12 AI marketing tools to try in 2023
You've undoubtedly noticed, but lately, AI (Artificial Intelligence) is becoming increasingly indispensable. This technology, capable of mimicking human intelligence and learning autonomously, has indeed been integrated into numerous marketing tools, promising to revolutionize strategies and approaches in this field.
However, with a plethora of tools available, it is sometimes tricky to distinguish the useful tools from the superfluous ones…
Do you want to implement AI in your marketing strategies ? Are you looking for the best tools to achieve this? Then you are in the right place!
In this article, Debugbar will detail the 12 AI marketing tools you absolutely must try in 2023, to simplify and optimize your work in marketing.
But first here's an overview :
| | | | |
| --- | --- | --- | --- |
| Tool | Principal Functionalities | Useful for | Price |
| Jasper.ai | Content generation, brand voice maintenance, SEO optimization | Content writers, marketers, e-commerce professionals. | Starting at $39/month |
| MarketMuse | Content planning, competitor analysis, AI-based suggestions | Content strategists | Starting at $149/month |
| Grammarly | Grammar correction, tone adjustment, plagiarism check | Writers, professionals, bloggers | Free or custom price for Premium |
| Surfer SEO | Technical SEO, content optimization, SEO recommendations | Website managers, content editors | Starting from $49/month |
| GrowthBar | SEO research, AI-based content writing, keyword research | SMEs, SEO content writers | Starting from $29/month |
| Rapidely | Social media content creation, post planning, AI hashtag generation | Entrepreneurs, social media professionals | Starting from $29/month |
| Flick | Instagram-focused AI, caption writing, hashtag suggestions | Marketers, influencers | Starting from £11/month |
| Zapier | Workflow automation, app integration, task customization | Companies of all sizes, individuals | Starting at $19.99/month |
| Manychat | Multichannel marketing, personalized messaging, chat automation | Companies of all sizes | Free or $15/month for Pro |
| Adverity | Data analytics, data integration, predictive analytics | Businesses seeking data-driven decisions | Starting from $500/month |
| DeepBrain AI | AI video, photorealistic avatars, PPT to video conversion | Marketers focusing on video content | Starting from $30/month |
| Chatfuel | Multichannel marketing, template management, pipeline management | Businesses managing multiple marketing channels | Starting from $11.99/month |
Ready to discover all these tools in detail? Then, let's get started!
You'll see, we've sorted them by category to make it easier for you to identify the ones that best suit your needs.
Best AI tools for content creation
If you want to stand out in the digital world, original and quality content is king. However, creating this content can require considerable effort and time. What if AI could lend you a hand?
Meet Jasper.ai – your new AI-powered content companion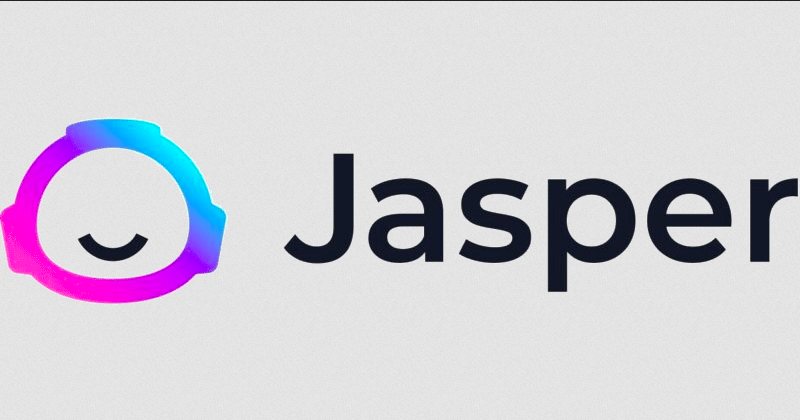 Formerly known as Conversion.ai and initially branded as Jarvis, Jasper.ai has quickly established itself as a top-rated AI writing tool.
It stands out in the crowded market of AI tools with over 5,000 stellar product reviews and its adoption of advanced GPT-3 technology combined with Live Marketing and Sales (LLM) model.
Principal functionalities: Jasper.ai offers a wealth of features including content generation using built-in templates for diverse content types like ad copy, email, landing pages, and social media posts.

It can produce a 1,500-word article in less than 15 minutes.
It also maintains your brand voice using machine learning, includes tone of voice settings and customizable templates, supports over 25 languages and provides access to thousands of free fonts.
Useful for: The tool is designed to offer a comprehensive solution for content generation and ideation for marketers. It helps streamline content marketing efforts by creating SEO-optimized content, Facebook and Google ad generation, and meta titles and descriptions.
Target audience: Ideal for:

Content writers,
Communication specialists,
E-commerce professionals,
And marketers.
Particularly valuable for companies producing substantial amounts of content each week and looking to elevate their search engine rankings.
Pricing: Jasper offers a free trial along with a variety of plans starting at $39 per month. It also provides custom pricing solutions for marketing groups with 10 or more users.
Widely acknowledged for its exceptional quality and advanced features that surpass other AI writers relying solely on the GPT-3 API, Jasper.ai has become an essential tool in the marketer's toolkit.
Although the tool may sometimes produce factual errors requiring human review and editing, its benefits far outweigh these manageable limitations. So why not give Jasper.ai a try?
MarketMuse: Your comprehensive AI-powered content planning tool


Whether you're optimizing long-form content like email, sales copies, landing pages or articles, MarketMuse is your go-to tool.
It's an efficient marketing tool that integrates AI technology in all its services. It performs in-depth research using AI to generate an initial draft based on the chosen topic and offers a built-in editor for making further AI-based suggestions.
Principal functionalities: MarketMuse's key features include:

Categorization/grouping information,
SERP rank tracking,
Data visualization,
Competitor analysis,
AI integration,
Deep AI research,
Initial draft creation,
And a built-in editor.
Useful for: This tool is perfect for content strategy and planning. It analyzes websites and identifies the best research opportunities and content gaps.
Target audience: Ideal for businesses looking to create and optimize long, relevant content (email, article…) for their audience.
Pricing: MarketMuse offers a free trial version for single-user accounts. Paid plans start from $149 per month. Standard and Premium plans cost $7,200 and $12,000 per month respectively.
In short, MarketMuse offers a plethora of features and advantages with flexible pricing options. Let's move on to the next tool in our arsenal.
Grammarly: turbocharge your writing with AI-enabled proofreading


Don't let grammatical errors or awkward phrasing hold your content back. With Grammarly, AI technology meets proofreading to correct typos, grammar mistakes, and punctuation, but also to fine-tune the text's tone and refine its clarity.
Principal functionalities: Bursting at the seams with features, Grammarly provides:

Copy corrections,
Plagiarism checker,
Tone adjustments,
And a browser extension for real-time suggestions wherever you write on the web.
Useful for: This tool is a life-saver when it comes to refining your writing. Whether you're composing a business email, crafting ad copy, or editing a blog post, Grammarly will help you ensure your content is clear, concise, and error-free.
Target audience: It doesn't matter if you're a professional writer or someone who occasionally composes emails – Grammarly is for everyone who writes in English!
Pricing: Everyone loves free stuff and so does Grammarly. Choose their basic plan for free or go Premium with custom pricing for enhanced assistance.
In conclusion, Grammarly brings out the best in your writing, ensuring every piece you craft resonates with your audience. Now say goodbye to typos and hello to textual perfection! Ready for our next marketing tool? Let's dive right in!
Optimize your strategies with SEO and analysis tools
Now that you've got content generation covered, let's move on to SEO and analytics. These AI tools will help you identify trends, track your website's performance, and understand your target audience's behavior.
SurferSEO: All-in-one tool for better SEO management

SurferSEO is a consolidated SEO management tool designed to optimize blog posts, articles, and other content pieces. It focuses on technical SEO and offers an easy-to-use online platform, intending to boost organic growth metrics in Google search.
Principal functionalities: With its:

Free content plan generator,
Keyword research tool,
Real-time editing and SEO tracking,
And content evaluation on over 500 ranking criteria,
SurferSEO offers a holistic approach to content optimization.
Useful for: Its tools are perfect for website managers and content editors who aim to up the ante on their content quality. It's also incredibly beneficial for businesses looking to improve their standings in search engine rankings.
Target audience: Small to mid-sized businesses, especially those with a strong focus on boosting organic traffic.
Pricing: SurferSEO offers different pricing levels depending on the team's size, starting from $49/month (for a single user) up to custom pricing for unlimited team members.
Although SurferSEO shines as an SEO tool, it may not be the best choice for content generation or editing. But if you're looking to step up your SEO game, this is a tool worth considering! Now let's take a look at another fantastic tool.
GrowthBar: A Swiss army knife for your SEO and content creation

Say hello to GrowthBar, a comprehensive SEO research and AI-powered content writing tool. Whether you're a content creator, writer, or editor, this tool is designed to cater to all your content needs.
Principal functionalities: GrowthBar provides a wealth of function including:

Paragraph generation,
Meta generators,
Blog content creation,
Blog topic generator,
SEO audit tools,
Competitor research,
Keyword ranking tools,
Keyword research,
And optimization tools such as keyword suggestions,
Accurate word count,
Link and image generation.
Did we also mention it comes with a handy Chrome extension too?
Useful for: This tool is ideal for SMEs and professionals who are looking for an affordable yet effective solution to SEO research and AI-based content writing.
Target audience: Targeted towards small to medium enterprises (SMEs), content writers, freelancers focused on SEO.
Pricing: You have three pricing options to choose from: Standard plan starting from $29/month, Pro plan at $79/month and Agency plan at $129/month. Prices vary depending on your team's needs.
Incorporating GrowthBar into your business model gives you the advantage of collaborating with writers, marketers and editors while gaining insights on domain authority, organic keywords, Google Ads and backlinks from any website.
It essentially arms you with the right tools to create a solid content strategy. All in all, GrowthBar is akin to SurferSEO but offers a lower entry price point, making it a viable option for businesses and professionals on a budget.
Now let's move to our next category.
10x Your social media game with AI marketing tools
Social media platforms present a vast playground for marketers. But managing multiple platforms and crafting engaging posts daily can be daunting. That's where AI steps in, helping you streamline your marketing efforts.
Rapidely: Revolutionize your social media content with AI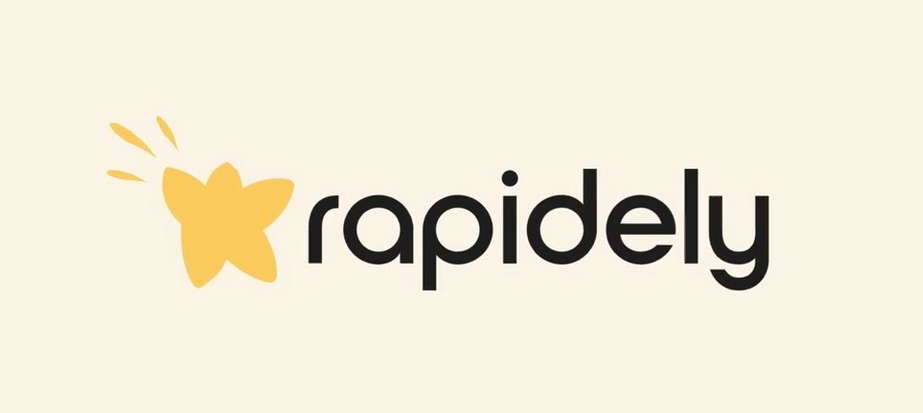 Rapidely is not just an AI tool, but a revolution in social media content creation. If you are an entrepreneur or an influencer looking for efficiency, automation, and endless ideas for posts, Rapidely is your answer.
Principal functionalities: Rapidely offers a range of features that include:

collaboration & planning tools,
a monthly calendar generator for customized posts,
Carousel Maker for quick carousel creation,
and captivating content generation.
It also provides trending audios for reels and an AI hashtag generator for relevant hashtags.
Useful for: It's perfect for managing multiple social media accounts and facilitating seamless workflow. Entrepreneurs and social media professionals will find the tool particularly beneficial due to the endless social media post ideas it helps generate.
Target audience: Small businesses, entrepreneurs, social media professionals, and anyone who wants to automate and enhance their social media posts.
Pricing: Pricing starts from $29 per month for the 'Creator Plan', increasing to $69 per month for the 'Pro Plan'. For larger needs, the 'Enterprise Plan' starts from $89 per month while the Agency Plan is available from $129 per month. All plans come with a 5-day free trial.
To sum up, Rapidely takes your social media game to the next level. It not only simplifies and automates your work but also brings in a wealth of ideas into your marketing arsenal.
So, are you ready to wield the power of AI in your social media strategy? On that note, let's move on to our next tool!
Flick: a new AI-powered angle to creating engaging social media content

The next tool on our list, Flick, is specifically designed to enhance your social media posts, focusing heavily on Instagram. It's an AI tool that uses machine learning algorithms to suggest hashtags and generate ideas for engaging captions.
Principal functionalities: Flick offers several key features such as:

AI-driven caption writing,
Automatic hashtag suggestions,
Post scheduling tools,
And 'Hashtag Collections', a feature which enables you to save and group hashtags for future use.
Useful for: This tool is geared towards those who manage multiple Instagram accounts or those who use Instagram as their primary marketing channel. It can also come in handy for social media managers and influencers looking for ways to increase their reach.
Target audience: Social media marketers, influencers, small businesses and agencies that leverage Instagram as their primary online marketing platform.
Pricing: Flick offers several pricing tiers – 'Solo' at £11 per month, 'Pro' at £24 per month and 'Agency' at £55 per month. If you're still on the fence, take advantage of their 7-day free trial.
In conclusion, Flick takes the guesswork out of Instagram marketing by providing AI-generated ideas for engaging captions and suggesting hashtags based on its insights. This makes Flick an essential addition to the toolkit of any serious Instagram marketer.
Now let's move forward to the next category – Automation and Marketing Personalization tools.
Unleash productivity with AI automation and personalization tools
With an ever-expanding digital landscape and rapidly rising customer expectations, personalization is no longer a luxury but a necessity in marketing. This is where AI automation and personalization tools come into the picture.
Zapier: Automate your workflows to boost efficiency


Say goodbye to tedious manual tasks and hello to automated workflows with Zapier. It's an AI tool that helps you focus on what truly matters – growing your business.
Principal functionalities: Zapier is packed with features such as:

Triggers and actions for task automation,
App integration,
Task history for tracking results,
And workflow customization.
Useful for: The tool is perfect for those who wish to streamline their workflow and improve efficiency by automating repetitive tasks. It supports integration with more than 3000 apps.
Target audience: Businesses and individuals looking to optimize their time and increase their productivity.
Pricing: Zapier's pricing starts from the freemium model (limited tasks and automation), with paid plans starting at $19.99 per month.
In conclusion, Zapier is indeed a powerful ally when it comes to streamlining work processes, thereby making work life simpler.
With the stress of repetitive tasks eased, you can focus more on growth strategies. Ready to dive deeper into the world of AI-driven marketing? Let's carry on!
Manychat: Simplify communication and elevate customer relationships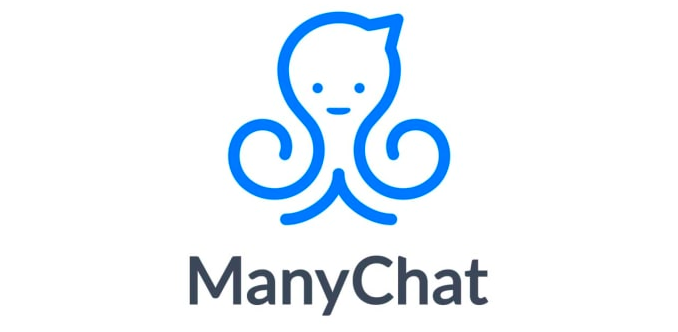 Manychat is not your ordinary AI tool. It's a game-changer, designed to revolutionize your interaction with customers by personalizing and automating communications across different channels.
Principal functionalities: Key functionalities of Manychat include:

A marketing contacts database,
Omnichannel communication,
A customization interface,
And real-time consumer-oriented chat.
Useful for: Manychat is particularly useful when it comes to multichannel marketing automation and building meaningful relationships with customers. Its advanced targeting and segmentation features can significantly boost your marketing efforts.
Target audience: This tool is targeted towards all sizes companies that are keen on improving their marketing performance through personalized and automated messaging.
Price: Manychat offers a free version with basic features, while the Pro plan comes in at $15 per month for advanced solutions.
In conclusion, Manychat stands out as an invaluable tool for those seeking to enhance their communication strategy.
With personalized messages and automated workflows, it not only amplifies customer engagement but also drives conversions. Now, let's move forward to the final category – Data Analysis and Insights tools.
Unlock insights with AI data analysis and interpretation tools
In a world driven by data, the ability to analyze and interpret it effectively can give your marketing a significant edge. The next tool will help you do just that.
Adverity: Harness the power of data for smarter marketing decisions

Get ready to embrace data-driven decision making with Adverity, an AI-powered tool that helps marketers gain insightful data analytics and achieve superior marketing performance.
Principal functionalities: Adverity offers functionalities such as:

Data analytics,
Centralized marketing data,
Integration capability with various data sources,
Advanced visualization,
Automated reporting & dashboards,
And predictive analytics.
Useful for: With its ability to centralize and analyze data from various sources, Adverity is particularly useful for people looking to harness the power of big data in optimizing their marketing strategies.
Target audience: Companies looking for comprehensive and real-time insights into their social, sales, and marketing data. Also beneficial for companies looking for a streamlined approach to data management.
Price: Pricing for Adverity starts at $500 per month.
In conclusion, Adverity is a perfect choice if you're looking to make sense of your vast pools of data and turn them into actionable insights.
This AI-powered tool uncovers hidden patterns, trends, and insights, giving marketers the power to make informed decisions. Now, moving on to our next tool.
Diversify your marketing arsenal with these AI tools
When it comes to marketing, variety truly is the spice of life. Diversifying your toolset can give you an edge in this competitive field. Let's explore a couple of AI tools for varied marketing needs.
DeepBrain AI: Unleash your creativity with AI video generation


Videos have emerged as one of the leading forms of content in recent years, driving engagement and conversations such as no other format.
Inject some excitement into your campaigns with Deepbrain AI, a tool designed to generate quality videos using state-of-the-art AI technology.
Principal functionalities: DeepBrain AI offers functionalities like:

AI video creation,
Photorealistic avatars,
Easy conversion of PPTs to videos,
And one-click subtitle generation.
Useful for: This tool is perfect for creating engaging video content quickly and efficiently, making it especially useful for marketers focusing heavily on video content.
Target audience: Ideal for businesses and marketers looking to create engaging video content without spending too much time or resources.
Price: Pricing starts from $30 per month, making it an affordable option for small-scale businesses and individual marketers.
In conclusion, DeepBrain AI is a one-stop-shop for creating engaging videos. Whether you want to transform a PPT into a video or generate subtitles with one click, this tool has you covered. And now we get to our final marketing tool. Let's see what it has in store!
Chatfuel: revolutionize multichannel marketing


Last but not least, let's explore Chatfuel. As a multichannel marketing tool, it utilizes AI to help you manage templates, integrate potential customer databases, and handle pipelines more efficiently than ever before.
Principal functionalities: Chatfuel excels in multichannel marketing, template management, data integration for potential leads, and pipeline management.
Useful for: It's perfect for businesses trying to streamline their marketing efforts across various channels and improve their reach.
Target audience: Businesses that leverage multiple platforms for marketing and are looking for a centralized tool to manage their efforts.
Pricing: Chatfuel offers a Business plan at $11.99 per month and an Enterprise plan at $199 per month, so you can choose whatever suits your needs best.
In summary, Chatfuel is an excellent tool if you're looking to streamline your multichannel marketing and significantly boost productivity. With its AI capabilities, you can manage numerous tasks simultaneously without any hassle.
AI marketing tools: the essentials
To sum up, bringing AI into your marketing strategies can transform your business game, offering a wealth of benefits such as better insights, improved efficiency, personalized user experiences, and more.
Here's a quick roundup of the tools we've unearthed:
Jasper.ai: Ideal for content generation, offering unique tone settings and plagiarism checks.
MarketMuse: Perfect for SEO optimization and content analysis.
Grammarly: A lifesaver for writers looking to correct and enhance their writing.
SurferSEO: An all-in-one solution for blog post optimization and tracking.
GrowthBar: Offers SEO optimization, including paragraph and meta generation.
Rapidely and Flick: Excellent for social media marketing, offering scheduling tools and content generation.
Zapier: Lets you automate everyday tasks to increase productivity.
Manychat: Enhances communication with customers via automated messages.
Adverity: Provides comprehensive data analytics for insightful marketing decisions.
DeepBrain AI: Pioneers in video content creation using AI technology.
Chatfuel: An efficient tool for handling multichannel marketing.
Deciding which AI marketing tool to use largely depends on your specific needs and budget.
These tools provide a range of functionalities that can assist marketers in optimizing tasks, improving content quality, generating helpful insights, and many other attributes crucial to successful digital marketing campaigns.
Choose wisely and give your marketing the Artificial Intelligence boost it deserves!