4 secrets to empower your digital marketing
Ever wondered how to give your digital marketing that extra "oomph"? A bit of a boost? Well, you've landed on the right page.
We're about to reveal the 4 hidden treasures that have the potential to supercharge your digital marketing strategy. Fasten your seat belts and get ready to embark on a thrilling journey through the realm of digital marketing.
Importance of empowering digital marketing
Empowering digital marketing opens up a world of possibilities. It's not just about reaching a larger audience, it's also about building trust, credibility, and enhancing customer engagement.
By pushing the boundaries of traditional marketing, you can cut costs while remaining competitive.
And let's not forget that with digital tools at your disposal, tracking and analyzing your marketing results has never been easier.
In essence, empowering your digital marketing lets you tap into:
A broader audience,
Increased customer trust and credibility,
Better levels of customer engagement,
Cost-effective marketing strategies,
Competitive advantages,
Easy tracking and analysis of results.
4 strategies to empower your digital marketing campaign
Ready to experience the magic? Let's take a look at the best strategies to up your digital marketing game:
1. Elaborate a good content strategy
The mantra here is simple: content is king.
To truly harness the power of content, consider these key steps:
Produce high-quality articles that provide value. These can be how-to guides, insights, tutorials or even thought leadership pieces. Remember, your readers are looking for something more than just a sales pitch.
Study your competition. What topics are they covering? How well are they performing? This doesn't mean you should copy them, but understanding what works for others can inspire your next big idea.
Monitor shares and tags. How often is your content being shared on social media? Are influencers or industry leaders mentioning your articles? This not only gives you exposure but also helps with SEO ranking.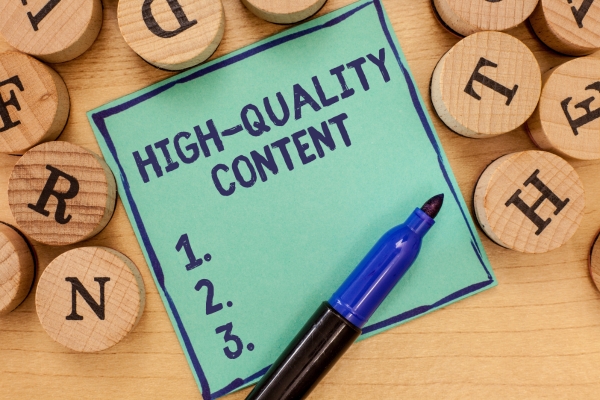 2. Use Email marketing
Email marketing is far from dead! It's all about building an email list and keeping subscribers engaged with interactive elements like gifs, polls and compelling landing pages.
Here's how you can optimize your email marketing:
Offer incentives to subscribers. Could be a free eBook, industry report or exclusive discounts to encourage sign-ups.
Make your emails interactive. Add elements like quizzes, gifs or embedded videos that engage the reader and keep them hooked.
Ensure your emails are mobile-friendly. More people check their emails on their phones than on desktops. Don't miss out on this massive audience!
3. Leverage social media engagement
Social platforms are your ticket to a wider and diverse demographic. Use these platforms wisely to share valuable content, build reputation and support social causes.
Share engaging content regularly across multiple platforms – Instagram reels, LinkedIn articles or Facebook posts. Each platform has unique strengths. Use them to your advantage!
Sponsor social causes close to your brand ethos. Not only does this create a positive brand image, but it also encourages audience participation and boosts your reach.
4. Use remarketing/retargeting
Ever wondered how those shoes you were eyeing followed you around on different websites? That's remarketing for you!
Used wisely, it can be a potent tool to recapture the interest of potential customers and gently nudge them towards making a purchase.
Use display ads to remind potential customers of products they showed an interest in. This keeps your brand top-of-mind and increases the chances of conversion.
The best digital marketing tools to empower your digital marketing
Digital marketing is not just about strategy. It's also about the right tools. The digital landscape is sprinkled with numerous tools that can help streamline your efforts, provide valuable insights and boost your campaign's overall performance.
Here are some noteworthy ones:
Content Management Systems (CMS)
Managing your content can be a breeze with these tools:
WordPress: Arguably the most popular CMS around, WordPress is an excellent platform for blogging and building websites.
Drupal: Known for its robustness and flexibility, Drupal is a good choice for complex, high-traffic websites.
Joomla: If you're looking for a middle ground between WordPress and Drupal, then Joomla might be the answer.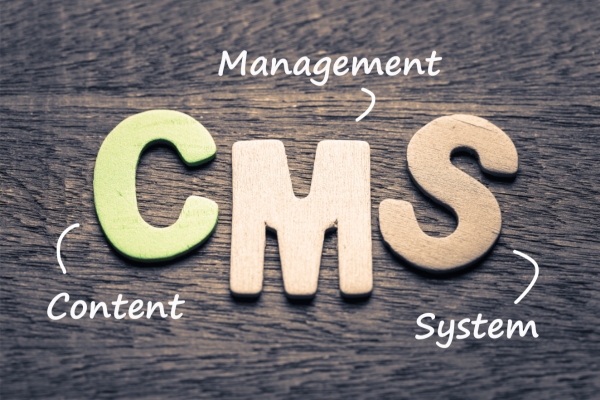 SEO tools
Give your SEO a boost with these handy tools:
Moz, Ahrefs, SEMrush: These are general SEO tools that can help with keyword research, site audits, backlink analysis, and more.
Google My Business, Moz Local: For local SEO – think geo-targeted keywords and local business listings – these tools could be your best friends.
Email marketing platforms
Email marketing made simple:
MailChimp: This platform lets you manage subscribers, send emails, and track results effectively.
Constant Contact: Another great tool for email marketing, offering templates and other features to create professional-looking emails.
HubSpot: This tool goes beyond email marketing. HubSpot also offers services for SEO, social media, and content management.
Social media management & advertising
Boost your social media game:
Hootsuite, Buffer, Sprout Social: These management tools allow you to schedule posts ahead of time across various platforms.
Facebook Ads Manager, LinkedIn Ads: If social media advertising is your thing, these platforms are a must.
Socialbakers, Brandwatch: These analytics tools provide insights into your social media performance.
Analytics and data visualization tools
These tools help you make sense of the numbers:
Google Analytics: An essential tool for any digital marketer. It allows you to track website traffic, user behavior, and much more.
Tableau: This data visualization tool helps turn raw data into easily understandable visuals.
Google Data Studio: Another great tool for presenting data in an easy-to-digest manner.
PPC advertising tools
Looking to invest in Pay Per Click (PPC) advertising? Check out these tools:
Google Ads: This tool allows businesses to create ads that appear on Google's search engine and other Google properties.
Bing Ads: Bing's equivalent of Google Ads is also worth checking out as it allows you to reach a different segment of the internet.
Content & video marketing tools
Boost your content and video marketing efforts:
CoSchedule, ContentCal, Canva, Adobe Creative Cloud: These content marketing tools help you plan, create and share eye-catching content.
You Tube, Vimeo, Wistia, Adobe Premiere Pro, Filmora: Want to try your hand at video marketing? These platforms have got you covered.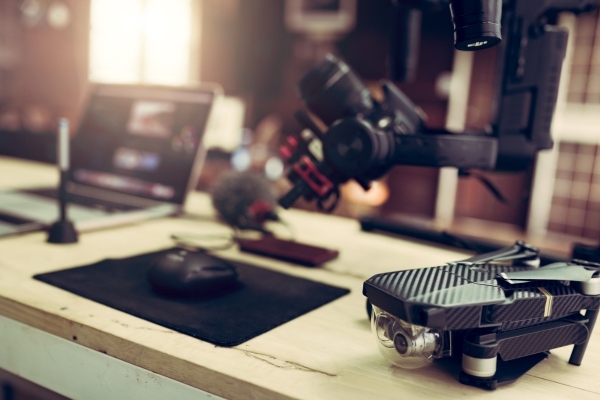 Marketing automation platforms
Automate your marketing process with these platforms:
HubSpot: A well-known platform that covers everything from lead generation to email marketing and analytics.
Marketo: This tool excels in areas such as email marketing, consumer marketing, customer base marketing and mobile marketing.
Pardot: Part of Salesforce, Pardot is great for B2B organizations looking for a tool with advanced capabilities.
Customer Relationship Management (CRM) software
Manage your customer relationships better:
Salesforce: One of the most popular CRM tools, Salesforce offers a variety of features for medium to large businesses.
HubSpot CRM: This free tool is perfect for small businesses. It allows you to organize, track, and nurture leads and customers.
A/B testing and CRO tools
Optimize your website's conversion rate:
Optimizely: This tool makes it easy to test different versions of your website or app to see which performs better.
VWO: Similar to Optimizely, VWO also offers A/B testing along with other features like heatmaps and session recordings.
Chatbots and AI-Powered marketing tools
Revolutionize your marketing with artificial intelligence:
Intercom, Drift: These chatbot tools can help automate and improve your customer service.
MarketMuse, Clearscope: These AI-powered tools can help you improve your content marketing strategy by suggesting improvements, identifying gaps, and more.
Empowering your digital marketing in a few words
To wrap it all up, digital marketing is more powerful when it is empowered. With the right strategies and tools in place, you can build a robust digital presence capable of reaching a larger audience, building trust, engaging customers and doing so cost-effectively.
Here's a quick recap of what we covered:
Emphasizing high-quality content over ads.
Implementing email marketing strategies that incentivize list-building and engagement.
Making the most of social media platforms to increase reach and support social causes.
Retargeting to re-engage potential customers.
Utilizing a host of tools for SEO, email marketing, social media management, data analysis, and more.