Commerce Cloud: The Key to a Seamless eCommerce Experience
Are you tired of clunky and frustrating ecommerce experiences? Do you want to provide your customers with a personalized, seamless journey from start to finish? Look no further than Commerce Cloud, the key to a successful and streamlined ecommerce experience.
As the world of ecommerce continues to grow, businesses are facing increasing pressure to offer exceptional online experiences to their customers.
Commerce Cloud is the solution that can take your ecommerce game to the next level, offering a range of features and benefits that allow you to provide your customers with the experience they deserve.
From personalization to integration and scalability, Commerce Cloud is the tool that can transform your e-commerce business and keep you ahead of the competition.
Let's dive into the world of Commerce Cloud and see how it can benefit your business.
What is Salesforce Commerce Cloud?
Commerce cloud is a cloud-based ecommerce platform that enables companies to:
Manage their digital presence
Engage customers
And increase sales
It provides businesses with all the necessary tools to manage their online store, including:
Payment processing
Analytics
Order management
Product recommendations
Marketing automation
Customer service
Social media integration
And more
It also provides access to powerful features such as:
AI technology (Einstein)
Google Shopping integration
Gartner research services
ERP integration and more
Commerce cloud was initially developed by Salesforce – one of the most popular CRM software providers – but has since been adopted by other companies such as Oracle (Oracle Commerce), Adobe (Adobe Commerce) and Puma (PumaCloud).
Salesforce Commerce Cloud is one of the most popular solutions in the industry, with over 600 global brands using it for their e-commerce needs.
Also read : Revolutionize your ecommerce with Node.js!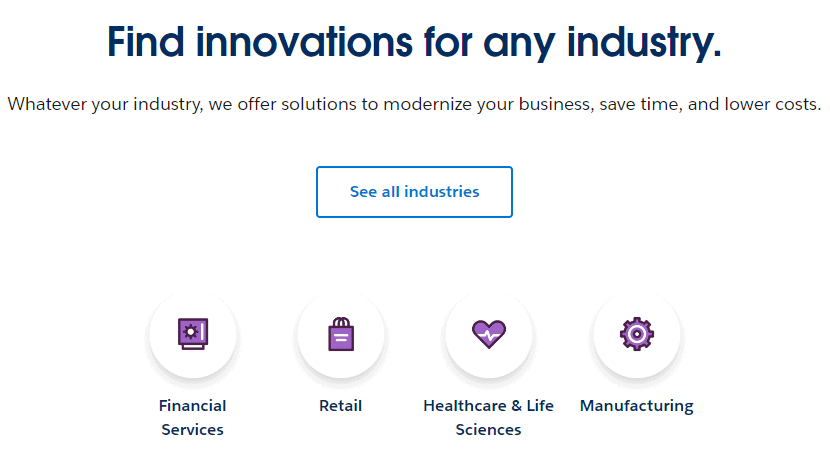 How Commerce Cloud Enables a Seamless E-Commerce Experience?
SalesForce Commerce cloud allows businesses to create a seamless e-commerce experience for their customers by providing access to powerful features that enable personalization, integration and scalability.
Personalization: How Commerce Cloud Allows Businesses to Offer Personalized Experiences to Their Customers?
One of the key benefits of using commerce cloud is its ability to provide personalized experiences for customers.
With its AI technology (Einstein), merchants can personalize content based on user behavior while leveraging predictive analytics to recommend products that are relevant to each individual customer.
This helps them create an engaging shopping experience that keeps customers coming back for more.
Additionally, merchants can use advanced segmentation capabilities for targeted campaigns across multiple channels including email, social media and mobile apps.
Integration: How Commerce Cloud Integrates With Other Systems To Provide A Seamless Experience?
The system integrates seamlessly with other systems such as:
ERP systems (SAP),
CMS platforms (Magento Open Source),
CPQ solutions (Salesforce CPQ),
And more.
So that merchants can easily access data from multiple sources without having to manually input information into each system separately.
This helps them save time and resources while creating a unified view of their customers across all channels – leading to a more efficient customer journey.
Scalability: How Commerce Cloud Can Accommodate The Growth Of Businesses Over Time?
Commerce cloud is designed for scalability, so businesses can grow without worrying about outgrowing their current system or needing additional resources or investments in infrastructure or personnel training.
It allows merchants to launch new products quickly while providing access to features such as order management tools and product recommendations which help them optimize operations as they expand into new markets or introduce new offerings into existing ones.
Also read : Skyrocket your E-commerce Sales: 20 proven strategies for conversion rate optimization
Analytics and insights: how the platform allows businesses to understand their customers?
The platform provides businesses with powerful analytics and insights, allowing them to track customer behavior, sales, and other important metrics, and use that information to optimize their e-commerce strategy.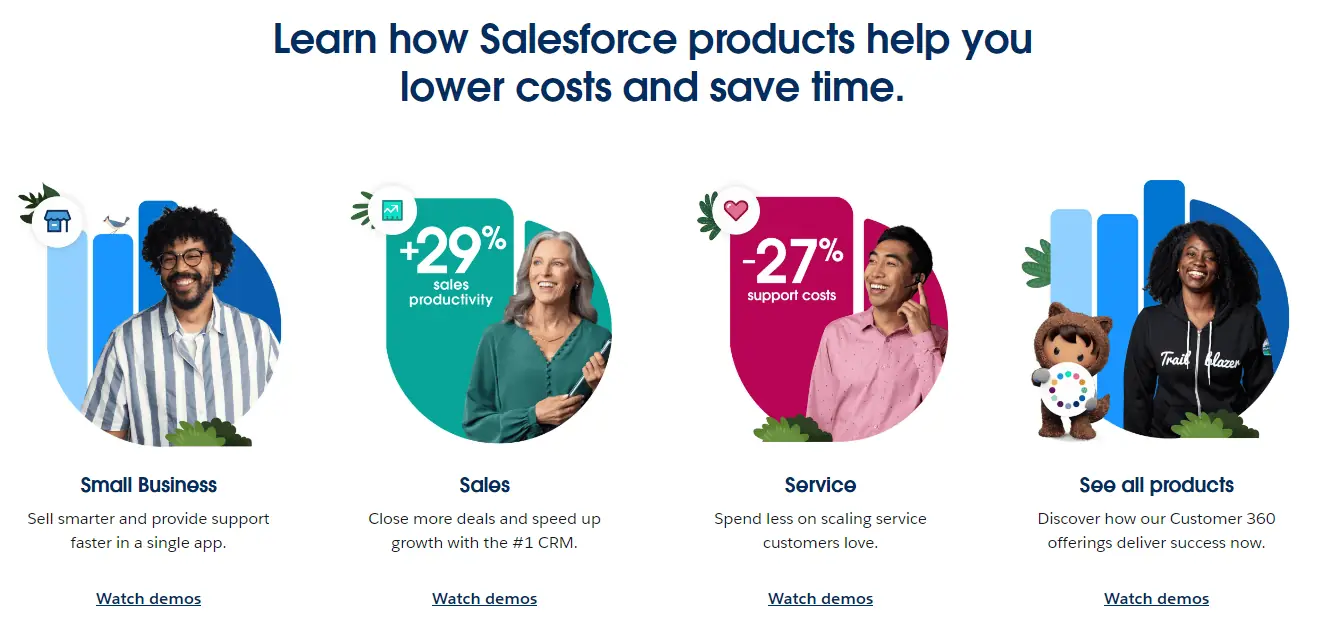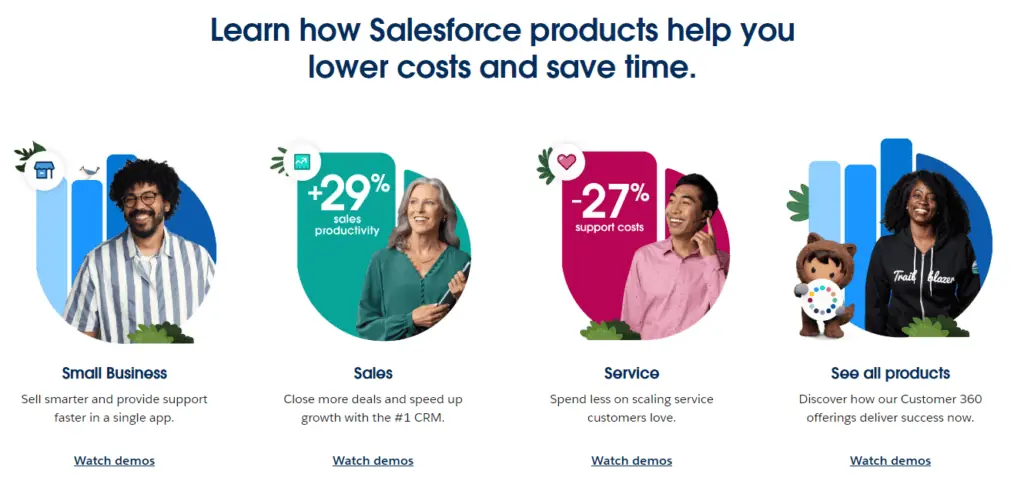 What Are The Limitations Of Commerce Cloud?
Although there are many benefits associated with using commerce clouds, there are some limitations that should be considered before making a decision about whether or not it's right for your business, including:
Cost considerations,
Lack of flexibility,
And limited customization options compared with other solutions available on the market.
Additionally, due to its reliance on Salesforce products, some of its tools may only be available in certain countries such as the United States or France where these products are widely used – limiting its availability in other countries like the UK where these products aren't widely used yet.
How Much Does Commerce Cloud Cost?
The cost of using commerce clouds depends on various factors including your business size and needs as well as which tools you require from the platform – however, pricing generally ranges from $500/month up depending on your particular requirements.
Additionally, there are some alternatives such as Demandware which offer similar options at lower price points – however these typically require more technical know how than Salesforce commerce clouds.
Salesforce Commerce Cloud: our final review
In conclusion, SalesForce Commerce Cloud is a game-changing platform that enables businesses to offer a seamless ecommerce experience to their customers.
With its powerful features for personalization, integration, and scalability, Commerce Cloud empowers businesses to optimize their operations, increase sales, and engage their customers.
However, it's important to consider the limitations and costs associated with the solution before making a decision.
Overall, Commerce Cloud has established itself as one of the leading ecommerce solutions in the industry, with a growing number of businesses adopting it to stay ahead of the competition.
So why not explore how SalesForce Commerce Cloud can transform your business today?