Discover the range of Apple AirTags
Are you curious about how far Apple AirTags can track your lost items? Look no further, as we delve into the ins and outs of these handy little devices to reveal their impressive range of capabilities.
Apple AirTags: what are they?
Before we dive into the details about the range of Apple AirTags, let's briefly explain what they are.
Apple AirTags are small, coin-shaped devices designed to help you locate lost items. By attaching them to your belongings, such as:
You can easily track their location using the Find My app on your iPhone or other Apple devices.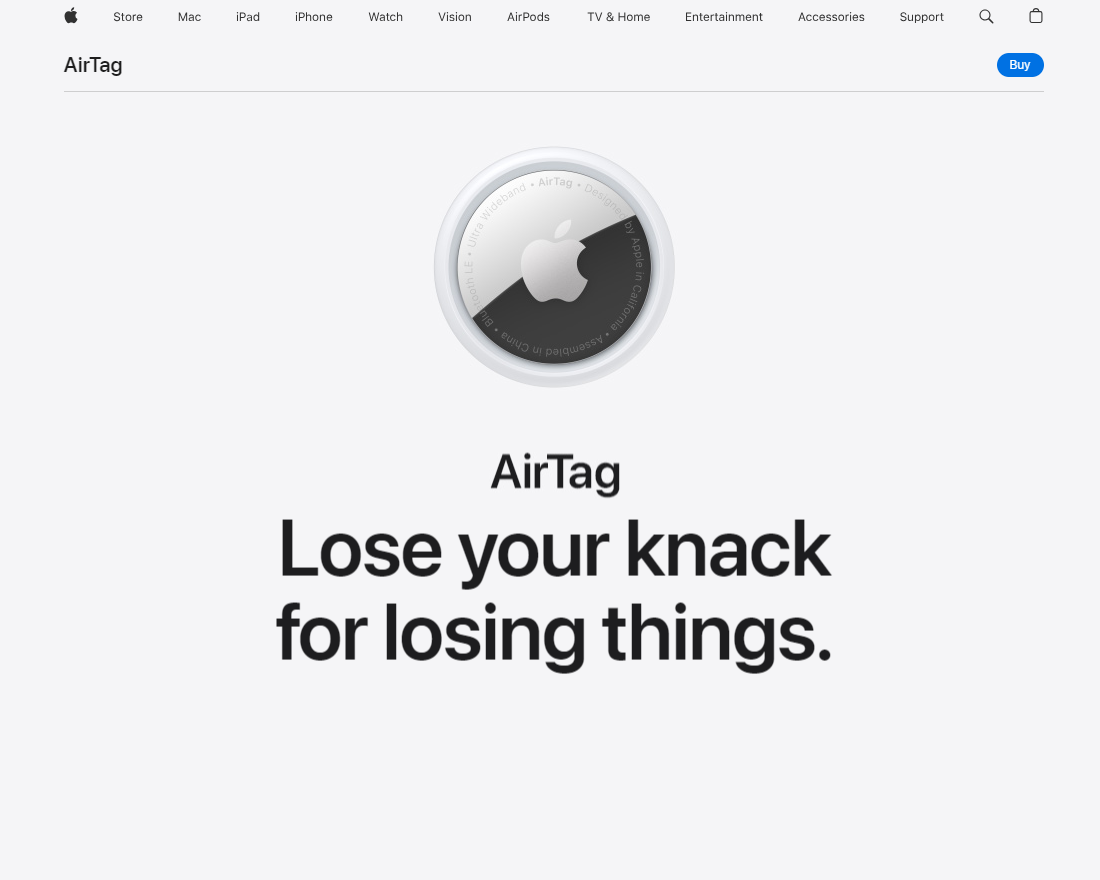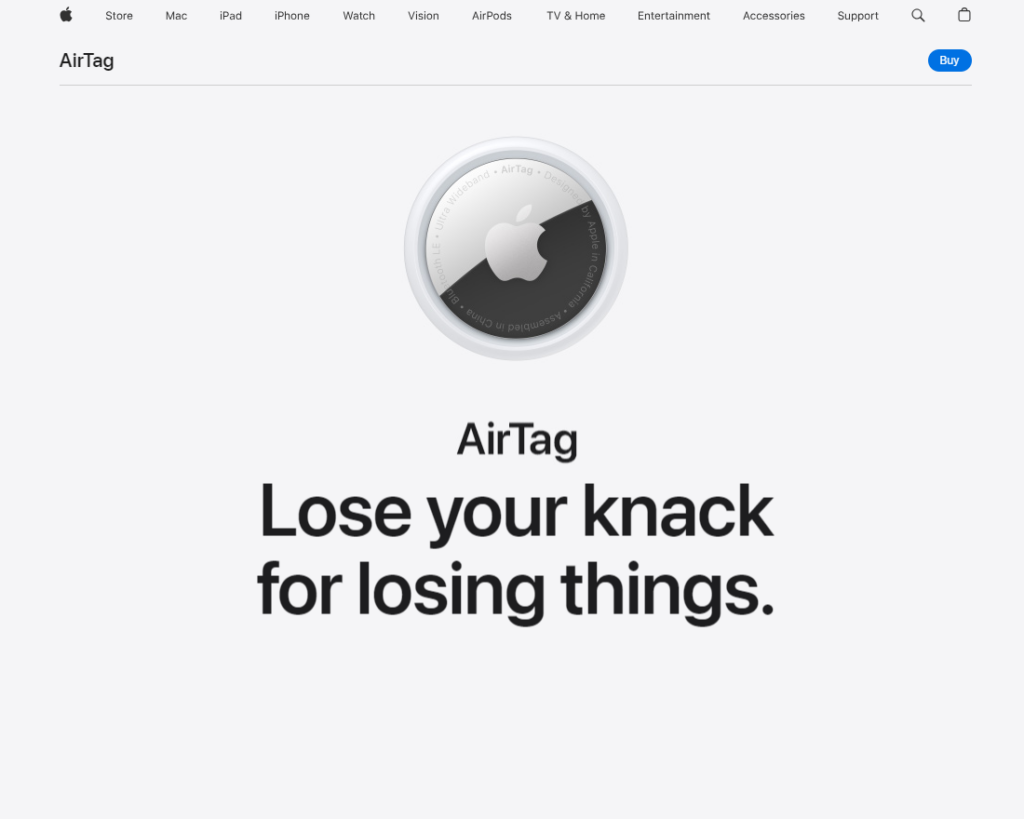 What is the range of Apple AirTags?
So, what is the range of Apple AirTags? On their own, an AirTag boasts a Bluetooth range of approximately 30 feet (10 meters).
However, this range might fluctuate depending on factors like:
Wall thickness,
And other physical obstacles.
For those with an iPhone 11 or later, you can take advantage of the Precision Finding feature thanks to the special U1 chip in these devices.
This enables you to receive turn-by-turn directions straight to your AirTag's location.
But what happens when your AirTag goes beyond its Bluetooth range? That's where Apple's Find My network comes into play.
The power of Find My Network
When your AirTag is out of Bluetooth range from your device, the Find My network takes over.
With hundreds of millions of Apple devices forming this anonymous and encrypted network, it can help you pinpoint the location of your AirTag even when it's far away from you.
As long as your AirTag is within Bluetooth range of any device on the Find My network, its location will be visible on the map within the Find My app.
The app also provides a timestamp to indicate when your AirTag was last detected.
In case your AirTag remains elusive, you can choose the "Notify When Found" option. This will send you a notification whenever your AirTag is located by the Find My network or your device.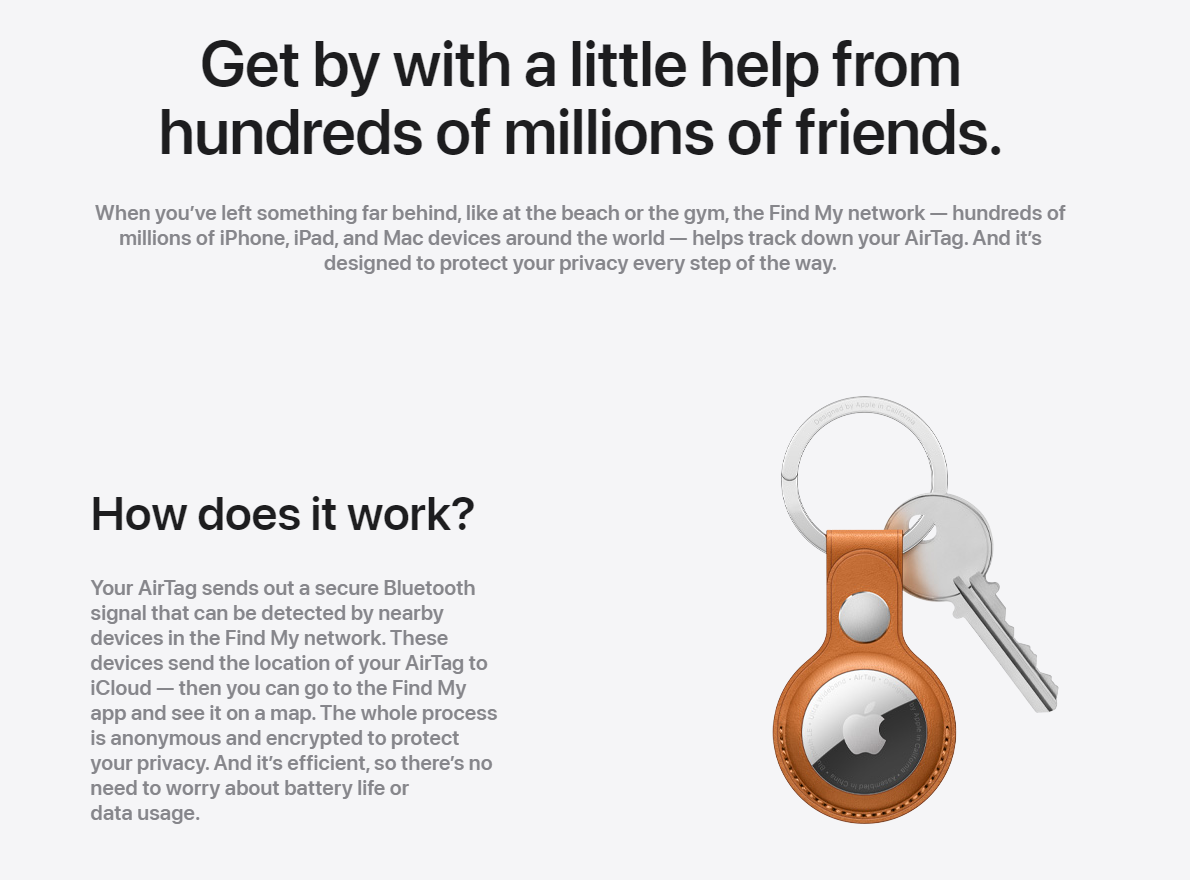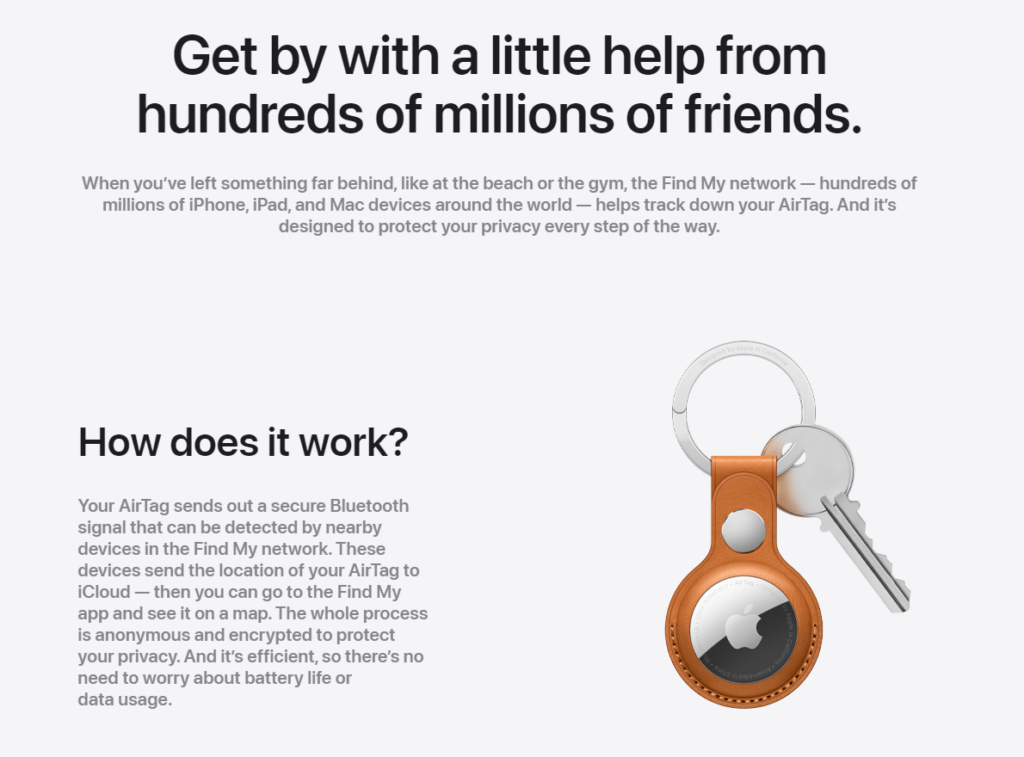 Comparing Apple AirTags with competitors
When it comes to Bluetooth range, Apple AirTags might not be as powerful as some of their competitors.
For instance:
Tile Mate has a Bluetooth range of 250 feet (76 meters),
Tile Pro can reach up to 400 feet (120 meters).
Samsung's Galaxy SmartTag also boasts a 400-foot range.
However, AirTags have a unique advantage: they're the only trackers that connect to the Find My network.
If someone with a modern Apple device is near a lost AirTag, it's enough for the owner to receive an exact location alert.
Track your AirTags miles away or even abroad
The Find My network's vast coverage allows you to track your AirTags miles away or even in another country.
As long as an AirTag is within Bluetooth range of an Apple device on the network, you'll be able to pinpoint its location. If your AirTag goes out of range from the Find My network, only its last known location will be displayed within the Find My app.
However, should it later connect to an Apple device, this location will be updated.
To locate a nearby AirTag, simply:
Open the Find My app.
Tap on 'Items.'
Then select the AirTag and press 'Find Nearby.'
Follow the on-screen instructions and move around the area until your iPhone connects to the AirTag. Your iPhone will display the distance and directions to guide you towards your missing item.
AirTags: great for finding lost objects but not real-time tracking
Apple AirTags are perfect for tracking down lost items such as bags, wallets, and keys. However, they might not be the best choice when you need real-time tracking.
GPS trackers serve as a more reliable solution for keeping an eye on small children and pets, especially in situations where gaining access to their precise location is crucial.
Summary: Unlocking the potential of Apple AirTags
To sum up, here are the key takeaways about the range of Apple AirTags:
Apple AirTags have a Bluetooth range of approximately 30 feet (10 meters).
The Find My network extends the AirTags' tracking capabilities, even when out of Bluetooth range.
Location updates can reach miles away or even in another country.
Competitors like Tile and Samsung's Galaxy SmartTags may offer longer Bluetooth ranges, but they lack connection to the Find My network.
While AirTags are great for finding lost belongings, GPS trackers are better suited for real-time tracking needs.
Now that you're aware of the impressive range capabilities of Apple AirTags, you can enjoy greater peace of mind knowing your valuable items are never too far from being found.