Discover the top ExpressVPN compatible routers in 2023
Looking for the perfect router to enhance your ExpressVPN experience? Look no further! In this article, Debugbar will guide you through the features and specifications of the top ExpressVPN compatible routers on the market.
Get ready to level up your online privacy and security game!
What is a VPN router?
A VPN router is a special type of router that comes with a virtual private network (VPN) installed inside it, enabling multiple devices to be protected with a single VPN subscription.
This means the entire network is secured through one VPN connection.
VPN routers can be used in various scenarios, such as:
providing secure access to shared resources in a branch office setting,
unblocking geo-restricted internet content,
or even bypassing device limits imposed by premium VPN providers.
As you can already guess, having a VPN router can come in handy in a number of ways.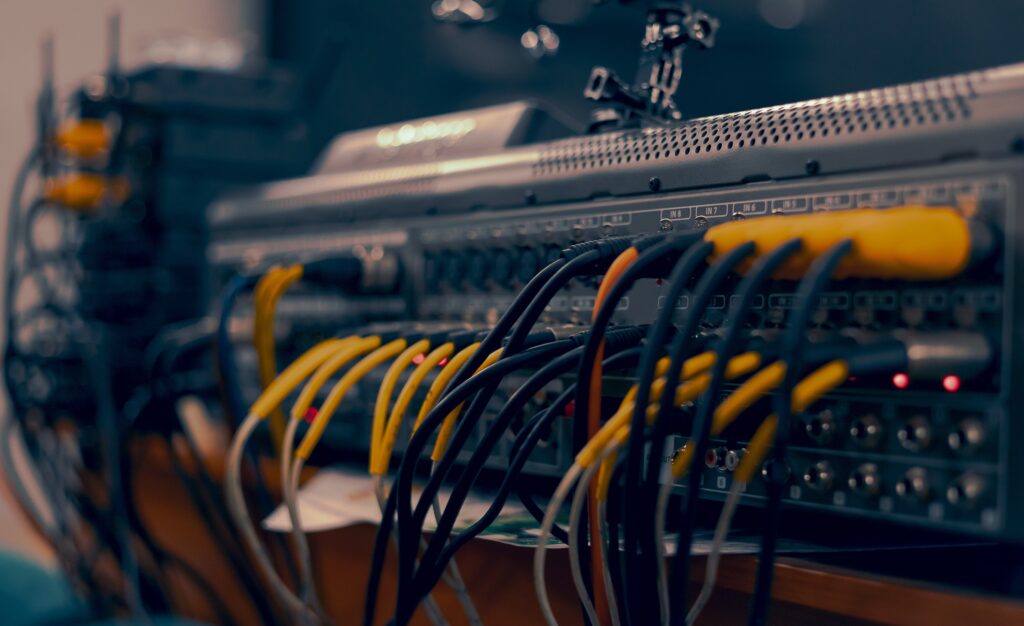 Why get a VPN router?
Getting a VPN router offers numerous benefits for your online activities. Here's why you should consider investing in one:
Always-connected protection: With a VPN router, your devices are protected 24/7 as they're connected to your Wi-Fi network. The Network Lock system ensures protection even if the VPN connection is lost.
All-device coverage: A VPN router extends VPN benefits to any connected device at home, including those that can't run VPN software like smart TVs and gaming consoles. Access streaming services and social networks securely!
Unlimited connections: Your VPN router counts as one of the five devices you can connect to ExpressVPN simultaneously, with no limit on the number of devices connected to the VPN router.
Optimized for speed: The Lightway protocol provides faster, more reliable, and secure VPN experience on your router.
So, are you convinced that a VPN router could be useful to you? Let's see which ExpressVPN-compatible routers are the best.
Also read : Unlock the world of Amazon Prime streaming with a compelling VPN
Top 5 routers compatible with ExpressVPN
Now let's dive into the best routers compatible with ExpressVPN:
Aircove AX1800
Asus RT-AC68U
Netgear R7000
Netgear R6700
Linksys WRT3200 ACM
1. Aircove AX1800 – Wi-Fi 6 meets ExpressVPN: a match made in Heaven!
The Aircove AX1800 is a cutting-edge router that comes pre-installed with ExpressVPN, making it an excellent choice for users seeking top-notch online privacy and security.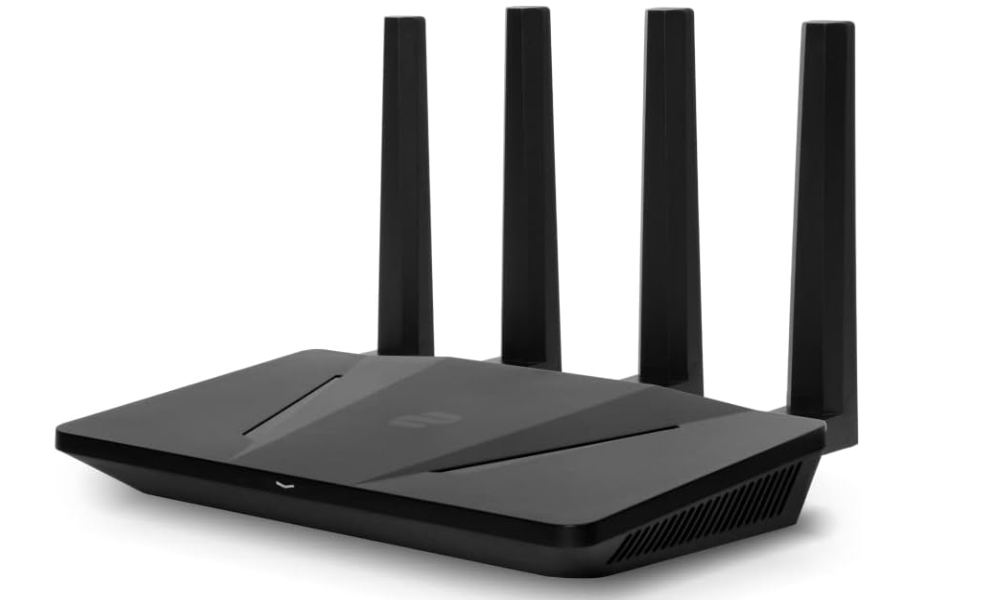 Boasting Wi-Fi 6 support, this dual-band router ensures ample bandwidth for multiple devices, offering consistent performance for:
Streaming
Gaming
And surfing the internet
Its quad-core CPU and careful Wi-Fi 6 channel allocation make it four times faster than older VPN routers such as the Netgear R7000.
With no USB port, this router focuses on providing a superior VPN experience with decent Wi-Fi coverage up to 1,600 sq. ft. – perfect for two-bedroom apartments.
Main Features
Pre-installed ExpressVPN,
Wi-Fi 6,
WPA3 encryption,
OFDMA technology,
Gigabit Ethernet.
Specifications
Dual-band (2.4/5GHz) Wi-Fi,
AX1800 MU-MIMO,
Wi-Fi 6 (IEEE 802.11 b/g/n/ac/ax),
up to 1,200Mbps (5GHz),
up to 1,600 sq. ft.,
CPU Quad-Core 64-bit 1.2GHz.
Pros
Supports Wi-Fi 6,
excellent VPN attributes,
high-speed performance,
decent Wi-Fi coverage,
manages multiple devices.
Cons
No USB port.
Price
$189.90
2. ASUS RT-AC68U – Game On: high-octane performance for gamers & large families
The ASUS RT-AC68U is a high-performance, dual-band Wi-Fi 5 router with a speed rating of AC1900 and compatibility with ExpressVPN for enhanced online privacy and security.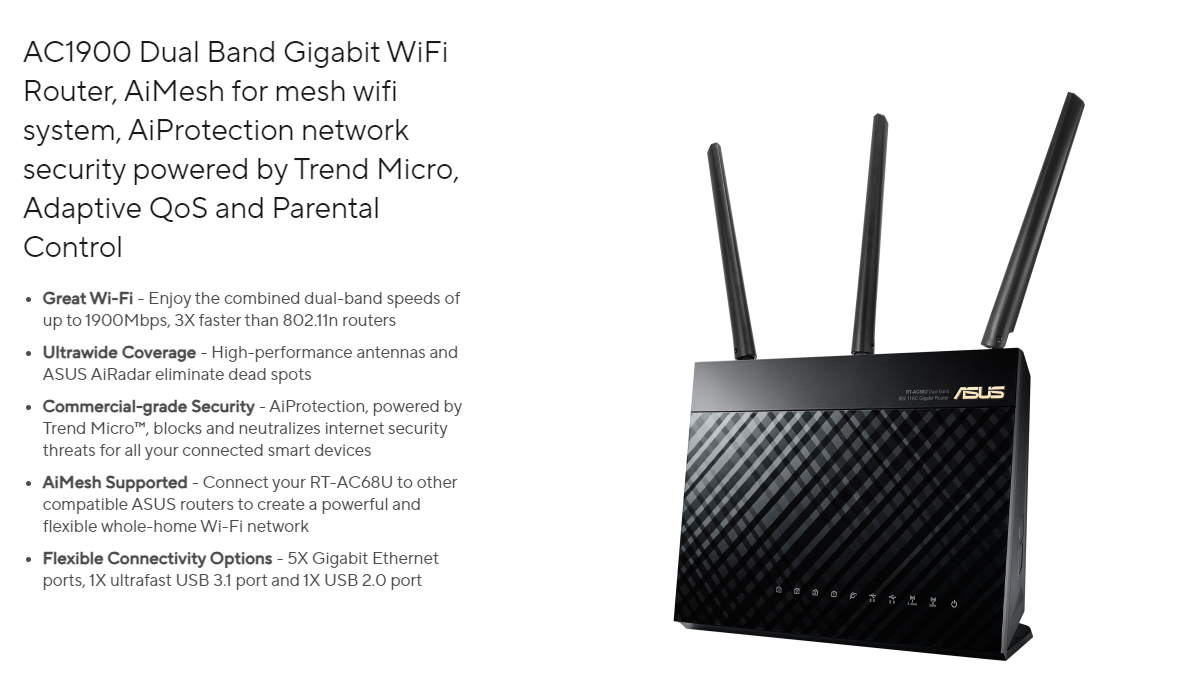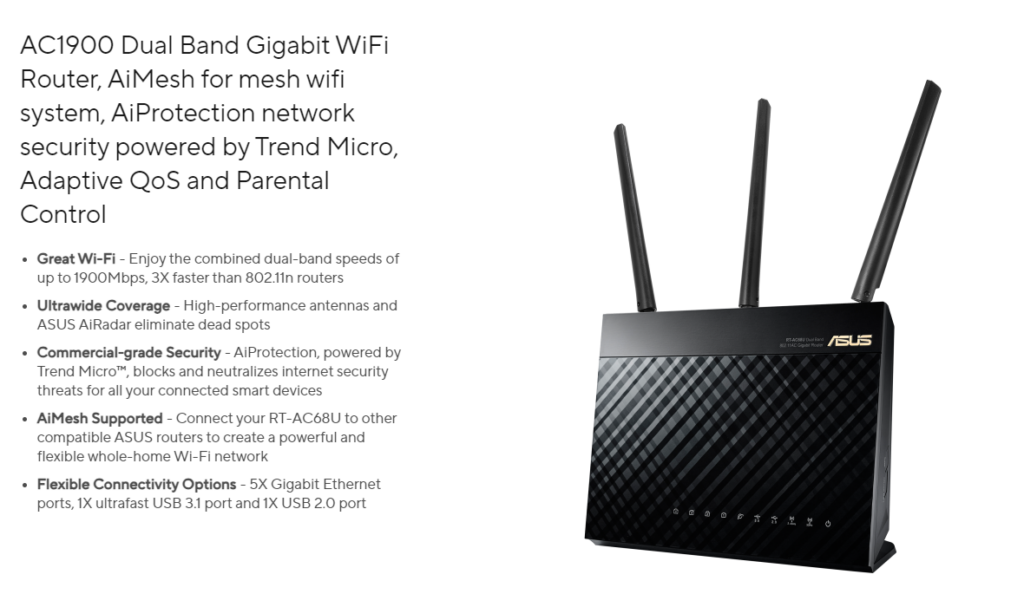 Its gaming-centric features make it the ultimate choice for gamers who demand optimal performance without sacrificing privacy.
With AiMesh technology, the ASUS RT-AC68U creates a flexible and powerful mesh Wi-Fi network throughout your home, ensuring seamless coverage and eliminating dead spots.
Aside from providing incredible gaming experiences through its integrated WTFast® Game Accelerator and Adaptive QoS, this ExpressVPN-compatible router also boasts enterprise-grade AiProtection for advanced security.
It uses Trend Micro™ to:
Block malicious websites
Enable intrusion prevention
And conduct weekly network scans
The router also offers parental control option via AiProtection Pro that allows users to protect their children and block inappropriate content.
In terms of performance, the theoretical Wi-Fi coverage of the ASUS RT-AC68U spans up to 3,000 sq. ft., making it a suitable choice for large households.
The router can support up to 30 devices simultaneously using MU-MIMO technology. While its speeds may not be top-tier due to an 800MHz processor, it still offers great value for money.
Main Features
Compatible with ExpressVPN (manual installation),
Wi-Fi 5,
WPA3 encryption,
guest access,
access control,
auto-firmware update,
two USB ports.
Specifications
Dual-band (2.4/5GHz) Wi-Fi,
AC1900 MU-MIMO,
Wi-Fi 5 (IEEE 802.11ac),
up to 1,300Mbps (5GHz),
up to 1,800 sq. ft.,
maximum 30 devices.
Pros
Excellent throughput and Wi-Fi range,
stable network performance,
easy-to-use software.
Cons
Middling device handling capacity,
no pre-installed ExpressVPN.
Price
$178.89
3. Netgear R7000 – Unleash exceptional speed & range with the power of ExpressVPN
The Netgear R7000 is a powerful dual-band router designed for users seeking great 5 GHz speed and robust range.
Although it doesn't come with ExpressVPN pre-installed, the router is compatible with the VPN provider, and you can flash the firmware and follow setup instructions from the official website.
With ExpressVPN, you can maintain anonymity online and access apps, websites, and services without location tracking concerns.
The router has a throughput capacity of 1,900 Mbps (1,300 Mbps on the 5GHz band and 600 Mbps on the 2.4 GHz band), making it ideal for heavy-duty tasks like HD movie streaming and gaming. When connected to a VPN server, streaming HD movies remains possible despite a slight speed decrease.
Theoretical Wi-Fi coverage of this router is up to 1,900 sq. ft., with tests showing effective signal transmission up to 1,800 sq. ft. MU-MIMO technology ensures smooth and stable signals for multiple devices (up to 30), though its device handling capacity might be considered middling.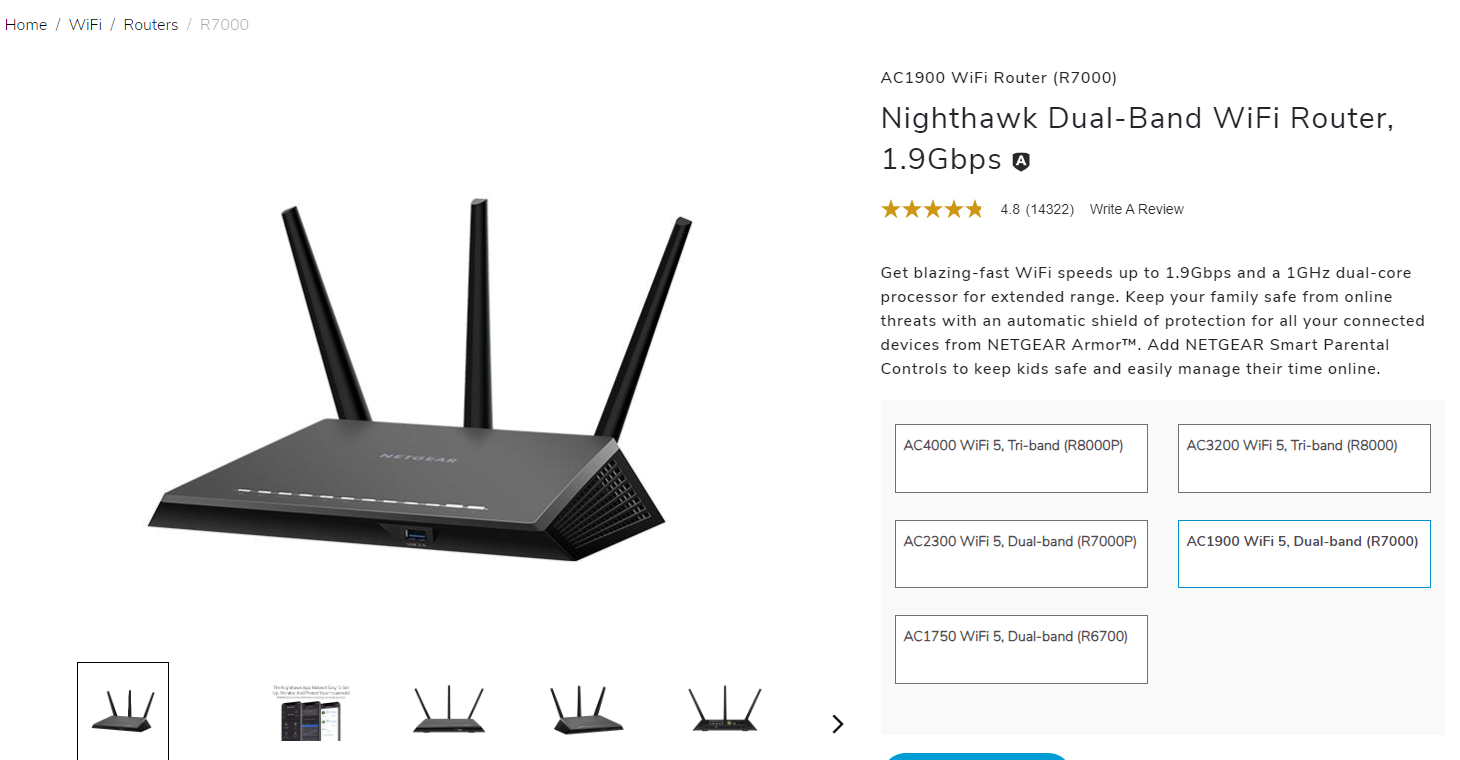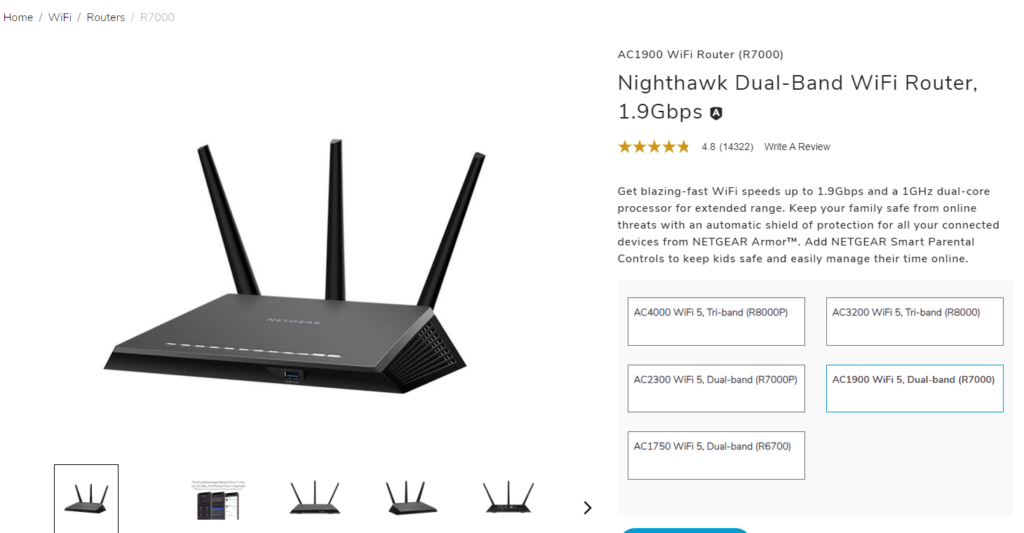 Compared to the Aircove AX1800, the Netgear R7000 offers better features except for the wireless standard. Its main downside is that ExpressVPN must be installed separately.
Main Features
Pre-installed ExpressVPN,
Wi-Fi 5,
AiProtection tools,
AiMesh for mesh Wi-Fi network.
Specifications
Dual-band (2.4/5GHz) Wi-Fi,
AC1900 MU-MIMO,
Wi-Fi 5 (IEEE 802.11ac),
up to 1,300Mbps (5GHz),
up to 3,000 sq. ft.,
maximum 30 devices.
Pros
Exceptional Wi-Fi range,
advanced security tools,
decent device handling capacity,
Adaptive QoS works well,
good value for money.
Cons
Middling speeds,
possible lags in online gaming.
Price
$135.57
4. Netgear R6700 – Privacy on a budget: the perfect blend of affordability & performance
The Netgear R6700 is an affordable router with a solid set of features, perfect for those seeking a cost-effective yet reliable solution compatible with ExpressVPN. With the integration of advanced technologies like Beamforming+ and MU-MIMO, the R6700 boosts wireless connectivity and provides stable performance.
While not pre-installed, ExpressVPN can be easily set up on this router, allowing secure browsing and unblocking popular streaming platforms like Prime Video and Netflix.
Though speeds with VPN connected are slightly lower compared to other models, it still delivers decent download and upload speeds of around 202 Mbps and 14 Mbps, respectively.
The router's three high-performance antennas ensure coverage of up to 1,200 – 1,300 sq. ft., suitable for mid-sized spaces.
In summary, the Netgear R6700 is a stable budget-friendly router with decent coverage and satisfactory security options but comparatively lower speeds. It's an excellent choice for mid-sized spaces without breaking the bank.
Main Features
Compatible with ExpressVPN (manual installation),
dual-band Wi-Fi 5,
Tri-Stream 160 technology,
advanced customization with open-source firmware,
multiple connectivity options.
Specifications
Dual-band (2.4/5GHz) Wi-Fi,
AC3200 MU-MIMO,
Wi-Fi 5 (IEEE 802.11ac),
up to 2,600Mbps (5GHz),
up to 3,000 sq. ft.,
maximum 30+ devices.
Pros
Exceptional throughput capacity,
advanced customization options,
great Wi-Fi coverage,
faster data transfer.
Cons
Pricey for new models.
Price
$249.99 (new)
5. Linksys WRT3200ACM – Customization, control, & speed: a dream combo for power users
The Linksys WRT3200ACM is a powerful and versatile router that offers advanced customization options and impressive performance with ExpressVPN compatibility.
Ideal for large households, this router has a theoretical Wi-Fi coverage of up to 3,000 sq. ft., ensuring reliable high-speed connectivity throughout your home.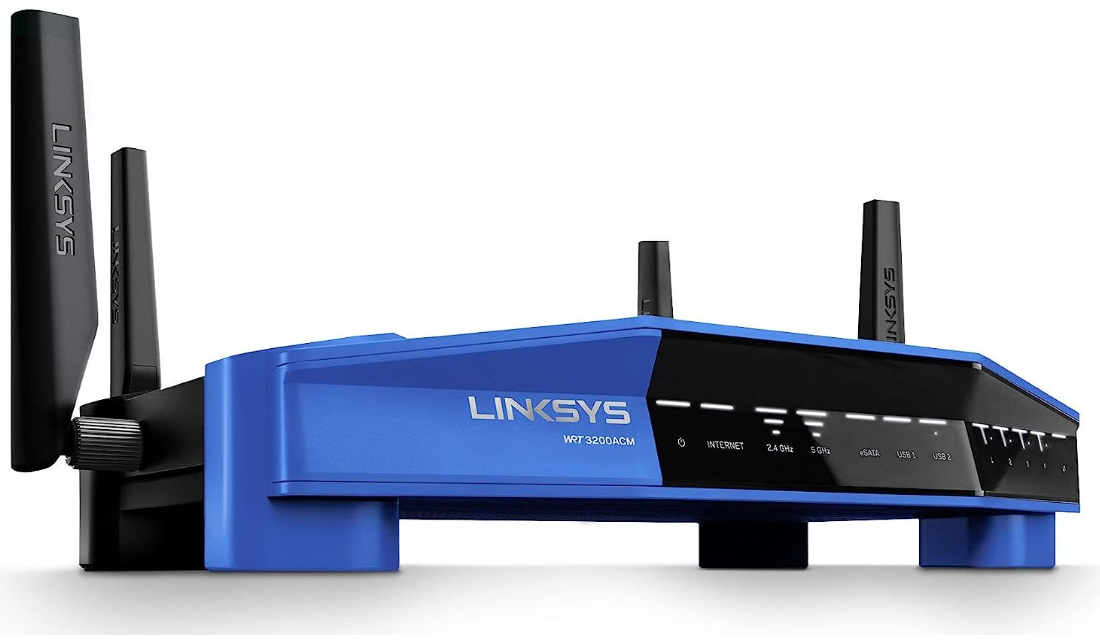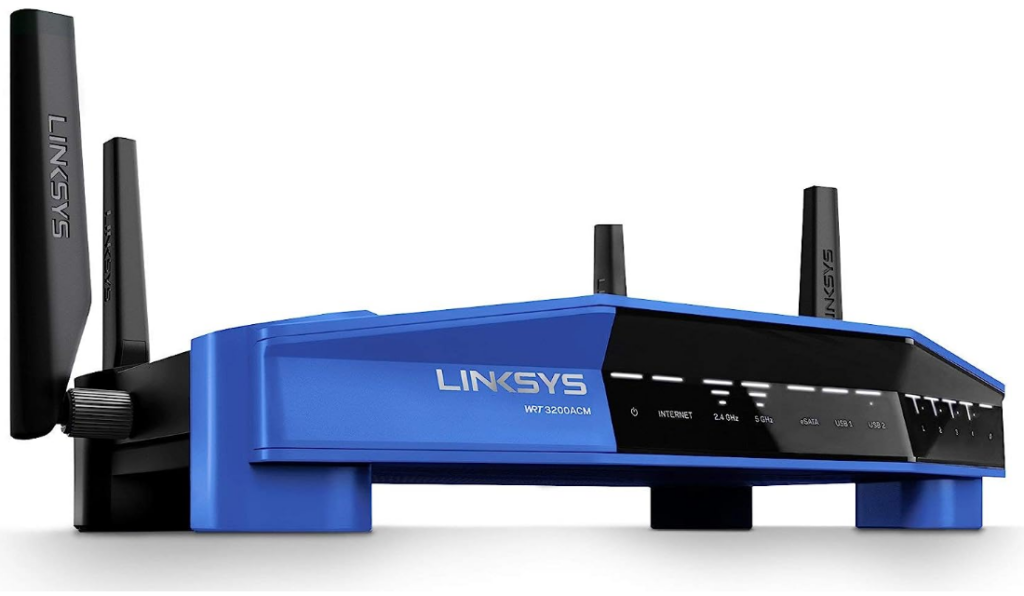 With ExpressVPN activated, the router delivers speeds of approximately 219 Mbps—perfect for streaming and browsing. The router's MU-MIMO and beamforming technologies allow simultaneous support for over 30 devices without sacrificing performance or bandwidth.
Furthemore, the router comes with WPA2 encryption, guest access, and automatic firmware updates to ensure network security at all times.
Main Features
Compatible with ExpressVPN (manual installation),
AC1750 dual-band Wi-Fi,
Beamforming+ technology,
MU-MIMO support,
advanced QoS management,
Gigabit Ethernet ports,
USB 3.0 port
Specifications
Dual-band (2.4/5GHz) Wi-Fi,
AC1750 MU-MIMO,
Wi-Fi 5 (IEEE 802.11ac),
up to 1,300Mbps (5GHz),
up to 1,200-1,300 sq. ft.,
maximum 12 devices.
Pros
Satisfactory speeds,
good coverage,
USB 3.0 port for faster data transfers,
cost-effective.
Cons
Lower speeds with VPN connected,
subpar security options.
Price
$85.89
The ExpressVPN router showdown: Key takeaways to make the right choice
In conclusion, the five routers discussed in this article are top choices for users seeking flawless compatibility with ExpressVPN.
To summarize:
Aircove AX1800: Excellent VPN features and support for Wi-Fi 6 make this router a top choice for users seeking maximum privacy and consistent performance.
Netgear R7000: Favoured by many users due to its exceptional throughput capacity and Wi-Fi range—perfect for larger households.
ASUS RT-AC68U: Advanced security tools combined with an impressive Wi-Fi range make this router an excellent choice for gaming enthusiasts and large families alike.
Linksys WRT3200ACM: High customization options coupled with premium performance make this router an ideal choice for power users and those with large households.
Netgear R6700: A budget-friendly option with good enough features, making it a great choice for small households or businesses.
Consider your specific needs, budget, and preferences when choosing the best ExpressVPN router. A well-informed decision will ensure seamless, secure, and uninterrupted internet access for your devices!