VPN no logs : la solution pour naviguer en toute sécurité
Le VPN (Virtual Private Network) est un outil essentiel pour les internautes qui souhaitent sécuriser leurs connexions Internet et préserver leur vie privée en ligne.
Pour des raisons de confidentialité et de sécurité, il est cependant préférable de bien choisir son VPN et de se tourner vers un outil qui a une politique no logs.
Vous souhaitez un VPN qui garantisse vraiment votre anonymat en ligne? Vous ne voulez pas être tracké(e)? Alors il est important de vous tourner vers un VPN no-log.
Debugbar fait le point pour vous sur ce sujet et vous aide à trouver celui qui vous conviendra.
Un Virtual Private Network (VPN) masque votre adresse IP pour vous permettre de naviguer en ligne sans être tracké(e).
Lorsqu'on parle de VPN no-log cela signifie que l'outil n'enregistre pas vos données de navigation.
Les meilleurs VPN avec une politique no-log sont: CyberGhost, NordVPN et ExpressVPN.
Qu'est-ce qu'un VPN no logs ?
Un VPN no logs, ou VPN sans journaux, signifie que le fournisseur ne stocke aucun historique des activités de ses utilisateurs.
Cela veut dire que, même si votre fournisseur est légalement obligé de divulguer vos données à une autorité, il n'aura rien à livrer car il n'enregistre pas vos informations.
La plupart des fournisseurs de VPN conservent des journaux d'activité afin de surveiller le trafic réseau et s'assurer que les utilisateurs respectent les conditions d'utilisation. Les fournisseurs VPN no logs ne conservent pas ces informations afin que les utilisateurs puissent être certain que leur activité en ligne et leurs données ne seront pas surveillées ou enregistrées.
Vous commencez donc probablement à entrapercevoir les avantages d'un tel service. Mais abordons les plus en détail.
Pourquoi utiliser un VPN no logs ?
La principale raison pour laquelle un grand nombre d'utilisateurs optent pour un VPN no logs est la confidentialité. En effet, seuls les fournisseurs qui ne conservent aucun journal peuvent garantir un vrai anonymat et une réelle confidentialité.
Mais les services VPN no logs offrent de nombreux autres avantages:
Il vous assure une sécurité optimale: Avec un service sans journaux, vous obtenez une meilleure sécurité car vos données personnelles ne seront pas stockées par le fournisseur.
Il vous offre une protection contre le piratage/surveillance : En cryptant votre connexion Internet et en masquant votre adresse IP, un VPN no log protège également votre appareil contre le piratage et la surveillance.
Il vous permet d'accéder à du contenu bloqué : De nombreux sites web, plateformes et applications sont restreints par pays ou par région. Se connecter à un serveur distant via un service sans journaux permet aux utilisateurs d'accéder à du contenu bloqué grâce à la fonctionnalité « camouflage » (masquer son adresse IP).
Comment choisir un VPN no logs fiable ?
Choisir un VPN fiable est toujours compliqué car l'offre est très riche. Voici cependant quelques points qui vous aideront à choisir un virtual private network fiable:
Vérifiez les politiques de confidentialité: Le premier critère que vous devez prendre en compte pour choisir votre service VPN est son engagement vis-à-vis de la protection des données personnelles et des informations personnelles. Vérifiez bien si les fournisseurs conservent ou non des journaux dans leurs conditions d'utilisation.
Renseignez-vous sur les protocoles de sécurité utilisés: Votre service doit disposer du cryptage AES 256 bits qui est considérée comme la norme actuelle en matière de sûreté. Vous tourner vers ce type de cryptage vous assure normalement une meilleure protection contre les cybercriminels.
Assurez-vous que le logiciel est compatible pour chaque OS: Les tout meilleurs services proposent des applications compatibles avec différents systèmes d'exploitation tels que Windows, Mac, Android ou iOS afin que vous puissiez protéger la totalité de vos appareils.
Choisissez un service qui propose un nombre illimité (ou presque) d'appareils connectés simultanément: Votre service doit pouvoir prendre en charge plusieurs appareils connectés simultanément. Cela facilite grandement l'utilisation en famille.
Tournez vous vers un produit qui dispose d'une garantie satisfait ou remboursé: Certains services proposent une période allant jusqu'à 30 jours d'essai. Si vous n'êtes pas satisfait(e), contactez simplement le support pour demander un remboursement.
Veillez à ce que la fonction Kill Switch soit incluse: Le kill switch est une fonction essentielle. Elle permet de couper automatiquement la connexion internet lorsque votre connexion au serveur distant est interrompue. L'accès non autorisé à vos données devient ainsi impossible.
Vérifiez le nombre de Serveurs/Pays disponibles: Plus votre fournisseur peut offrir une variété impressionnante de serveurs à travers le monde, meilleures seront vos options.
Évaluez la quantité de données transférées: Tenez compte de la quantité limitée/illimitée des données transférées offerts par chaque service car cela limite ou non ce que vous pouvez faire sur Internet.
Quels sont les meilleurs VPN no logs?
Les trois principales marques offrant des services fiables sans journaux sont:
ExpressVPN: Ce VPN est connu pour sa vitesse, sa fiabilité et sa sécurité. Il est un peu plus cher que les 2 autres, mais cette différence de prix est justifiée par la qualité de son service. Il propose également des options de paiement différentes.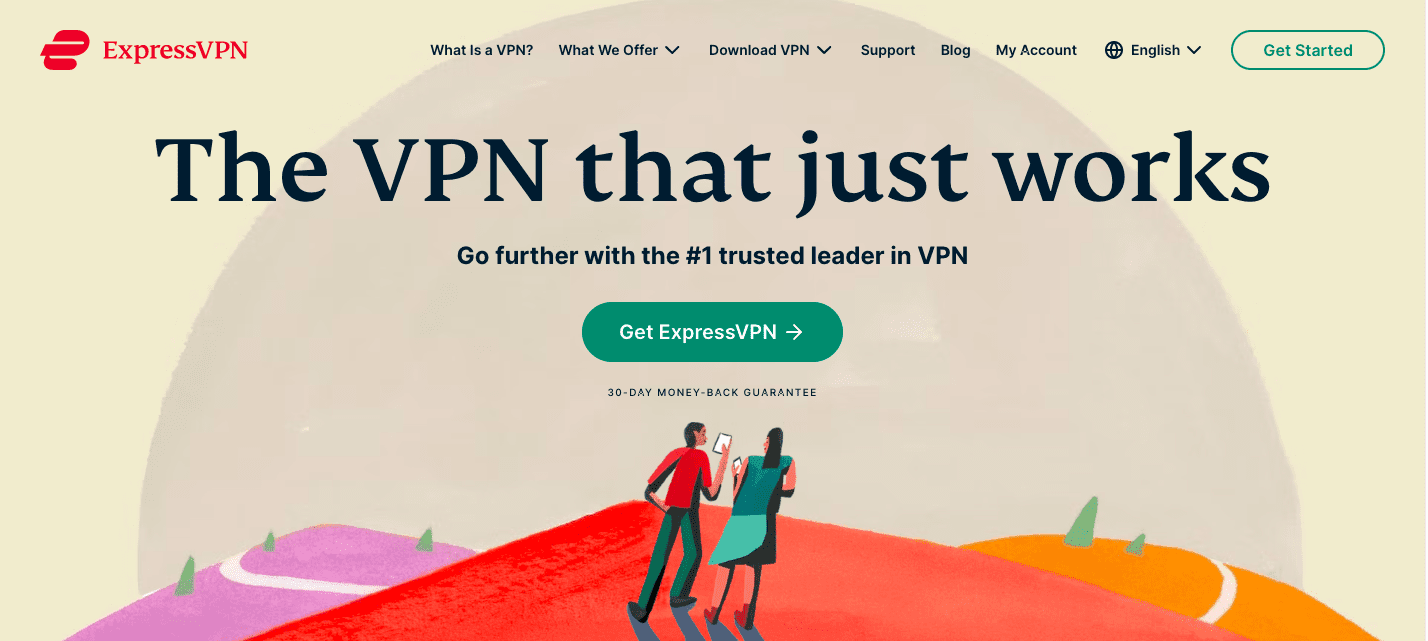 CyberGhost: CyberGhost est souvent considéré comme étant l'un des meilleurs VPN disponibles sur le marché. Il est particulièrement réputé pour ses excellentes fonctionnalités et pour ses prix d'abonnement raisonnables.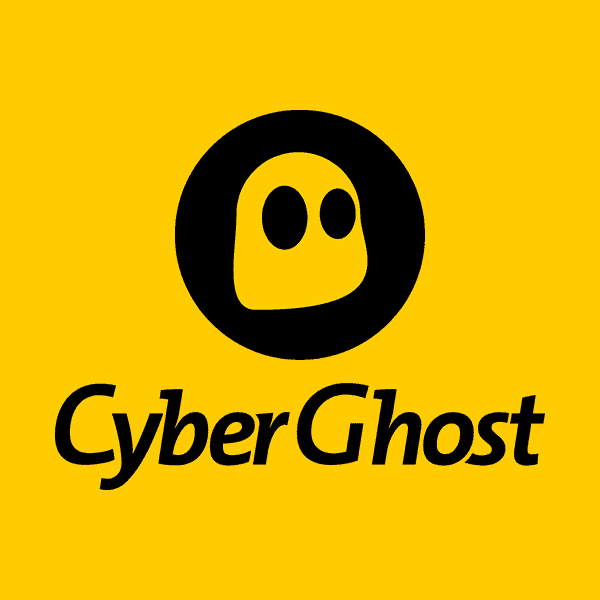 et NordVPN: Le VPN proposé par NordVPN est l'un des meilleurs qui existent pour préserver votre sécurité et la confidentialité de vos informations en ligne. Il est facile à utiliser pour naviguer anonymement, télécharger des torrents et regarder des vidéos en streaming.

Ce tableau vous aidera à les comparer et à vous faire votre avis.
| | | | |
| --- | --- | --- | --- |
| Caractéristique | ExpressVPN | CyberGhost | NordVPN |
| Nombre de serveurs | 3 000 serveurs (répartis dans 94 pays) | 4 800 serveurs (répartis dans 59 pays) | 5 495 serveurs (répartis dans 59 pays) |
| Encryption | 256 bits AES (sur tous les protocoles : OpenVPN, L2TP/IPsec et PPTP) | 256 bits AES (sur tous les protocoles : OpenVPN UDP and TCP, IKEv2 and L2TP) | 256 bits AES et 2048 bits pour les clés RSA (sur les protocoles OpenVPN, IPSec/IKEv2 et PPTP) |
| Politique de log | Politique No log | Politique No log | Politique No log |
| Nombre d'appareils connectés simultanément | 5 | 7 | 6 |
| Garantie satisfait ou remboursé | 30 jours | 45 jours | 30 jours |
| Fonctionnalités supplémentaires | Kill Switch automatique + Split Tunneling | | |
| Prix de l'abonnement | À partir de 8,32 $/mois | À partir de 2,75 €/mois | À partir de 5,99 €/mois |
VPN no logs: quoi retenir?
Bien que les fournisseurs de VPN avec logs soient parfois moins chers, il est préférable d'opter pour un service no log si vous recherchez une vraie sécurité et que vous souhaitez que votre vie privée le reste.
Les VPN no logs offrent une protection supplémentaire contre le piratage et la surveillance ainsi qu'un accès à du contenu bloqué grâce à la fonctionnalité « camouflage ».
Pour choisir le meilleur service no log, assurez-vous de bien vérifier les protocoles de sécurité utilisés, le nombre d'appareils connectés simultanément et les garanties proposées.
Les trois principaux VPN du genre sont ExpressVPN, CyberGhost et NordVPN.
Puisque vous êtes ici, prenez le temps de regarder cette courte vidéo. C'est notre futur. Ca nous concerne tous.