How to create a gmail account? A step-by-step guide
Are you looking for ways to stay connected and organized online? Look no further! Gmail is the perfect solution for your needs. Let's dive into how to create a Gmail account, so you can enjoy the benefits of this popular email provider.
How to create a new Gmail account?
Creating a Gmail account is simple and straightforward. Just follow the steps below, and before you know it, you'll have your very own Gmail account ready to go:
Open your preferred browser and visit the Gmail website.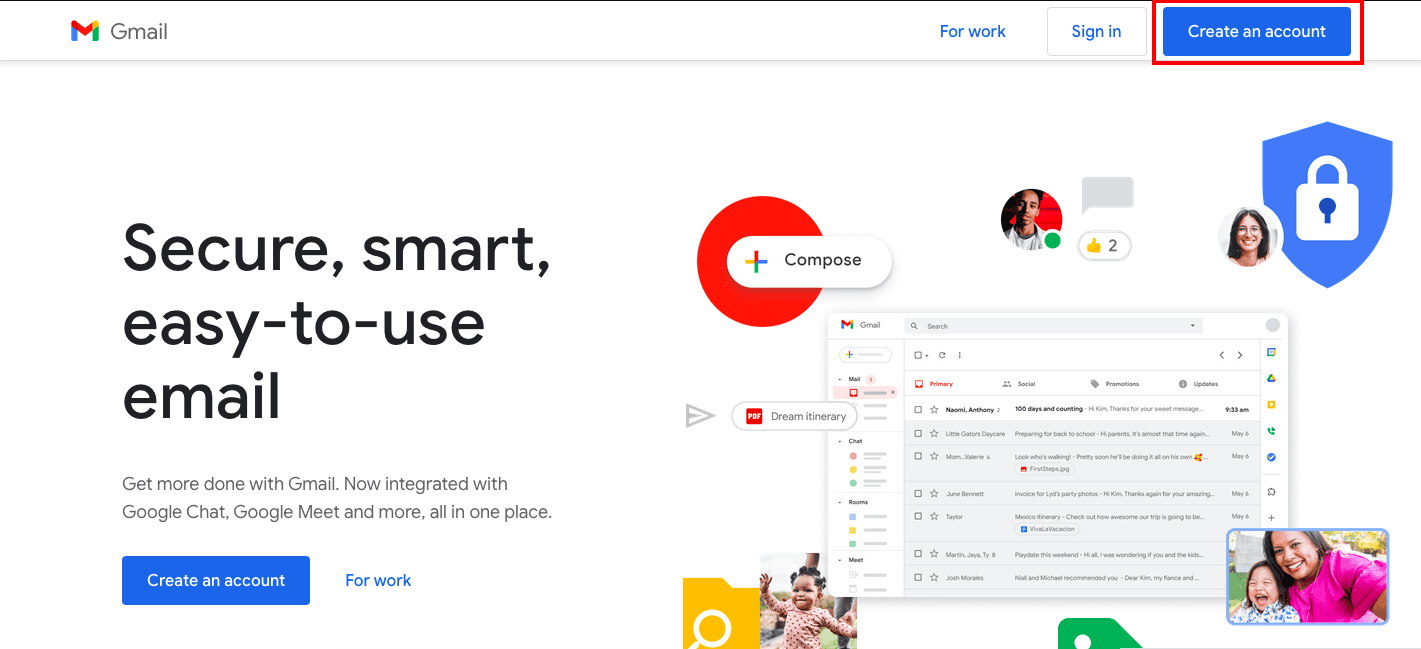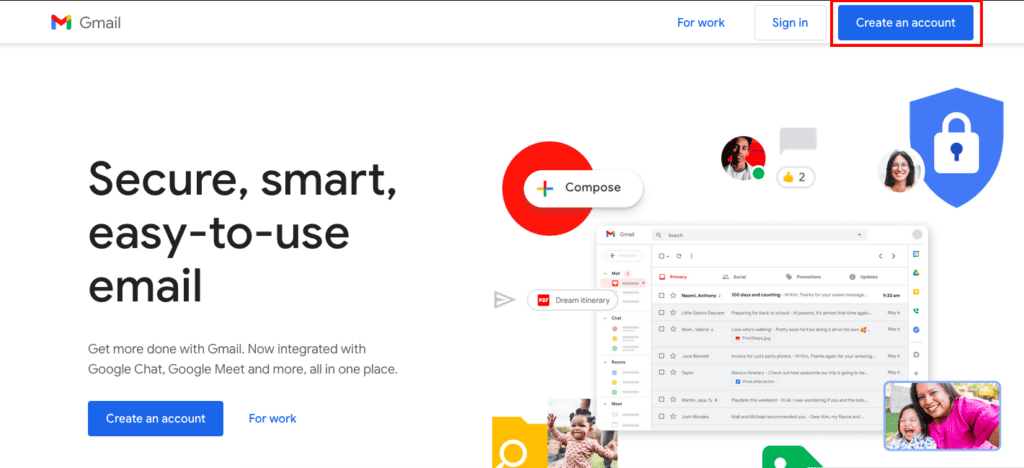 Click on "Create an account" or if you're already signed into another Gmail account, click on the top-right icon and select "Add another account" from the dropdown menu, then select "Create account."
Fill in your:
First name,
Last name,
Username,
and Password.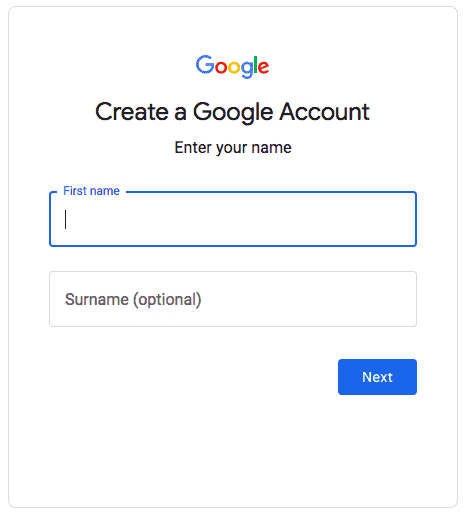 Remember that your username will be your email address (user[email protected]) which can include letters, numbers, and periods.
After entering these details, click "Next."
Google will ask you to verify your phone number. Provide your number and click "Next," then input the verification code that Google sends you.
Once verified, you'll be welcomed to Google with your new Gmail account! You can choose whether to keep your phone number linked to your account and whether you want to add a recovery email address.
Supply your date of birth and gender information, then click "Next."
Read through Google's privacy policy and terms while keeping an eye out for additional services under "More options." Choose your preferred settings, then select "I agree."
Congratulations! You are now directed to your new Gmail inbox, which you can customize according to your preferences.
Want to create a second Gmail address? Now that you know how to create one, you'll see that creating subsequent ones will be child's play.
Also read : Access iCloud on an Android phone is possible! Our complete method to do so
How to create a second gmail account?
Whether you want to keep your work and personal emails separate or just need another email address for specific purposes, creating an additional gmail account is easy. Follow the guidelines below to create a second Gmail account from your existing one:
Click your profile image in the upper-right corner of the screen.
Select "Add another account."
This will take you to Google's sign-in page. Click "Create account" and select "For my personal use."
Follow the instructions for account creation.
Once finished, your new Gmail account will appear in the list of available accounts which you can access by clicking your profile image.
You want to create a Gmail address from your Apple or Android phone? It's possible! Let's see how to do it.
How do I create a Gmail account on my phone?
Setting up a new Gmail account on your smartphone is just as straightforward as it is on desktop.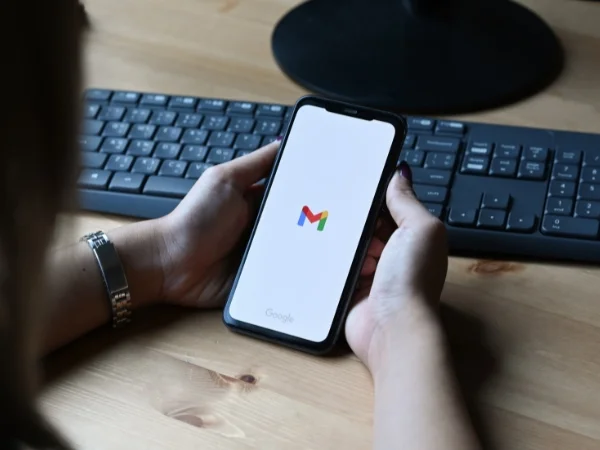 Here's a step-by-step guide to creating a new Gmail account on your Android or iPhone:
Download the Gmail app from the Google Play Store (for Android) or the iOS App Store (for iPhone).
Open the Gmail app on your device.
Select the "Create account" option. – If you're already signed in to your Gmail account, tap the profile icon in the upper-right corner, and select "Add another account."
When asked to choose an account type, select "Google."
On the Google sign-in screen, select "Create Account."
In the pop-up menu, select "For myself."
Enter your first and last name, your birthdate and gender, then tap on "Next."
Choose a suggested Gmail address or create your own, then enter your desired password and tap "Next."
You will be asked to enter your phone number. You can select "Yes, I'm in" or "Skip."
Agree to Google's privacy terms by selecting "I Agree."
Your new Gmail account is now set up on your phone.
You can switch between accounts by selecting the profile image in the upper-right corner.
How to set up a Gmail account for another person?
Want to help someone else sign up for their own Gmail account? It's easy! Just follow these simple steps:
Ensure you're not accidentally adding the new account to your existing Google account. Sign out of your account or use your browser in Incognito Mode.
Follow steps 1 to 8 from the previous section, providing the person's details instead of your own.
Use the person's phone for verification or use your own and remove it from the account afterward.
Share the login username and password with them so they can sign into their new account.
If they have an existing email account on a different platform, recommend adding that address as a recovery email option for their Gmail account.
See? It's really child's play
Conclusion: Creating a Gmail account is a breeze!
In summary, setting up a Gmail account is:
A simple process involving just a few steps.
Offers an array of customizable settings including privacy policies and additional services.
Possible for others, with their permission, through remote access software.
Don't miss out on the benefits Gmail has to offer. Follow the steps above and start enjoying your Gmail experience today!