How to generate leads with Facebook Ads?
What is Facebook lead generation?
Facebook Lead generation is one of the best marketing processes of obtaining contact information from potential customers through ads. The cost of generating a Facebook lead ad is extremely low compared to the benefit it creates in marketing. It majorly has the objective of enabling the user engagement in the buying process through social media.

Most importantly, it serves to recognize the customers those who are interested in your products and services, hence to convert them to potential buyers.
Generating leads with Facebook Ads is a very popular digital marketing technic available in social media, for the businesses to accomplish these objectives. It is an ideal method to advertise your brand.
A Facebook lead ad essentially contains a set of questions that a business expects the target audience to answer. Facebook lead generation is an advertising objective which enables contact form integration to your lead ad.
This is the only possible method of such advertising, available for Facebook. These contact forms are known as Instant forms. Through these, you can request contact information (names, email addresses etc.) from the users who click on your Facebook Lead ad.
Benefits of using Facebook lead ads to grow your business
Leads can be collected across almost all the devices
Contacts forms can be integrated to the Facebook ad: The users who click on the lead ad will be prompted with a brief form where he/ she can submit his/her contact details through. In this case, no need for a landing page on your website. Everything is done directly in Facebook. Conversion rate are often higher, but it can impact the quality of leads. It's not possible to embed a form in a sponsorized post.
It is at your power to decide on the questions to be asked from the users: The questions in a Facebook lead ad form are customizable, which enable you to present the right mix of questions to the target customers. The reliable customer data is the best type of information which you can use to boost up your sales.
Leads are easily downloadable: Your leads can be easily downloaded from your Facebook page, Ads Manager or via your CRM system.
Integrating lead ads with CRM systems increases the speed of lead downloads and it enables taking real time actions on new Facebook leads.
Lead ads support auto-population of the information which Facebook already contains, such as the name and email of the user. This saves time of the users. The URL of your website can be integrated to the lead ad. It's also relevant to create a unic landing page on your site, dedicated to receive trafic from your ads. Targeting the right adience allows you to prepare the right visuals and contents to convert visitors into customers. These ads can be the entry of your conversion funnel.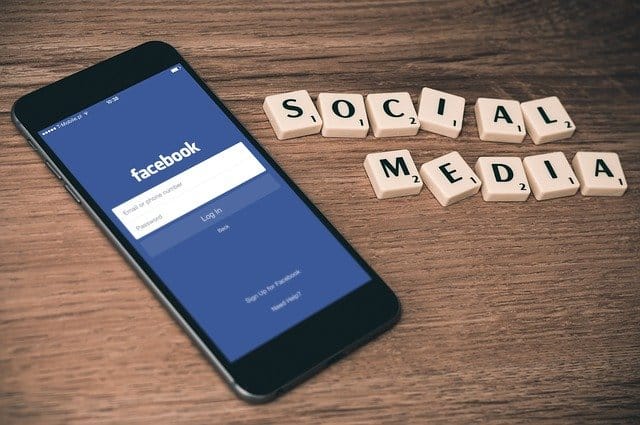 Step by step procedure to create a Facebook lead ad
Generating leads with Facebook Ads can be done via Ads Manager as well as directly from Facebook Page. (through Publishing Tools)
Generate leads from Ads Manager – Step by step guide
Go to Ads Manager.
Click Create button in the top left corner of the window.
Choose the objective, Lead generation from the Consideration category and Click Continue.
Set a Campaign Name. Add the Campaign Details, A/B Test and turn on Campaign Budget Optimization if required. Click Next.
Select the Facebook page that you would like to use for ads in the next section.
If you are a new user, review the terms by clicking View Terms and select I Agree to Terms and Conditions.
Set your Budget & Schedule, Audience, Placement and Optimization & Delivery. Click Next.
Select your Facebook page and link the Instagram profile (Optional) in the Insert section.
In the Ad Setup section, select how you would you like to structure your ad, from the options, Single Image or Video or Carousel.
Upload an image(s) or video(s) to Ad Creative section followed by a Primary Text, Headline (Optional), Description (Optional), Destination, Website URL and a Display link (Optional). Make sure to add a Call to Action Button relevantly.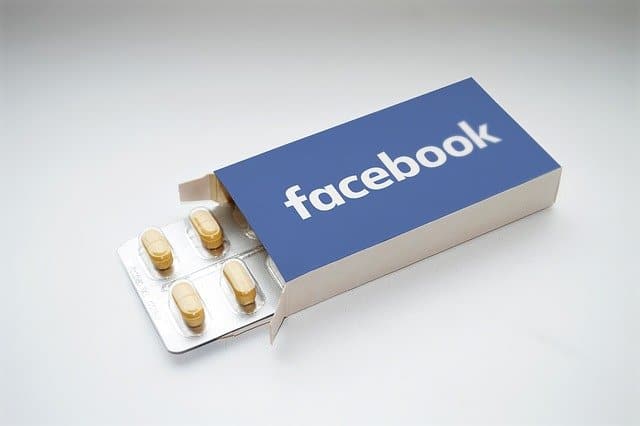 Instant Form (IF) section shows the different options available for creating a form:
Create Lead Form – creates a new IF.
Duplicate button – creates a modifiable copy.
Edit button – used to modify the form. Please note that published forms cannot be modified. To modify a published form, you should first create a duplicate.
Click Create Lead Form (LF) to open the Create Form window.
Give a name for your IF in the section, Form Name.
Click Form Type and select the preferred Form Type among More Volume and Higher Intent.
Click Intro to set a background image, headline text and a description that elaborates your product or service. Click Remove Greeting if you wish to exclude the introductory section.
Click Questions. In the Custom Questions section, you can add up to 15 custom questions. Make sure to include questions which are most important for the purpose. Use Prefill Information section to add a notice letting people know on how their information will be used or shared. Click Add Category to insert more types of information to be obtained from people.
Link the page of your business websites which includes company privacy policy in the Privacy section. Additional disclaimers can also be added to your form, clicking Add Custom Disclaimer.
Use the Completion section to add a message for Leads after the person submitted the form. A call-to action or download link also can be included here.
Use the preview pane on right to check the look of your IF.
Your form can be completed by clicking Finish. Changes can be made later if you click Save Draft.
Click Settings in the top right corner and complete fields in the sections of IFconfiguration, Field Names and Tracking Parameters if applicable.
Click Publish to publish your lead ad.
Generate leads from Facebook page – Step by step guide
Click Publishing Tools on your Facebook page.
Select Forms Library from the left menu.
Click Create to create a new form.
Click New Form or Duplicate an Existing Form.
Click Next.
Click Untitled Form in the Create Form window In the Content tab, select the preferred Form Type among More Volume and Higher Intent.
Click Intro to set a background image, headline text and a description that elaborates your product or service. Click Remove Greeting if you wish to exclude the introductory section.
Click Questions. In the Custom Questions section, you can add up to 15 custom questions. Make sure to include questions which are most important for the purpose. Use Prefill Information section to add a notice letting people know on how their information will be used or shared. Click Add Category to insert more types of information to be obtained from people.
Link the page of your business websites which includes company privacy policy in the Privacy section. Additional disclaimers can also be added to your form, clicking Add Custom Disclaimer.
Use the Completion section to add a message for Leads after the person submitted the form. A call-to action or download link also can be included here.
Use the preview pane on right to check the look of your form.
Your form can be completed by clicking Finish. Changes can be made later if you click Save Draft.
Click Settings in the top right corner and complete fields in the sections of Form configuration, Field Names and Tracking Parameters if applicable.
Click Publish to publish your lead ad.
'Tips' and 'must to knows' to get the optimum use of lead ads on Facebook
Keep your form simple to ensure higher completion rate: the social media audience does not like to spend too much time filling it up. Make sure to include variety of questions choosing between multiple-choice, conditional type and short answer-questions.
Set the best content in a user friendly manner to avoid ambiguities. That's why targeting the audience is the best way to get great results.
Offer incentives for the audience if possible, and be precise about your offer: Incentives can increase the engagement rate of the Lead ad. It gives a sense of worthiness to the target audience to take time in submitting their information. An offer may consist of free sample product delivery, free pre-order product delivery, offers and discounts, free studies etc.
Concretly, remember that all this is to create the entry of your conversion funnel. Only ask the right questions with the right forms of questions: You should not overwhelm your social media audience with many questions as it will reduce the completion rate gradually. Be sure to include most relevant questions that help your business. You can use Facebook's rubric of business goals and examples to get help with brainstorming questions.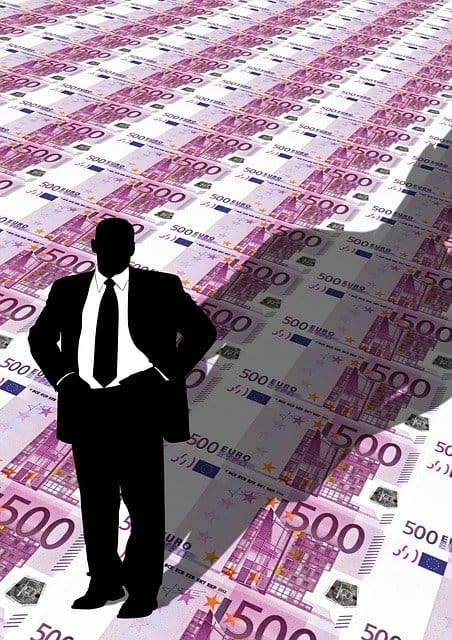 Target the audience aligned to the objectives of the Facebook Lead Ad: Your target audience can consist of people near your business area, the subscribers of your newsletter, recent site visitors, recent app visitors and people from your CRM. One of the most difficult point is to be able to distinguish who's your future customer through all the audiences.
Use captivating content and formats: Your content and the format should be formed in a way it grasps the social media audience's attention throughout the ad. It is compulsory that your medium fits the message which is conveyed. Also, make sure that the embedded pictures and videos of the Lead ads are of high quality.
Remember that this way of publishing on Facebook requires a completly different content compared to a post for example. Deliver great content through your ads.
Improve the chances of conversion with swift follow ups: Conversion rate can be increased by ensuring testing and optimizing your Facebook Lead Ad aligned with A/B testing, followed by fine tuning. That's the best way to find what ads converts most of your audience into customers and to be able to low the cost per conversion. In conclusion, Facebook Lead generation is the best option available on social media to boost up your sales; hence to position your brand in the minds of the target audiences!