How to Land Your Dream Job with SkillHub – A Step-by-Step Guide 
The job market isn't in the best shape these days. Many job seekers are concerned because they can't find a great job despite seemingly having all the right skills and work experience. But no matter how challenging the situation is, you always have a chance to land your dream position. Follow Skillhub's guide; you won't be out of a job for long.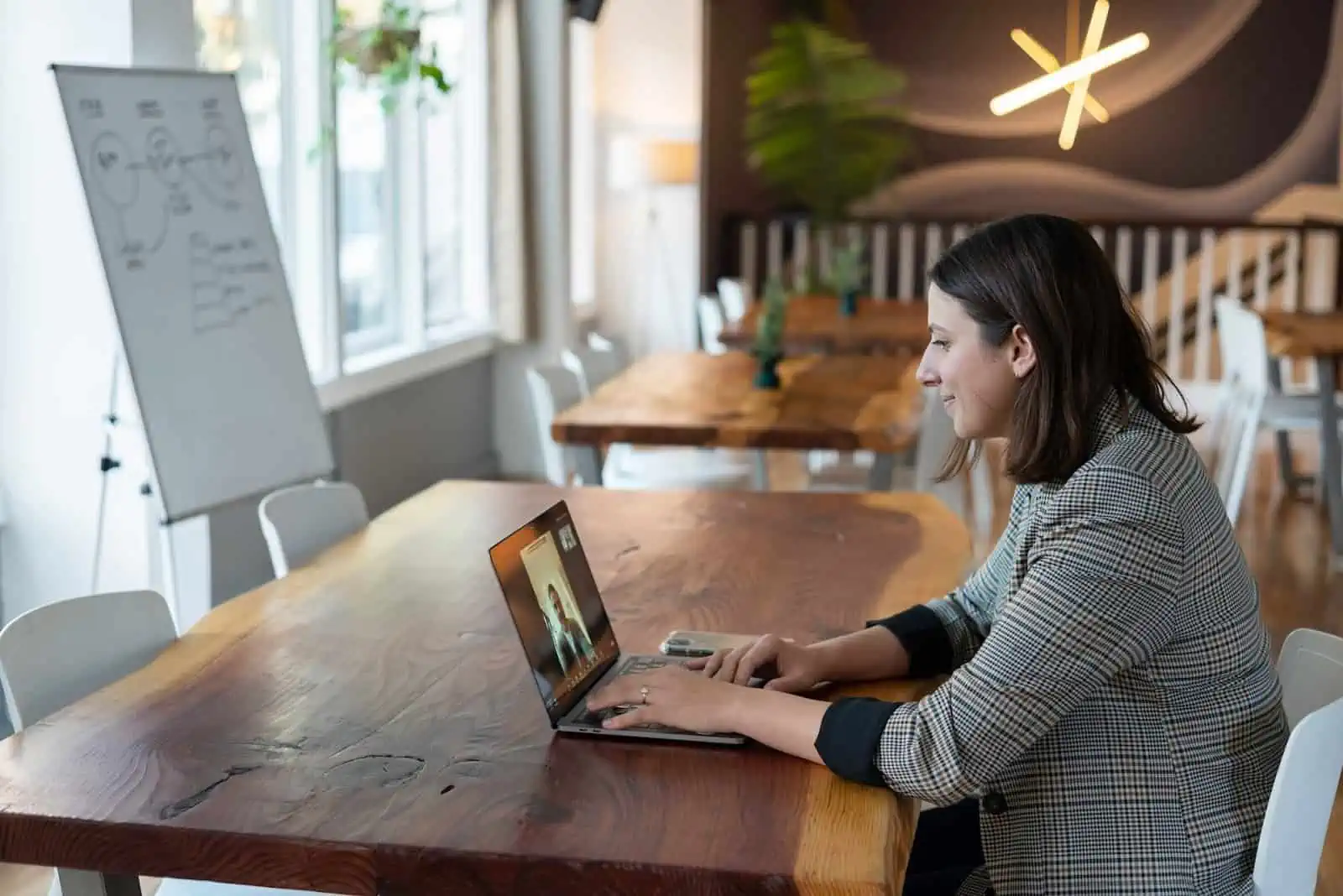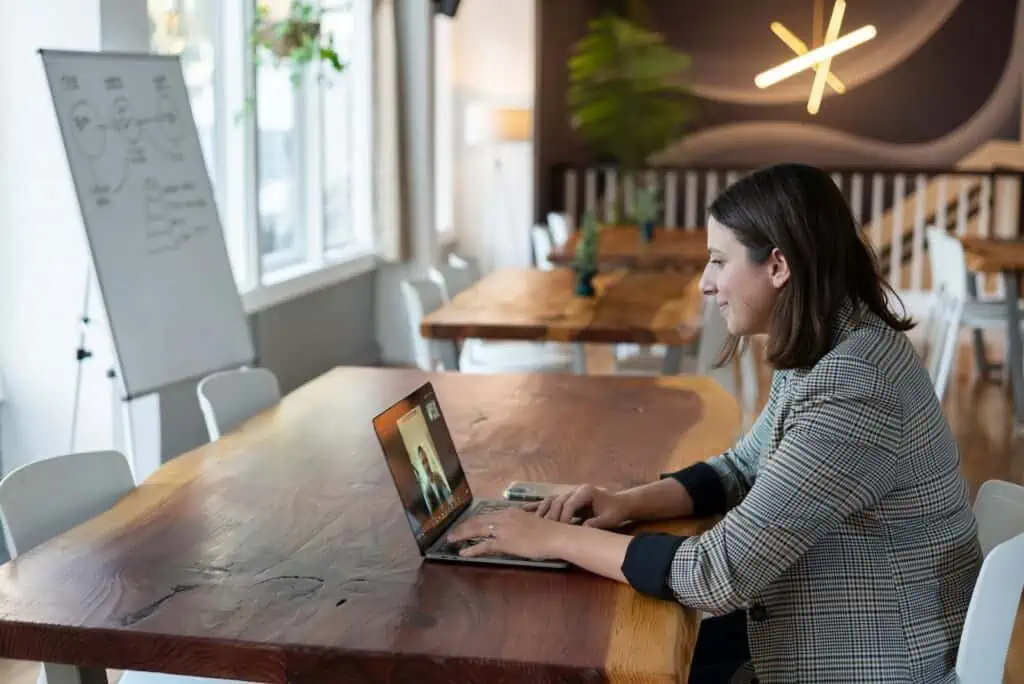 Source: Unsplash
#1 Research the Job Market
The number one step toward job search success is job market research. You may think you already know what you're looking for and how to get it, but that's not necessarily the case. New careers emerge every year. Chances are that your dream job (that also matches your education, skills, and experience) isn't something you're looking for.
Market research helps job seekers understand what is expected from a great candidate for the position they're after. This results in a better-thought-out resume with relevant keywords, and is more likely to land its owner multiple interviews. So spend enough time researching the job market before you even start updating your resume and applying for jobs.
#2 Invest in a Professionally Written Resume
Hiring a professional to write one's resume isn't just for the lazy. It's a proven way to increase one's chances of getting hired. Research shows that 68% of job seekers with a professionally written resume find the job they're happy with within 90 days. It's estimated that a candidate who has invested in an expertly written resume is 32% more likely to get a job compared to someone who hasn't.
If you're still unconvinced, listen to other job seekers and people who work in recruitment. Teriyaki_Blue from Reddit is one of the millions of people unsuccessfully applying for jobs these days, so they're asking for advice. Do you know what the most popular answer is? You guessed it—to improve the resume and, ideally, hire resume writing services for some professional help. That's what Skillhub's for, and we're happy to help.
Many job seekers mistakenly believe that no one can describe their skills and experience better than they can. That's not true, though. A professional resume writer knows all the resume trends (for example, having a resume objective instead of a summary hurts one's chances of getting hired). And they're also experts at ATS optimization, which is critical in a job search.
#3 Always Come to Interviews Well-Prepared
Once you've reviewed job applications and heard back from a few employers, it's time to prepare for interviews. Probably the worst mistake a candidate can make is hoping that they can ace a job interview based on their skills and experience alone.
In reality, it's essential to prepare for each interview, which involves researching the potential employer and practicing answers to the most common questions. According to the Harvard Business Review, they include:
How did you find out about this position?
What's your preferred work environment and corporate culture?
How do you respond to pressure in the workplace?
Are you more of an individual or team player?
Over the past year, what have you done to improve your skills and knowledge?
Are you applying for other positions? What are they?
What are your expectations when it comes to salary and employee benefits?
These are just a few examples; there are many more. But if you have thoughtful and specific responses ready for these challenging interview questions, it's a good step toward landing your dream job. 
#4 Consider All the Factors
Contrary to what some recruiters say, it's not always on them when a job seeker fails to find a job as quickly as they'd like. If you invested in a professionally written resume and cover letters, and brushed up your LinkedIn profile, yet still can't find a job, chances are, all you need is a bit of patience.
There are a lot of factors that affect the success of a job search. For example, did you know that one is way more likely to find a job fast in January or February than in December or summer? It's not always possible, but if it is, try to align the time of your resignation with the most "job search-friendly" time of the year.
Moreover, if you don't see enough job openings for your desired position, use a great hack that few people know of. Companies are actively hiring recruiters when they're about to start looking for many new employees. Use LinkedIn to find the companies that have recently had a few recruiter openings. Chances are, they'll begin to hire for other positions soon.
An Afterword
The four key steps that go into a job search are job market research, having one's resume (and other parts of the job application) ready, preparing for interviews, and, if necessary, looking for the non-obvious things you might be missing. Most importantly, remember that you won't get to impress a hiring manager in person unless you have a great job application.
So once you've researched, google Skillhub and let our resume writers help you get the job you're after.
FAQ
What's the best place to look for jobs?
For most jobs, it's LinkedIn. And don't just rely on the job board—reach out to recruiters and potential employers and network to expand your job opportunities. But traditional job boards, such as Indeed, Glassdoor, and Monster, are also still relevant.
Is it okay to lie on a resume?
According to research, recruiters think that over 80% of candidates inflate their skills on resumes. Job seeker surveys reveal smaller yet still surprisingly big numbers. The rule of thumb is that it's okay to exaggerate a bit, but outright lying on a resume is risky. At least 85-90% of its information should be accurate.
Is a cover letter always necessary?
If you want to maximize your chances of getting the job, it is (even if it's not required in the job listing). Consider hiring a professional to help you with the rest of your job application for the best results. 
Works Cited
Gilbert, Nestor. "83 Must-Know Resume Statistics: 2023 Data on Length, Cover Letters & Valuable Skills." Financesonline.com, 8 Jan. 2023, financesonline.com/resume-statistics/.
Oliver, Vicky. "10 Common Job Interview Questions and How to Answer Them." Harvard Business Review, 11 Nov. 2021, hbr.org/2021/11/10-common-job-interview-questions-and-how-to-answer-them.
Smith, Morgan. "These 3 Hacks Can Help You Land Your Dream Job Right Now, According to Career Experts." CNBC, 3 Aug. 2022, www.cnbc.com/2022/08/03/career-experts-hacks-for-landing-your-dream-job-right-now.html.
Teriyaki_Blue. "I have been applying jobs for months with no success. What can I do progress with my applications and actually land a job?" Reddit, 20 Feb. 2023, https://www.reddit.com/r/careerguidance/comments/1177ctu/i_have_been_applying_jobs_for_months_with_no/
Uzialko, Adam. "Best and Worst Time of Year to Look for a Job." Business News Daily, 6 Mar. 2023, www.businessnewsdaily.com/4817-best-season-job.html.