Implementing Advanced Digital Marketing Tools for E-commerce Success
As the e-commerce industry continues to evolve at an astonishing pace, basic marketing is no longer enough to help you gain a competitive edge. With recent estimates revealing that there are about 26.5 million e-commerce sites all over the world, the potential to get lost in the crowd is as high as ever.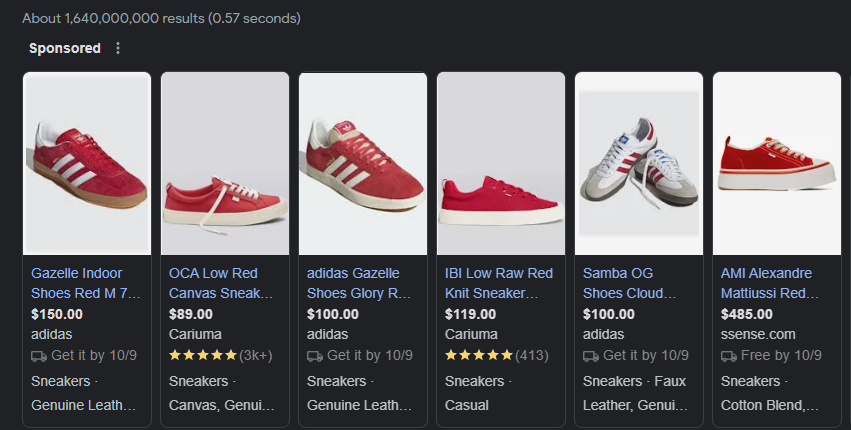 Whether you're just starting your store or you've been around for a while, you must be willing to move with the industry's trends and explore advanced automation tools that will set your store up for success. But how do you know the most important tools for your business out of the thousands available? In this article, we highlight the top categories of advanced digital marketing tools and what your business stands to benefit from them.
Why Do You Need Advanced Digital Marketing Tools?
Advanced digital marketing tools are software packages that leverage complex algorithms and cutting-edge technology to deliver precise insights and drive targeted actions. Advanced tools greatly enhance efficiency while minimizing the need for a trial-and-error approach to marketing.
Whether it's predicting customer behavior from past trends, automating repetitive tasks, or personalizing recommendations, advanced digital marketing tools help you connect with your customers in ways you didn't think was possible.
Categories of Advanced Digital Marketing Tools
As hinted earlier, advanced digital marketing tools can serve a number of functions, from automation to content creation to customer relationship management and everything in between. Here, we highlight some of the most important categories of digital marketing tools, with an example that perfectly represents each category:
Analytics and Data Insights:
Google Analytics
Google Analytics is one of the most powerful digital marketing tools around and a must-have for every e-commerce store owner. The tool tracks all forms of data relating to web traffic, from the number of visits to traffic sources and organic search reports.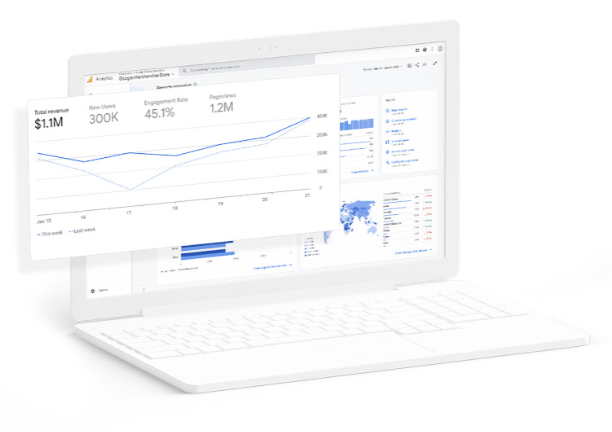 The platform also features an AI-powered reporting system that generates easy-to-interpret reports that can prove useful in making crucial marketing decisions. 
Automation Tools:
HubSpot
HubSpot is an integrated marketing solution that aims to "bring your entire marketing funnel together." The full HubSpot suite boasts tools with various capabilities such as email marketing, customer relationship management, search engine optimization, social media marketing, lead management, etc.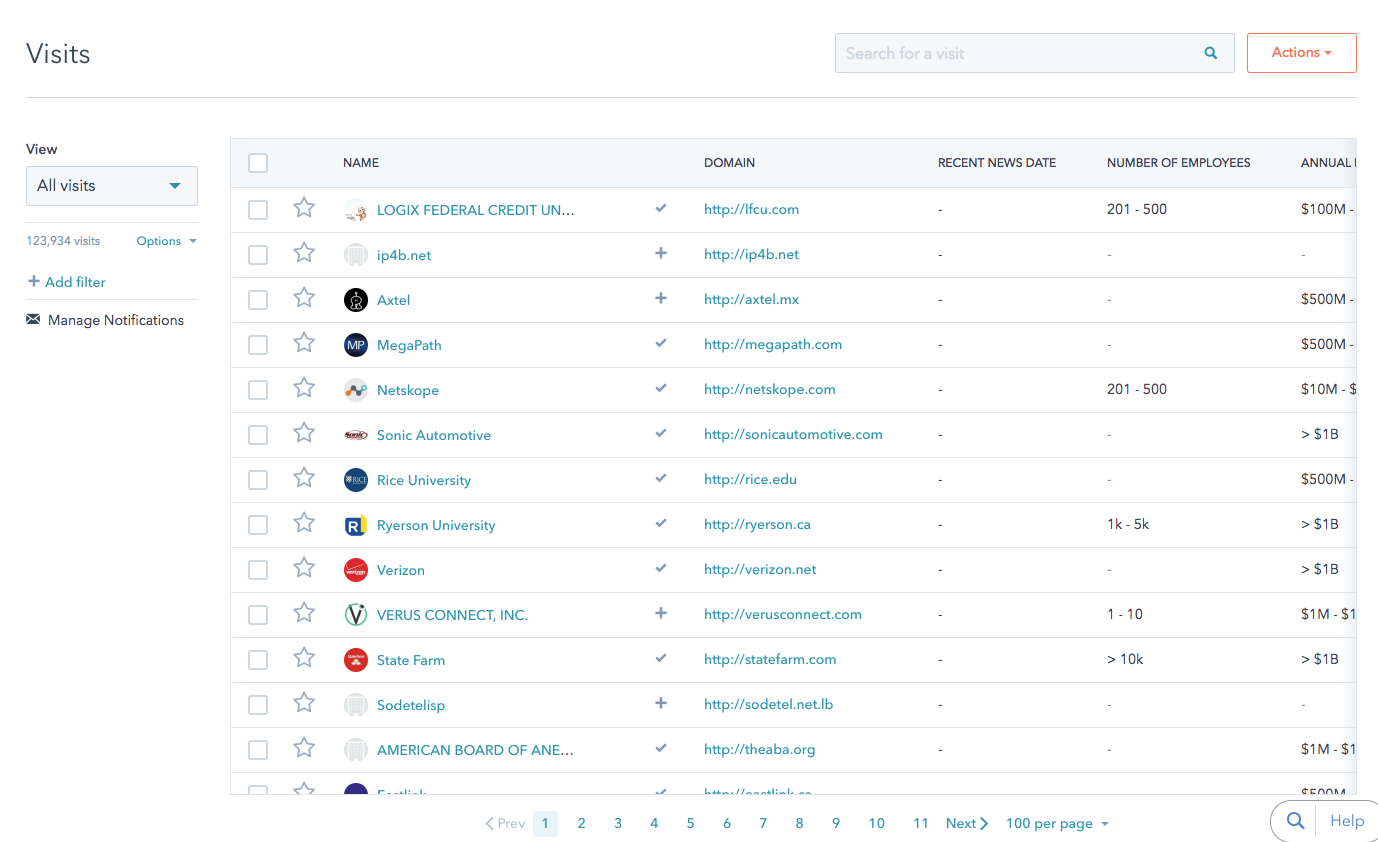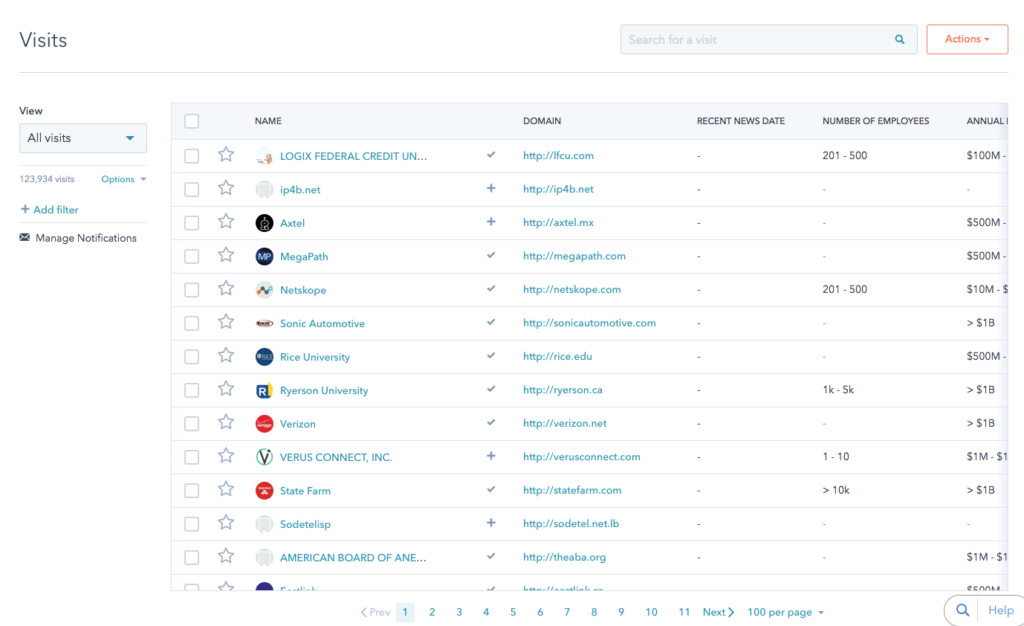 If you're just starting your marketing automation journey, HubSpot is a tool you can't afford not to have.
Personalization Tools:
Crazy Egg
Crazy Egg is a powerful tool that helps you take the guesswork out of on-site marketing. Through advanced user behavior monitoring and analytics, the tool can help you figure out what your visitors like and don't like.
With features such as heatmaps and mouse recording, research and user feedback, as well as targeting and personalization, Crazy Egg is the perfect tool for personalizing your offerings to your users and ensuring leads convert into sales.
Social Media Marketing Tools:
Hootsuite
Hootsuite takes the stress out of social media marketing by bringing all your social media channels to one dashboard. With Hootsuite, you can manage your business' social media profiles across 30 platforms or even more!
In addition, the tool offers a range of features that can accelerate social media marketing success, including:
Scheduling posts to take advantage of your audience's most active periods.
Identifying the most suitable influencers for your business.
Allowing you to reply to comments through the dashboard, eliminating the need to visit each platform.
SEO and Content Optimization Tools:
Semrush
Semrush is an all-in-one content optimization and marketing platform that's useful for store owners looking for more organic traffic. With its built-in keyword research tool, you can easily identify the hottest search terms in your niche and plan your content accordingly.
Furthermore, the tool has a content analysis feature that can help identify areas of improvement in already published content and also delivers periodic reports on content performance. If you want to take your content optimization game to the next level, Semrush is a tool you should definitely consider. For more insights on SEO strategies, check it out.
Lead Generation and Nurturing Tools:
Apollo.io
Apollo.io is a full-service lead generation and nurturing tool that can help run lead generation campaigns and guide the leads on their journey through the sales funnel.
From scouting popular sites like LinkedIn for leads to sending cold emails to prospects to managing customer relationships, Apollo.io has a feature for every customer at any stage of the funnel. The platform also provides a workflow to relate with prospects in a professional and organized manner.
In a nutshell
Starting or running a thriving e-commerce store is always a challenging prospect, but with the right automation tools, there's no limit to how far you can go. If your tech stack is missing any of the highlighted tools, you might just be due for an upgrade. However, it's vital to note that the first step to winning at digital marketing is creating a strong strategy.
Even if you have all the tools at your disposal, your e-commerce business may still struggle without a solid digital marketing strategy