Is it worth having a Google Business Profile?
Wondering if having a presence on Google Business Profile can truly impact your business? Is it just a trend, or is it an essential tool for your visibility? And most importantly, how do you make the most of it?
You're not alone in asking these questions. In a world where online presence has become paramount, it's crucial to know where and how to position yourself. That's why, in this article, Debugbar will break down for you the importance and benefits of having a Google Business Profile.
Interested? Then let's get started!
Google My Business: what is it exactly?
Remember the platform formerly known as Google My Business (GMB)? Well, it's now named Google Business Profile (GBP).
It's a free tool primarily designed to enhance online visibility for local businesses on platforms like Google Search and Maps.
Think of it as your business's home base on Google, where you can showcase essential details such as:
Your name,
Address,
Operating hours,
And contact information.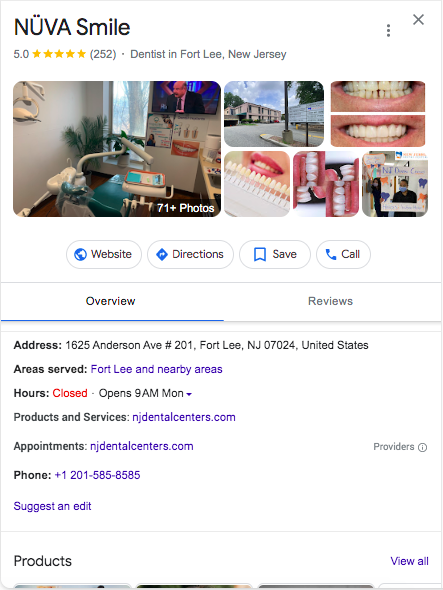 And that's just scratching the surface. Whether you're a small mom-and-pop shop or a large conglomerate, GBP gives you direct control over your business listing, right from Google Search or Maps.
So, as you can see, it can be quite useful.
Why you should absolutely have a Google Business Profile?
Ever pondered over the advantages of having a Google Business Profile? Or maybe you've questioned its relevance in today's digital age? Let's dive into some of the compelling benefits.
Boost in local SEO ranking
Google Business Profile doesn't just up your visibility; it's a key player in enhancing your Local SEO ranking.
Here's why it's crucial:
Chance to make the Local 3 pack: This refers to the top 3 businesses displayed on Google Maps for a local search query. As you can imagine, being a part of this coveted group can dramatically increase your visibility, site visits, and hence business.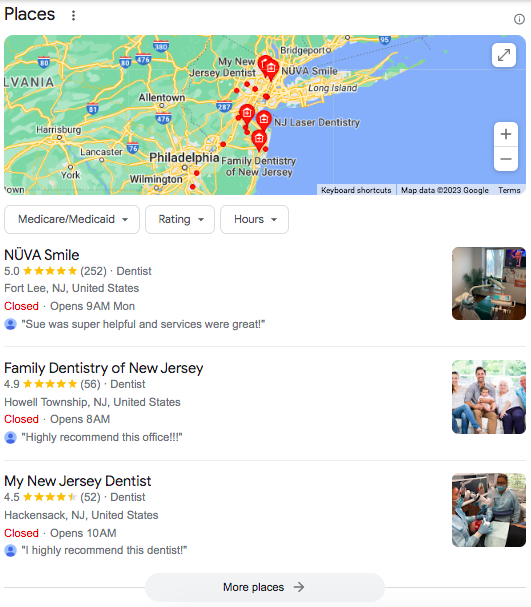 Enriched search: Google Business Profile enables you to share detailed, relevant information about your business. The more complete and keyword-rich your profile is, higher are the chances for your profile to appear in relevant searches.
Customer reviews: Public opinion matters! Real-time customer reviews and responses help you build credibility and enhance your reputation.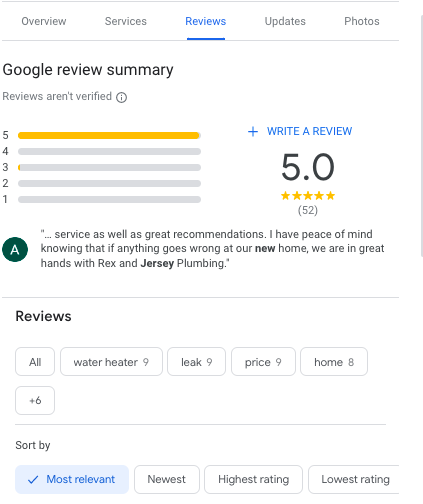 Thus, a well-managed Google Business Profile listing can significantly improve your SEO ranking and make you more visible to your local customers. Besides, who wouldn't want their business to be on the prime spots of a Google search?
No-cost advertising
In an era where every digital service comes with a price tag, Google Business Profile stands out as a cost-effective medium to advertise your business.
It allows businesses to:
Share vital information: Categories, hours of operation, offers – you get to share everything that matters with GMB at zero cost.
Real-time customer communication: Use their messaging service to handle queries or book appointments – fostering an increased sense of customer service.
Promote events and offers: Easily share updates on events, promotions, photos, or videos – essentially creating a dynamic online ad space for free!
In essence, Google Business Profile (formerly GMB) provides a no-cost avenue for you to be seen and heard, enabling an enhanced digital presence. It's like having an advertising board directly on Google – and who wouldn't want that?
Insights and analytics at your fingertips
As a powerful tool, GMB not only boosts your online visibility, but also generates crucial insights and analytics to enhance your understanding of the market.
With Google Business Profile, you have easy access to:
View count: Get a clear idea about the reach of your business profile, photos, and posts and assess the impact of your campaigns.
Customer engagement: Business Profile offers a detailed view of how the audience interacts with your posts. This can give you an idea of what content connects best with your customers.
Search patterns: Google Business Profile helps to see how users are discovering your business via search queries, aiding in optimizing your keyword use.
Audience breakdown: Find out demographic details about your followers like age, gender, and location – a boon for strategic targeting in future campaigns.
Website interaction: Track clicks on your website link through Google Business Profile. It's an essential data point for sharpening your marketing gameplan.
Making good use of these metrics can lead to improved audience connect, more traffic on your website, and eventually a boost in sales.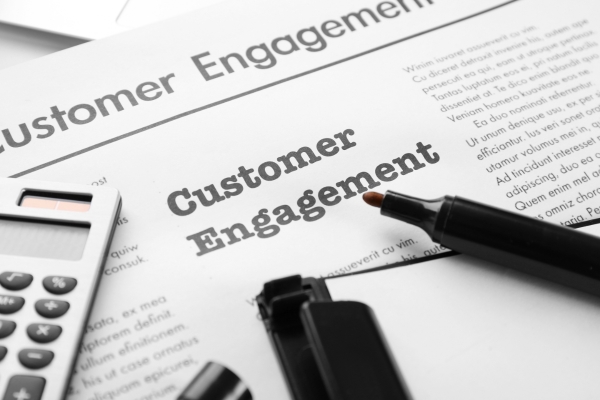 How to optimize your Google Business Profile to take the most out of it?
Now that you're convinced about the benefits of Google Business Profile, let's delve into how you can make the most out of this platform. Following are some best practices you should consider.
Profile completeness
Your GBP should have no missing pieces. Ensure that all critical business details, from your opening hours to your contact information, are present and updated.
Employ detailed and keyword-rich descriptions to give users a comprehensive understanding of your business and to help Google better understand your company for more accurate search result placements.
Engagement
Active engagement is the power source of a successful GBP. Regularly update your profile with fresh content and actively collect and respond to reviews. Let your patrons know that their voices are heard, and you're responsive to their feedback.
Verification and upkeep
Shopfronts might need a fresh lick of paint now and then; your GBP needs its kind of maintenance as well.
Complete the business verification process,
Regularly monitor user-generated changes,
And promptly address access requests.
Remember, an accurately maintained profile is a credible profile!
Having a Google Business Profile listing: the bottom line
GBP is more than just a trend; it's an indispensable tool for businesses striving to dominate local search results.
Optimizing and maintaining your GBP listing can enhance your visibility, foster better customer engagement, and provide valuable insights into customer behaviors.
Key Takeaways:
Google Business Profile offers a free platform to enhance visibility.
GBP's features facilitate real-time customer communication.
Regular maintenance of your GBP listing ensures accuracy and credibility.
Google My Business (GMB) can significantly impact local SEO rankings.
In conclusion, investing in Google Business Profile is like investing in your business's future—it's worthwhile.