Let me google that for you: Google is your friend, use it!
When you're wandering around the forums, you'll always come across people who ask some questions that could be easily answered by doing a quick Google search. In this case, you can answer with "LMGTFY", which is short for "Let Me Google That For You".
This response, usually given in a sarcastic tone, tells the person you are talking to that they should be able to find the answer on their own by using a search engine.
Are you constantly asked for help with internet searches? Have to explain how to do a Google search? Then the slightly sarcastic LMGTFY site is exactly what you need!
What is LMGTFY?
LetMeGoogleThatForYou is a sarcastic website that mimics Google. In fact, it provides the results of the Google search, but with an additional message.
"Didn't find what you were looking for? Let me google it for you!".
In other words, the site suggests that the person who asked the question could have easily found the answer on their own if they had used a search engine.
Interested? Want to know how this little wonder works? Then let's see it right now.
How to use LMGTFY ?
Using the LMGTFY search engine is extremely simple. You just have to:
Go to this website.
Once the page is loaded, enter the keyword or the expression you wish to search in the field "Enter your question here" and press the button "Search".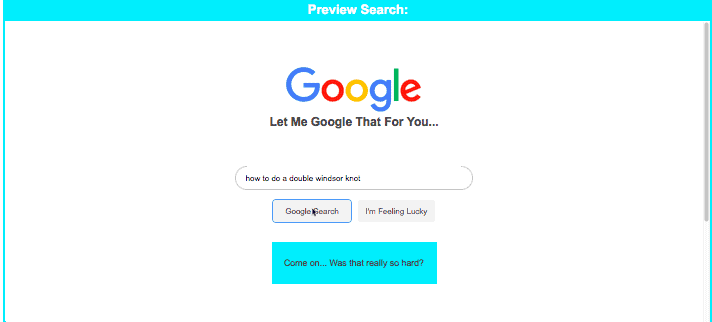 Once you click on this button, the site will automatically open a new tab containing the Google search results related to your question.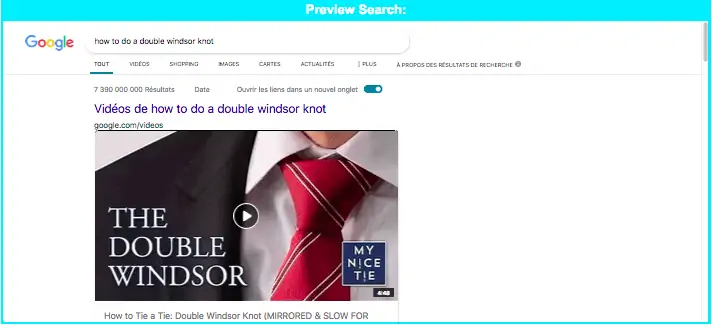 The site will also provide you with a link that you can share with the person who originally asked you the question.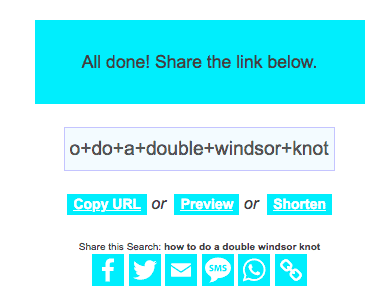 Why use the LMGTFY service ?
You probably understood it, this online service is a good way to help people who are not familiar with the use of search engines.
But it is also and above all a way to kindly indicate to someone that the answers to his questions can easily be found with a simple Google search.
LetMeGoogleThatForYou reminds the user that they can search for information themselves.
So, next time someone comes to you for help, remember that Google is your friend!
Let's summarize:
Let me Google That for You is a sarcastic free service
This website is designed to teach a person who asks a question how to use Google to answer it.