5 Lead Generation Tools You Must Know
Are you trying to find the best lead generation tools that will skyrocket your sales? No matter the size of your business or the niche you're in, you have to find lead generation softwares that boost your sales regularly.
Lead generation is a significant part of digital marketing. If you want to generate more leads, your marketing strategies must make a shift. It might not be easy to increase your leads but trying out different lead generation tools might bring a significant change.
How do You Scale Up Your Business?
Adopting a lead generation platform is necessary for your business to grow. More prospects, more customers.
Nowadays, having a reliable lead generation software is essential for marketers. There are numerous lead generation tools out there and it can be hard to know the exact tools to use to help you boost your product sales.
Definition Of Lead Generation Tool
Lead generation tools are Software's used by business owners to capture their audience interests and contact details in an automated process. With lead generation tools, users have plenty time to concentrate on the product delivery and strategies without having to find customers manually.
In this article, we will look at the lead generation tools you should use to optimize your approach for lead generation. Before we go deeper into this post, you ought to know that lead marketing tools come in different forms.
These are:
Email marketing
Outbound lead generation
Search marketing
Conversational
On-page lead generation
Email lockup
What To Consider When Choosing A Lead Generation software
Since there are different forms of lead generating tools, there are factors that you can consider before you can decide on what tool fits your needs. These are:
User- Friendly
A good lead generation tool should be easy to use without hiring an IT specialist. The software should be easy to set up and use.
Features
You should ensure that you get a tool that has all the valuable features you need. Don't go for a tool that is pretty yet it doesn't have the features that will help you.
Connectivity
A good lead generation software will connect with other tools swiftly helping you to boost your sales and all your marketing operations.
Pricing
Before getting any tool, you obviously want to know about pricing. Many businesses are trying to boost their business by ensuring that they use cost efficient methods. But take care: the best offer is not sometimes the cheaper one.
Lead Generation Tools You Must Know
In this post, we have picked some of the best lead generation tools. With this comprehensive list, you can easily pick the tools that will help you streamline your business.
Also read : How to Use AI to Generate Leads

OptinMonster
If you want to expand your email list, this email marketing tool can give you exactly what you want. OptinMonster is one of the best lead generation tools because it's user friendly especially for those who use WordPress. This tool can be used for startups as well as big businesses, blogs, agencies and also e-commerce businesses. OptinMonster has so many features which can help you generate more leads for your business.
With OptinMonster, you can:
Create and swiftly run campaigns
Increase your website conversions
Build forms
Another thing that makes this lead generation tool a beast is that you can easily show your offer to the people you're targeting.
This lead generation platform can be used with other applications and can also be used on other types of websites. You can easily use it with Aweber and other big email marketing tools.
OptinMonster has a technology that ensures that your site visitors attention is captured before they press the exit button. This trigger has been tested and proven to be highly effective. That's not all, you can share your leads with your co-marketing team hassle free.
OptinMonster Pricing
With all the features of this tool one might think that it's expensive. OptinMonster is extremely affordable. With just $9 you can get the basic plan.

LinkedIn Navigator
This is one lead generation tool that you definetely need in your business. LinkedIn is a beast when it comes to business networking. LinkedIn offers numerous opportunities and if you have a solid sales plan you can use LinkedIn sales Navigator as a basic lead generation tool. With the huge to information from different companies in the database, you can use LinkedIn sales navigator to get information about your prospect leads. What is interesting here compared to other social network is the profiles are mainly real people. Real people for real prospect and real future customers.
With this lead generation tool, you can get lead recommendations and get access to advanced tools which will enhance you to get more information. Build your lead list with your sales team easily and conduct sales outreach by simply adding the lead list to the CRM list.
The only hitch we realized with LinkedIn sales navigator is that you can't integrate this tool with many platforms. There are just a few platforms that can work with this lead generation tool like HubSpot.
Pricing varies. If you want to use this lead generation tool you can have a negotiation with the sales team to get a personalized quote.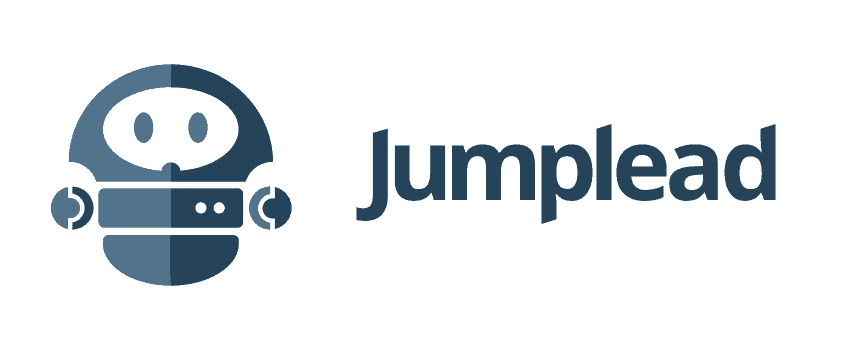 Jumplead
If you need lead generation and nurturing software to help you throughout management processes, Jumplead is your go-to tool. It is pretty much a complete package since it covers the three significant aspects of lead generation.
Here are some key highlights:
Users can insert complex lead gen forms anywhere on your website.
One can build landing pages in Jumplead directly.
Overlays to catch user interest triggered by exit wishes (a pop-up window is shown whenever someone leaves your website)
Live chat window for customized messages (also useful for nurturing returning visitors)
You will have to motivate people to become regular paying clients as soon as you start generating leads. With this tool, you can easily submit e-mail campaigns and develop targeted e-mail marketing campaigns by listing and segmenting your leads.
Moreover, you can send customized e-mails to follow-up on your leads when you continue to engage them.
In brief, after you have generated leads and started nurturing them with e-mail marketing promotions and triggered e-mail, you need to keep an eye on your actions so you can know the full background at any moment. For example, visits to your website and any prompted automation they might have received. Jumplead will offer you such a lead management process.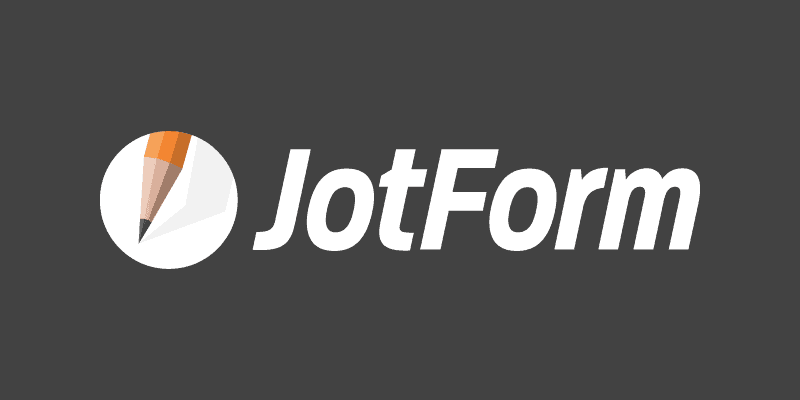 JotForm
JotForm is a straightforward, easily customizable lead generation tool that allows you to create survey forms even without any knowledge of programming. Available forms can be customized to highlight information such as user location.
In essence, it is an online form builder that has many uses other than lead generation. This form is not just there to collect data. You may create registration documents, application forms, collect order payments, and more, for instance.
The best thing about JotForm is that you have a range of form templates and form themes, approximately 10,000. It can come in handy for various fields since you can find templates by niche (e.g. e-commerce, education, advertising, marketing, and thousands of other forms).
Then you can use one of the themes from their Theme Store once you have created your Form to make it look amazing. There are various choices in hundreds of categories, and best of all, several themes are free (but there are those that you will have to pay for).

Leadpages
Excellent landing pages will attract more people to your website and will also determine if your visitors convert. Leadpages enable the creation and testing of completely configured landing pages for offers of any maturity stage.
Most of these tools can only solve one aspect of lead generation (e.g., pop-ups, lead generation forms, landing pages, etc.)
Leadpages focus only on landing pages, but there are also some added features. You don't have to be a designer or coder because you got covered.
Over 150 different templates are available to help you get started, which you can easily tailor yourself to your tastes. All models are free and mobile-friendly, and for whatever Form of campaign you choose, you can find one (or more, actually). It includes is a crucial lead capture campaign, a promotional campaign, webinar creation, and several others.
You can also access additional functionalities, such as in built-in payments, pop-up windows, and the alert bars (can capture visitor's addresses) on your landing pages.
Additional Tips
Facebook
Apart from the lead generation tools mentioned above, you can use social media to increase your leads. If your goal is beyond product awareness then social media is what you need. There are several platforms that you can use under social media to help you boost your leads. Facebook is an incredible platform that has billions of users and it can allow you to collect leads and contacts on the platform.
The surest way to increase your leads on Facebook is by ensuring that you create valuable and compelling content. Content is King and everyone out there is trying to create something to gain more attention. Remember, you're not looking for attention but leads. It's real people who will see your content.
Ensure that the content copy is great and graphics should look sharp too. You have to be extremely creative.
Facebook gathered anonymised data that allow a very powerful audience targeting. Try several different audiences, ads and campaigns type. One could not success but the other could. Don't stop if the first one failed. Lead generation is a long distance race.
Create A Blog
No matter your niche, you have to create awareness on your product or services. You have to educate your visitors and support them using the content you put up on your blog.
Build your credibility online by creating valuable content on your blog and share it on social media platforms too.
Don't think it's too late. The best day to start is today.
From prospect to customer
Lead generation is not the end of your actions. Any software would replace talented sales people and human relationship.
You now have plenty of real potential customers you can nurture by emails, phone calls or appointments. Any company which want to succeed nowadays need to have a perfect funnel. Each step is important as you can lose the attention of your hard-won prospects. That's why your company have to work with a CRM (customer relationship management) to follow easily each leads. Some tools integrate cleverly the pipe sales and the management of the lists of emails.
The list of CRM tools is long. You will have to try some, to understand what features you need more and which process you like.
Conclusion
It would be best if you were always ambitious to try different great approaches and strategies to generate more leads – and mainly to create better quality leads. It is not sufficient to include a formula or two on your website; instead, you can use different lead generation tools all the time. Additionally, check various forms, pop-ups, and landing pages to see how they can affect the performance.
To finish, there is always free tools and they can be great. But, please, if the tool you need is not free, pay the right price which will save time, will give data, prospects and with which you could grow your company.