7 SEO secrets to optimize your Google Business Profile listing
Are you struggling to appear on the first page of Google search results? You are not alone.
Every business is vying for that coveted spot, and it's a battle out there. But there's a secret weapon that many businesses overlook – Google Business Profile (GBP).
Your Google Business Profile listing is like your business card on the internet. If optimized correctly, it can be a powerful tool to boost your local ranking and get you noticed by potential customers.
But how exactly do you optimize your GBP listing? In this article, Debugbar will reveal 7 SEO secrets that will help you optimize your Google Business Profile listing to its full potential.
You're in a rush? Here are the essential points to know to optimize your Google Business Profile listing:
Claim and complete your business profile: The first and foremost step is to create a Google account (if it's not already done), then to claim your Google Business Profile and complete it with accurate and up-to-date information about your business (website, location, service provided…).
Be precise with your contact information & opening hours: Ensure that your contact information is consistent across all platforms and provide multiple ways for customers to contact you.
Align your business with the right category & attributes: Selecting the most appropriate category for your business is crucial for its visibility in search results.
Optimize your business description: Make it comprehensive, informative, and keyword-rich, but without any html code or links.
Add photos and videos: Regularly update your profile with high-quality photos and videos that give a sense of what it's like to do business with you.
Actively manage reviews and Questions & Answers (Q&A): Collect as many reviews as possible, respond to all reviews (wether it's a good or bad review), and stay attentive to the Q&A section.
Regularly publish Google Posts: Utilize the Google post feature effectively to keep your profile engaging and updated with your business offerings.
So let's go and unlock the doors to increased visibility, customer engagement, and ultimately, more business.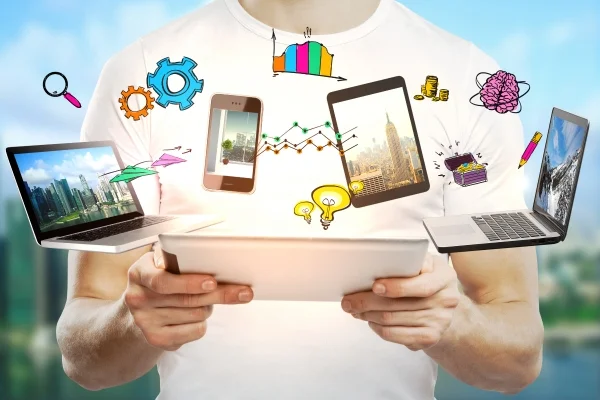 Quick reminder: What is Google Business Profile?
Before we dive into the SEO secrets, it's important to understand what exactly Google Business Profile is.
Google Business Profile (also known as GBP, formerly Google my Business) is a free marketing feature offered by Google that lets you promote your business through Search and Maps.
To put it simply, it's like an online directory where businesses can provide up-to-date information about:
Their services,
Operations,
Location,
And contact details.
When someone searches for your business or your type of business on Google, your Business Profile shows up on the right-hand side of the search results page (in the left bar for Google Maps), giving the visitor instant access to your business information.
As you can see, it's a pretty interesting marketing tool for your local SEO. But to get 100% out of it, it's important to optimize it.
Why is it important to have an optimized GBP?
Having an optimized Google Business Profile is really important because it offers:
An enhanced visibility: An optimized GBP boosts your local SEO. This means that when someone searches for your business or the services you offer, there's a higher chance that your business profile will show up in the search results.
An improved customer confidence & engagement: Google Business Profile provides multiple ways for customers to interact, like messaging, reviews, Questions & Answers, etc. A well-maintained GBP instills trust in potential customers. It shows that your business is active and responsive. The more engaging your profile is, the better your chances of converting a visitor into a customer.
Free advertisement: A comprehensive GBP is like a free advertisement for your business. It allows you to showcase what you offer and why you're the best choice.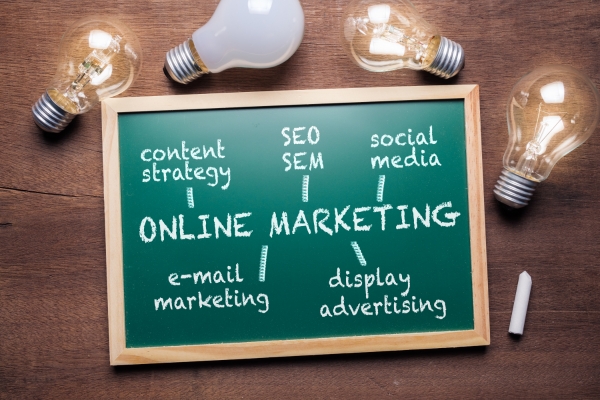 Quite interesting, isn't it? So, let's see how to optimize your GBP listing to get the most out of it!
How to optimize your Google Business Profile? Our 7 pro tips
Ready to give your Google Business Profile a glow-up? So here are our 7 pro tips on how to do that.
Tip #1: Claim and complete your Business Profile
To kick things off, the first thing you need to do is claim and complete your Google Business Profile. But what does that mean?
Claim your Business Profile: You need to let Google know that you are the rightful owner of your business. This is done by creating an account at google.com/business using your professional Gmail account. If there's already a profile for your business, you can claim ownership of it.
Want to know exactly how to create a Google Business Profile? Then take a look at this article! Once you've created your listing, your store location should appear on Google Maps.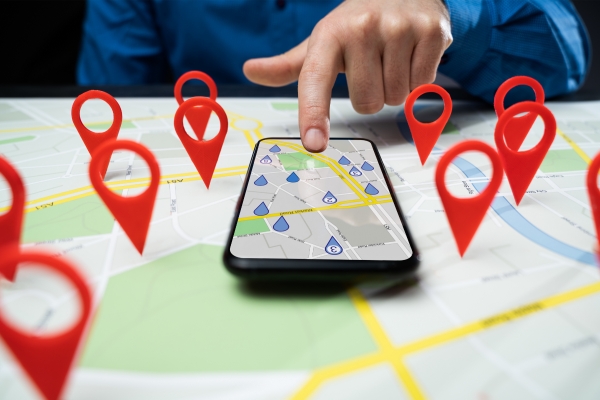 Complete your Business Profile: Once you've claimed your Business Profile, it's time to complete it.
Start with the basics like:
Business name,
Address,
Phone number,
Website,
And operating hours.
Ensure that this information is consistent across all platforms where your business is listed to maintain credibility with Google's algorithm.
Provide comprehensive information: After the basic details, move on to sections that require more thought but contribute significantly towards a complete profile:
Business category & attributes,
Products & services,
And Q&A.
A completed profile improves local search ranking and customer engagement.
By ensuring a complete profile, you are essentially maximizing your visibility online and inspiring trust among potential customers. An incomplete or inaccurate profile might even turn them away, but a well-managed one can turn searches into sales!
There's one point you really need to pay attention to: contact information.
Tip #2: Be precise with your contact information
While this seems like a no-brainer, you'd be surprised at how many businesses get this wrong.
So it's important to ensure that:
All your contact details are consistent across all platforms. Inconsistencies can confuse potential customers and negatively impact your SEO ranking.
You give your customers several ways to contact you. This could be a phone number, email address, or even a direct messaging feature if your business supports it. The easier it is for customers to reach you, the better it is for your bottom line.
You clearly indicate your opening hours: working days and public holidays.
Tip #3: Align your business with the right categories & attributes
When setting up your GBP, selecting the most appropriate category for your business is crucial for the visibility of your business.
Indeed, it ensures that your business shows up in relevant search results. This directs potential customers who are looking for your specific products or services to your Business Profile.
So, how do you choose the right category? Here's what you need to do:
Choose a primary category: This should be the one that best describes your core business. Be as specific as possible when selecting the category. For example, if you run an Italian restaurant, don't just select 'restaurant' as your category. Go for 'Italian restaurant' instead. This gives Google more information about your business and helps it show your profile for more relevant searches.
Choose Secondary Categories: These allow you to include sub-categories in order to highlight other services that your business offers.
For instance, If your Italian restaurant also offers takeaway and delivery services, make sure to include these as secondary categories. It's not about having a long list of categories, but rather about accurately representing your business offerings.
By choosing the right category, you're effectively telling Google where to place you in its vast ecosystem of businesses.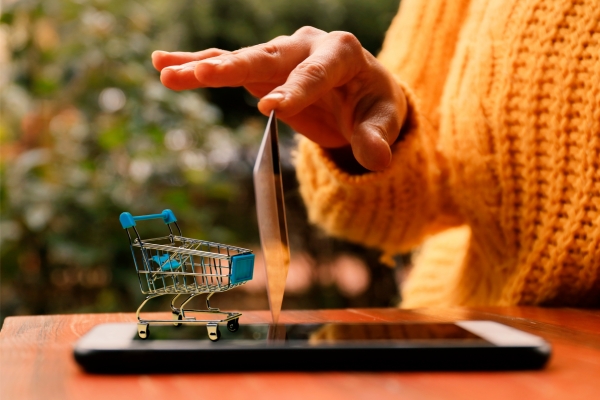 Tip #4: Fill up your Business description carefully
Often overlooked, the description is one of the most important elements on a GBP listing. That's why it's essential to make it as accurate as possible. To do so, you must:
Make it comprehensive: Your business description is essentially a mini 'About Us' section. It should tell visitors:

What your business is,
What you offer,
And any unique characteristics that set you apart.

Incorporate relevant keywords, but in a natural, human-readable way. Remember, you're writing for people first, not search engines. This increases your chances of showing up in searches related to your business.
Stay within limit: Google allows up to 750 characters in your business description. Use this space wisely to introduce your business effectively.
Not integrate HTML code or links: your description must stay fully textual.
A well-crafted business description not only provides valuable information about your business but also adds credibility and promotes trust. So put on your best face and come up with a description that highlights your business and hits the nail on the head.
Tip #5: Add photos and videos
Great visuals can grasp attention like nothing else. By adding high-quality photos and videos to your GBP, you can greatly increase the appeal of your listing.
Think of it as a virtual tour: Through your photos and videos, potential customers should be able to get a feel for what it's like to do business with you.
Refresh your media regularly: Keep your visuals updated and regularly add new product images, behind-the-scenes shots, photos of your team, and anything else that might give potential customers a better sense of who you are and what you do.
Follow Google's guidelines: Google has specific requirements for photos and videos uploaded to GBP. Failing to meet these guidelines could result in your media being removed or not appearing at all.
By availing the power of visuals, you will not only charm the viewers but also make them stay longer on your profile. And the longer they stay, the more likely they are to convert!
Tip #6: Actively manage reviews and Questions & Answers
In the world of online business, reviews and Q&A are king. They not only influence buyer decisions but also impact your Google rankings. So, what's the strategy here?
Collect as many reviews as possible: The more reviews you have, the more trustworthy your business seems. Request satisfied customers to leave a review if they haven't already.
Respond to all reviews—(wether it's a good or bad review): Acknowledging and addressing customers feedback goes a long way in enhancing customers satisfaction and loyalty.
Stay attentive to the Q&A section: This is often a potential customer's first point of contact. Make sure to promptly answer queries and maintain an active engagement.
Diligently managing reviews and Q&A, will help you to establish a positive online reputation, thereby attracting more customers.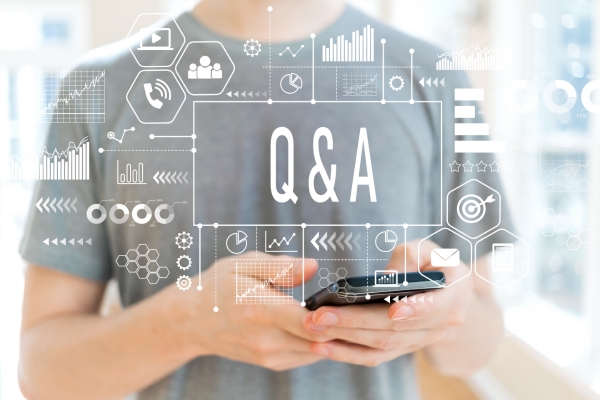 Tip #7: Regularly publish Google posts.
Another awesome feature of GBP is Google posts. These are almost like mini-ads that appear on your GBP listing.
Stay regular with Google posts: They present excellent opportunities for businesses to showcase their offerings and attract attention. Regular updates keep your GBP fresh and engaging.
Leverage all types of posts: GBP offers various types of posts—updates, events, offers, etc. Use them to highlight special promotions, share new products or services, or simply engage with your audience in a meaningful way.
Create eye-catching content: Whether it's a seasonal sale or new product launch, make your post visually rich and compelling enough to motivate viewers to take action.
Google posts have the power to significantly boost customer engagement and conversion. Make sure to utilize this feature effectively to make your profile more lively and attractive.
What does an optimized Google Business Profile listing looks like?
A well-optimized Google Business Profile listing sets your business apart from the competition. But what does it look like? Here's an example that will help you to figure it perfectly:

To sum up, here are the key elements of optimized Google Business Profile listings:
Complete information: A fully completed profile, including your business name, address, contact details, operating hours, and services.
Aligns with the right category and attributes.
Catchy description: An engaging and keyword-optimized description providing valuable insights into your business.
Updated photos: Regularly updated high-quality photos and videos showcasing your unique offerings.
Efficient use of Google Posts: Regular Google Posts announcing updates, offers, or special events.
Active engagement: Prompt responses to customer queries in the Q&A section and reviews.
Essentially, an optimized GBP is something that effectively communicates your business story, keeps the audience engaged, and offers them an easy way to discover and interact with your business.
In short, by following these tips you can make sure your GBP listing stands as a strong contender in the realm of search results.
Optimizing your GBP listing: the essentials
Let's wrap up with a quick summary of all the vital points we discussed about optimizing your Google Business Profile:
Claim your business profile: This is the first and fundamental step.
Provide complete and accurate information: Fill every section of your profile meticulously and keep it updated.
Select the right business category: This impacts your visibility in search results.
Optimize your business description: Make it informative and keyword-rich.
Add quality photos and videos: They grab attention and enhance engagement.
Respond to reviews: Show that you care about customer feedback.
Make the most of Google Posts: Keep customers informed about your business updates.
Maintain active presence in Q&A section: Provide prompt and helpful responses.
Remember that optimizing a Google Business Profile is an ongoing task. While this might seem like a lot, taking these steps will significantly improve your local SEO ranking, enrich online visibility, increase customer engagement, and ultimately drive more business. Stay resilient, stay on top of updates from Google, and keep optimizing!