How to add my business on Google Maps?
Every day, millions scour Google Maps, hunting for their next destination. But did you realize your business might just be the hidden gem they're seeking? Yes, yours!
Whether you run a quaint corner café, a unique fashion store, or a local service business, making your mark on the map isn't just an option; it's a digital-age necessity.
Think of all the missed opportunities every time someone glides past your location simply because they couldn't spot you on the map.
Wondering how to shine your business in the spotlight of Google Maps? Buckle up, Debugbar will explain all you need to know to add your business on Google Maps!
Why is it crucial to showcase your business on Google Maps?
In an increasingly digital world, Google Maps is not just your guide to the unknown city or that new dinner place, but it's also an invaluable marketing tool for businesses.
But why so? Let's dive right in:
Visibility and reach: Google Maps, being a widely used local search tool, brings you right into the picture when potential customers are in discovery mode.
Local SEO: Ensuring a spot on Google Maps elevates your local search engine optimization (SEO) efforts for free. High-rated businesses often make their way up in local search results, multiplying your organic traffic.
Inspire trust: A business listed and verified on Google Maps can inspire confidence among potential customers with its transparent details like reviews, ratings, business hours, etc.
Increase foot traffic: For physical stores, Google Maps could be your newest source of foot traffic since customers can find it easily along with estimated travel time.
Customer reviews and feedback: Happy customer reviews on Google Maps act as powerful social proof, nudging potential customers your way. Plus, you get a direct line for interacting with your customers.
So, as you can see, as a business owner, having your business appear on Google Maps is essential. However, there are some rules to follow…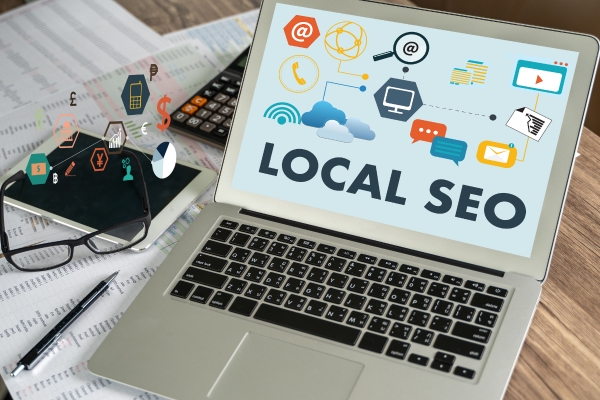 The ground rules to add your business on Google Maps
The first step to carve your digital footprint on Google Maps is understanding who can be a part of it. Google's algorithms are nothing if not fair and, as such, have set guidelines to ensure only the right businesses get mapped. Let's dive deep into these guidelines.
Specific eligibility
Not all businesses are eligible to be listed on Google Maps. Your business must:
Have a stationary physical location that customers can visit. This rules out businesses that exist solely online.
Offer face-to-face interactions with customers. Consequently, rental or sale properties, such as holiday homes, are not eligible. However, rental services can indeed secure a spot.
If your business is of the type that provides goods/services directly at the customer's location (think home delivery services or maintenance service providers), you can be listed as a service-area business. The key here is that you should not have a physical storefront.
Steer Clear of Illegal Activities
Google strongly discourages and will not list businesses involved in promoting or engaging in illegal activities or those sharing explicit content.
Seems like too many rules already? Worry not! The core idea here is simple: authenticity is key. Now let's dive into the simple steps of adding your business to Google Maps.
Your step-by-step guide to add your business on Google Maps
Getting your enterprise on Google Maps is no rocket science. It is, however, a process that requires patience and attention to detail. Here's what you need to do:
Step 1: Determine and create a Google account
Check if you already have an existing Google account (it's free!); if not, head over to www.google.com and click on:
"Sign in" > "Create account".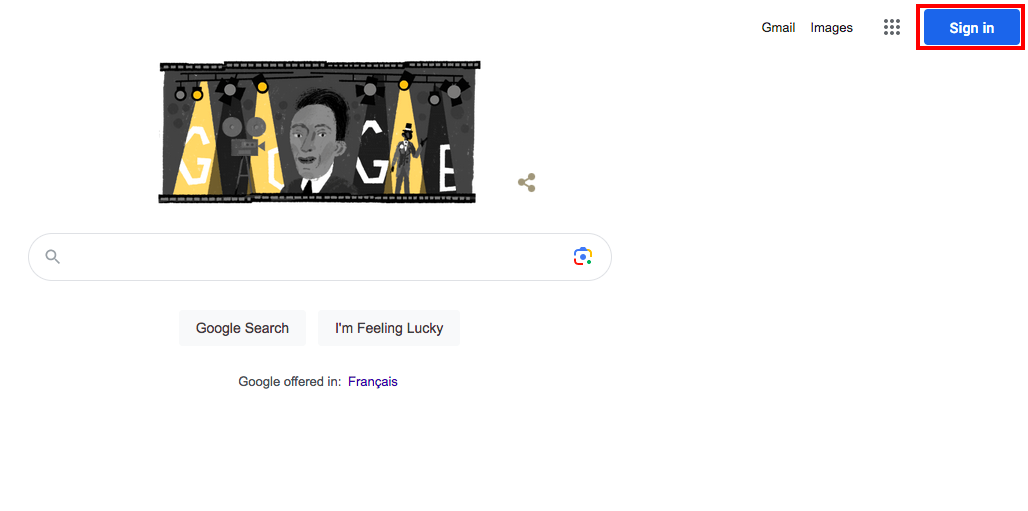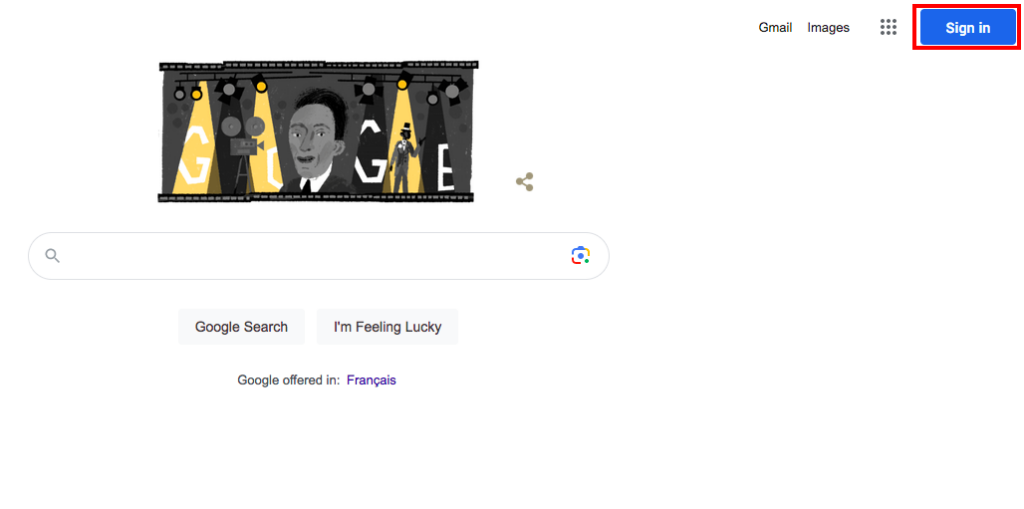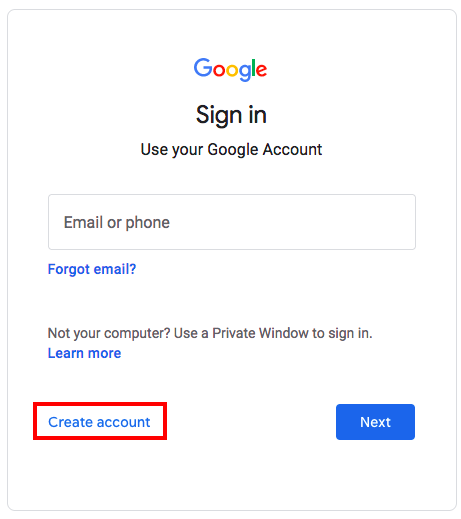 An important point here to note is that any email address can be used to create a Google account.
Ensure the account is associated with your business location for it to be linked to your Google business profile later.
Step 2: Create / Claim your Google Business Profile
The Google Business Profile is the key to create your very own spot in Google's directory. Once created, this profile can be listed on Google Maps, offering a substantial visibility boost.
To do so:
Visit www.google.com/business and click on "Manage now".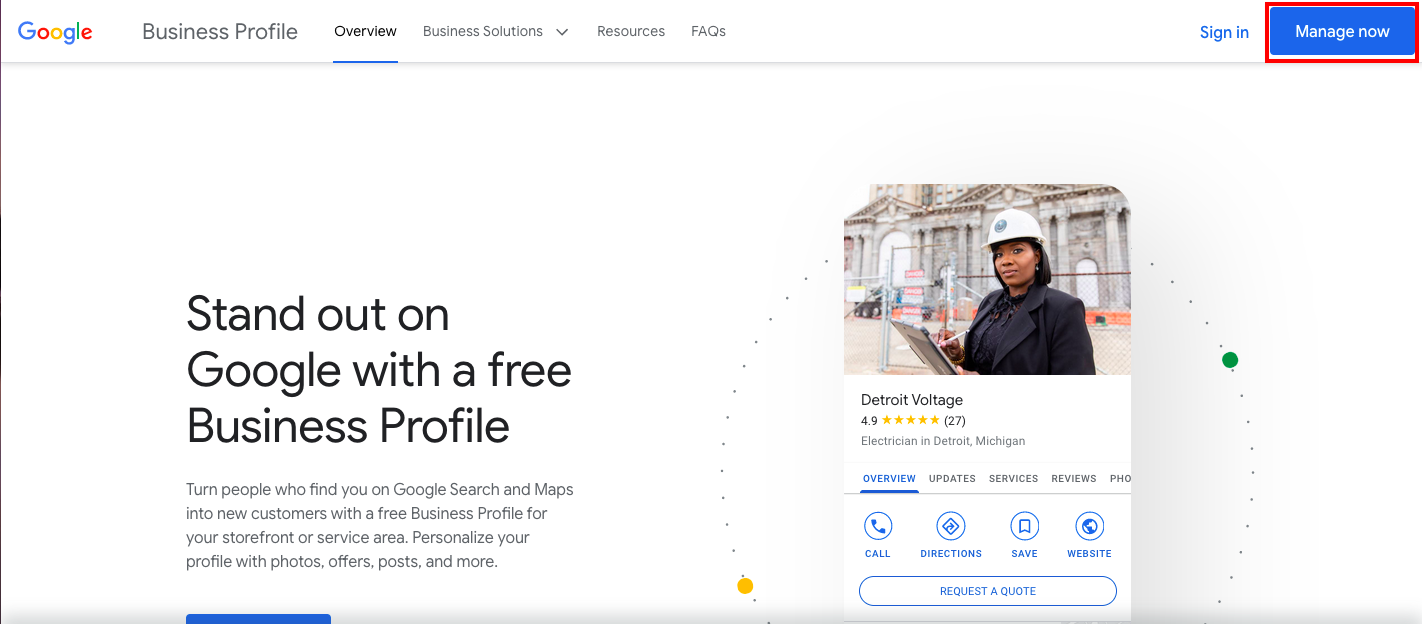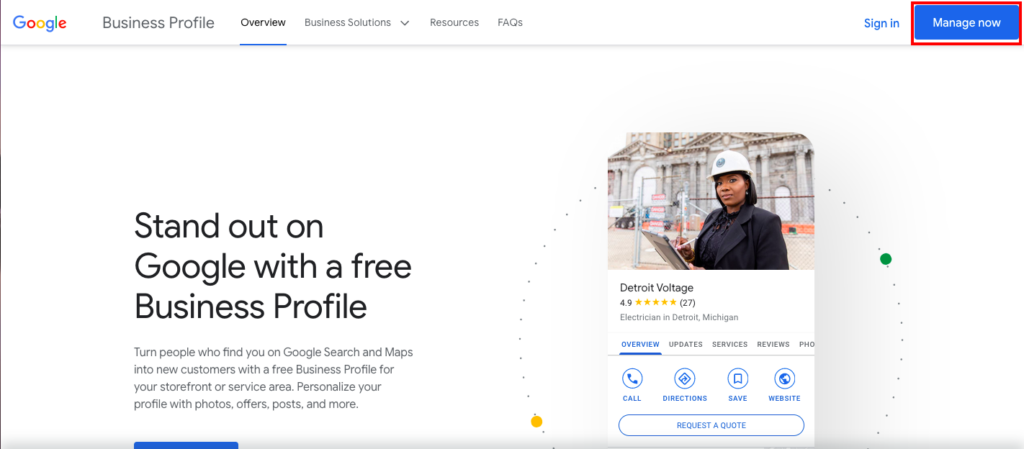 If you're not already signed in, you'll be redirected to the Google sign-in page. Use the Google account associated with your business to sign in.
Type in the exact name of your business into the search bar. If your business profile hasn't been created yet, hit on "Create a business with this name". Alternatively, if your business does exist but hasn't been claimed, you can select it from the search results and recognize it as yours.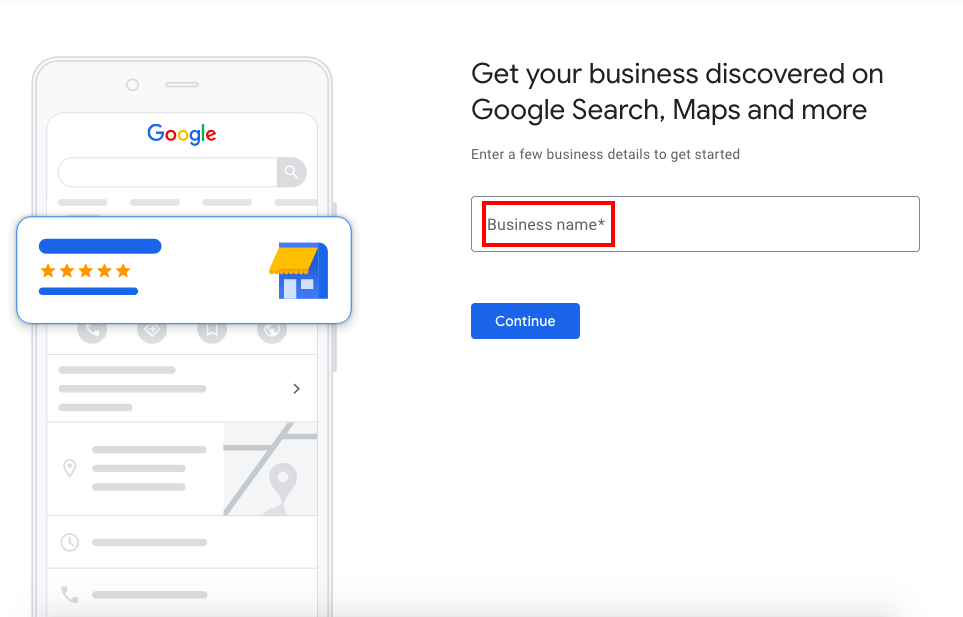 Step 3: Edit your Google Business listing and fill up all the details
Verify business name: In the "Business name" field, make sure your business name is correct and ensure that it aligns with its use on your website and other platforms.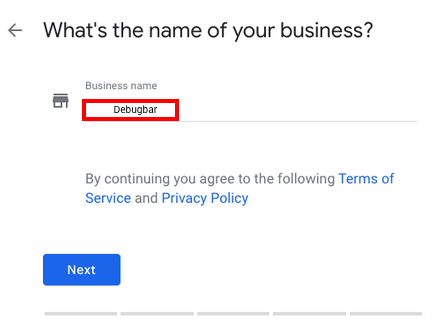 Select Google My Business category: Pick the main category that best represents your business. You can add more specific subcategories at a later stage.
Choose location availability: State whether your business has a physical location that people can visit. If you don't have a physical storefront but serve customers at their locations, specify your service areas instead.
It is important to note that if your business doesn't have a visible address, perhaps because it services customers directly at home (like plumbers, carpenters, and other on-demand service providers), there will not be a pin on the map.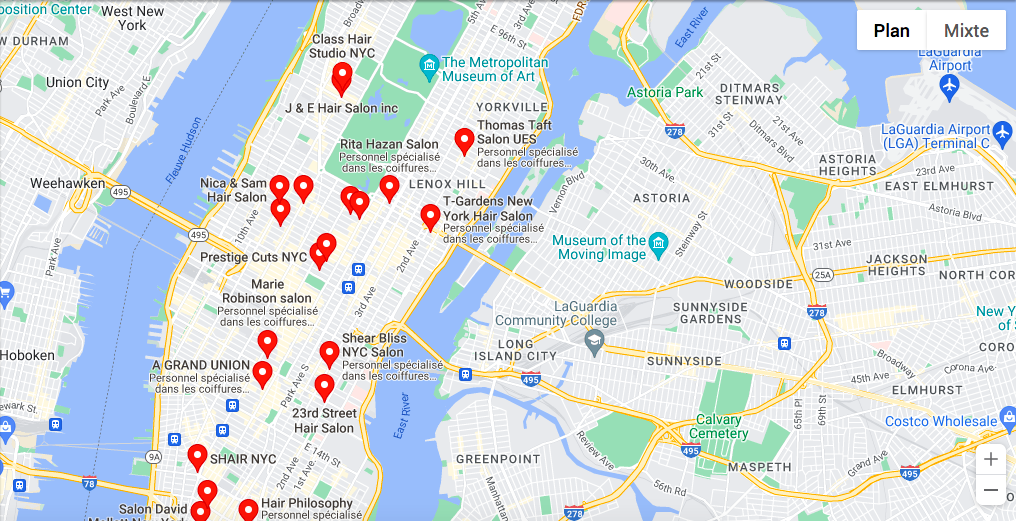 Why no pin, you ask?
Well, the pin is typically associated with a "Directions" button that prompts users to visit the place. Hence, if your business isn't open to customer visits, it will not have a visible address and consequently, no pin because: 
It's against Google's guidelines to prompt a user to visit a place that isn't open to them, even if the business exists.
It can lead to a bad review or even declaration of a permanently closed business by users who were tricked into believing they could visit.
Add business address: Key in your full business address, maintaining accuracy and consistency across all platforms for a reliable online representation. This should include:

Country
Street address
Suburb
City

Add business services: List down all services your business offers. You can use Google's suggestions or add custom services as per your requirements. Indicate if your business offers deliveries or visits to the customer's place. If applicable, clearly specify the service areas you cater to.
Enter phone number and website: Provide your contact phone number and website URL, if you have one. If not, you can select "I don't have a website". You can also come back later to add these details.
Step 4: The verification process
Pick a preferred method to receive a verification code. The options usually include:

Call,
Text,
Email,
or Postcard by mail.
Note that postcards might take more time to arrive compared to the instant digital methods.
After receiving the verification code, log in at https://www.google.com/business/, click on "Manage now", followed by "Verify now". Enter the verification code and hit "Submit".
Step 5: Finishing up your listing
Once you've added all mandatory information, click "Finish" to save and complete the setup process. You're now ready to edit and manage your listing. Congratulations! Your business is now on Google Maps.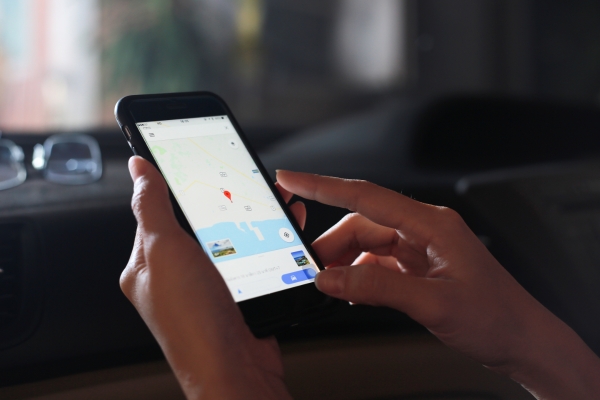 Adding your business on Google Maps: key takeaways
Before we wrap things up, let's revisit some important points to remember when adding your business to Google Maps:
Claim your space: Determine whether your business is already listed on Google Maps and claim it if necessary, or add it if not.
Follow the rules: Google's guidelines are there to ensure the platform remains a reliable source of information for users. Stick to them when creating your listing.
Verification is key: Be ready to verify your business' existence and legitimacy. This will vary from a quick phone call to a postcard sent by mail, so keep an eye out for that code!
Optimize, optimize, optimize: Make sure your business stands out on Google Maps by providing all necessary information, maintaining accurate and updated details, encouraging reviews, adding good quality images of your store/service, and frequently update your account.
And there you have it! By following these steps, you can successfully add your business to Google Maps and take full advantage of this powerful tool. Remember, while being on the map is a great first step, making the most of its features is what truly lets your business shine.