How to Bake SEO into Your Website from the Design and Build Phase
Best practice dictates that SEO should be very much in your mind when designing and building a website. Good SEO will ensure your website is visible by your target audience for the search queries they use to find products and services like yours. To make sure that this happens, you need to ensure SEO is "built-in" into your website from the very beginning – even earlier than the design and build phase.
Paul Morris, managing director from Superb Digital in Bristol shared his top tips on how to incorporate SEO into your website from the design and build phase. By the end of this guide, you should understand how to create an SEO-friendly website that's been built with the end point in mind, generating you lots of sales and enquiries!
Planning for SEO
Before you even begin to think about the design and build of your website, you need to plan for SEO. This means assessing your current SEO landscape and what improvements can be made. Consider where potential customers are searching online, what keywords they might use when searching, and how you can optimise your website accordingly.
A key element of this planning should be competitor research. Review the websites that currently rank well for your target keywords. They're doing something that Google likes, so they're setting the benchmark in terms of content and design quality and E-E-A-T signals. You need to be producing a website at least of similar quality, ideally better.
The more detailed your planning, the better positioned you'll be when making decisions about the website design and build.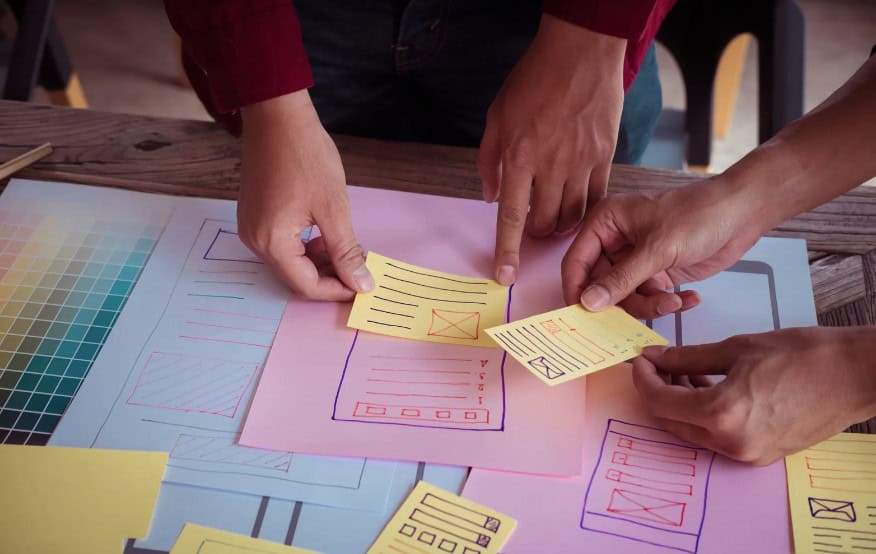 Another thing to consider is how you'll track your website's success. Set up analytics and regular monitoring processes, so you can make informed decisions about changes to your website. The key here is to start the process early and use the data you collect to inform decisions about design and build. The more data you collect, the better your website will be.
Another essential thing to consider is your website structure.
Think about how you can make it easy for search engine crawlers and visitors to find the information they need. This will also help you when it comes to your internal linking structure, which can have a positive effect on your website's ranking. Your website structure should also consider how you'd like your website to be displayed in the search engine results pages (SERPs). The aim is to create a structure that makes it easy for users and search engine crawlers to find the information they need.
Understanding Your Audience
To effectively design and build a website that's SEO-friendly, you need to understand your audience. Knowing your target customers, their interests and needs, and how they search for information is essential. This will help you create a website that is tailored to their needs and interests, as well as one that is optimised for search engine rankings.
Additionally, understanding your audience will help you create content that resonates with them and drives conversions. When creating content, you should think about the problems that keep your potential client up at night and keywords they might use when searching.
The more targeted your content is, the better your chances are of ranking higher in search engine results. Of course, you should also focus on creating valuable and engaging content, which will help to increase your website's visibility in the SERPs. Whilst understanding your audience is essential for good SEO, it should also be the foundation of any website design.
Designing with SEO in Mind
One of the biggest factors when it comes to designing your website is keeping it simple. Simple for visitors to understand what you do, how to navigate the website and perform the actions you want them to take.
A simple, usable website that's easy to navigate is easier for search engines to crawl and process, making it more likely you'll be rewarded with better results.
Make sure that your website is optimised for mobile devices and keep in mind any plugins or extensions that could be beneficial to your website – this could include functionality like contact forms or social media feeds. Don't over do it on the plugins though, each one can add potential vulnerabilities to your website and comes with a technical overhead.
Building an SEO-friendly Website
Once you have designed a website with SEO in mind, it is time to build your SEO-friendly website.
Top of your mind should be the loading time of your website. A slow loading website can impact your rankings and frustrate potential customers who don't have the time or patience to wait. The best way to prevent this is to ensure your website is built using clean, optimised code. Also, optimise your images and videos wherever possible, as large files can take significantly longer to load. It's always a trade-off though between file size and quality.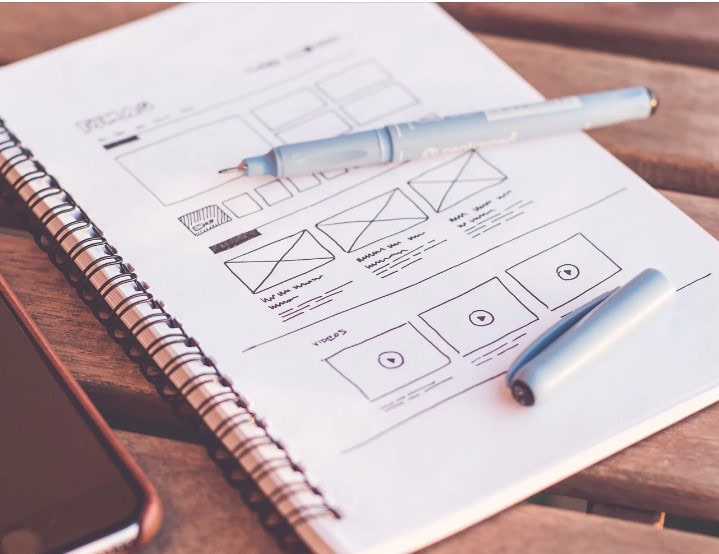 Next you will also need to consider the structure of your website. By developing a user-friendly architecture you'll ensure that it can be crawled to maximum effect and by building it around your target keywords using topic clusters you'll demonstrate your topic expertise to search engines as well as visitors.
Additionally, consider using breadcrumb trails that link to the page you are currently on, as these can be helpful for both search engine crawlers and website visitors. Whilst planning the structure of your site, try to keep page depth (the number of clicks it takes to get from one page to another) as low as possible – this makes it easier for visitors to find the information they're looking for.
Finally, you should make sure that your website contains an XML Sitemap. This is a file that lists all the pages on your website and can be submitted to search engines to help them crawl and index the pages.
Evaluating Your Website
Once your website has been designed and built, evaluating how well it performs is essential as SEO is never a set and forget exercise. Many tools can help – test metrics like page load speed, keyword performance, and core web vitals to get a complete picture of the website's current performance.
Once you understand where further improvements can be made, work on implementing any necessary changes as soon as possible. Regular evaluation will ensure your website ranks high and stays competitive.
Conclusion
Baking SEO into your website from the design and build phase can profoundly affect how well it performs. By investing time in the preparation stae, designing with SEO in mind, building an SEO-friendly website, and evaluating your website regularly, you can be sure that your website is always optimised and ready to compete with other websites in the search engine rankings.