How to do social media marketing
Social media marketing is the process of using social media platforms audience to build trust and engagement. Social networks allow you to build a relationship with customers and target audiences, leading you to create a brand name.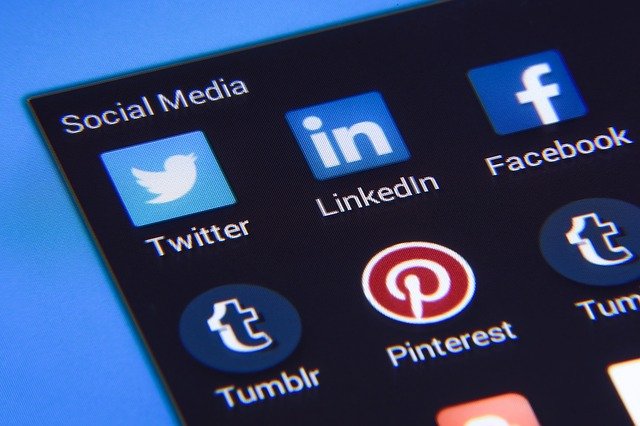 Social media usage is free of cost, and most of the Internet audience use social media, like Instagram for example. It includes publishing incredible substance on your online media profiles, listen to the voices of your supporters, and running web-based media advertisements. Creating quality content and getting traffic is the only result you want from social media marketing.
Basics of Social Media Marketing
Social Media Marketing is an essential part of Digital Marketing and Online Marketing, and it is the most crucial part of every small business or big enterprise.
It isn't easy today to consider business development without social media. First, you need to implement an excellent social media marketing strategy to target audiences and understand all social channels.
Difference between Organic and Paid Marketing
As a businessman, when we plan out social media, we tend to think of it in the same way we would use our personal social accounts. Upload content on any social platform and share it with your audience, and they engage with it as it comes up in their news feed. That is what we refer to as organic social media marketing. Still, organic is only half of the equation.
The other half is paid social media advertising, which will help you reach a new audience and help your business achieve very different objectives.
Social media advertising shows your post to a whole new audience beyond your existing followers. Now you need to ask a question from your mind "Do I want to reach the existing customer or new customers"?
If you want to engage the people who follow you, organic should do the trick.
If you're going to reach a new audience and drive some results, then paid ads are the best way to go.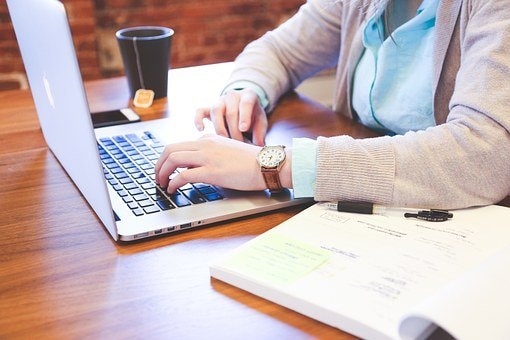 Organic social media marketing
58 to 60% of consumers visit a brand's social media pages before checking out your websites. It will help if you think about your social presence, the way you think about your website. The content you share should reinforce your brand voice and maximize your personality.
Paid social media marketing
Advertising on Social media guarantees that your posted content will get seen by a new audience and allows you to take a more proactive approach to market your business on social platforms.
Paid social networks can target the audience that you think is most likely to take action that could mean people who have visited your website, people who live close to your shop, or people who are likely to have an interest related to your products.
Prospective customers will continue to visit your social networks account to size up your business, and a well-maintained presence will help your customers understand your company better.
Brand Awareness
In digital marketing, it's essential to stand different from others for small business owners, and to do so; you need to increase brand awareness.
The first step is to create content on social networks in podcasts, videos, or blog content. Some people will say tell you to pick YouTube videos, or others will say to pick podcasts. It's not like coping or listing to others; it's like you have to follow your passion.
If you want to increase your brand awareness, videos will be your best friend, but if you are looking to spread website brand awareness, professionals found that lengthy content does better.
Professionals who are doing well on social media performs consistently. So, be consistent if you are looking to serve better on social platforms. Social networks are not only about posting content, but you also need to comment, help others, and join some new groups. Social is a community, it's all about other people, not yourself. Once you start doing this, your account will begin climbing in popularity day by day and month by month.
Social Media marketing strategy for Beginner
You can use all social media sites, but that's not the right way to take advantage of social media. Please choose one or two platforms and spend your all-time to make them better.
If you are in B2B (Business to Business), the chances for social networks like LinkedIn and Twitter are best for you. If you are in B2C (Business to Customer), Facebook, YouTube, and Instagram do an excellent job.
Create content which you like. If you are the one who is good with videos should use YouTube and LinkedIn. Facebook is so competitive these days for video stuff. If you are looking to target the younger generation, Instagram and Snapchat do well. If you are going after a mature audience, social networks like Facebook is a good option.
The next step is to create good profiles on social platforms. No matter if you don't have any following. Once you start creating content after that, only people see your content.
The next step is to build a connection with your followers or subscriber. Start replying to them and solve their problems in comments.
One last guide, make use of Google Analytics to find out who your followers are, their age, and where they live.
Above in this article, we understood all the essential aspects of the social marketing strategy and how to target an audience, but now it's time to implement it.
Social Marketing Goals & Marketing strategy
Some people use the social network to increase brand awareness, and others use them for sales and website traffic. Many social media platforms and websites like Youtube, Snapchat, Facebook, Tiktok, Tumblr, Quora, Instagram, and Reddit. Choose a few of these platforms that are suitable for your audience.
Let's dive into the Five best social media sites or tools to promote content marketing.
How to Use Facebook for content Marketing

Facebook is one of the best social media sites to generate sales, target audience, and increase brand awareness. Many digital marketing agencies may help you increase Facebook followers, but they wouldn't help you get organic traffic.
Facebook has two essential elements that allow them to stand out from any other social channels. They have a user base of over one billion users, and you can reach almost anyone who's in your target market on Facebook.
Research shows that US adults use Facebook for at least 38 to 39 minutes per day, and for context, users spend an average of five seconds reading a blog's written content almost every day.
Organic marketing is free marketing, and who doesn't love free. There are two sides to Facebook, the personal side and the other is Facebook's business side. The majority of people use the personal side to create posts, share content, and talk with friends. The business side is entirely different.
If you are a business owner and ready to get started, the first thing you need to do is set up a Business manager through business.facebook.com and create an account. From there, you can start creating Facebook Business assets like your Facebook page, ad account, catalogs, pixels, and more.
Facebook page is the best way to get organic traffic. It's like your personal website but on the Facebook platform. One more powerful feature launched "Facebook shops," which is the e-commerce of Facebook.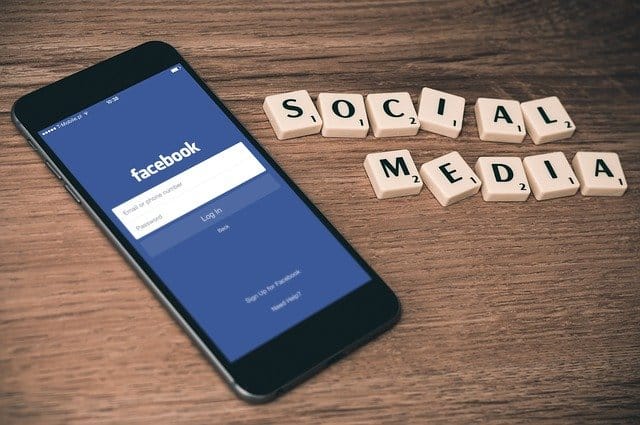 Some tips to get some organic traffic from Facebook
Create valuable content:
Offer good value to your audience and avoid selling. It doesn't matter how your page looks if the content is terrible. Facebook is a place where people genuinely go to connect with other people.
Provide valuable native content:
Content that purely lives on the platform. That is important because Facebook has a complex algorithm that helps determine what content they should show to its users. Facebook posts with links to other places will get far less reach.
Use Video content:
Facebook is focusing more on video engagement, so if you are creating video right now, you're going to boost the algorithm.
How to Use Instagram for Content Marketing
Instagram is one of the most popular social media tools, and I will explain how it would be most beneficial for your company. Instagram has over 26 million active business accounts and over 1 billion active monthly users, which makes it clear that they are not going anywhere soon.
I will not teach you how to get more followers or likes; instead, we will talk about the bigger picture of Instagram. Instagram should be treated as a part of your company or social media strategy, not a standalone method for building your business.
By switching our focus from vanity metrics to something more meaningful, we will see personal enjoyment on Instagram and the actual bottom line of businesses.
Plan your Marketing:
First, you need to decide whether you want to drive traffic to your website or you want to make sales of your products, or you want to build an email list. Every content you create or every caption you write will have these overarching goals in mind.
Optimize your bio:
Whether you are just getting started or looking to take your Instagram account to the next level, optimize your bio by describing everything about your company and yourself. That also explains your worth to someone's time and attention.
Stories & Feed:
You want to make sure that you are creating the best content in your feed and stories. Using the stories to show things in real-time.
HashTags:
It is so important for Instagram marketing, but many people don't use this feature correctly. It would help if you used them all across all of your posts, and this is how people find you and your content. Just keep an eye on your competitor's hashtags and apply them if they fit with your post. Vary your hashtags over time so that you can continue showing up in front of a new audience by using a variety of hashtags.
Please use Micro-Influencer marketing:
Those micro-influencer are niche-specific Businesses or people with a small number of target audiences you are trying to reach.
Timings:
Timings matters a lot on Instagram, a quick google search can help you up-to-date statics of the best timings for posting content depending on your market.
Paid advertising:
If you want to generate more customers, leads, and sales, then you must try the Instagram paid ads.
How to use Youtube Marketing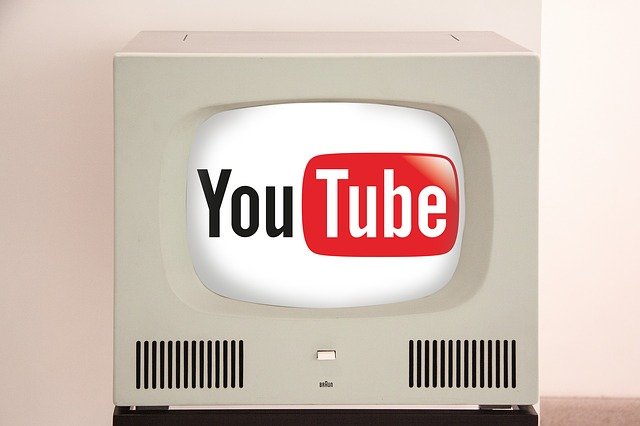 Youtube is one of the most popular brands for video marketing. Post videos on Youtube guide you to build a brand and make a difference in your online social media marketing.
Does it that simple? Don't even think that, In 2020, doing youtube marketing is not that easy. You have to put in all the efforts and times to get successful. Google analytics and data from some famous websites confirm that 2020 is the biggest year for youtube marketing.
There is a content approach and ads approach in youtube marketing. The content approach means creating content on youtube and getting followers, customers, and increase brand awareness organically.
Ads approach means advertising your brand on youtube. Don't go for advertising on youtube if you are new to business instead, begin with your youtube channel and start posting content.
For example: If you want to create a channel on Digital marketing, you have to collect data from your competitors who are working on marketing and start to implement.
Should post videos on time.
Need to be regular on youtube.
Work on keywords related to digital marketing. You can also use tools like Aherfs, Moz, and Semrush for keyword researching.
Use proper SEO and Google Analytics to see your daily progress.
Don't worry if no one follows you. It's just a matter of time, and worthy content will help you to be successful.
How to Use LinkedIn as Marketing tools

LinkedIn is an excellent social media platform not only to find new jobs but to build your customer base and increase sales. LinkedIn is the best social channels for B2B marketers.
You need to treat your profile page as a mini sales page, not just like a resume. The main goal of your LinkedIn profile is to attract and convert your ideal clients. If you have a good profile on LinkedIn, 90% of work has finished.
First, choose a perfect profile picture that should look professional.
Don't use a disturbing background.
Include the right keywords in your LinkedIn headline.
Write an excellent summary of yourself and your business. After complete your profile, your goal is to confirm the appointment and receive leads.
How to Use Twitter for Marketing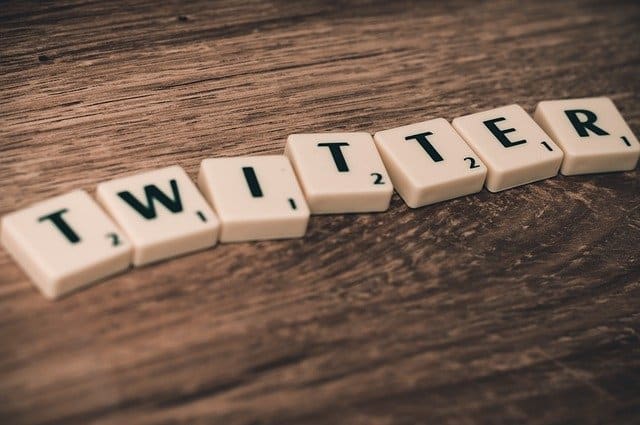 For some Online Businesses, Twitter marketing is still one of the best tools to find new customers for their company. Twitter has 380 million monthly users and an engagement of over 500 million tweets or posts every day. As twitter analytics, 55% of peoples prefer brands that are on Twitter.
Their analytics will help you find out data like users' age, location, and demographics information. Don't use Twitter to post your business and company information. It would be best if you looked at other brands how they use this platform.
Start a conversation: Type your keyword in the search bar and start a discussion with people, which works best for a brand or any larger businesses.
You can answer questions or start provoking them or guide them about your brand. Don't fill up Twitter with carp, which will lead you to nothing. Twitter is the best way to contact influencers.
Find some popular influencers with a small number of following because you won't get a reply if they have a big following. It's a great way to connect with them and build a partnership.
Posting frequency:
Big Businesses try to post anywhere from 10 to 15 times a day. There is a lot of room for content, so if any post doesn't get much interaction, post it repeatedly. This way, you can test out which type of your posts gets more engagement.
Ads on Twitter:
Ads are not useful if you do not work with a good brand or a company. Don't use any ads on Twitter if you are not a brand or known person.
Hashtags:
Twitter is all about hashtags, and if you are not using proper hashtags, no one will see your content. Keep an eye on your competitor posts and hashtags to get some tips.
Now you have an idea about the five best social media sites that can increase your brand awareness. According to the internet, there are 200 plus social media, but you should not use them all. You can change your social media strategy as per your goals. Following this guide step by step will definitely help small businesses.