Unlock New Privacy Features for Google One Subscribers: VPN Service & Dark Web Report Feature
Google has recently announced the rollout of two new privacy features to its subscription service, Google One.
The new features – a VPN service and a dark web report feature – will start rolling out over the next few weeks and will be available to all Google One plans.
What is Google One?
Google One is the company's subscription service, which provides users with access to additional storage, support, and other benefits.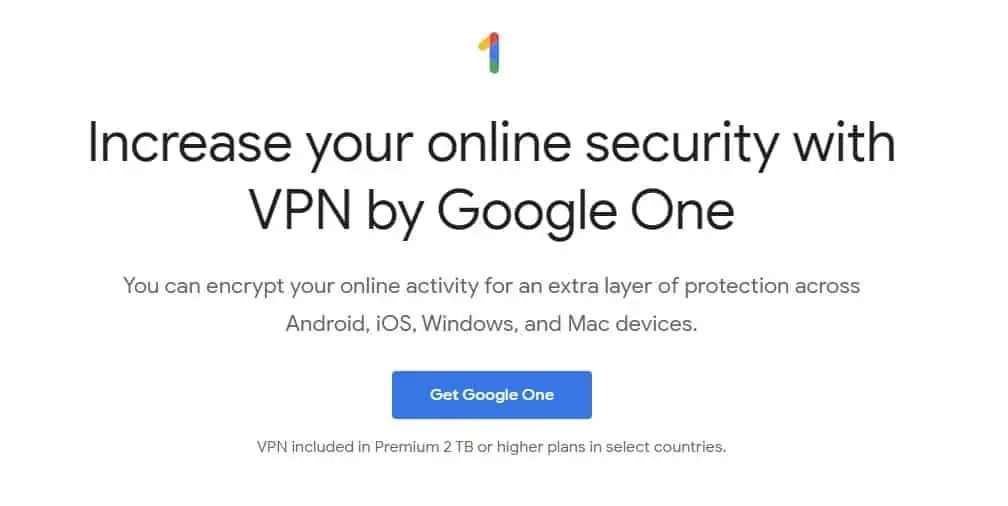 It is available on Android, iOS, Windows, and Mac devices. There are several tiers of plans available, ranging from $1.99/month up to $9.99/month for larger storage capacities and additional features such as family sharing.
What's New with Google One?
The biggest new addition is the availability of the VPN service on all Google One plans going forward.
Previously, it had only been available on higher tiers of the subscription plans; now it will be accessible to all users regardless of their plan.
The VPN service can be shared with up to five other people on the same plan who are using Android, iOS, Windows or Mac devices.
In addition to the VPN service, subscribers in the U.S also have access to a new dark web report feature. This feature scans the dark web for any instances of personal information that may have been revealed through online security breaches or other means and then notifies users if any of their personal info has been compromised.
To use this feature users need to provide and select the information they'd like it to keep an eye on; if anything is found then guidance is provided on how best to protect their data going forward.
What Does This Mean For Users?
For those already subscribed or looking into signing up for a Google One plan this news comes as welcome reassurance that their data remains secure while using services associated with their account.
With access to both a powerful VPN service as well as a dark web report tool they can rest assured that their private data remains private at all times – even when using public Wi-Fi networks or browsing potentially dangerous websites online. No matter what kind of device they're using or where they are in the world.
The VPN service is available in:
Austria,
Australia,
Belgium,
Canada,
Denmark,
Finland,
France,
Germany,
Iceland,
Italy,
Japan,
Mexico,
Netherlands,
Norway,
South-Korea,
Spain,
Sweden,
Switzerland,
Taiwan,
UK,
US.
In Summary
Google has just rolled out two exciting new privacy features for its Google One subscribers: a powerful VPN service and an innovative dark web report tool designed specifically for those living in the United States.
These features provide an extra layer of security when browsing online or sharing personal information – no matter what kind of device you're using or where you are located in the world – so that your data remains safe at all times!