NordVPN: our full review of one of the best VPNs in the world
NordVPN is probably one of the most popular VPNs on the market. Since its inception in 2012, it has established itself as one of the best VPNs in the world thanks to its many features.
Do you want to browse the web discreetly? Want to use a foreign streaming service in France? NordVPN may be the right tool for you.
Debugbar has tested it for you and tells you everything you need to know about it.
A VPN is a virtual private network.
VPNs allow you to hide your IP address by using secure servers.
NordVPN has over 5,000 servers in 60 countries.
You can use it on your smartphone (Android, Apple, etc.) through the app.
Using NordVPN can allow you to access foreign content from Netflix or other streaming platforms in France.
There are other VPNs (ExpressVPN, CyberGhost…).
What is NordVPN exactly?
NordVPN is a Virtual Private Network (VPN) provider. This tool offers you the possibility to browse the internet safely while protecting your online activities from any surveillance.
And you'll see that this VPN can have a lot of uses.
What are the main uses of NordVPN?
More and more Internet users are turning to VPN services. And for good reason this type of tool allows you to:
Surf the Internet in complete privacy,
Use streaming services that are limited in certain regions.
Bypass the censorship of a country.
Surf the Internet in complete privacy
VPNs hide your IP address and encrypt your Internet connection. This allows you to protect your privacy and security online as you browse the web completely anonymously.
Use limited streaming platforms in your area
A VPN such as NordVPN is also very useful for using streaming platforms that are normally restricted to certain countries or regions.
For example: Netflix blocks certain content based on your region. By connecting to a VPN server in another country, you can bypass the geographical restrictions put in place by the platform and thus access content that would otherwise be inaccessible.
Bypassing your country's censorship
Finally, NordVPN can be used to bypass your country's censorship and access content that would normally be blocked.
This can be especially useful in countries where freedom of speech is limited and access to certain information is censored.
Simply put, by using NordVPN, you can browse the web freely and discreetly.
How does NordVPN work?
The way NordVPN works is quite simple.
Basically, the VPN routes your Internet traffic through its own secure servers located around the world.
As a result, when you connect to NordVPN's server, your real IP address is replaced by one of NordVPN's many anonymous IP addresses. This allows you to effectively hide your real identity and location.
Furthermore, NordVPN uses military-grade encryption to protect your data from possible interception or surveillance by third parties.
In practical terms, this means that even if someone were to access your data, they would not be able to read it thanks to the encryption provided by NordVPN.
So, if you've already done a little research, you've probably seen that there are quite a few VPNs out there. So it's normal to wonder why you should choose Nord VPN over any other.
Why choose NordVPN?
To know how NordVPN differs from its competitors, you have to test it. So we tested it for you and we noted 3 points on which NordVPN does better than the others in our opinion.
Security.
Speed.
The features.
NordVPN: An infallible security
Security is definitely one of the strong points of NordVPN. The service uses:
an OpenVPN protocol, IKEv2 and NordLynx, to offer you maximum flexibility and security.
strong encryption to ensure the confidentiality of your data when you are online,
and a no-logging policy that ensures your online activities are not recorded.
NordVPN also offers advanced security options such as Dual VPN and Kill Switch, which protect you from data leakage in case the VPN connection goes down.
Speed preserved despite encryption
Usually, data encryption tends to slow down browsing. Well, NordVPN manages to limit the loss of speed thanks to its many fast and optimized servers.
This means that you will be able to enjoy optimal speed for your different uses, such as streaming and torrenting.
In practical terms, this means that you can enjoy a smooth and uninterrupted browsing experience, even when you are connected to your VPN.
What are the main features of NordVPN?
NordVPN offers a wide range of features for its users. Here are the ones that particularly caught our attention:
Military-grade encryption.
No-log policy.
CyberSec.
Double VPN.
Automatic kill switch.
Dedicated IP addresses.
P2P support.
Easy-to-use apps.
Wide server coverage.
DNS leak protection.
Tunneling Protocol.
Fast download and upload speeds of up to Mbps
Military-grade encryption
NordVPN uses military-grade AES-256 encryption, which is one of the most secure encryption protocols available. This type of encryption scrambles your data so that it's impossible to read if intercepted by a third party.
No-log policy
The owner company of NordVPN does not keep any logs of your activity or personal data. This means that your online activity and data will remain private and secure no matter what.
CyberSec
CyberSec is a feature that blocks malware, phishing attempts, intrusive ads, and other malicious content before it even hits your device. This helps to protect you from potential online threats while browsing the web.
Double VPN
The Double VPN feature encrypts your data twice using two separate servers. This makes it even harder for anyone to track or intercept your data as it gets routed through multiple servers.
Automatic kill switch
The automatic kill switch is a feature that will immediately disconnect you from the internet if your connection to the NordVPN server drops for any reason. This ensures that any sensitive data you have sent over the internet won't be exposed during those times when your connection is interrupted.
Dedicated IP addresses
Dedicated IP addresses are static IP addresses that are assigned to only one user at a time. These can help with bypassing regional restrictions or access services that might require a specific IP address range.
P2P support
The VPN supports peer-to-peer (P2P) file sharing on select servers. This means that users can securely and anonymously download large files without having to worry about their connection being tracked or disrupted by their ISP or other third parties.
Easy-to-use apps
NordVPN offers easy-to-use apps for Windows, MacOS, iOS, Android and Linux devices so users can quickly and securely connect to the internet from anywhere in the world. The app also includes features such as auto connect and split tunneling for added convenience when connecting to the VPN service.
Wide server coverage
With an extensive network of over 5,000 servers spread across 59 countries around the world – NordVPN is one of the largest networks of its kind in the industry. This means you can always find a fast and secure connection no matter where you are in the world.
DNS leak protection
The DNS leak protection helps to ensure that DNS requests are always sent through its secure tunnel rather than directly through your ISP's DNS server – keeping online activity private and anonymous at all times.
Tunneling Protocol
NordLynx, the company who owns NordVPN has developed a tunneling protocol that helps deliver faster speeds than OpenVPN while still offering strong security protocols such as AES-256 encryption and perfect forward secrecy (PFS).
Fast download and upload speeds of up to Mbps
NordVPN offers fast download and upload speeds of up to Mbps – allowing users to quickly stream HD videos, play games online, or browse securely without facing any lag time or buffering issues.
As you can see, NordVPN really offers a lot of advantages. But to be complete in our review we must also mention the few drawbacks of the solution.
What are the limitations of NordVPN?
On the whole, it's hard to complain about NordVPN because it's such a complete tool. But there are 2 points that could be improved.
A bit high prices
One of the weak points of NordVPN is its price. Although the service is very complete, it remains relatively expensive compared to some of the other VPN.
However, you have to keep in mind that quality and reliability come at a price.
A somewhat complex user interface
Some users may find NordVPN's user interface a bit complex to grasp.
While the service is easy to use once you understand how it works, it can take longer than with other providers.
Are you convinced by NordVPN? Then let's see how to install it right away.
How to install NordVPN?
Installing NordVPN on your devices is quite simple, just follow these steps:
First, go to the NordVPN website and create an account by purchasing a subscription.


Once you have created your account, you will need to download the NordVPN software or app to your device. To do this, go to the "Download" section of the NordVPN website and select your operating system (Windows, Mac, Linux, iOS, Android, etc.).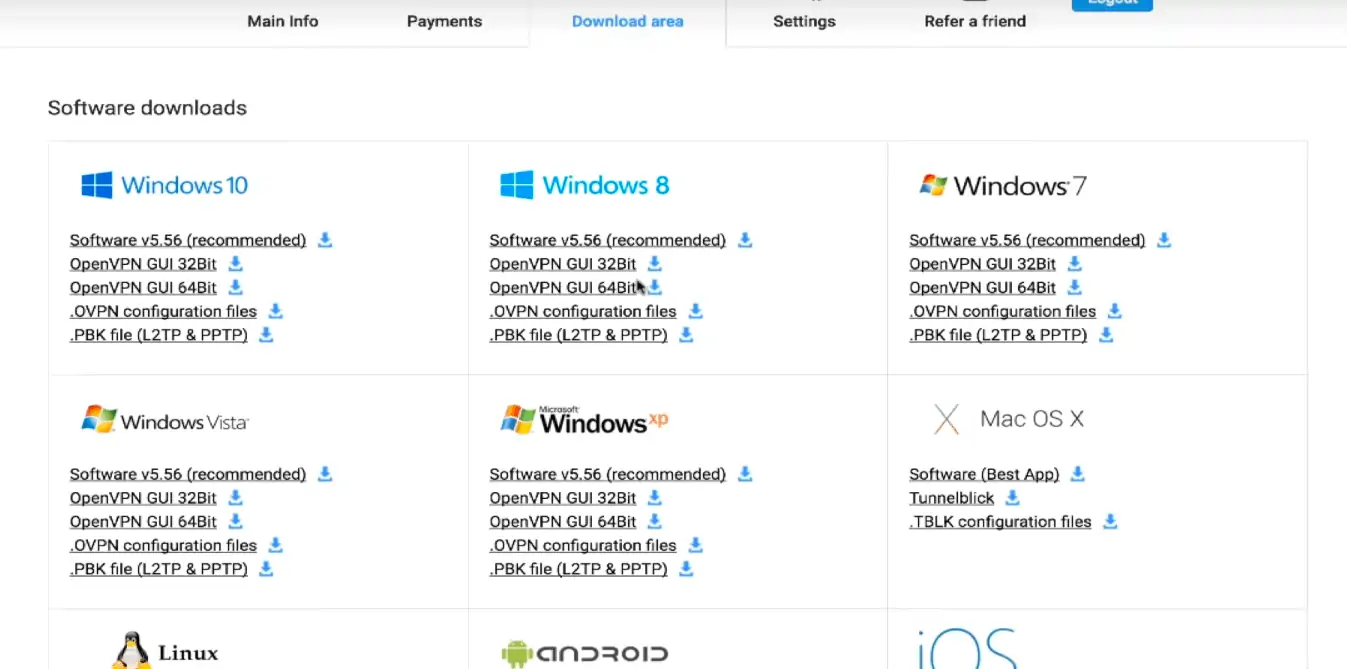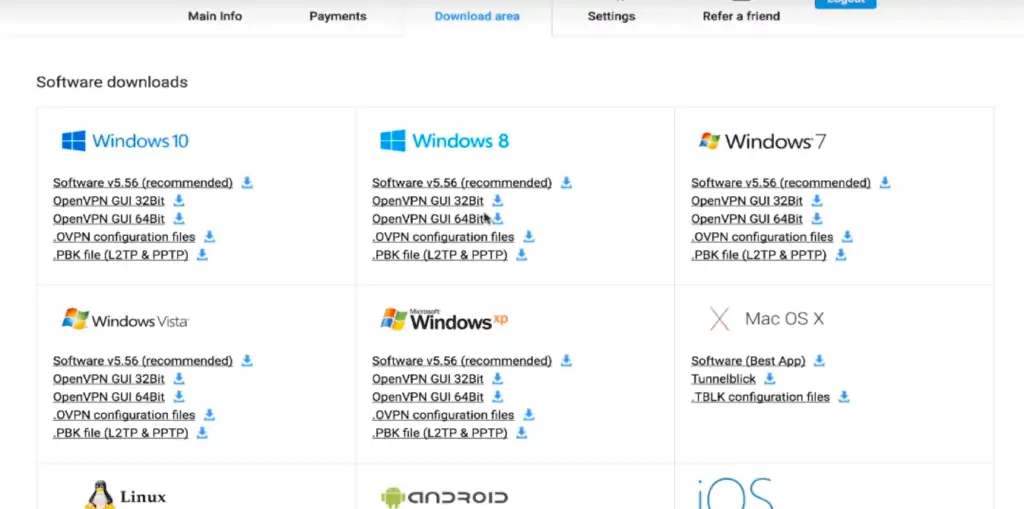 Click the "Download" button to download the installation file to your device.
Once the download is complete, open the installation file and follow the instructions to install the software on your device.
When the installation is complete, open the NordVPN software and log in using your username and password.
Of course, some steps may vary slightly depending on your operating system and device.
How to use Nord VPN?
Using NordVPN is also quite simple.
Once the software is installed, launch it.
Select the server you want to connect to using the country and server filters available in the user interface. You can also use NordVPN's advanced features, such as dual VPN and Kill Switch, by selecting the appropriate options in the user interface.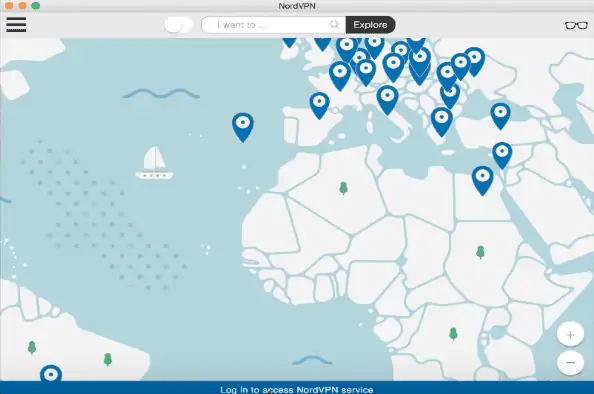 Click the "Connect" button to connect to the selected server. NordVPN will connect to the server and protect your Internet connection.
When you are done, you can disconnect by clicking the "Disconnect" button in the user interface.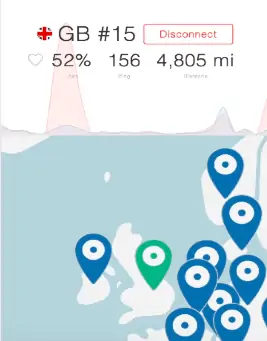 What are NordVPN's rates?
NordVPN offers a variety of subscription plans with different features and prices.
| | | | | |
| --- | --- | --- | --- | --- |
| Plan | Price (per month) | Number of Devices | Server Locations | Money-Back Guarantee |
| 1 Month | $11.95 | 6 | 5,500+ in 59 countries | 30 days |
| 1 Year | $6.99 | 6 | 5,500+ in 59 countries | 30 days |
| 2 Year | $4.99 | 6 | 5,500+ in 59 countries | 30 days |
The NordVPN Ultimate plan is the most comprehensive
It includes:
access to NordVPN's full range of services and advanced security features such as NordLynx protocol,
double VPN encryption,
Onion over VPN,
dedicated IP address,
and more.
NordVPN Advanced plan
This plan includes all of NordVPN's essential services and some additional services like P2P servers and CyberSec protection.
The NordVPN Essential plan
This plan includes NordVPN's core services such as military-grade encryption and secure servers
No matter which NordVPN plan you choose, all plans come with a 30-day money back guarantee so you can try NordVPN risk-free and make sure it meets your needs before committing to a long-term subscription.
Not convinced by NordVPN? Want to try other VPN s to see for yourself? Then here are some that might interest you.
What are the possible alternatives to NordVPN?
There are many VPN providers on the market, each with their own features and functionality. Here are some popular VPNs that might be suitable for you if you are looking for alternatives to NordVPN:
ExpressVPN: It is fast and reliable. This VPN is known for its outstanding performance and wide geographic coverage.
CyberGhost: an easy-to-use VPN provider, offering strong security and advanced features for streaming and torrenting.
Surfshark: an affordable VPN offering strong security and advanced features to protect your privacy.
Our review about NordVPN in a nutshell…
NordVPN is one of the best VPNs in the world thanks to:
its advanced security features (Tunneling protocol, DNS leak protection, etc.),
its fast connection speed,
its numerous servers around the world,
its company no-log policy,
and its wide geographic coverage.
It also offers many useful features, such as:
Dual VPN,
and Kill Switch, to protect your privacy and security online.
However, there are some weak points to consider when using NordVPN.
The service can seem relatively expensive compared to some of its competitors, and the user interface can be a bit complex for some users.
If you are unhappy with your experience at NordVPN, we also made How to Cancel Your NordVPN Subscription: A Step-by-Step Guide which explains you clearly in details the entire process.
In the end, NordVPN is a good choice for protecting your privacy and security online. So if you're looking for a reliable, high-performance VPN, NordVPN is an option to consider.
We advise you, however, to research, test and compare different VPN providers before making a decision in order to choose the service that best suits your needs.