Stop guessing, start tracking: 5 best Local rank trackers in 2023
Are you wondering why your website isn't generating as much traffic as your competitors? Have you invested time and energy into SEO optimization and are curious to know if your efforts are paying off? If so, you're in the right place!
In this article, Debugbar is going to introduce you to a crucial kind of tool in the ultra-competitive world of SEO: the rank tracker.
This type of tool allows you to monitor your performance in local search results (SERPS) and discover all the growth opportunities available to you.
The catch is that finding a good rank tracker among the myriad options can be complicated and time-consuming…
That's why, here at Debugbar, we've done the heavy lifting for you by sifting through the best local rank trackers currently available on the market.
But to begin, here's an overview of our 5 champions:
| | | | |
| --- | --- | --- | --- |
| Tool | Main Features | Unique Capabilities | Pricing |
| Semrush | SEO audits, Content marketing analytics, Competitor analysis, PPC data | Local Listings Report, Heatmap, Multiple locations and devices tracking | Starting at $20/month |
| Whitespark | Local citation finder, Review management, Google My Business Management | Pinpoint accuracy, Filter by keyword groups | Starting at $20/month |
| Local Falcon | Location scanning, Keyword ranking insights, Competitor analysis | Geo-grid map, Real-time reporting | Starting at $24.99/month |
| BrightLocal | SEO audits, Google My Business audits, White-label reports | Grouping keywords by themes | Starting at $29/month |
| Ranktracker | Keyword rank tracking, Competitor analysis, SEO audits | Comprehensive SEO tools at budget-friendly pricing | Starting at $59/month |
Are you ready to discover them in more details? Then let's dive in!
What is a local rank tracker ?
A local rank tracker is a digital tool that keeps tabs on your website's performance in search engine results.
The real magic of this tool lies in its ability to track your site's rank based on geographical location.
As 97% of people rely on search engines to discover local businesses, understanding where you stand in local search results is a golden ticket to increasing website traffic, sales, and brand authenticity.
Additionally, knowing how you rank against competitors enables strategic decision-making and helps shape effective SEO strategies.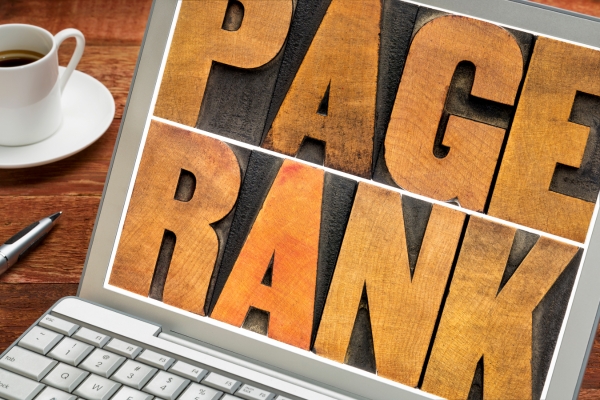 Why should you absolutely use a rank tracker?
Rank trackers offer an abundance of benefits that you cannot afford to ignore. Regardless of the size of your business, investing in a local rank tracker is a no-brainer if you're serious about leveraging SEO to scale up.
Here are few reasons why:
Understanding local search results: Your position in the SERP can greatly vary depending on the user's location and search intent. Rank trackers can help you understand these fluctuations.
Boosting foot traffic: If you're a brick-and-mortar store, improving your local SEO can attract more clients to your shop.
Saving on advertising costs: When leveraged well, organic search engine visibility can reduce the need for paid adverts.
Data-driven decision-making: With insights from a rank tracker, you are equipped with data and trends to make informed decisions.
As you can see, a rank tracker is practically indispensable. The problem is that, when it comes to choosing, it can be difficult to identify the best ones. Don't panic, Debugbar will give you the keys to choosing a good rank tracker.
How to choose a good rank tracker?
Selecting a rank tracker isn't a task to be done on a whim. Here's what you need to keep in mind to make your decision:
Local keyword ranking: The tool should be able to track local keywords and show your position based on geographical location.
Competitor analysis: Insight into your competitor's rankings can help in shaping your strategies.
Automated reports: Opt for a tool that provides automated, customizable reports. This helps save time and facilitates analysis.
Support for multiple locations: Especially important if your business operates in multiple locales.
Real-time tracking: The faster the tool updates the rankings, the sooner you can adjust your SEO strategy.
Now that you know how to identify the best rank trackers, you can get started. But as you'll see, there's a lot to choose from, and it can be hard to find your way around. So Debugbar has made it easy for you by selecting the 5 best of their kind.
The 5 best rank trackers in 2023
Before we dive into the specifics of each tool, let's set the stage. All the rank trackers we're about to explore are excellent and reliable options, but they have key differentiators that make them more suitable to some businesses than others.
#1: Semrush
A big player in the SEO world, Semrush is a comprehensive tool that goes beyond just rank tracking.
While their Local Listings Report and Heatmap feature make it a solid choice for local SEO, its wide range of features extends to:
SEO audits,
Content marketing analytics,
Competitor analysis,
PPC data,
And more.
A major highlight is its ability to track your rankings across multiple locations and devices simultaneously.
Price : Starting at $20/month, it's an all-in-one sweet deal that covers most of your marketing needs, without breaking the bank.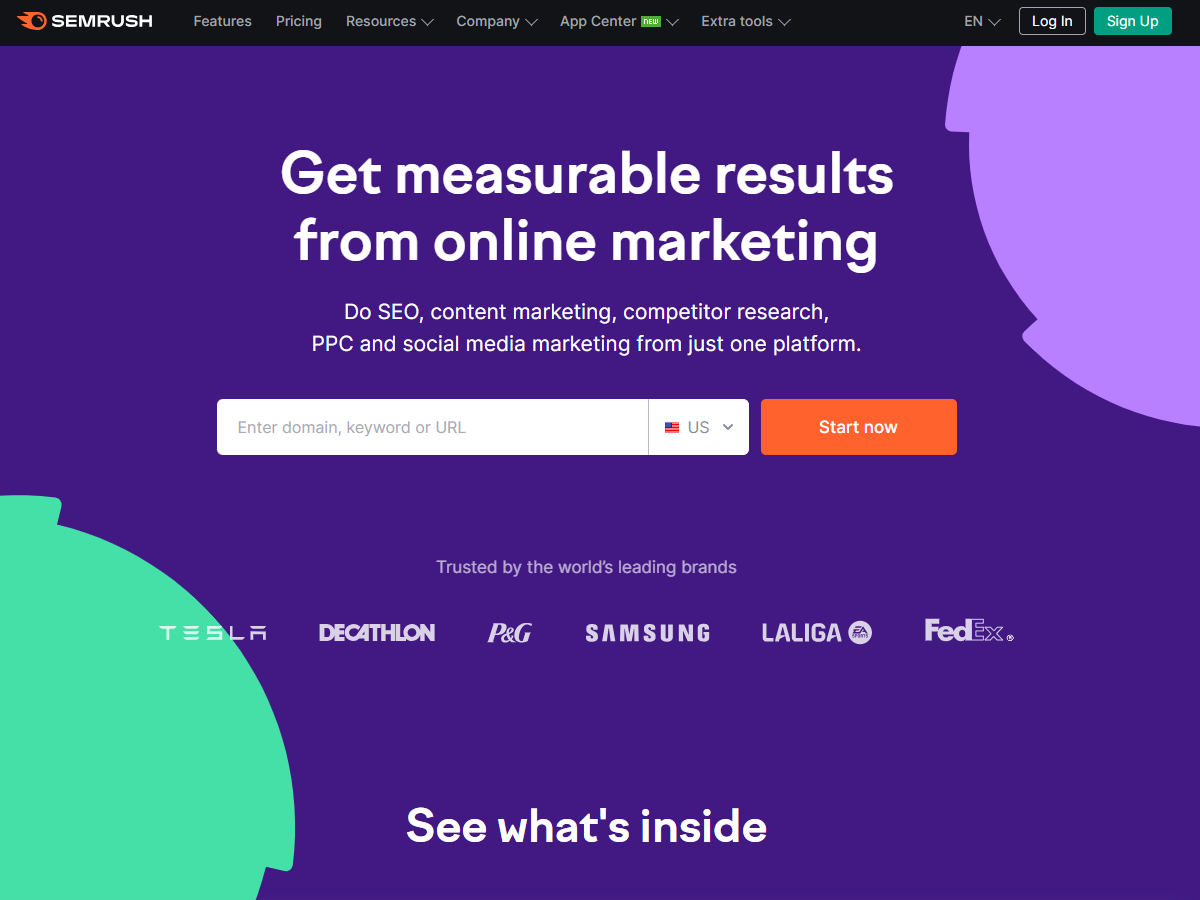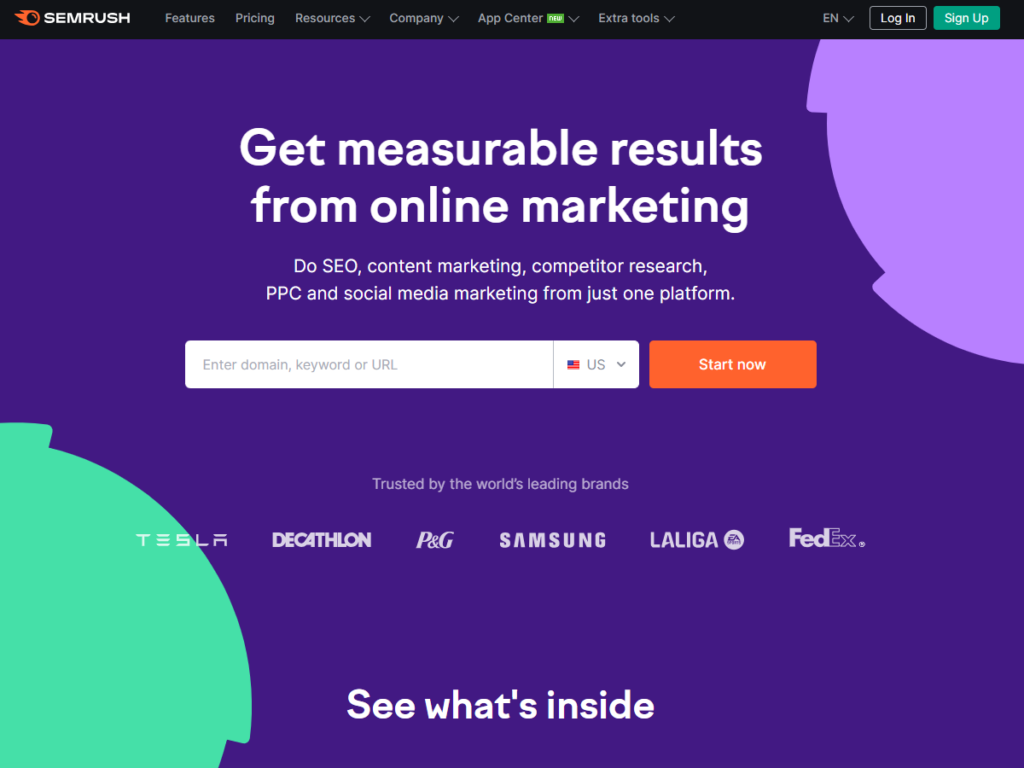 #2: Whitespark
Whitespark is another highly recommended tool, especially for its pinpoint accuracy
This tool stands out for its power to filter results by keyword groups, providing deep insights into your local rankings.
Some of its highlights include:
Local citation finder,
Review management,
Google My Business Management service.
Price: With prices starting at $20/month, Whitespark is a solid choice for businesses seeking precision and a hands-off approach to local SEO.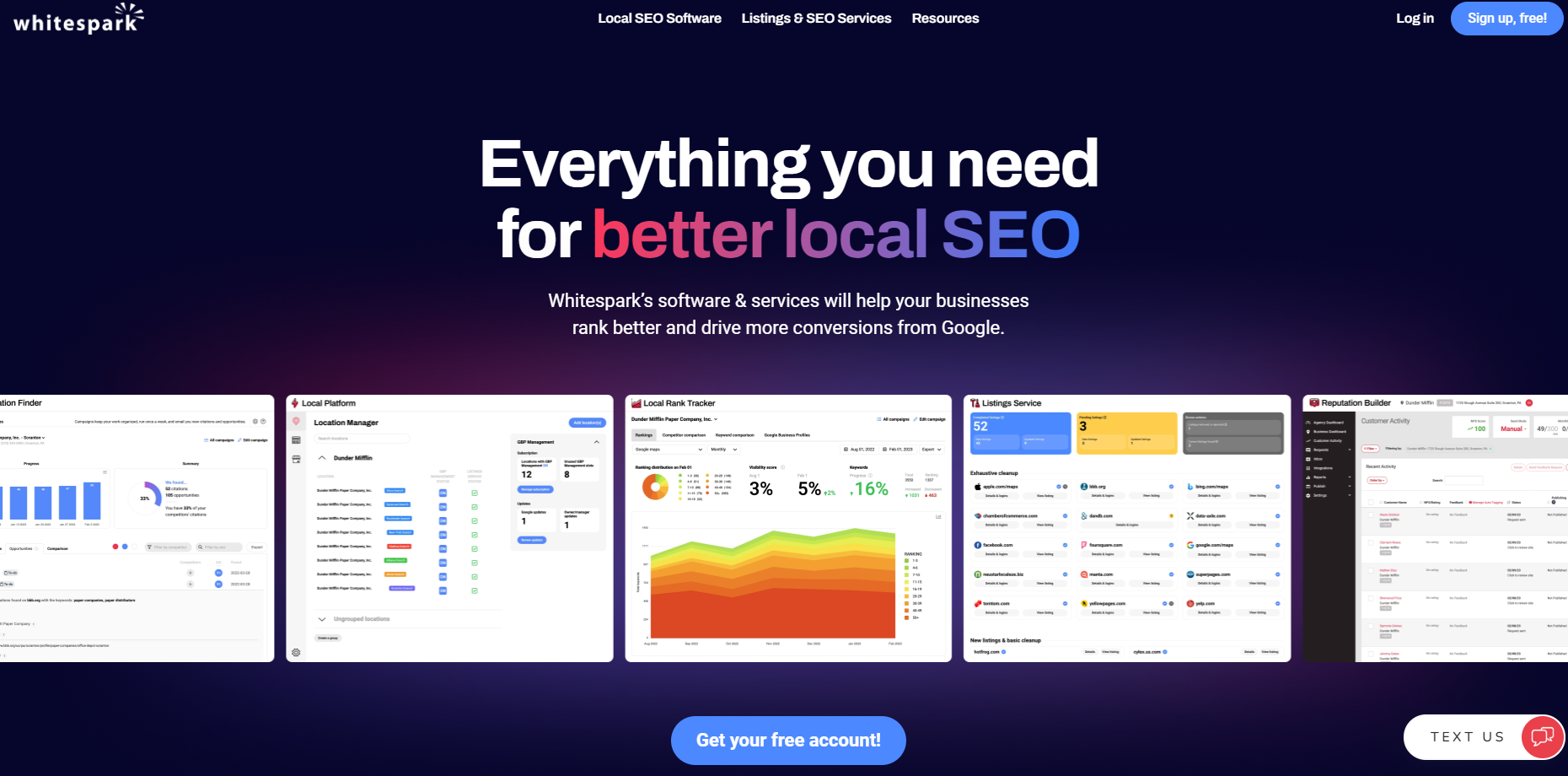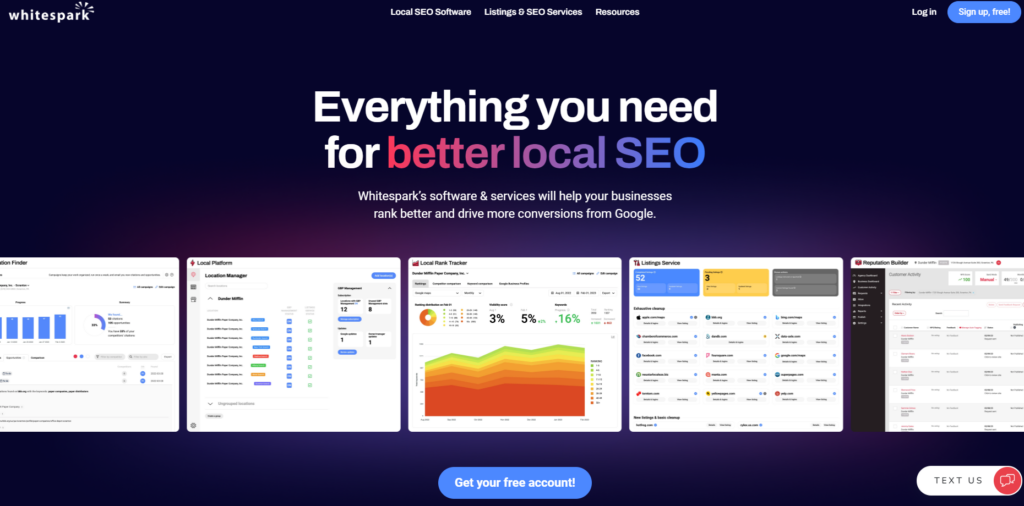 #3: Local Falcon
If visual data representation is what you're after, then Local Falcon should be your go-to tool.
This rank tracker presents your ranking data in a geo-grid map for an easy and comprehensive understanding.
Moreover, it offers real-time reporting, giving you the most up-to-date data for swift decision-making.
Its core features include:
Location scanning,
Keyword ranking insights,
Competitor analysis.
Price: Local Falcon plans start at $24.99/mo. The tool is highly recommended for its fair-pricing by many users.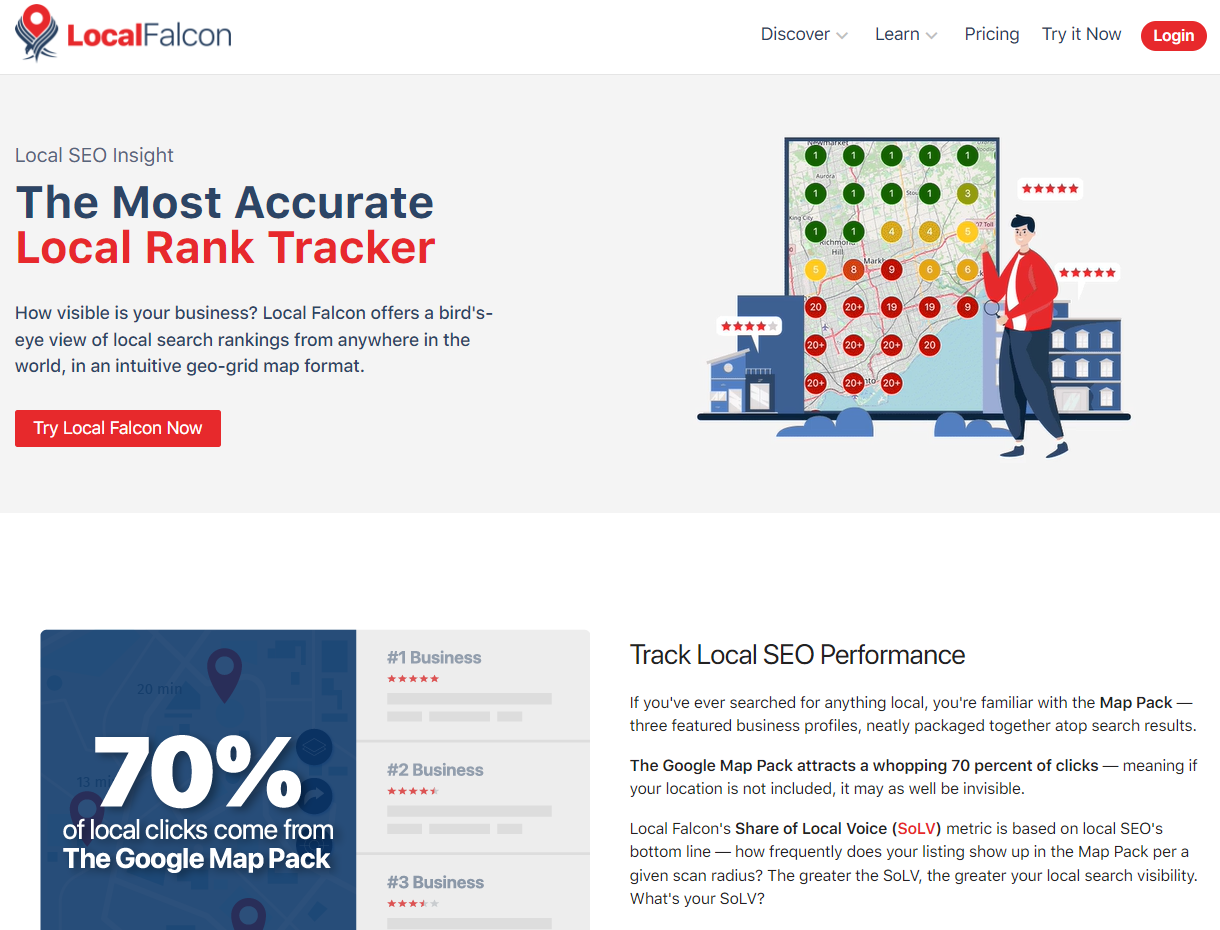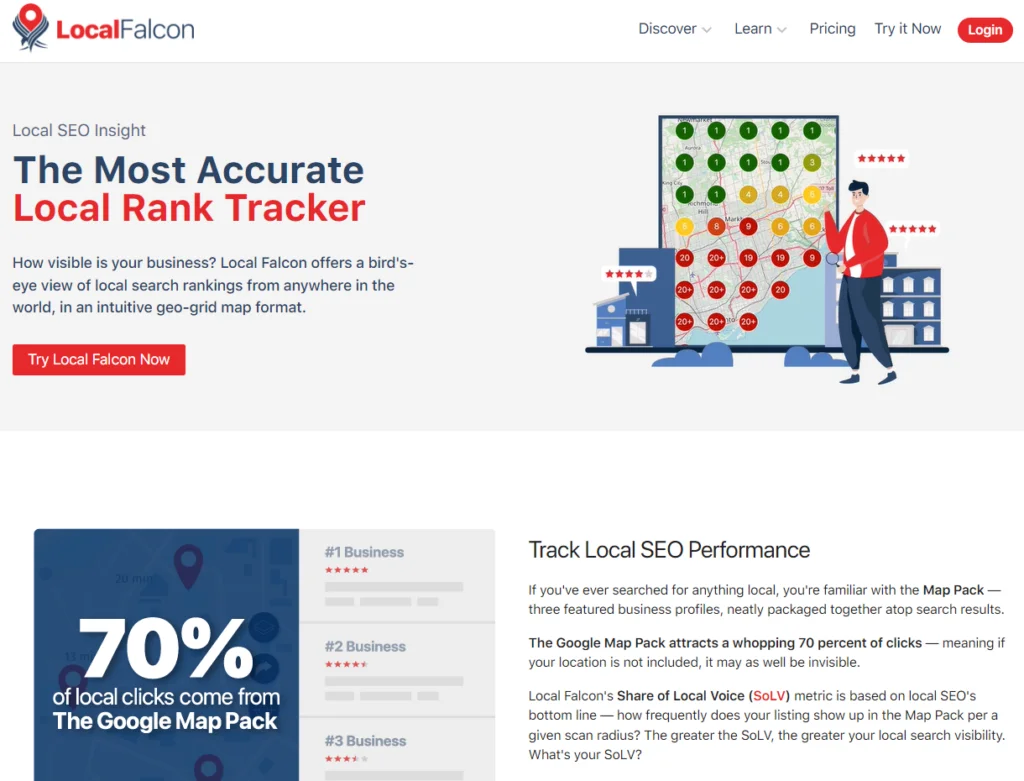 #4: BrightLocal
BrightLocal is another one-stop-shop solution, specializing in local business marketing.
It combines ranking insights with a robust set of tools for managing online reputation and local SEO.
BrightLocal differentiates itself by grouping keywords by themes, making it easy to optimize content.
Here are some of its key services:
SEO audits,
Google My Business audits,
White-label reports.
Price: With service starting at $29/month, BrightLocal offers value for money for businesses looking for a comprehensive local SEO solution.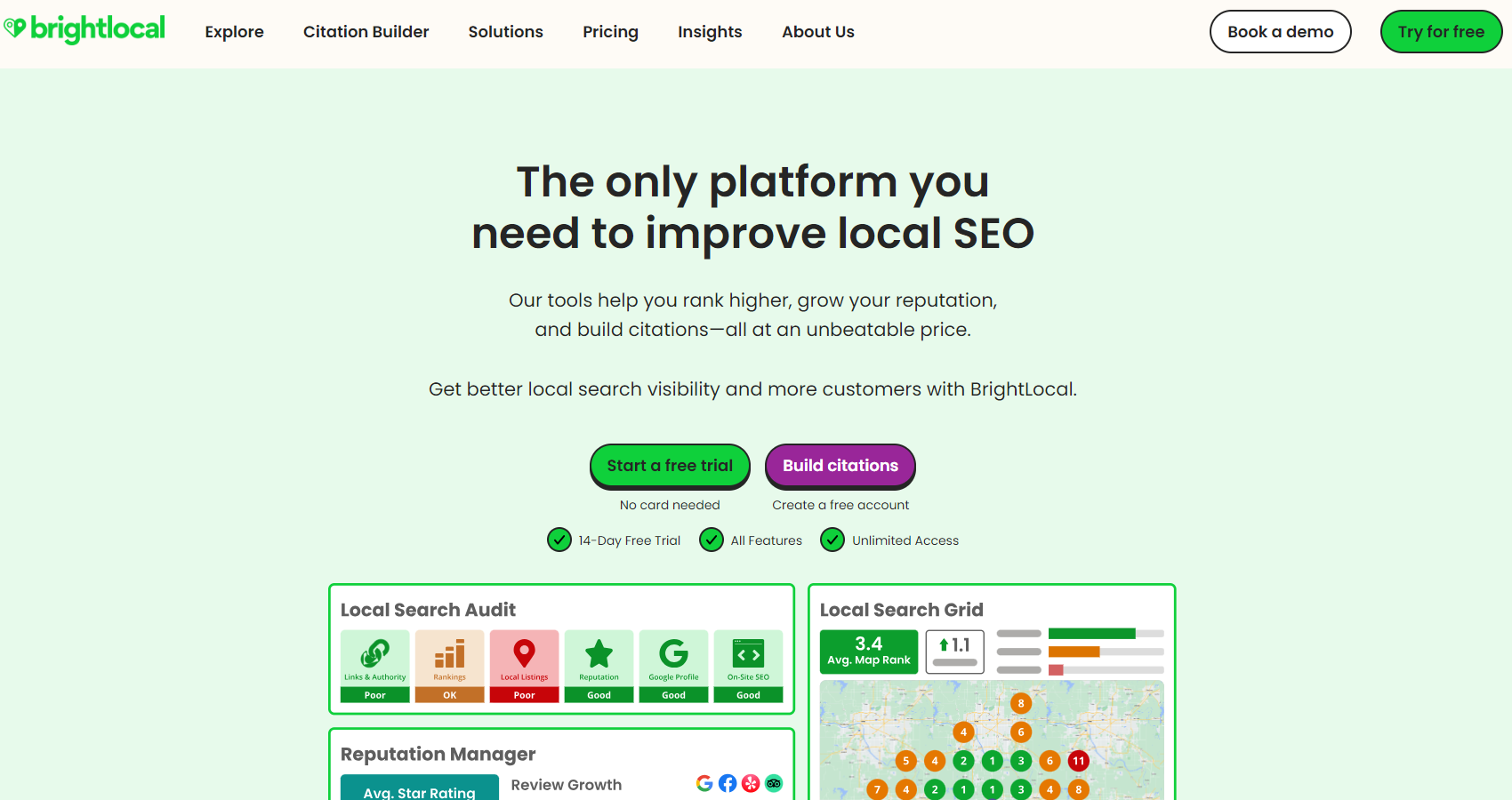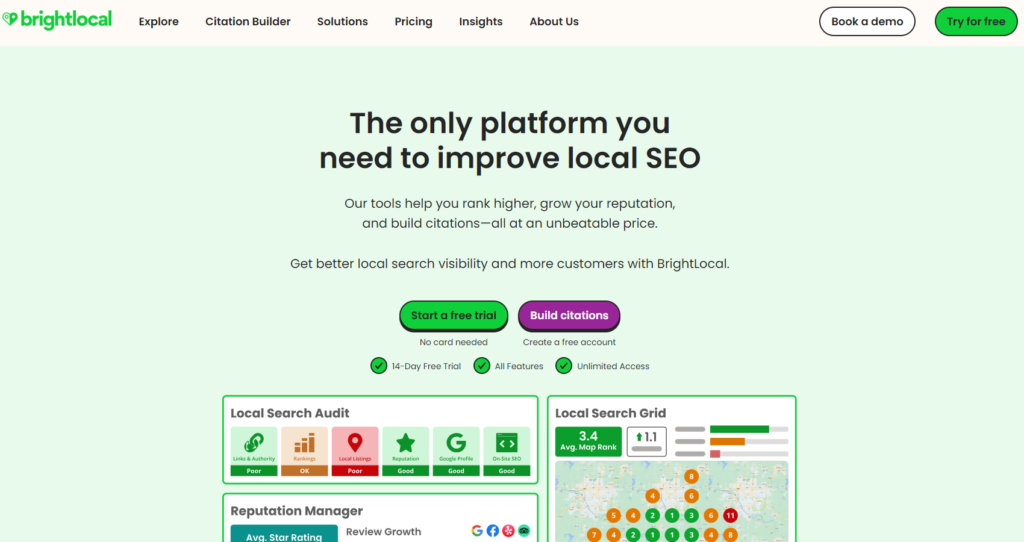 #5: Ranktracker
Ranktracker is your bang-for-the-buck tool if you're operating on a tight budget.
Despite its inexpensive pricing, it provides comprehensive SEO tools that help in tracking and optimizing your search engine performance.
These features include:
Keyword rank tracking,
Competitor analysis,
SEO audits.
Price: With prices starting at $59/month, Ranktracker offers a wallet-friendly solution for businesses looking to start their journey into local SEO.
There are other notable mentions such as SE Ranking, Accuranker, WebCEO, Pro Rank Tracker, and Wincher, all offering useful features in their own right. Ultimately, your choice will depend on your business's specific needs and budget.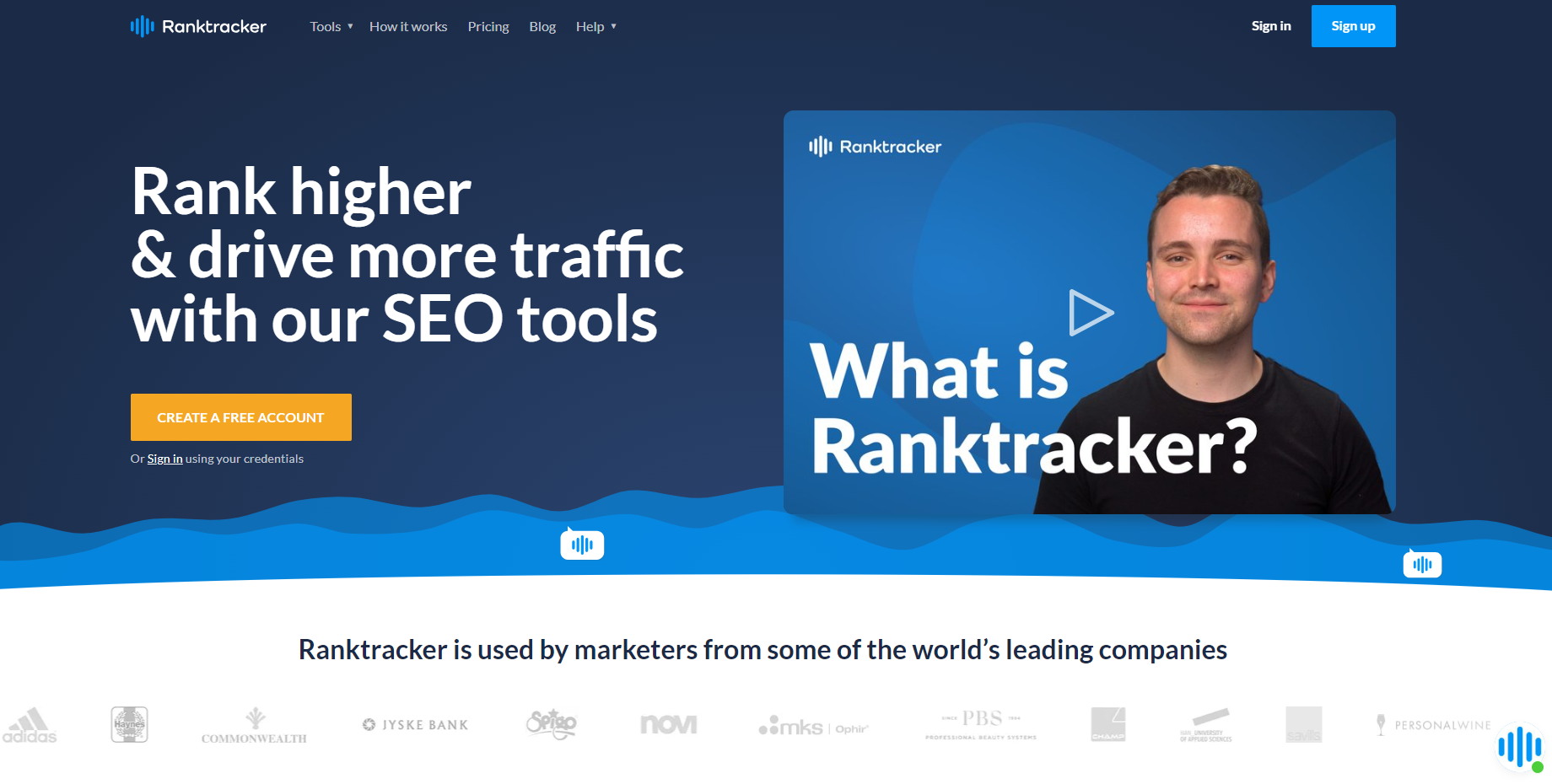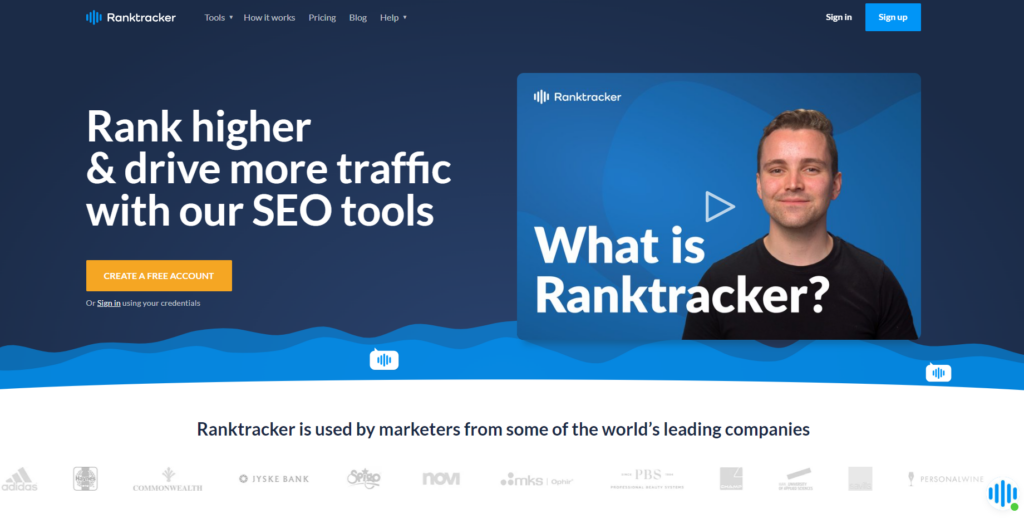 5 pro tips to improve your local ranking
Once you've picked your preferred local rank tracker, it's time to move to the next phase: optimizing your local SEO.
Here are some expert tips to get you started:
Local is king: Focus on local keywords and create content that resonates with your local audience.
Keep Google Business Profile (GBP) updated: An up-to-date profile will improve your visibility on Google Maps and local search results.
Engage with reviews: Proactively obtaining and responding to clients reviews can boost your local reputation and ranking.
Backlink building: Sponsorships and collaborations with local businesses can enhance your local SEO through backlinks.
Embrace voice search: As more consumers use digital assistants, optimizing for voice search can give you an edge over competitors.
Local rank tracker: the final word
So there you have it, folks! Your all-inclusive guide to understanding and choosing a local rank tracker for your business.
Let's summarize what we've discussed:
Local rank trackers are useful in understanding your site position in local search results (SERP), which enables you to improve your SEO strategy.
These tools help attract more clients, boost foot traffic, reduce advertising costs, and facilitate data-driven decision making.
During the selection process, look for features like local keyword tracking, real-time updates, competitor analysis, and support for multiple locations.
Remember to consider tools like Semrush, Whitespark, Local Falcon, BrightLocal and Ranktracker when making your choice. Each offers unique features that cater to different business and site needs.
Remember not to base your decision purely on cost. Instead, focus on what the tool can deliver in relation to your business needs.