Google Local Services Ads: how to start
Google Local Services Ads are a great way to locally promote your business. With these ads, you can highlight key information about your business to encourage users to choose your location.
Want to be visible to potential customers who are near you? Want to get the Google certification badge? Then this guide will surely interest you.
We will show you how to create and manage your local ads. And you'll see that at the end, Google's Local Service Ads will have no more secrets for you.
What are Local Services Ads?
Google's Local Services Ads (LSA) allow you to highlight your business on queries related to the services you offer.
For example, if you are a plumber, your local service ad will appear when someone searches for "Plumber near me".
So Google's local ads are a great way to improve your local SEO and marketing strategy. But that's not their only use…
What is the purpose of Google's Local Service Ads?
Google's ads have several objectives:
Gain visibility: these ads allow you to be more visible on Google, especially on mobile devices.
Receive the certification badge: The "Google Certified" badge allows you to boost your credibility and increase your chances of being contacted by customers.
Be contacted directly by customers: With local ads, customers can contact you directly without having to visit your website. They can call you, send you a message or book an appointment online with you in just a few clicks.
Track your leads: you can easily track the leads you generate from your advertising campaigns. This way, you can measure the return on investment of your local SEO strategy.
As you can see, Google ads can be very useful. But who exactly are they for?
Who are Local Service Ads for?
Google Local Service Ads are suitable for businesses that have a local presence.
This includes, but is not limited to:
Restaurants,
plumbers,
house cleaning companies,
locksmiths,
electricians,
…
Basically, if your business offers services that can be used by local customers, Google Local Services Ads are for you.
You are concerned about Google Local Ads? You want to know how to create a local ad? Then the following is going to interest you.
How to create a Local Service Ad?
Creating ads is not complicated. However, it is a multi-step process.
Here's how to do it:
Log in to your Google My Business account. If you don't have one yet, create one.
Go to the "Campaigns" tab and click the blue "+" button and then click "New Campaign".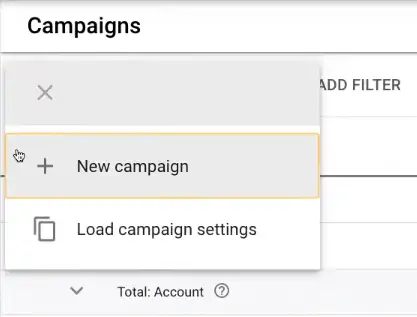 Select "Local store visits and promotions".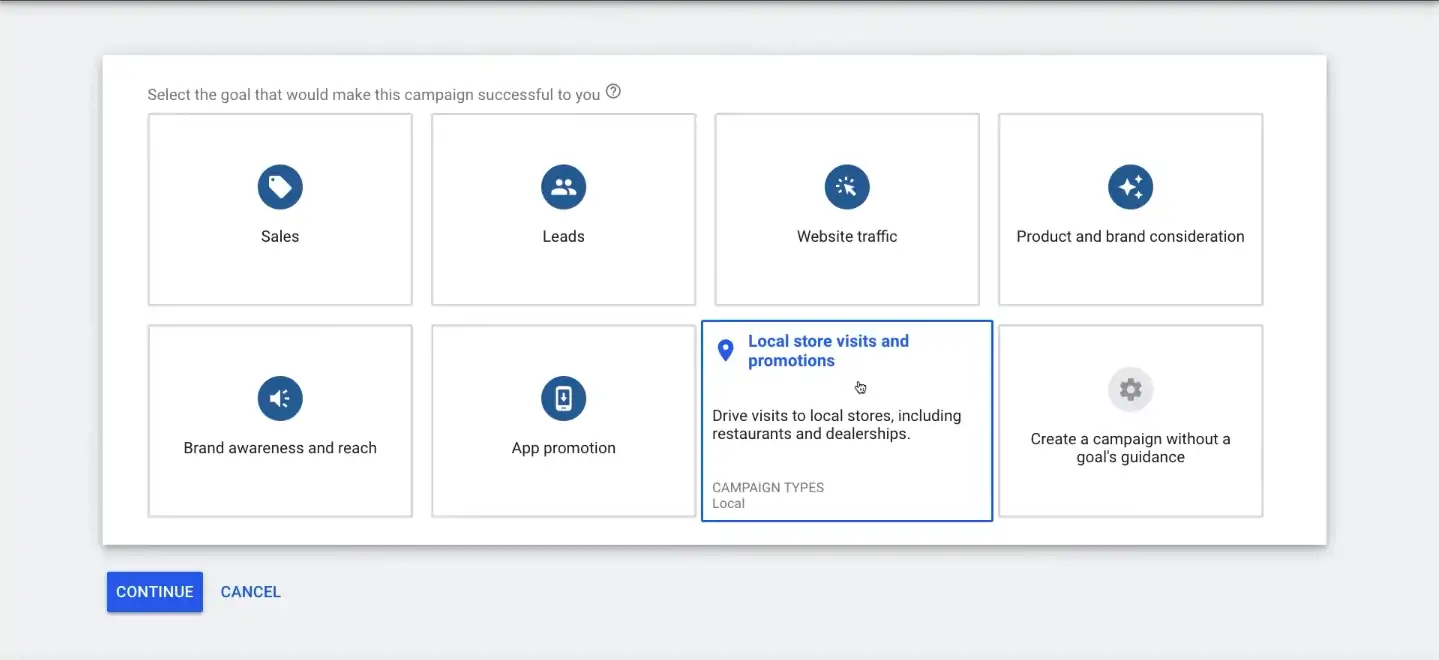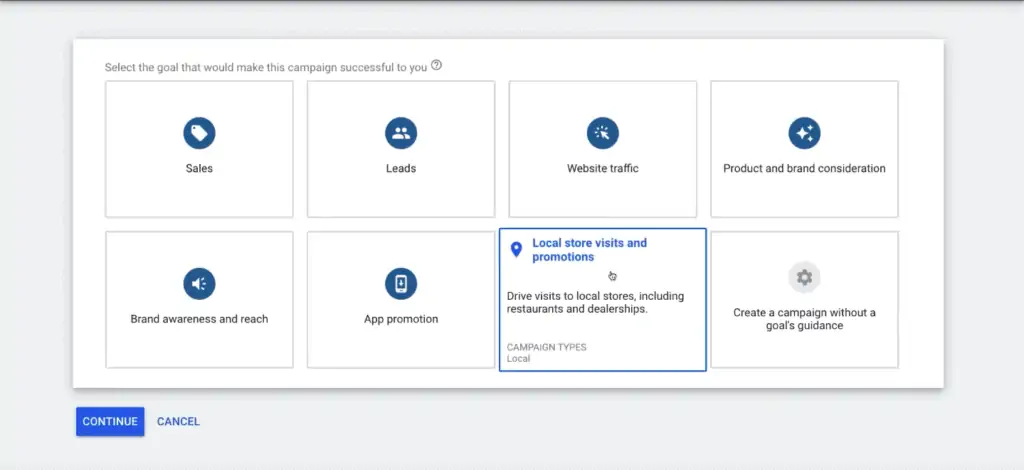 Fill in the form fields (campaign name, language, budget…).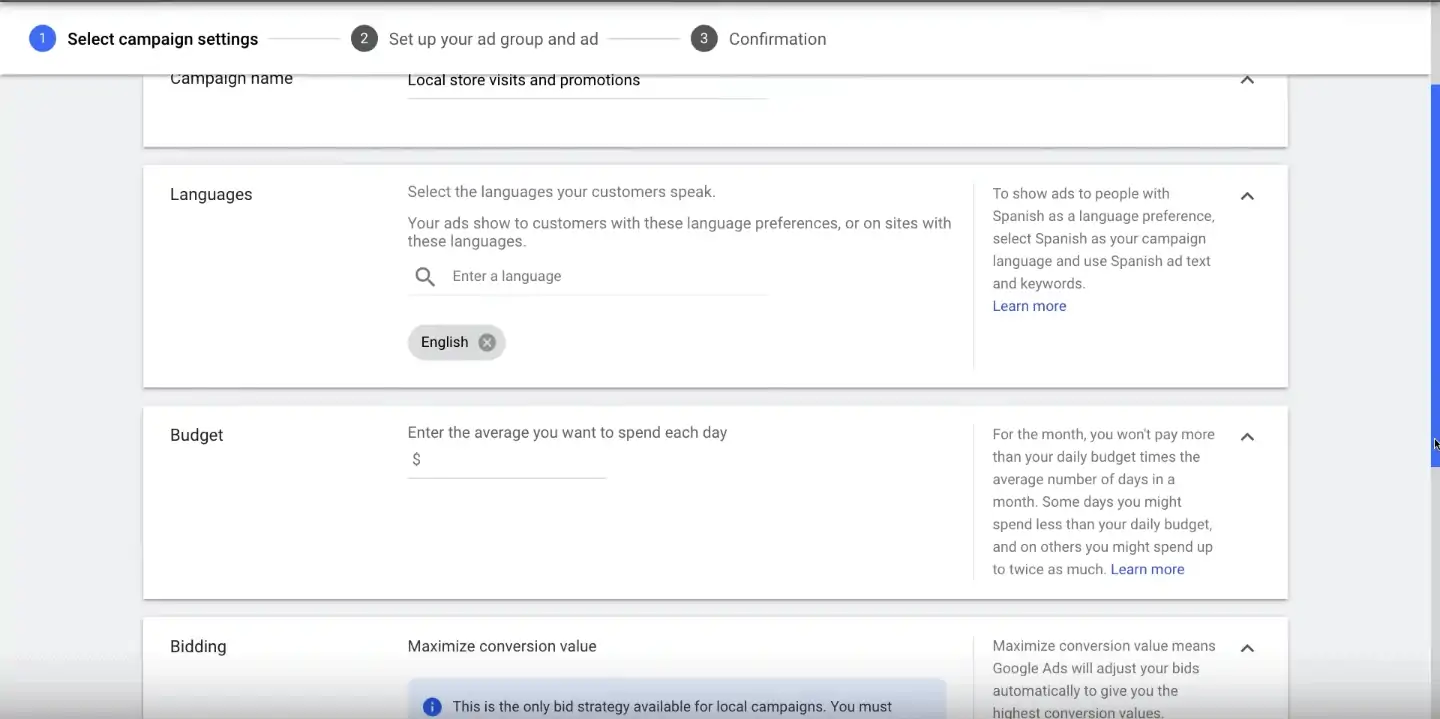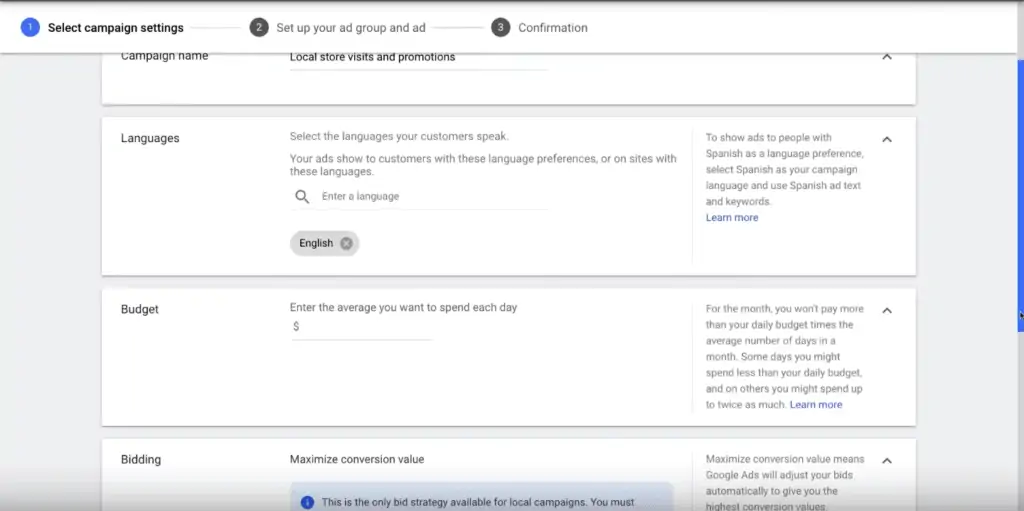 Set up your ad group and enter your business information. This is the name, address, opening time, phone number and URL of your website.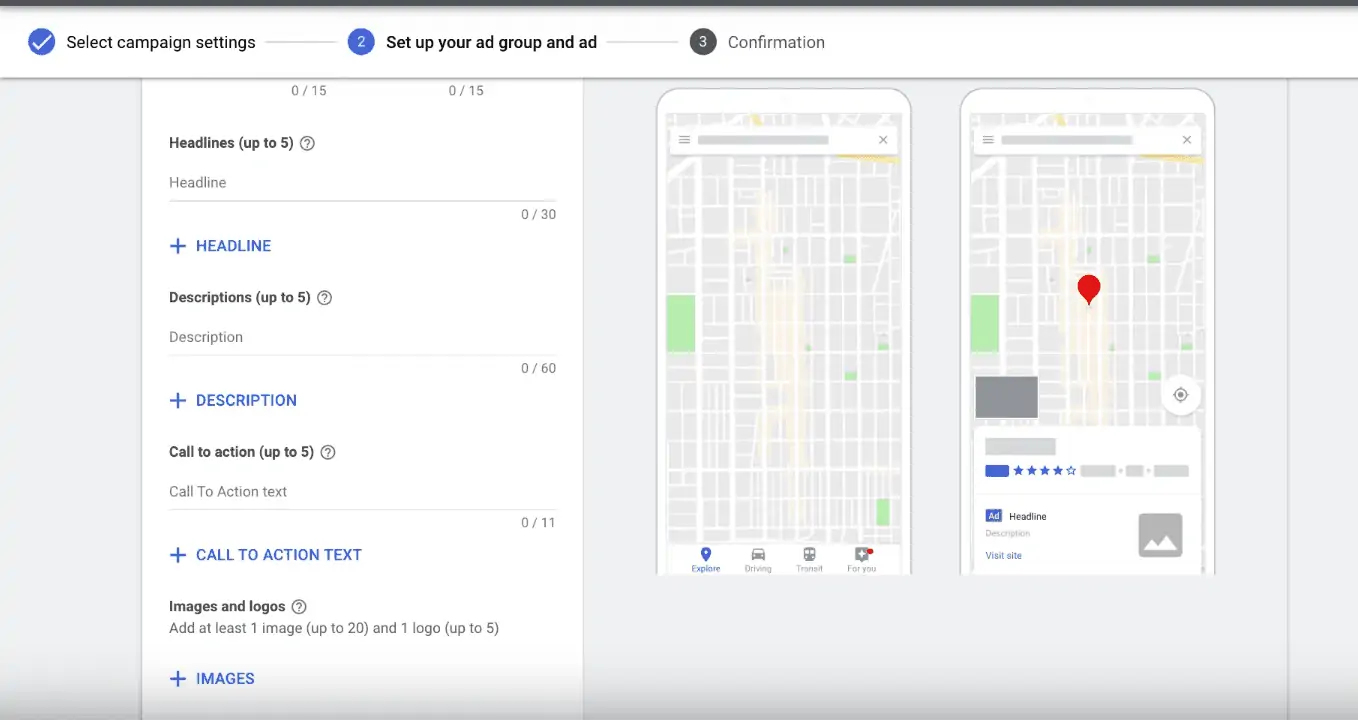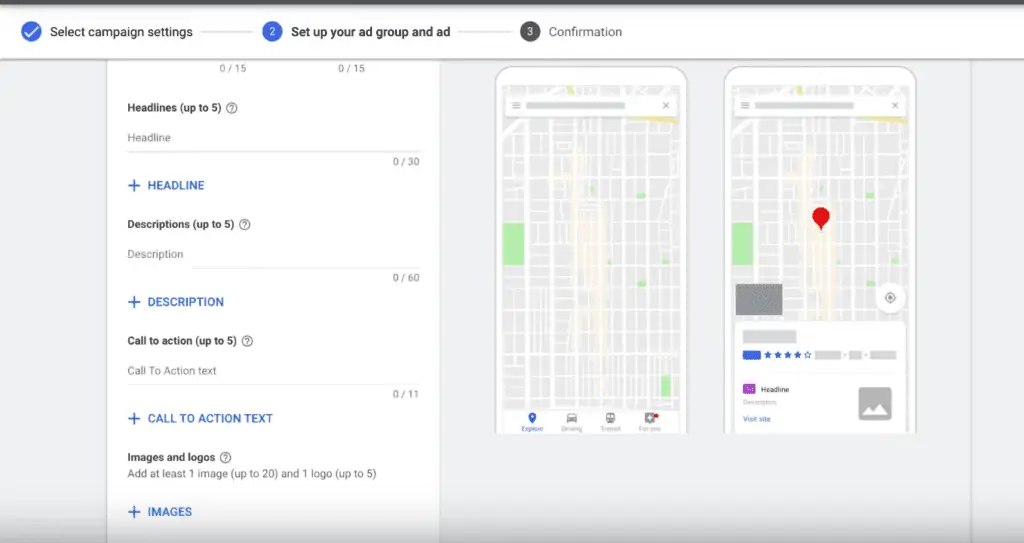 Review your ad and click "Save and Continue".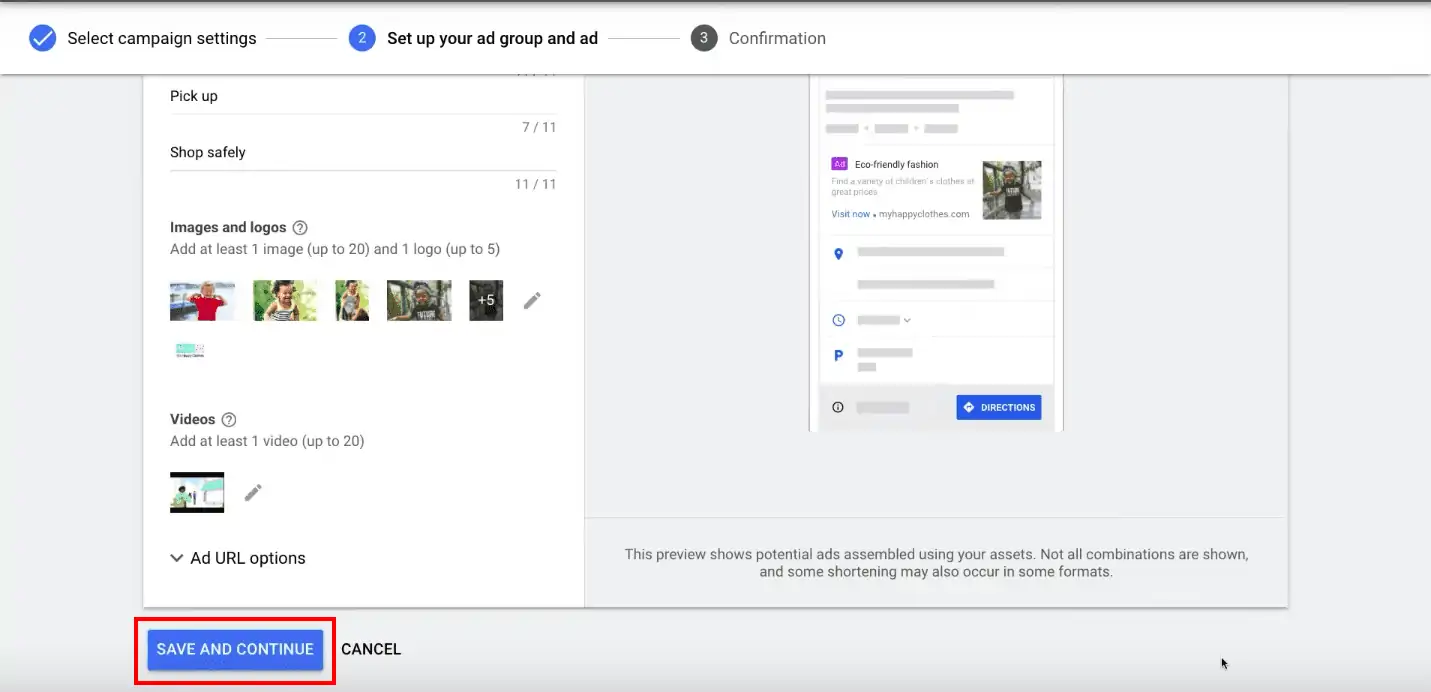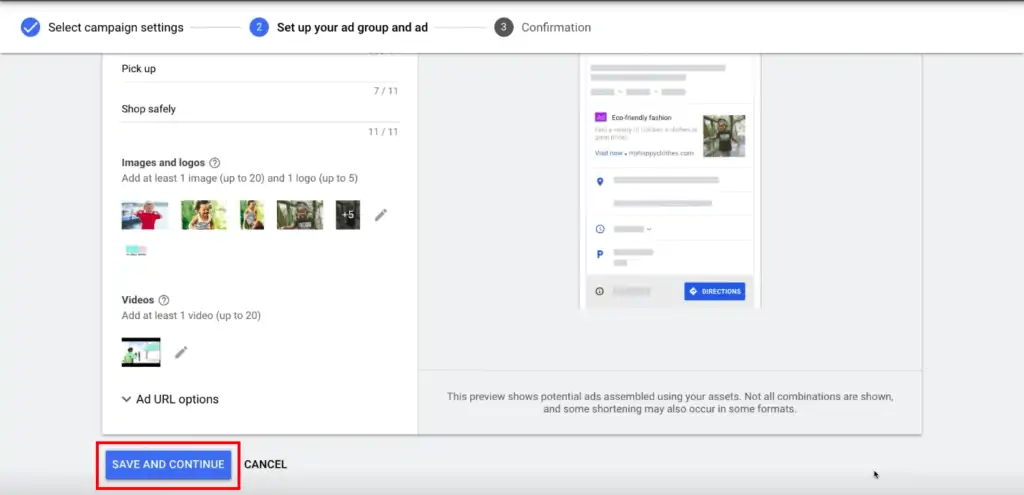 Once you submit your local service ad, Google reviews it to make sure it meets their guidelines. Upon approval, it appears in Google's search results and maps.
How much do Local Ads cost?
You have to pay for using Local Services Ads but there is no fixed cost. In fact, you need to put in a budget of at least $50 and then Google charges you per lead obtained.
The amount you pay per lead depends on the businesses you are in competition with in your area and the keywords you target.
So since Google ads are paid, it is better to work on them to avoid wasting your money.
Our 6 tips for killer Local Service Ads
Now that you know what Local Services Ads are and how to create them, here are our 6 tips for creating high-performance ads:
Check if you're eligible to Google Local Ads Services: LSAs are only available to businesses that meet Google's criteria. Be sure to check the requirements before creating your ad.
Determine your catchment area: Local Services Ads allow you to target a specific city, region or country. Make sure you choose an area that is relevant to your business.
Highlight customer reviews: LSAs let you highlight customer reviews from Google My Business and other platforms. Use this opportunity to your advantage by highlighting positive reviews.
Avoid Google's default targeting: when you create a local ad, Google automatically targets your ad to people in your catchment area. However, you can change this setting to target specific demographics, interests and even keywords.
Optimize bids around the coverage area: ads are charged per lead reached. So it's important to optimize your bids around your coverage area. This way, you can ensure that you are getting the most out of your local SEO budget.
Analyze the quality of your ad campaigns: Local service ads come with built-in analytics tools. Use these tools to track your campaign's performance and make any necessary adjustments.
By following these tips, you can create ads that are more likely to succeed. So implement them now and see how they can help your business grow!
Google Local Services Ads: a recap…
As you can see, Local Services Ads are a powerful local SEO tool that can help you attract more customers and grow your business.
So don't hesitate to use them to create local services ads that will boost your business!
Local Services Ads can help local businesses to be more visible from potential clients.
Google Local Ads is a powerful tool to improve your local marketing strategy.
You have to pay to use this service.
Before creating your profile check if your business is eligible to Google Local Services Ads.