Unleashing AI's potential in your marketing strategy
There's no denying the world is spinning fast on the axis of technology, with artificial intelligence (AI) at its core.
Skimming through a sea of data, delivering ultra-personalized content, and unlocking insights–AI is turning into a marketing maverick. The exciting part? You're just at the brink of this revolution, ready to delve into unexplored territories.
What if you could predict your customer's next move or tailor your products to their specific needs without having them spell it out? With AI, these seemingly daunting tasks become simple, and that's exactly what you will discover in this detailed guide.
Ready to discover how AI can empower your marketing strategies, turning challenges into opportunities? Let's get started!
AI is becoming a crucial tool in marketing due to its numerous benefits.
AI capabilities include content personalization, ad placement optimization, and audience targeting.
E-mail marketing can be automated, content enhanced, and customer interactions improved with AI.
AI excels in data analytics, sales forecasting, and improving the overall customer experience.
SEO optimization, ad performance enhancement, and revolutionizing copywriting are other areas where AI can contribute.
AI also has drawbacks, such as potential inaccuracies in AI-generated content, privacy issues, and challenges in demonstrating impact on non-quantifiable KPIs.
AI marketing: what is it?
Artificial intelligence (AI) in marketing is simply marketers using AI to compile data on their customers in order to develop perfectly tailored strategies.
In other words, AI in marketing means having a goldmine of customer information and data at your disposal.
It's about being ahead of the curve, capturing the essence of what your customers need and presenting it to them even before they ask for it.
Think of it as a tool that amplifies your message to reach the right people at the right time.
This may sound like a Herculean task for small and medium-sized enterprises (SMEs), but rest assured, it's more accessible and affordable than you think.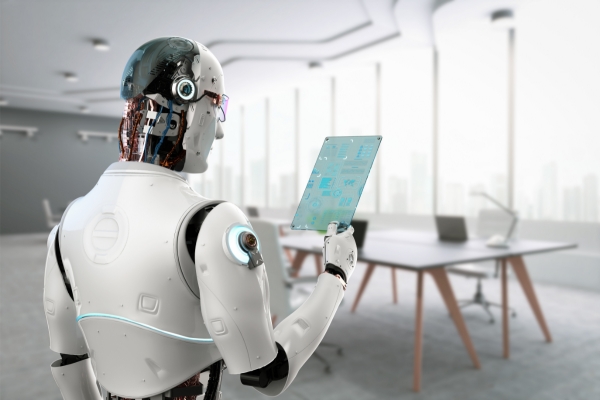 What can you use AI for in your marketing strategy?
AI empowers numerous facets of your marketing strategy. Thanks to it you easily can:
Elaborate personalized content,
Optimize your ad placements and audience targeting,
Improve your email marketing,
Optimize SEO,
Get better ad performances,
Improve your copywriting,
Write blog articles,
Create amazing designs.
Fine-tuning content with AI
One of the unprecedented advantages of using AI in marketing lies in content personalization.
Imagine reading an email that seems to understand your needs, preferences, and shopping behaviors – it's like having a good friend recommending things you'd love.
This "friend" is precisely what AI can be for your customers.
AI analyzes user behavior and demographics. Utilizing this data, it can generate tailored content, whether it's social media posts, captivating email subject lines, blog articles, or custom-made ad copies.
In a few words, AI allows you to connect with your customers on a more profound and personal level by providing content specifically designed to meet their interests and needs.
Efficient media buying and chatbots
Optimizing ad placements and audience targeting are other areas where AI shines in marketing strategy.
AI analyzes campaign performance to identify the ideal platforms, time slots, and audience segments for your ads.
This not only increases your ROI but also ensures that your message reaches those who are most likely to be interested in what you have to offer.
It's like having a billboard in a perfect location that only the interested public can see!
Moreover, AI-powered chatbots have also revolutionized customer service by :
Providing instant answers to customer queries,
Solving issues,
And offering a more personalized customer journey.
Simply said, it's a shop assistant who's available 24/7, never gets tired or upset, and knows all products and services in detail – that's what chatbots can deliver.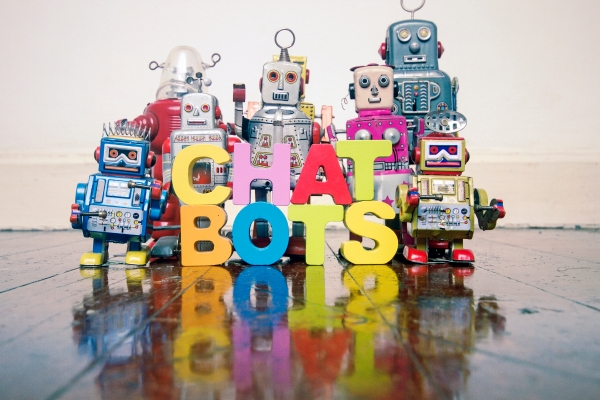 Optimal email marketing and sales forecasting
Artificial Intelligence not only creates engaging content but also personalizes it based on user preferences and behaviors, leading to more effective email marketing.
From generating high-open-rate email subject lines to crafting the entire email body, AI ensures that your emails catch the reader's attention and encourage them to take action.
AI also plays a pivotal role in forecasting sales outcomes by analyzing past trends and predicting future patterns. This predictive power enables marketers to optimize campaigns proactively and maximize results.
SEO optimization
SEO is another crucial marketing aspect that benefits significantly from AI.
From identifying relevant keywords to customizing content for improved search engine rankings, AI assists businesses in becoming more visible online.
AI even optimizes older content to give it a fresh life, ensuring your evergreen material doesn't fade into obscurity.
Artificial Intelligence also helps create blog titles, meta descriptions, and conduct SERP research, taking the guesswork out of the equation and saving precious time.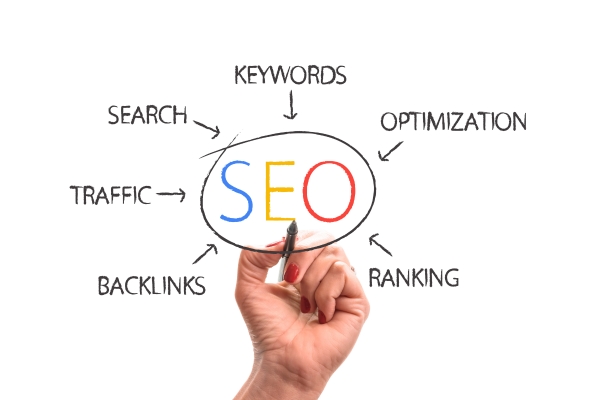 Ad performance optimization
With AI at your disposal, you can optimize your ads like never before. AI uses machine learning to analyze campaign data, identify high-performing segments, and intelligently allocate the advertising budget.
The result? Improved ROI and cost efficiency.
Revolutionizing copywriting with AI
Forget about writer's block! With AI by your side, creating compelling ad copies, customized headlines, email subject lines, and landing page copy becomes a breeze.
AI uses NLP models to analyze text data and identify language patterns that resonate with specific audience segments. Whether you need a stylish one-pager or witty Instagram captions – AI's got you covered.
Seamless blog writing and social media management
AI eases the burden of blog writing by assisting in creating content briefs, outlines, and long-form content swiftly.
From drafting blog titles to formulating engaging descriptions that capture readers' attention – AI is there to help. Managing social media platforms can be a complex task, but again, AI simplifies the process.
It can generate platform-specific social media copy, from catchy video scripts for YouTube and TikTok to professional LinkedIn articles.
Designing with AI
Yes, AI even assists with design! Whether you're undertaking a brand redesign, creating infographics, ebook covers, or producing website visuals and graphics – AI can lend a hand.
It helps generate user-friendly and aesthetically appealing designs that align with your brand identity.
What are the pros and cons of AI in marketing strategy?
Now that you have a clearer picture of how you can utilize AI in your marketing strategy, let's delve into its pros and cons to help you make an informed decision.
The bright side: Pros of AI in marketing
While AI may seem like a complex beast, its benefits are difficult to ignore. Here's a look at how AI can drive your marketing efforts to new heights:
Increased ROI: AI provides real-time data analytics and insights, which can improve your campaign results and save your marketing team time and money.
Improved customer relations: AI personalizes marketing content in real time leading to more customized recommendations and stronger customer relationships. It can even identify 'at-risk' customers and engage them in automated marketing campaigns.
Sharper strategic decisions: AI's ability to analyze, predict, and create data-driven marketing aids business growth and promotes informed, strategic decision-making.
Boosted efficiency: With AI fast-tracking the content creation process, your team is free to focus on other critical aspects of marketing.
Creativity enhancement: AI-based content generators can act as brainstorming partners, helping spark fresh ideas and fuel creative thinking.
Smoother cross-functional collaboration: AI content tools provide a common platform for teams to create brand-aligned assets, promoting seamless collaboration across different marketing channels.
Personalized targeting: Thanks to AI's power of personalization, your business can deliver targeted messages and recommendations to each customer.
Time gaining: AI possesses the ability to amass user data and convert it into useful insights more swiftly than a human would be able to. Consequently, your team is liberated to concentrate on other pivotal tasks, such as the development of campaign strategies and determining the most effective ways to incorporate AI into forthcoming campaigns.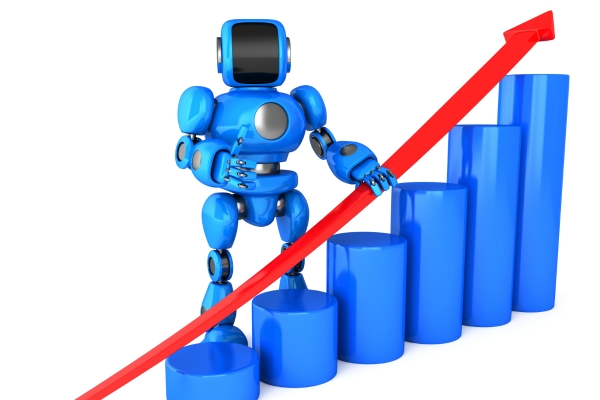 The dark side: AI cons
Despite the numerous advantages, AI in marketing also comes with its share of challenges. Let's explore them:
Content quality: AI-generated content may have factual inaccuracies, biases or voice that diverges from the brand personality. Human supervision is required to maintain the quality.
Privacy concerns: AI's personalization techniques often rely on customer data such as cookies and internet behavior. Complying with privacy laws like GDPR is vital when using AI-based software.
Evaluating non-quantifiable KPIs: Improving customer experience or brand awareness can be difficult to quantify. Therefore demonstrating the impact of AI on these non-quantifiable KPIs can be a challenge.
Driving internal buy-in: Some team members or leaders may see AI as a risky or unproven technology, hence it's important to start small, demonstrate the positive impact and secure the buy-in from key stakeholders.
Process creation: Implementing AI tools may require new processes and best practices, including team training, project request management, documenting best practices, and analyzing ROI and performance insights.
Even with these challenges in place, using AI in marketing strategies like content marketing, product marketing, email marketing, and advertising can yield powerful results if deployed thoughtfully with the right tools.
10 AI marketing tool to use in your marketing strategy
1. Jasper.ai: Your content's personal assistant
Jasper.ai is a robust content generation tool. Its best features include tone of voice settings, machine learning, and even a plagiarism checker – making it a handy sidekick for your content marketing efforts.
| | |
| --- | --- |
| Price (Monthly) | Jasper's best features |
| $40 for Starter (20,000 words) / $82 for Boss Mode (50,000 words) | Content Generation, Tone of Voice Settings, Machine Learning, Plagiarism Checker, Customizable Templates |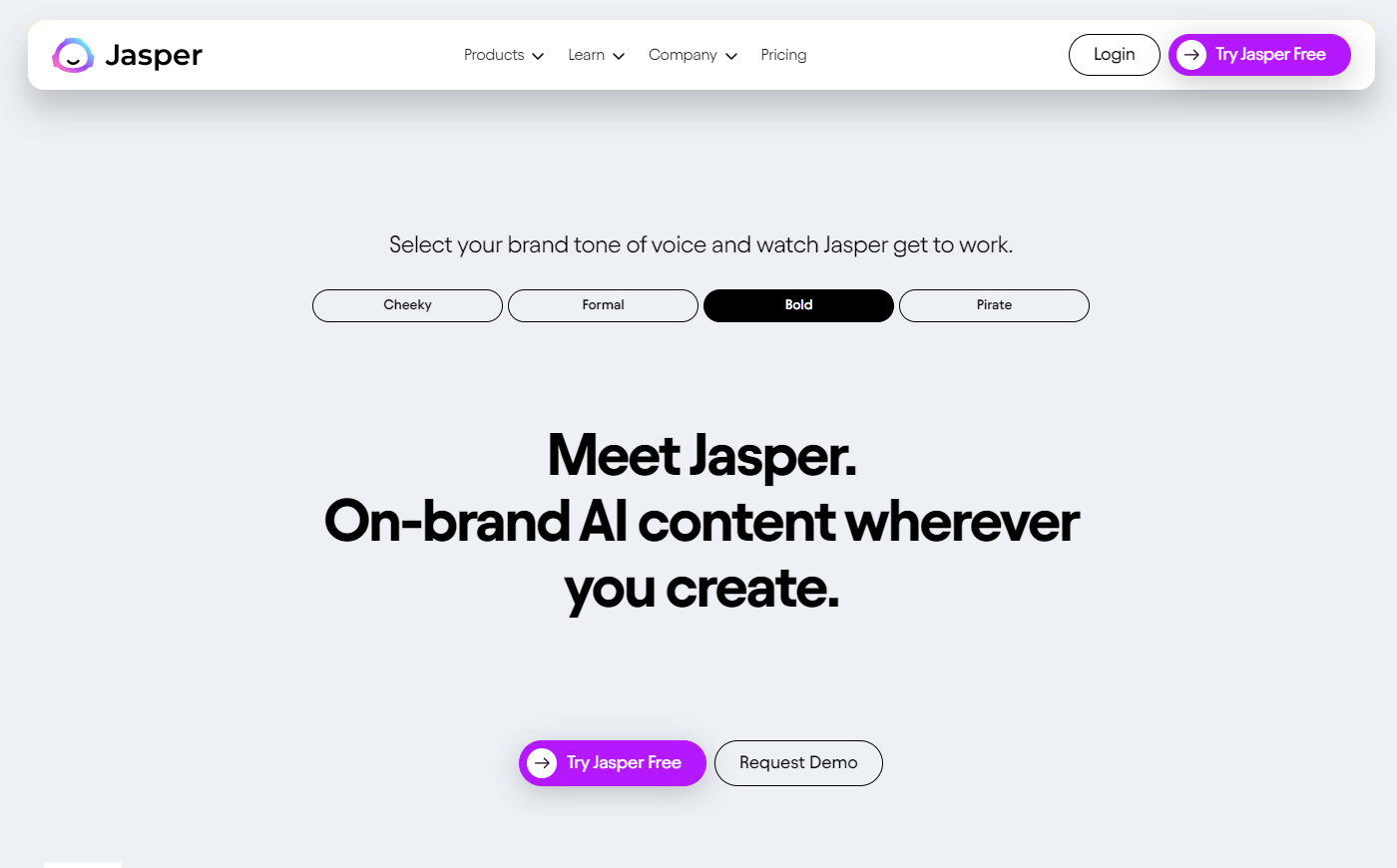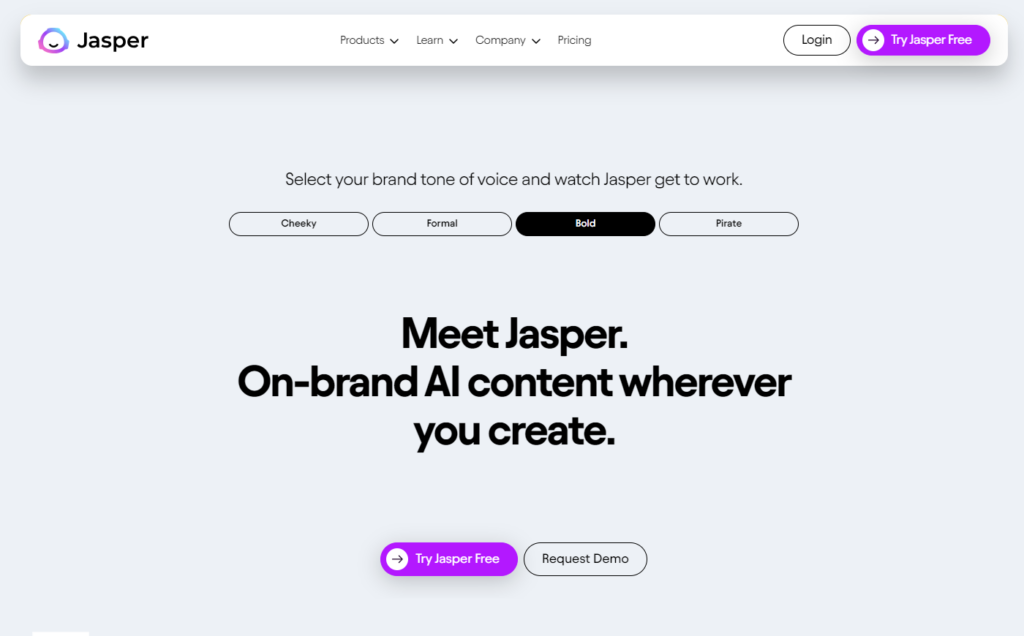 2. GrowthBar: Your SEO sidekick
If you're an SEO enthusiast, GrowthBar comes with various features like its paragraph generator, meta generator, and AI blogging tools that make it a worthwhile investment.
| | |
| --- | --- |
| Price (Monthly) | Best Features |
| $29 for Standard / $79 for Pro / $129 for Agency | Search Engine Optimization, Paragraph Generator, Meta Generator, AI Blogging Tools |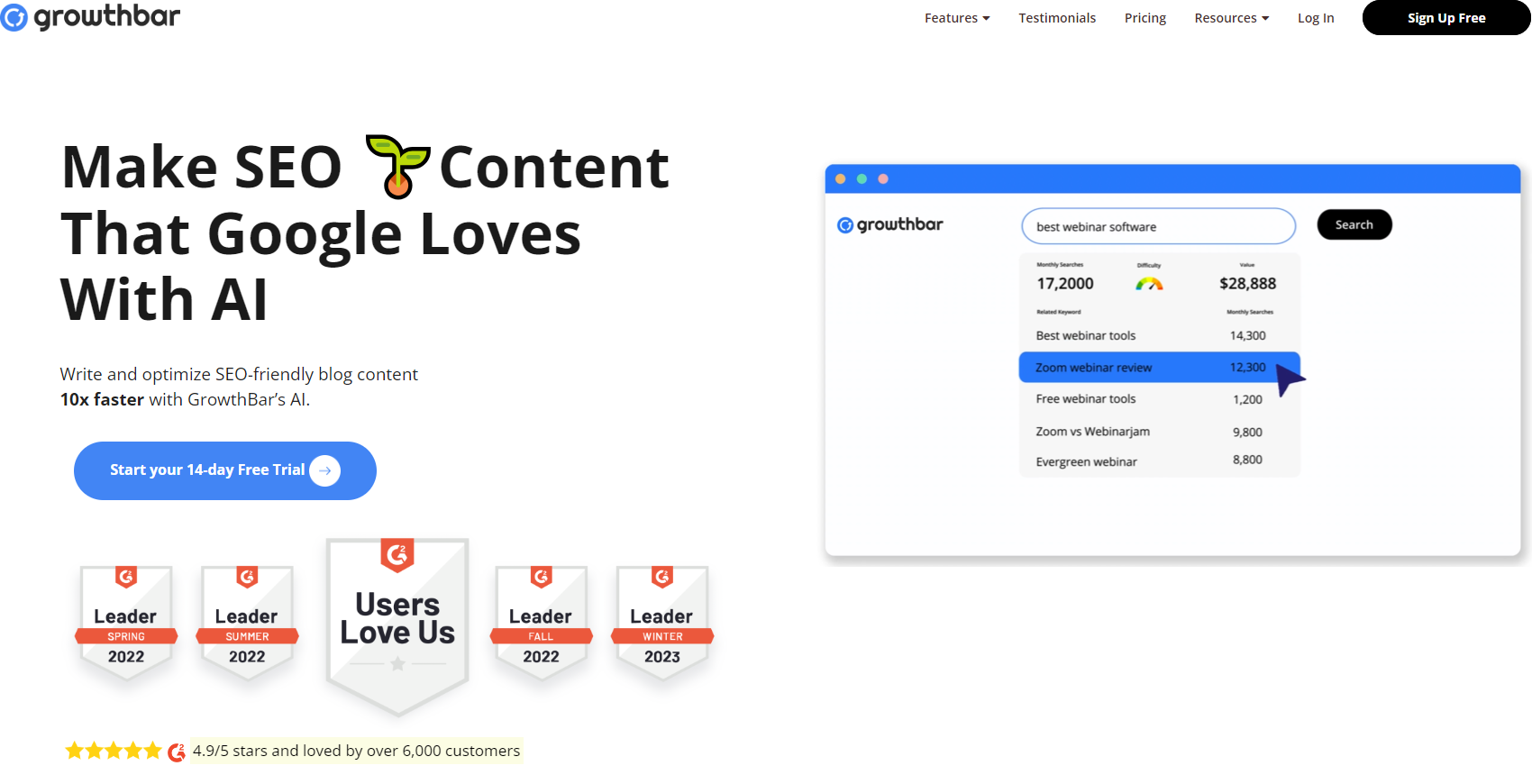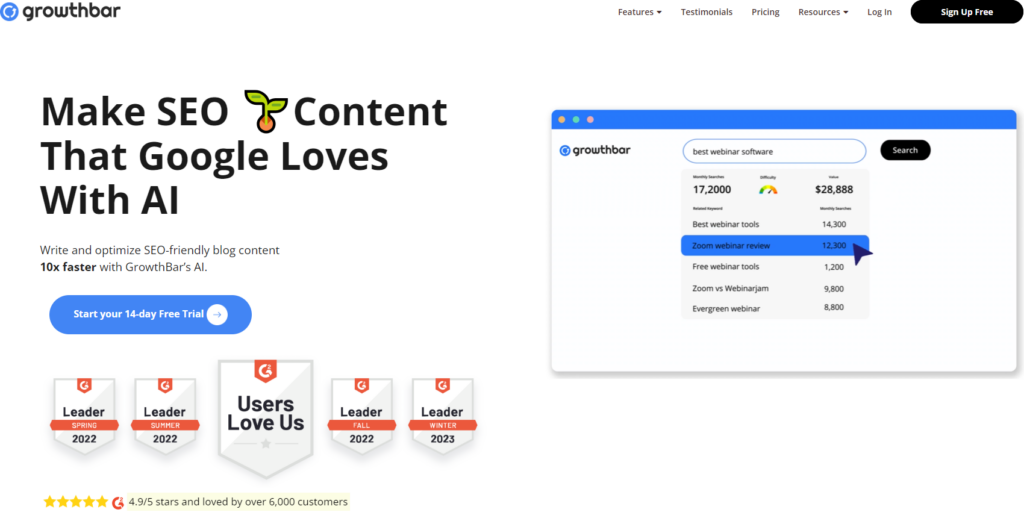 3. Flick: Your innovative social media companion
Aiming to elevate your social media game? Flick might just be what you need with its AI caption writing capabilities and post scheduling features. It's ideal for small businesses looking to grow their online presence.
| | | |
| --- | --- | --- |
| Price (Monthly) | Best Features | Ratings |
| 7-day Free Trial / £11 for Solo / £24 for Pro / £55 for Agency | AI Caption Writing, AI Idea Brainstorming,Post Scheduling, Auto-Suggested Hashtags, Hashtag Search & Manager | Ease of Use: 4.3, Customer Service: 5.0, Features: 4.2, Overall Score: 4.5 |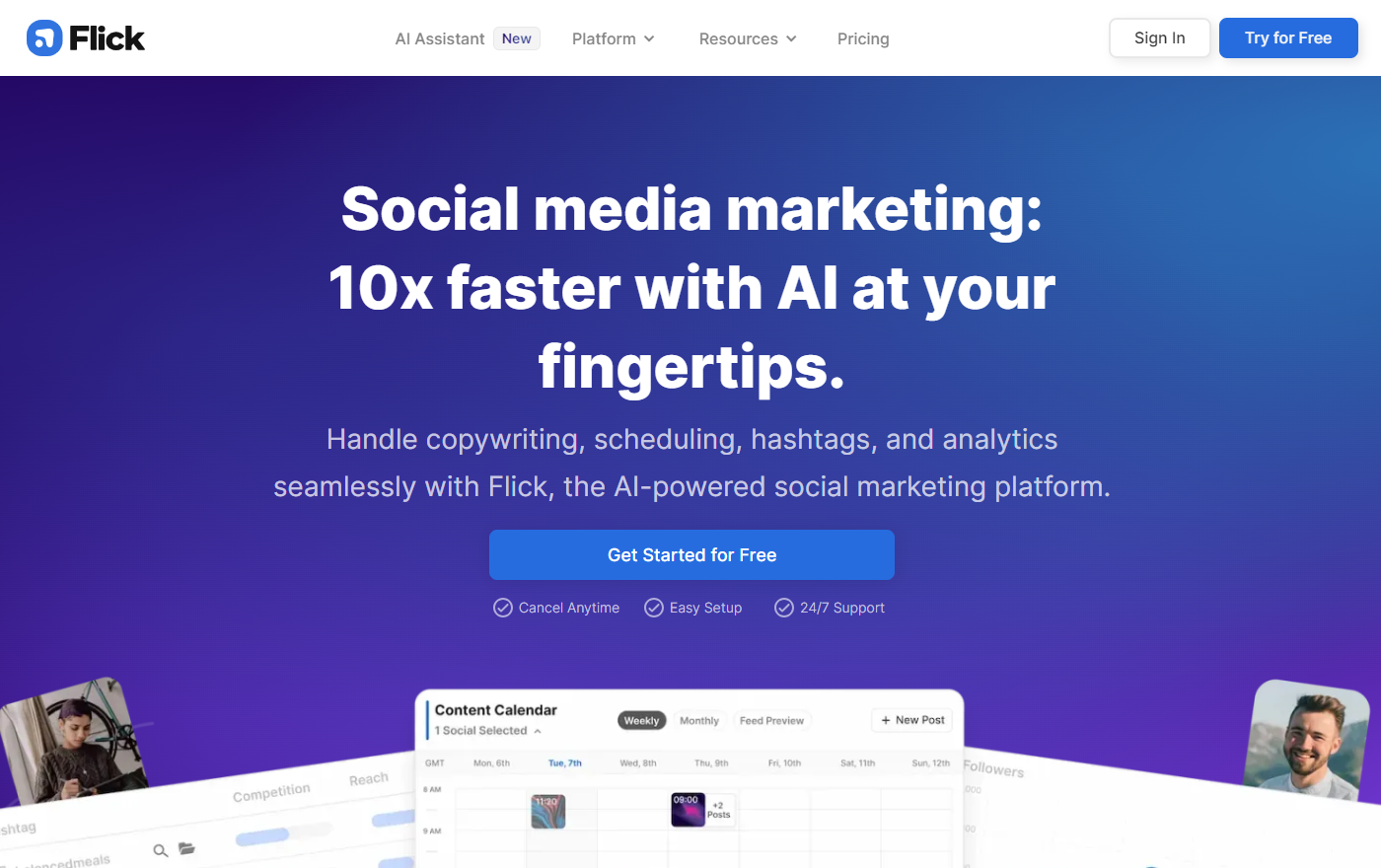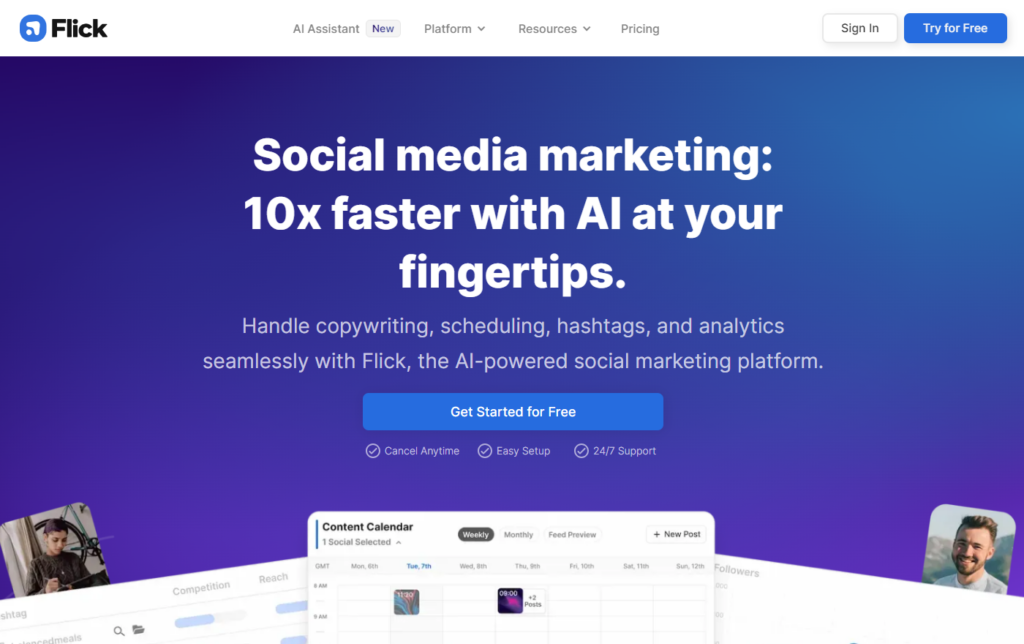 4. Smartwriter.ai: Your personalized outreach expert
From personalized LinkedIn outreach to deep enrichment, Smartwriter.ai ensures your marketing efforts hit the right notes and reach the right audience.
| | |
| --- | --- |
| Price (Monthly) | Best Features |
| $49 for Basic / $124 for Popular / $299 for Pro | LinkedIn Chrome Extension, Personalised LinkedIn Outreach, Personalised Cold Emails, Deep Enrichment |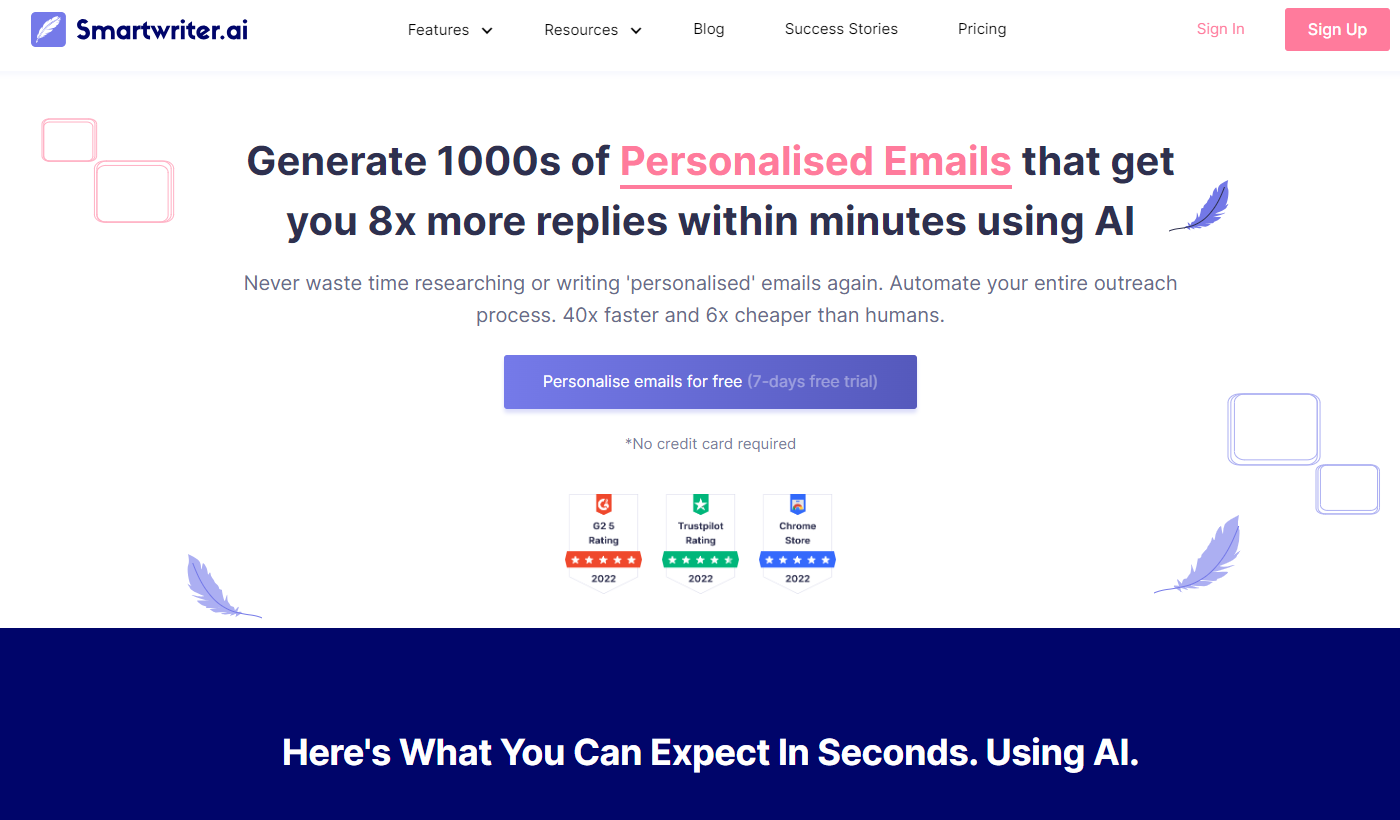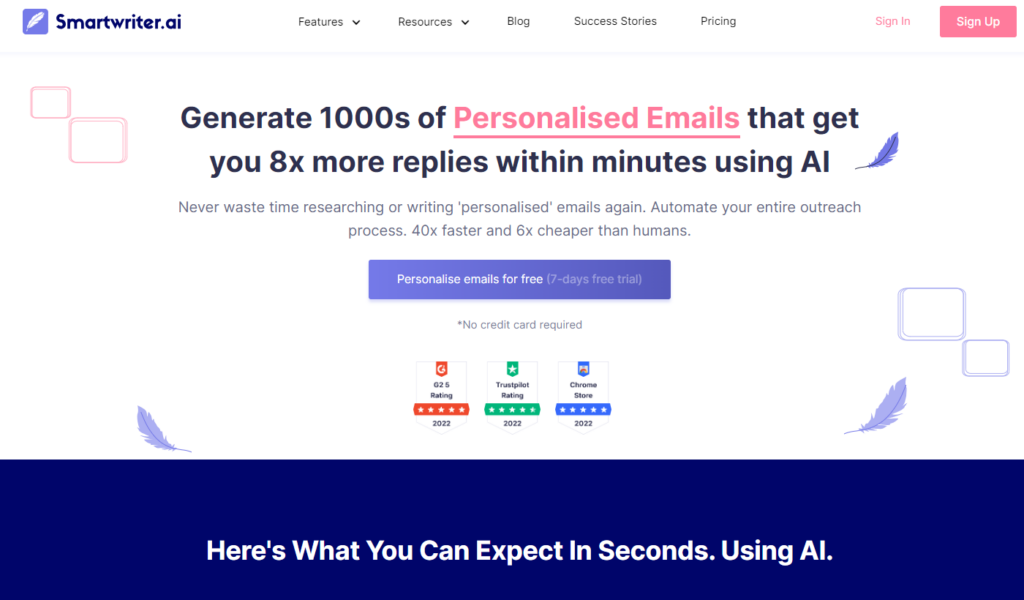 5. Phrasee: The content management guru
Offering features such as content management, predictive analytics, and dynamic content – Phrasee is your ticket to creating engaging and interactive marketing content.
| | |
| --- | --- |
| Price | Best Features |
| Custom Quote | Content Management, Predictive Analytics,Dynamic Content, Engagement Metrics |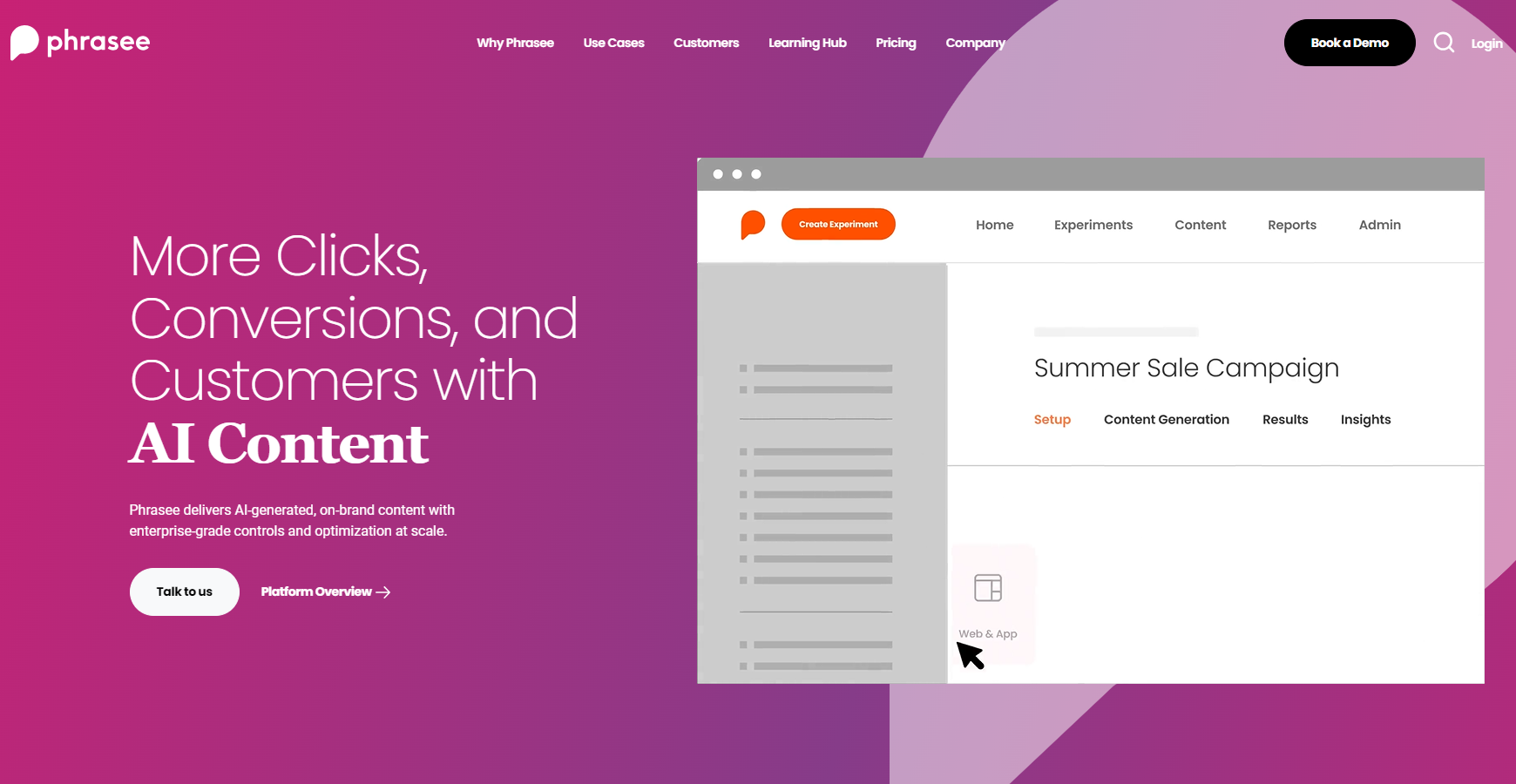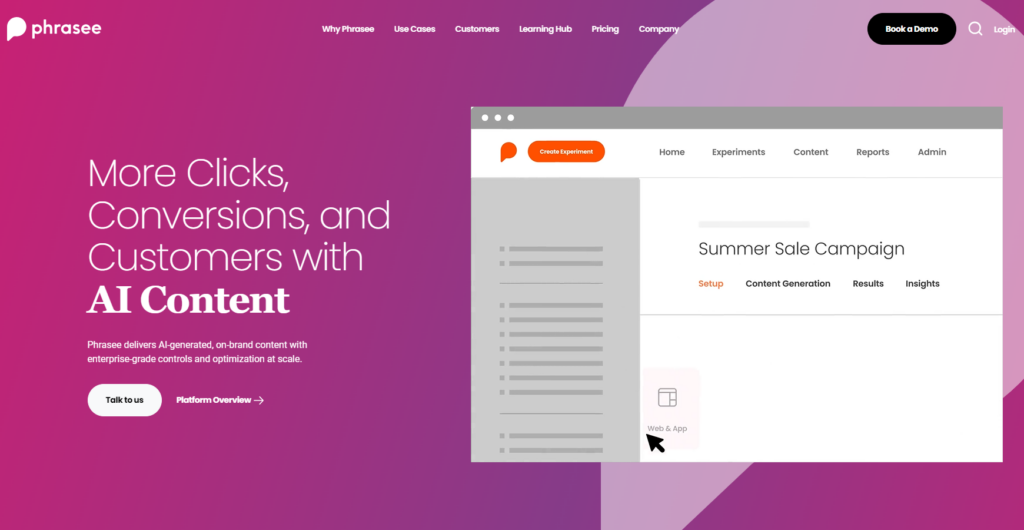 6. Acrolinx: Your content's quality check officer
With Acrolinx by your side, maintaining the quality of your content has never been easier. Some of its noteworthy features include access controls/permissions, full-text search, version control, and approval process control.
| | |
| --- | --- |
| Price | Best Features |
| Custom Quote | Access Controls/Permissions, Full Text Search, Version Control, Approval Process Control |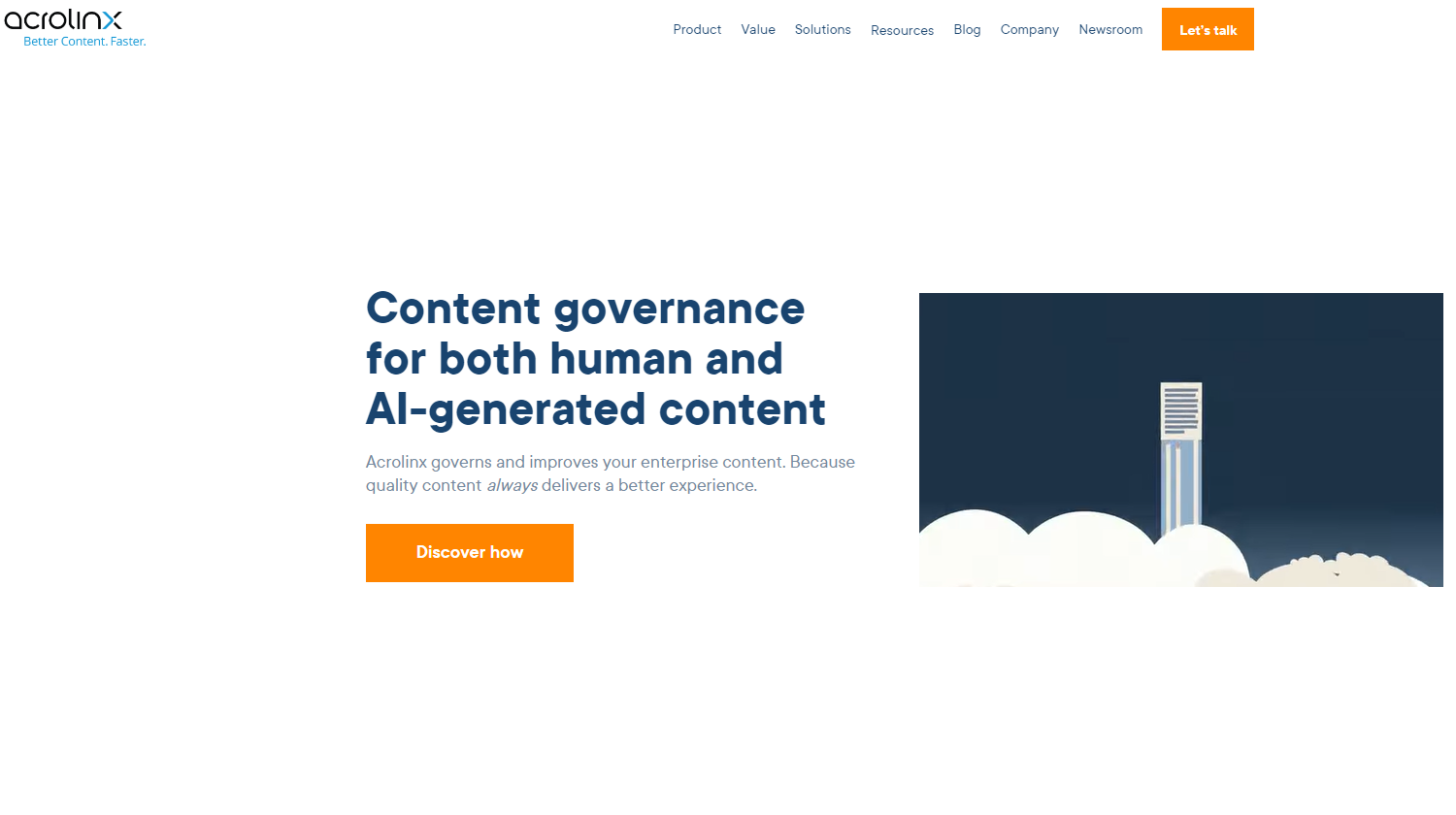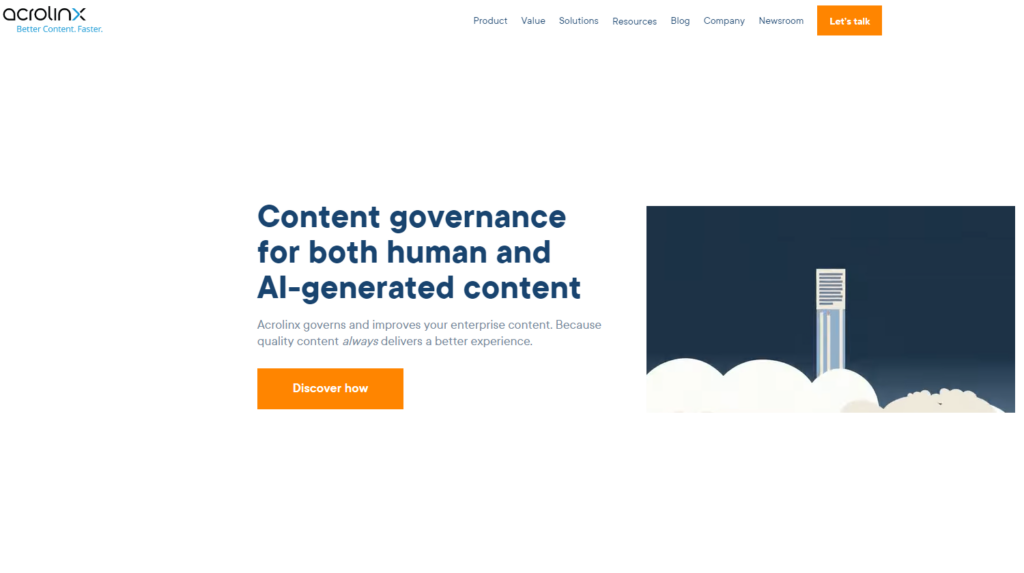 7. Optimove: The mastermind of campaigns
Equipped with features like campaign insights and hyper-segmentation, Optimove is the tool you need to forecast sales outcomes, optimize campaigns proactively, and maximize results.
| | |
| --- | --- |
| Price | Best Features |
| Custom Quote | Campaign Insights, Hyper-segmentation, A/B Testing, Multichannel Tracking |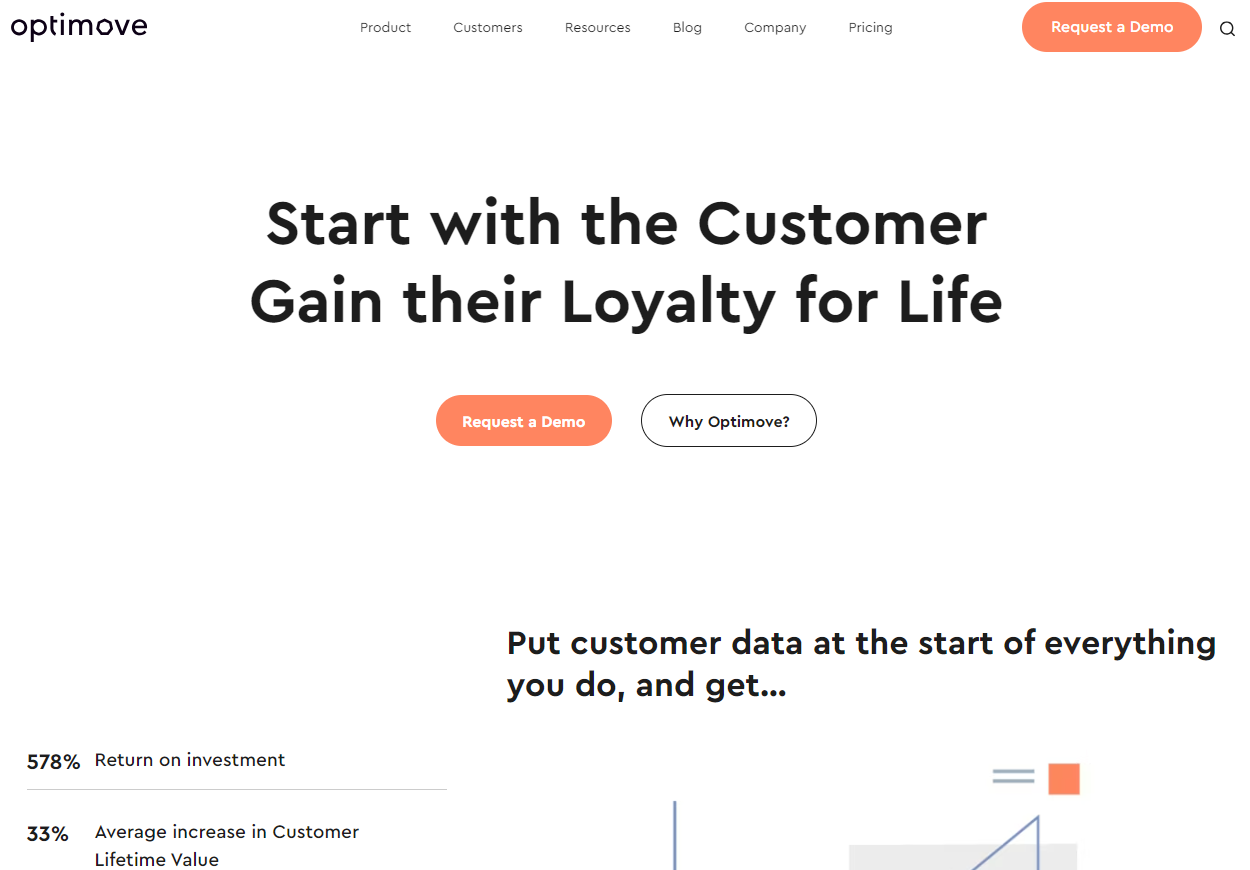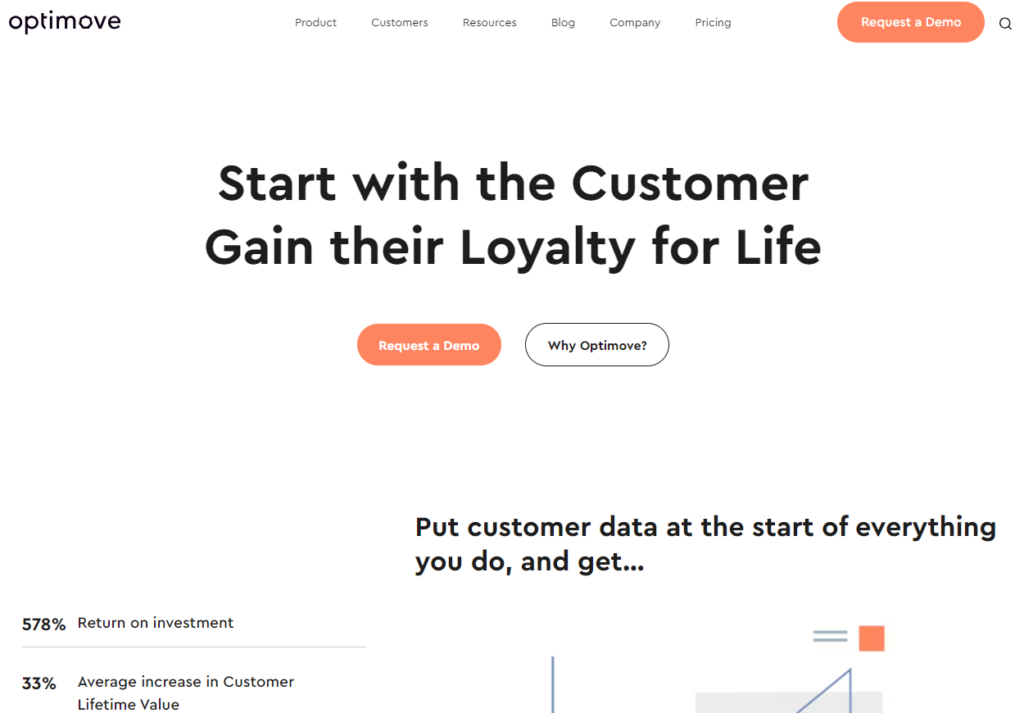 8. InstaText: Your content's tone-check officer
Content too stiff? InstaText can help. It's equipped with features like sentence formatting, sentence rephraser, and a tone checker – ensuring your content strikes the right chord with your audience.
| | |
| --- | --- |
| Price (Monthly) | Best Features |
| $11.99 for Single Users / Custom Quote for Business and Scholar | Sentence Formatting, Sentence Rephraser, Tone Checker |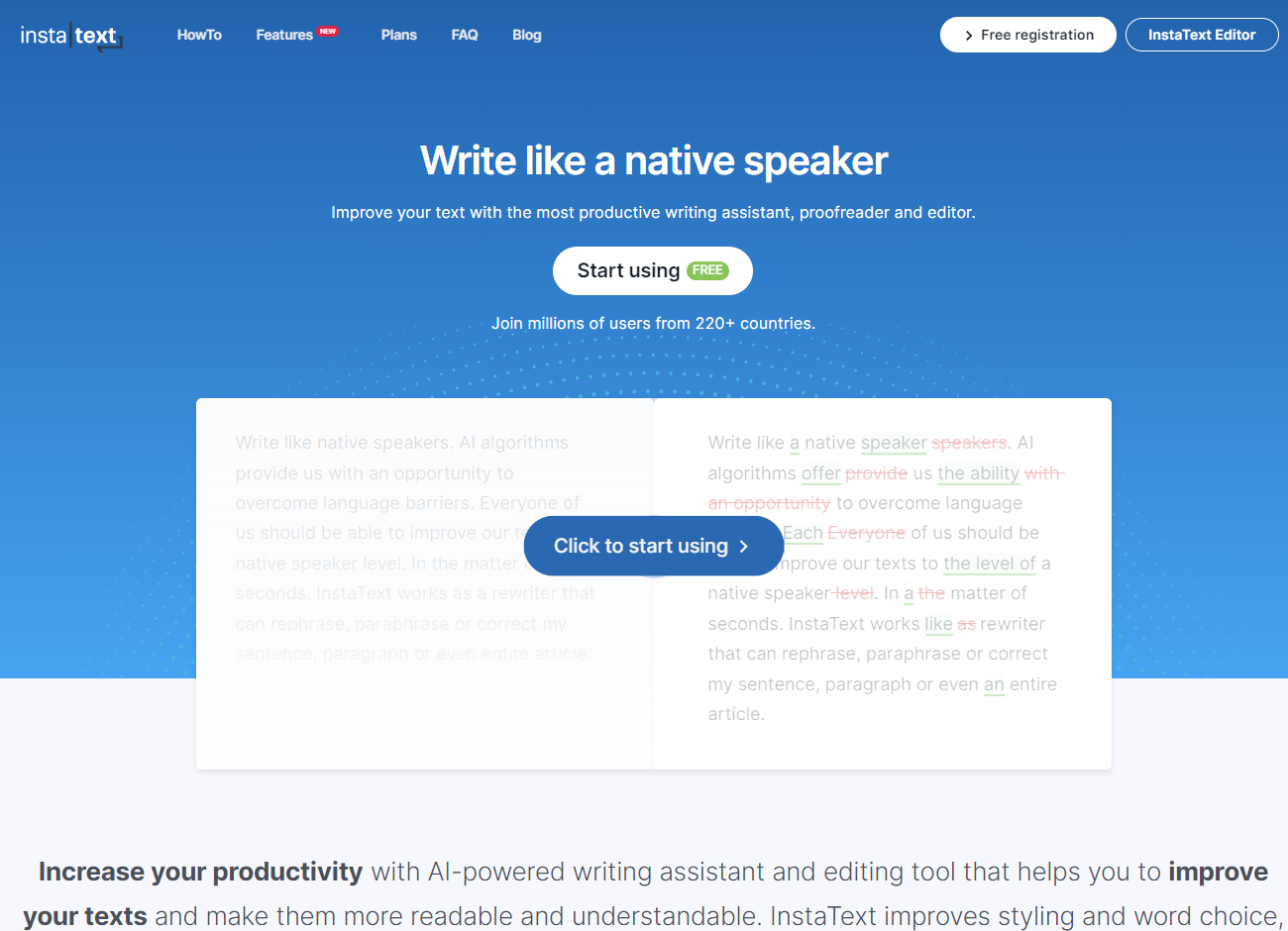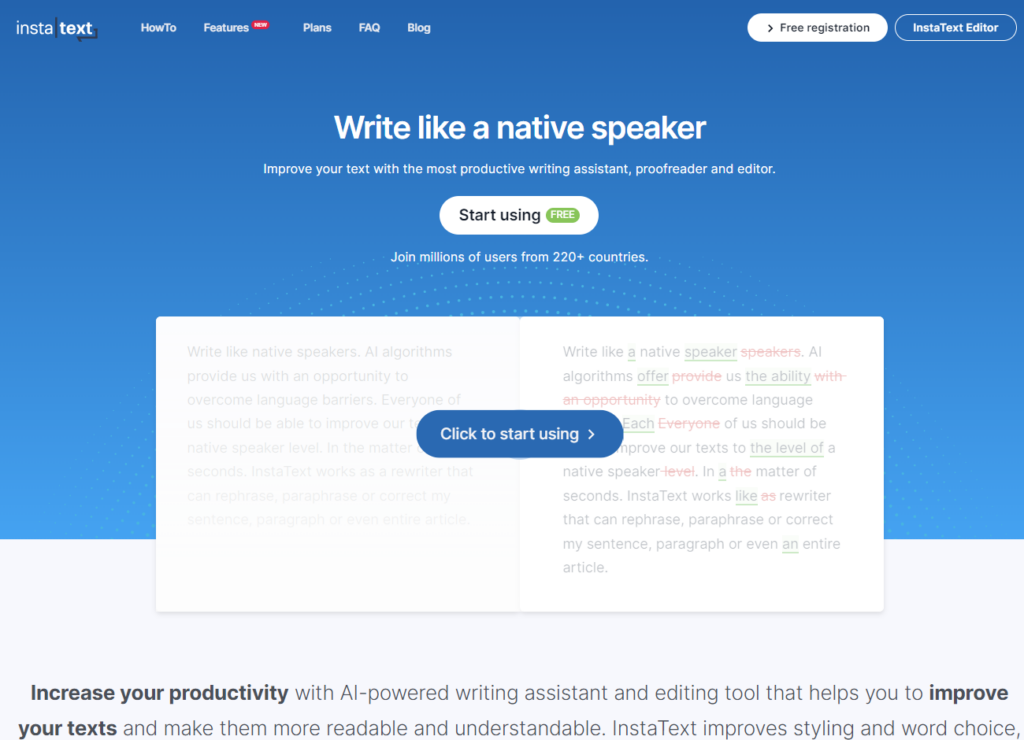 9. Brandwatch Consumer Intelligence: The data analyst you need
Brandwatch Consumer Intelligence takes customer insights to the next level with its automated reports and follower analysis. It's a tool tailored to provide astoundingly in-depth data analysis.
| | | |
| --- | --- | --- |
| Price | Best Features | Ratings |
| Custom Quote | Automated Reports, Report Customizability, Follower Analysis, Influencer Identification, Email Alerts | Features: 4.8, Ease of Use: 4.5, Reporting: 5.0, Overall Score: 4.8 |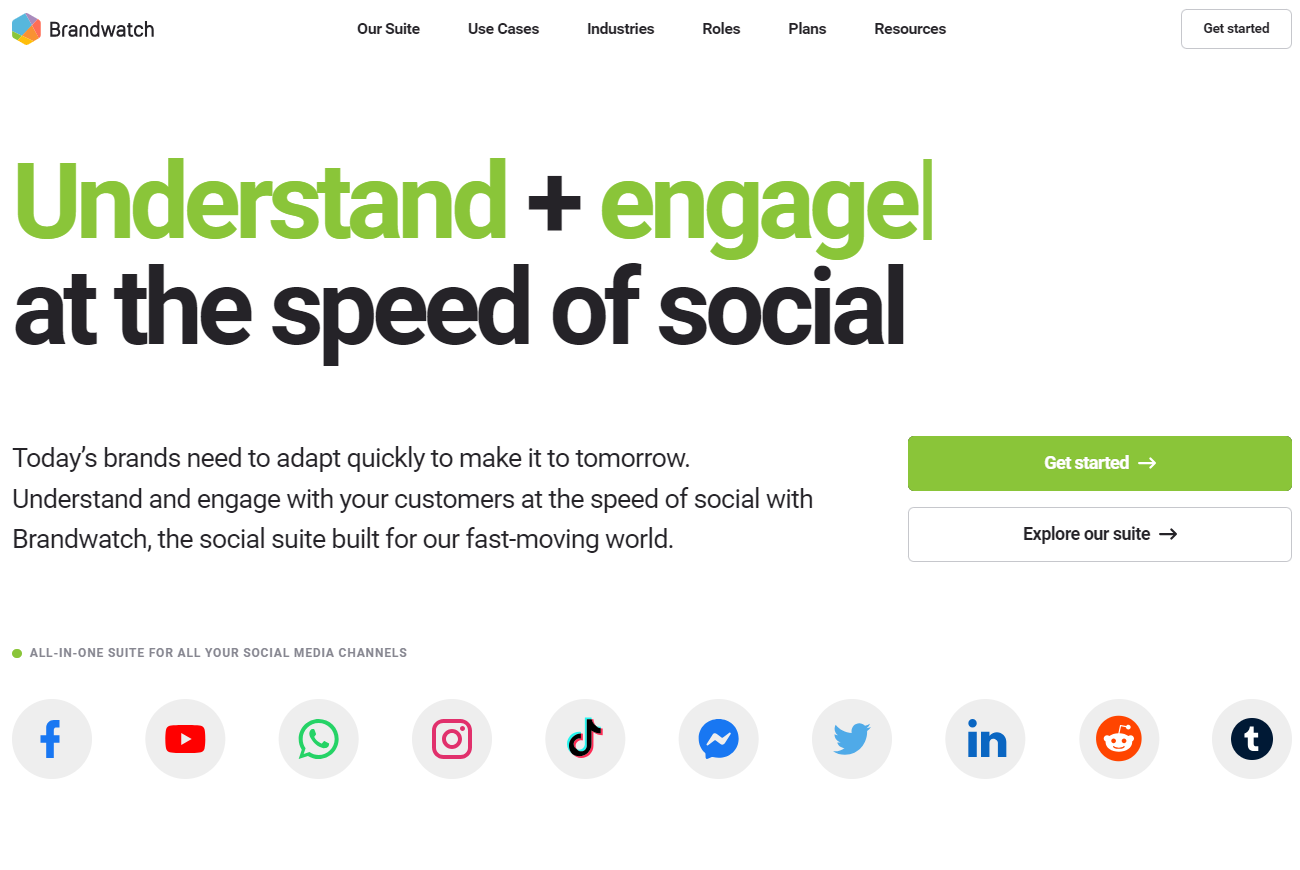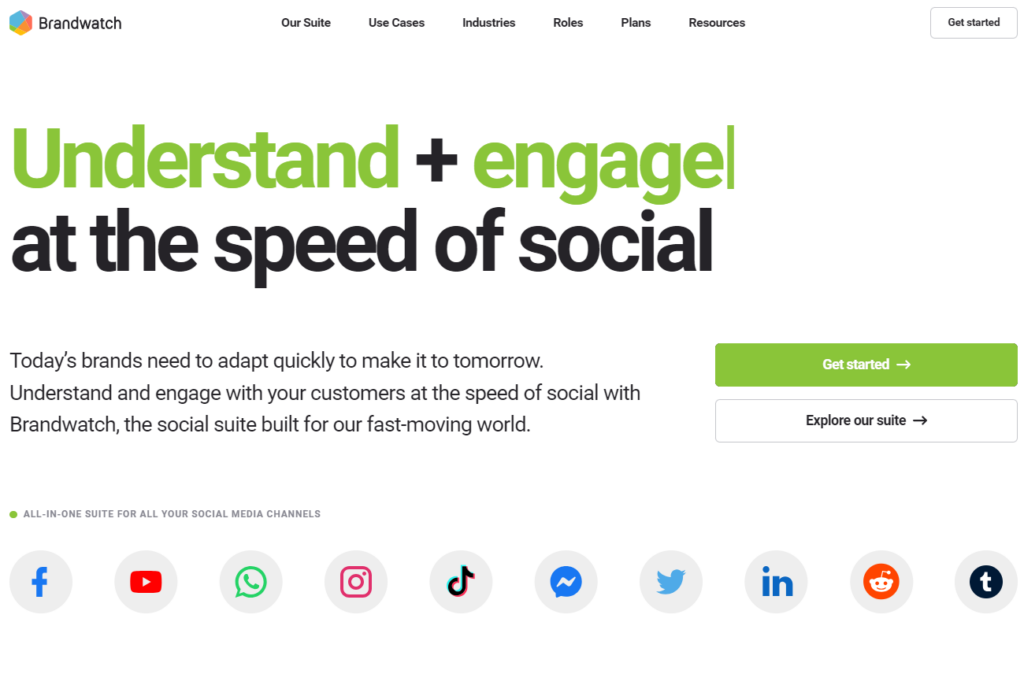 10. Seventh Sense: Your email campaign optimizer
Planning a newsletter campaign? Seventh Sense is your right-hand tool! With its campaign analytics and email campaign management capabilities, it ensures that your emails reach the right people at the right time.
| | |
| --- | --- |
| Price (Monthly) | Best Features |
| Starts at $64 for Hubspot / Starts at $360 for Marketo | Campaign Analytics, Reporting/Analytics, Email Campaign Management, Event Triggered Actions |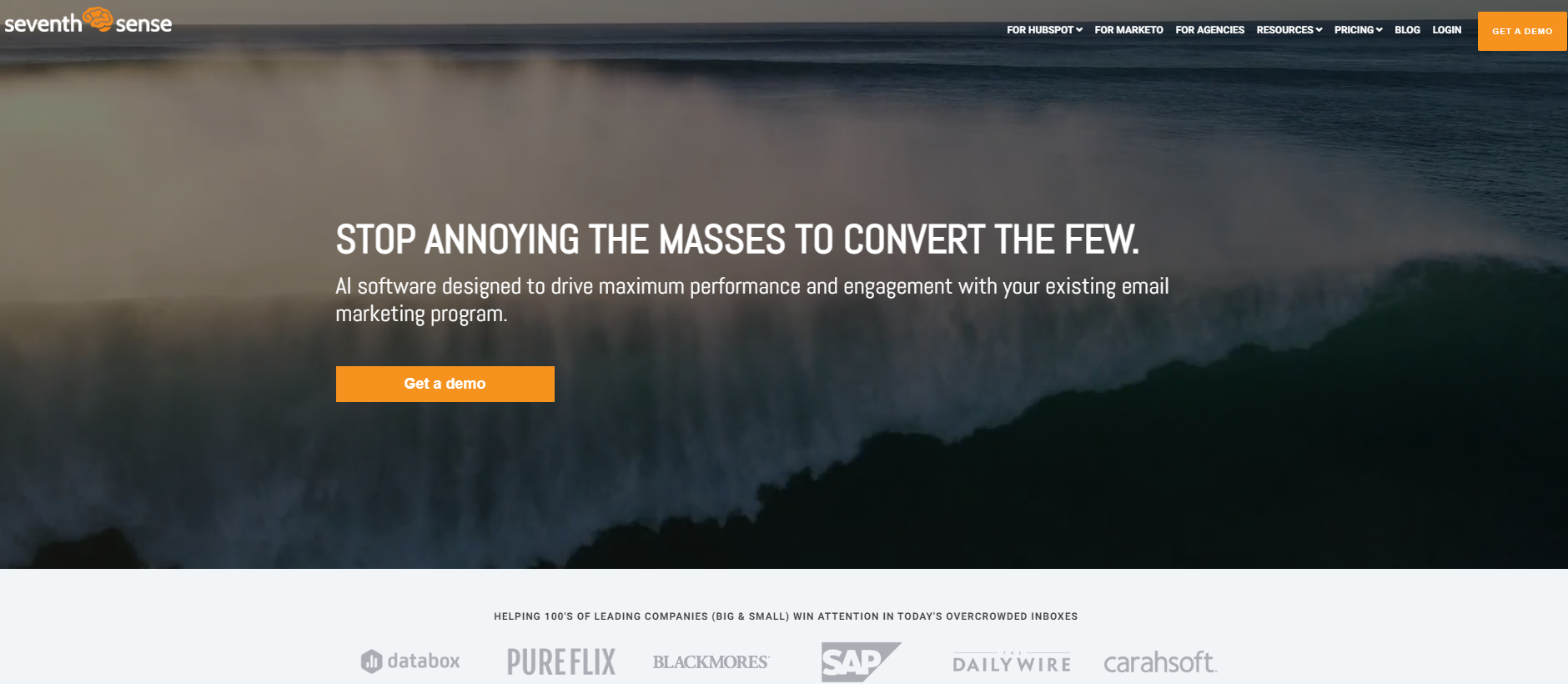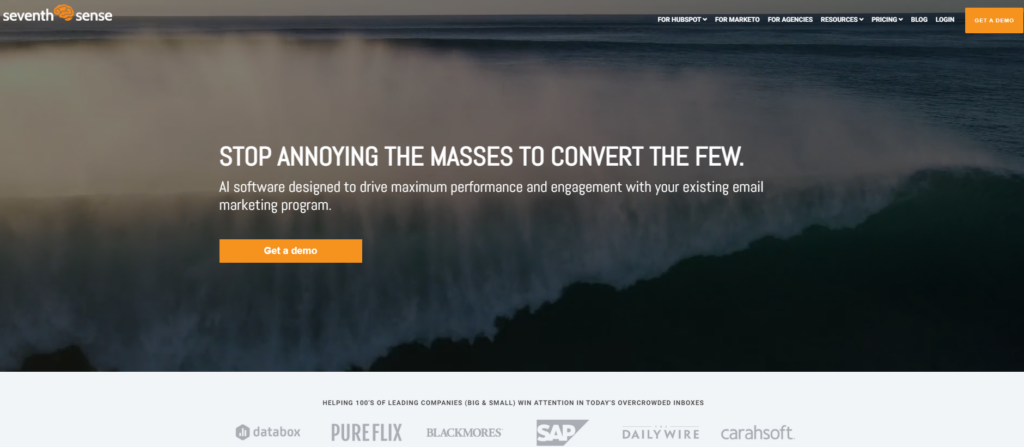 AI in marketing: Let's sum it up
In essence, AI has the potential to supercharge your marketing strategy, providing deep customer insights, personalized content, and efficient campaign optimization.
It's a powerful tool that will propel your business to new heights. However, it's essential to navigate its challenges responsibly, keeping the focus on enhancing customer experience and making informed, data-driven decisions.
To sum it up, AI:
Helps personalize content based on user behavior and demographics.
Optimizes ad placements and audience targeting.
Can be used to automate email marketing, improve the quality of content, and enhance customer interactions.
Is an effective tool for data analytics, forecasting sales outcomes, and improving overall customer experience.
Streamlines SEO optimization, enhances ad performance and revolutionizes copywriting.
Lends a hand with design-related tasks while ensuring that data privacy, potential inaccuracies, biases, and ethical implications are taken into consideration.