What is Integrated Marketing Communications?
Integrated Marketing Communications, commonly referred to as IMC in the most simplistic words, can be defined as "The marketing approach focused on ensuring every communication or message a brand conveys to the target audience is connected and coherent".
This way, all marketing communications , via traditional media to the digital channels, and social media, work together harmoniously and deliver the consumer a consistent and clear brand message through all marketing collaterals. When all these channels are interconnected and sent out the same message, it increases the impact of the communications, and the customers' experience is enhanced.
The brand image is strengthened as all marketing channels work towards the same goals in a unified way. IMC smashes the barriers between various departments and strives towards a more holistic marketing approach. When marketing departments are isolated, it impacts the communications of the business negatively and also reduces efficiency. IMC ensures that all channels follow a similar strategy which helps in achieving business goals and adhering to the company values.
Integrated Marketing Campaign- Explained
How many times does it happen to you that you were drawn towards a product via a social media advertising campaign efforts of a company but when you visit the website of the company to buy it, there was a whole lot of difference between the promotion message and the overall's brand message? This leaves the consumers in a perplexed state and makes it difficult for them to decide whether it's best to process the purchase or not.
This is where IMC comes into play as the core objective of this solid strategy is to cancel out these differences, which leaves a consumer confused. Integrated Marketing communications is one of the most effective strategies that will empower your company to shine and increase its sales. Let's describe it from a more comprehensive aspect to understand better before we get into its benefits of a company.
Long gone are the days when a marketing campaign consisted of a handful of strategies that usually involve mostly traditional mediums to reach the public. Still, now with technology and the internet taking over, the choice of channels for promotions and marketing of products have expanded. All this could be incorporated under the term Multichannel marketing.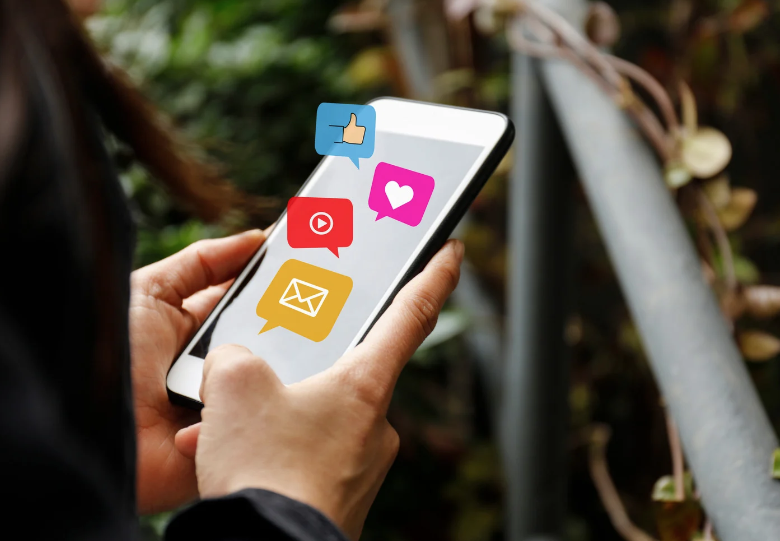 Companies nowadays use multiple channels to approach people in the online and offline world. This could include social media, content on the website blog, email, and more conventional TV ads or more. To increase the impact of this multichannel marketing, Omnichannel is an effective marketing strategy that is focused on delivering the same message across all platforms and channels depending on your consumer persona and the goal of the campaign. IMC is a combination of Multichannel and Omnichannel marketing.
The ultimate objective is to reduce marketing communications differences, ensuring that all marketing endeavors work like a well-oiled machine and share your brand story without any disparities.
What Are The Tools Of Integrated Marketing Communication?
A vital part of the IMC process is the practice of choosing the tools that will be used to reach out to the public and exhibit the message of the company. When marketers or other professionals create a plan for marketing or advertising campaigns, they take adequate time to decide what types of marketing, sales, and advertising tools will be most effective for the success of the campaign.
These tools and strategies totally depend on the type of audience the marketers plan to target and other factors contribute too. All these tools have one end, i.e., the promotions of a product, company, or service. These tools are not limited to digital marketing like SEO, PPC advertising, or content distributions via blogs or guest posts. The scope is wide, and the tools used range from the most cost-effective traditional ones like brochures and flyers or TV/magazine advertising to market their products in the most effective manner. Marketers must also go for a more hybrid approach and leverage all relevant communication channels for the campaign to increase the reach and attract more people from the target audience.
Regardless of what tools and channel marketers choose for promotions, IMC will take care of all communications on the same page eliminating all inconsistencies.
What Are The Benefits Of Implementing Integrated Marketing Communications?
Integrated Marketing Communication, when implemented, is profitable in multiple ways, and marketers can benefit from this effective marketing approach in achieving their goals. It helps them to create campaigns that resonate strongly with the customers due to consistent messages and unifies all marketing channels to work towards a common goal. The goals vary from increasing brand awareness, boosting sales, bringing more views, and more.
IMC serves as a guide throughout the process and is the binding force that comes with several advantages both for the customers and the companies. Let's have a brief look at some of them.
Brand Recognition
In this plethora of brands in the online and offline spaces, being recognized is not simple. Companies must take advantage of all available channels repeatedly with consistent, engaging messages to be recognized, build relations with consumers, and resonate with their preferences. IMC is a great way to ensure that all your marketing efforts across various collateral strengthen your brand presence and help in recognition.
IMC strategy reduces disjointed experiences, which is one of the core reasons why consumers lose interest in the products or services of a company. For achieving the desired sales and marketing goals, IMC is the most beneficial approach that yields results in less time.
Reduce Risks
In this technologically advanced world where diverse startups germinate every year, marketing plays an essential role in succeeding in the fierce competition. From students opening new ventures in the online world to service businesses taking their company to the next level, marketing is now an integral part of every small to medium business to excel in this competitive environment. For smaller companies, it's easier to manage the marketing efforts on their own.
Still, when the business is popular among consumers, marketing efforts must be expanded to keep up with the competition and fulfill the demands of the consumers. Then the companies will have to create multiple teams, including sales teams, marketing, and advertising teams, or even outsource some of the marketing work. In this scenario, if IMC is not implemented, there is an increased risk of losing track of your brand message and image, and inconsistencies may appear.
Integrated marketing communication will support that this doesn't happen, and the brand sustains uniform communication and solid relations with the current customer base and target audience.
Reach Wider Audience
The more public your marketing work target, there is higher the chance of a conversion. Integrated marketing communication is a strategy that enables marketers to explore new avenues and reach more people with accuracy to ensure that there is less probability of missing reach to new prospects regardless of which channel they are on.
For instance, a clothing brand creates personalized products for wide groups with distinct age brackets, preferences, style, size, and more, and for each group, there is a preferred choice of channel. This means your audience is available on diverse platforms. You must ensure that your brand story and marketing messages reach everyone to have the same impact on diverse groups of people.
IMC is an excellent approach which supports marketers to create campaigns for multiple channels and have a direct impact on a larger audience.
Increased Efficiency and Revenues
Disconnected marketing is the enemy of workforce efficiency. An organization with multiple teams that include sales, advertising, marketing, and more, the IMC approach will create an efficient team with excellent streamlined communication. This empowers them to work together and the time consumed in doing similar tasks is saved, and the overall efficiency is enhanced.
When different teams in your company get productive and direct their efforts towards a common goal, you will observe a hike in your sales and revenues, which as a business owner, everyone wants.
Cost Effectiveness
Every business owner's ultimate dream goal is to maximize the performance of their marketing campaigns without exceeding their budgets. Multichannel marketing can be expensive if you do not opt for IMC, as you will have to create separate assets for each channel. Integrated marketing communication empowers marketers to create assets like images, written content, and videos that can be utilized for different channels, thus depreciating the overall costs of marketing campaigns.
For instance, if a company wants to leverage video marketing via traditional channels like TV and digital platforms like YouTube. IMC will help to utilize the same content, and both teams can communicate better, and the same cohesive messages are spread out, which increases customer trust in the company and reinforces the consumer-company relations
Wrapping Up
Integrated Marketing Communication is a complicated discipline, and companies are inclined towards obtaining the broad spectrum of benefits it offers for business growth and consumer trust. Business administration and students enrolled in a marketing program learn about this effective approach to bring real results for the agency/ company they will work for.
People interested in getting in-depth knowledge about it can enroll in a Master's program for more advanced education and capture the accelerating job market. A professional working in the Integrated Marketing communication field earns an attractive starting salary and with great career prospects and growth. Stay tuned for more articles about how to create an integrated marketing campaign and do' and don'ts of it.