White label SEO: Mastering SEO without the hassle
Have you ever found yourself wondering how to improve your SEO strategy without dedicating too many resources? Or how to quickly advance in the realm of SEO without starting from scratch? Then "White Label SEO" is something you'll want to explore.
This tactic, still relatively unknown to the broader public, is an absolute game-changer for those aiming to provide top-tier SEO services without the hassle of content creation or in-depth analysis.
Are you pondering if this could be a fit for you and how to implement this approach? Debugbar is here to assist!
As experts in the field, we're about to unveil the intricacies of this unique SEO strategy. But before to begin, here are the essential points of this article:
White Label SEO is a strategy that allows businesses to offer SEO services under their own brand while outsourcing the actual work to experts in the field.
This approach involves human expertise rather than automated processes, making it a valuable option for businesses.
White label SEO benefits include cost-efficiency, access to expertise, focus on growth, comprehensive solutions, sustainability, new client acquisition, and better outcomes.
Expect a white label SEO provider to offer services like SEO expertise, keywords research, on-page and off-page optimization, local SEO, content creation, and more.
When choosing a white label SEO solution for your agency, consider factors like reputation, financial stability, past work record, responsiveness, and positive reviews.
Let's dive in! Join us in uncovering the details of White Label SEO and find out if it might just be the solution you've been searching for.
White Label SEO: What it is and how it works?
White Label SEO is a clever approach where an entity can offer a variety of SEO services under its own brand name while outsourcing the actual task accomplishment to another party, often experts in the field.
This method enables businesses to sell and rebrand these services as their own.
The special aspect here is, it's powered by actual human expertise and not just automated processes or API.
There might be some automation involved, especially when it comes to keyword search software tools.
Still, the bulk of the work implemented is carried out by trained professionals.
This methodology allows for a hands-off SEO strategy that can be effectively utilized by companies who want to focus on their core competencies without getting tangled up in the sometimes complex makings of SEO.
Let's break down this model into three simple steps:
Offer SEO Services: Your company decides to offer SEO services to its clients, thus widening your portfolio and adding value.
Outsource: Instead of creating an in-house team from scratch, you outsource these services to experts – the third-party specialists who live and breathe SEO.
Rebrand: The final product is then branded under your company's name making it look like you have crafted these services yourselves. It can be a significant boost to your prestige and credibility in the eyes of your customers.
Can't see the point of such a service? Be patient, you'll soon understand!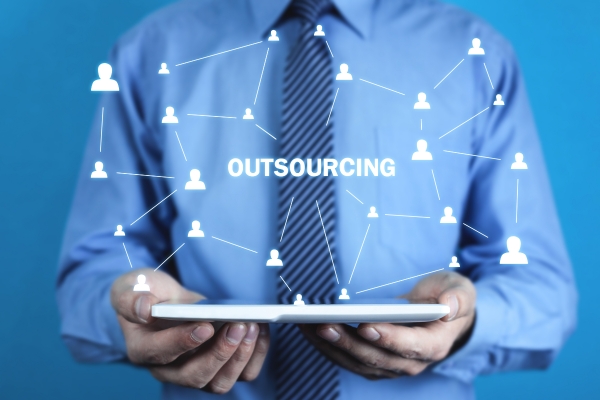 What are the benefits of white label SEO services?
There's an abundance of perks when it comes to using white label SEO services, let's explore each benefit to understand why this strategy is such a buzzword amongst businesses today:
Cost and efficiency: Businesses can sidestep the financial drain of recruiting and maintaining an in-house SEO team. Instead, they can leverage a skilled outsourced team and only pay for the time they work on specific projects. This arrangement takes the strain off managing costs like salaries, benefits, taxes, tools, and subscriptions.
Access to expertise: With white label SEO services, agencies can tap into a pool of professional SEO talent without hefty expenses. It means you can deliver quality service, allowing you to focus on optimization, client acquisition, and service enhancement.
Focus on growth: White label SEO services are particularly suitable for agencies that aren't fully prepared to establish and manage a dedicated SEO team. It helps them concentrate on deepening client relationships, optimization, marketing initiatives, and business expansion.
Comprehensive solutions: White label SEO services can fill in the gaps in your business offerings. If your company specializes only in certain areas, this approach complements and enhances your service package enabling you to provide a comprehensive marketing solution.
Sustainability and predictability: The fixed monthly costs associated with white label SEO allow businesses to plan their budgets effectively improving the transparency in SEO pricing and better controlling Return on Investment (ROI).
New client acquisition: Adopting White Label SEO services helps to increase your client base. It streamlines communication as clients have a single point of contact which fosters trust and improves communication.
Better outcomes: Collaborating with an SEO partner who doesn't have to market their products allows for better prices. It ensures your focus remains on achieving superior results for clients and hastens project completion times.
What to expect from a white label SEO provider?
When you opt for a white label SEO provider, you're essentially paving a path to a wide range of services.
Here's what to anticipate from an efficient White Label SEO Provider:
SEO expertise: Expect a healthy dose of SEO expertise. They will provide comprehensive SEO strategies, including content marketing for successful campaigns. They will also devise pitches based on data to demonstrate the value of their SEO services and attract more clients.
Keyword research: A vital component in SEO is keyword research. Your provider will search the most appropriate keywords to target the right audience and drive relevant traffic to your site. They will assess your current site performance, identify ranking opportunities, and suggest suitable keywords.
On-page optimization: They should be masters at optimizing on-page SEO elements including title tags, headers, meta descriptions, URLs, page speed, and linking structures for improved search engine rankings. This also entails managing site elements such as images, text content, and error pages for search engines.
Off-page optimization: Your provider should excel at off-page SEO activities like link building, influencer outreach, public relations, social media marketing, and local SEO. They will manage off-site factors to improve organic rankings.
Local SEO: Providers should target specific geographical areas to boost visibility and relevance in local search results.
Content creation: They should create or assist in creating SEO-optimized content assets such as blog posts, videos, ebooks, graphics, etc. They should also generate engaging, SEO-optimized content for online marketing strategies.
Additional services: Providers should offer other services like lead tracking enhancements to help clients better understand their revenue sources. They might also propose web design services to marry the site design with SEO strategies.
As you can see, white label SEO has a lot to offer. But to take advantage of all these benefits, you need to choose a quality agency.
The problem is, when you're not necessarily in the business, it can be complicated… Don't panic, Debugbar gives you all the points you need to check to choose the right white label SEO agency.
How to choose a good white label SEO provider?
In the world of SEO, reputation and experience go a long way. Here are some pointers for evaluating a provider's standing and proficiency:
Consider the longevity and financial stability of the company. Long-standing companies often indicate stability and reliability.
Check the provider's portfolio, dig into their past projects to assess the breadth and depth of their experience.
Ensure that they have efficient communication with their clients.
Find reviews to ensure that they did a great job with their former customers.
Analyze their team strength and skills. Make sure they have a diverse team of experts, including content strategists, link builders, web designers, and social media pros.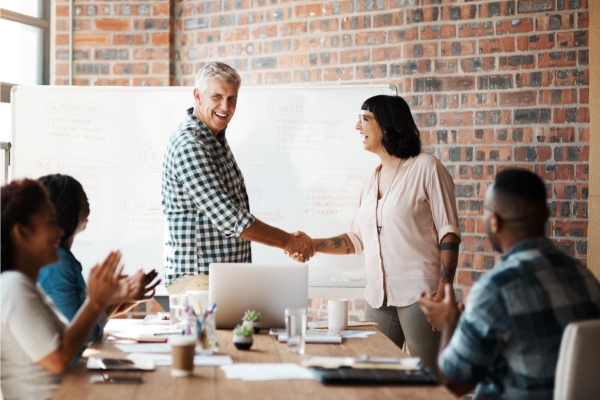 Financial stability: an essential parameter
Evaluating the financial stability of your potential provider is equally important because a financially stable company is likely to invest more in tools, technology, and talent which can benefit your projects significantly.
To do it you should scrutinize their track record. A profitable company with a consistent history often reflects sound financial health.
Past work record: The proof of the pudding is in the eating
Assessing a white label SEO provider's previous works can reveal quite a bit about their competency. Here are key points to consider:
Inspect their portfolio for diversity in industries and types of projects handled.
Check if they've worked with businesses of all sizes – startups to major corporations.
Look for proof of success in their past campaigns. This could be in the form of case studies or client testimonials.
Responsiveness and reporting: Communication is key
A great provider will ensure effective communication throughout the process. Here's what to look out for:
The company should provide regular reports about your SEO campaign. This transparency allows you to gauge the return on your investment.
Reports should be easy to understand, with clear metrics and actionable insight.
The provider should be responsive to your queries and provide prompt updates about campaign progress.
Finding positive reviews: Validation from peers
Validations can significantly influence your choice of a white label SEO provider. Here are some guidelines:
Look for positive reviews on platforms like G2, Trustpilot, and Google Business Profiles.
Consider testimonials on their website, but also look for third-party validations for unbiased feedback.
Checking website optimization and user experience (UX) to analyze the skills of the Agency
Website optimization and user experience can serve as a benchmark for assessing the skills of an SEO provider. Below are points to consider:
Check how well their website ranks on search engines. A good ranking indicates their understanding and implementation of effective SEO strategies.
Analyze the user experience (UX) of their website. If it's seamless, it's an indicator that they understand various elements contributing to a good UX.
Are you afraid you don't know how to identify the right agencies? Then here are a few recognized providers you might find useful.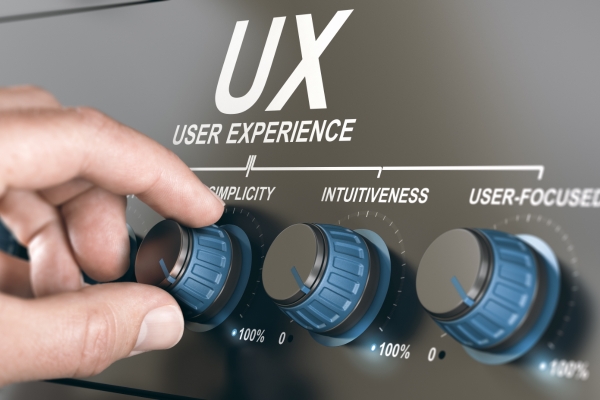 Noteworthy white label SEO providers
Several global players have made a mark in the White Label SEO industry. Here are a few that deserve mention:
Boostability: Full-service SEO agency with customizable pricing
Boostability is a full-service white label SEO agency that caters to 30,000+ active clients worldwide.
Their comprehensive reseller program includes services from on-page and off-page SEO reporting to website design and development.
Boostability also excels in training, sales support, and appointing dedicated growth managers.
Their pricing model is tailored to factors such as target markets, locations, and industry competition.
Semrush: Strategic tools for client SEO management
Semrush, a renowned name in the SEO industry, is a provider of white label products and services.
It offers a vast array of over 55 marketing tools, that will help you create data-driven pitches and manage client SEO effectively.
Features like:
A client portal and CRM platform,
Custom white label reports,
Reliable data for crafting SEO strategies,
And content writing services position Semrush as a top contender.
One of Semrush's highlights is its ability to manage multiple clients from one place. Plus, the seven-day free trial gives you the opportunity to test the product.
SEOReseller: certified partner offering tailored packages
As a certified Semrush Agency Partner and Google Partner, SEOReseller offers full-service white label SEO.
They have three packages with monthly hours of work from a diverse team consisting of digital marketers, writers, editors, and webmasters.
Aside from these packages, SEOReseller provides consulting services, including:
Audit,
Reports,
Plans,
And expert recommendations.
The HOTH: Affordability with a dedicated project manager
As an all-in-one SEO platform, The HOTH is known for its affordable white label link building and SEO management services.
Instead of traditional packages, they have set prices for specific services offered on the Hoth X platform. Every service comes with a dedicated project manager to ensure smooth operation.
Search logistics: specialized full-service provider
Carrying expertise in full-service white label SEO services, Search Logistics offers tailored packages to meet individual client needs.
They have several case studies that exhibit their effective SEO processes and results. Their transparent approach to project management sets them apart.
DashClicks: Reseller offering comprehensive services
DashClicks is a marketing services platform and SEO reseller providing white label SEO and content services.
Its team of SEO experts covers all aspects of optimization, offering:
Analytics platform access,
Keyword tracking,
Competitor research,
Link building,
Monthly content creation,
And reporting.
DashClicks begins its pricing for white label services at $199 per month without any long-term contracts.
LinksThatRank: focused white label link building
LinksThatRank is exclusively known for its white-label link-building services with stringent quality control.
They focus on creating high-quality, non-spammy links by implementing a 23-point quality control checklist and manual link placement checks.
Their commitment to not using Private Blog Networks (PBNs) for link building speaks volumes about their ethical approach.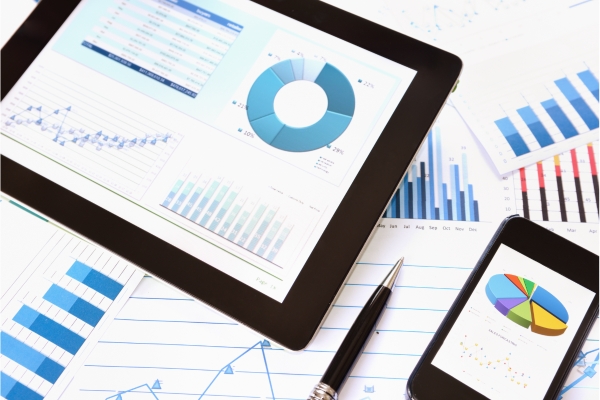 White label SEO: The final verdict
White Label SEO is indeed a game-changer. It offers a practical way for businesses to broaden their service range, increase revenue, and provide top-notch SEO services without having to invest heavily in crafting an in-house team.
To recap, let's quickly rehash the key points:
White label SEO enables businesses to deliver quality SEO services under their own brand name by outsourcing the task completions to third-party experts.
It saves resources, provides access to expertise, promotes business growth, offers comprehensive solutions and improved efficiency, increases client focus, and allows financial predictability.
A good white label SEO provider should have strong reputation and experience, a solid financial base, proven past work record, positive feedback from previous clients, and excellent website optimization.
While it clearly provides significant benefits, the success of implementing white label SEO services depends heavily on choosing the right provider.
The provider should align with your agency's needs in terms of expertise, support, pricing models, and more.
As we move further into the digital age, white label SEO continues to gain popularity as an efficient solution for companies looking to offer quality SEO services while focusing on their core competencies. It's an efficient way of ensuring that clients are getting top-tier services without having to understand the nitty-gritty details of SEO.
So if you're searching for ways to enhance your service offerings and maximize profitability without getting tied down with operational intricacies – white label SEO might well be the way forward.