Support for Windows 7 and 8.1 fully ends. Upgrade your system and embrace the new technology!
It's the end of an era for Windows 7 and 8.1 users as Microsoft officially ends its support and security updates for these two operating systems.
This means that any computers running on either of these systems will no longer receive critical security patches, leaving them vulnerable to malicious attacks. Furthermore, with Google Chrome ending their support next month, it's time to upgrade your system with the latest technology if you want to stay secure online.
An Overview of the End of Support for Windows 7 and 8.1
Microsoft stops providing security updates and technical support for Windows 7 and 8.1 on the 10th January.
The american company will also stop providing Edge Browser updates in a few days.
Third-party apps, such as Google Chrome, will soon discontinue their support as well
Businesses that used Windows 7 were able to pay for up to three years of extended support.
Microsoft strongly recommends that Windows 7 and 8.1 users upgrade to the latest version, Windows 10, to ensure their security
The end of support for these two operating systems is a reminder of how quickly technology can become obsolete and that you have to adapt. So you may have to change your habits.
What's Next?
Now that Windows 7 and 8.1 support has ended, users who still have either of these operating systems should upgrade their system to the latest version of Windows as soon as possible.
Microsoft strongly recommends upgrading to Windows 10, which was designed with improved security measures in mind. Additionally, it comes packed with several new features that are not available on previous versions, such as:
enhanced accessibility options,
Cortana voice assistant support,
and more.
Upgrading to a newer version can be intimidating for some users who may fear data loss or compatibility issues. Fortunately, Microsoft offers several resources to help make the upgrade process as smooth and seamless as possible, including an extensive list of compatible devices and step-by-step instructions on how to transfer your files and settings.
How to Upgrade Your Computer's Operating System?
If you're running Windows 7 or 8.1 and are ready to upgrade, follow these steps:
Make sure your computer is running a supported version of Windows. You can check which version of Windows you are currently running by typing "winver" in the search bar and press enter.
Backup your important files. It is always a good idea to create a backup of your files before upgrading your operating system.
Open the Settings app by clicking on the Start menu and selecting the gear icon.
In the Settings app, select "Update & Security."
Under the "Windows Update" section, select "Check for updates."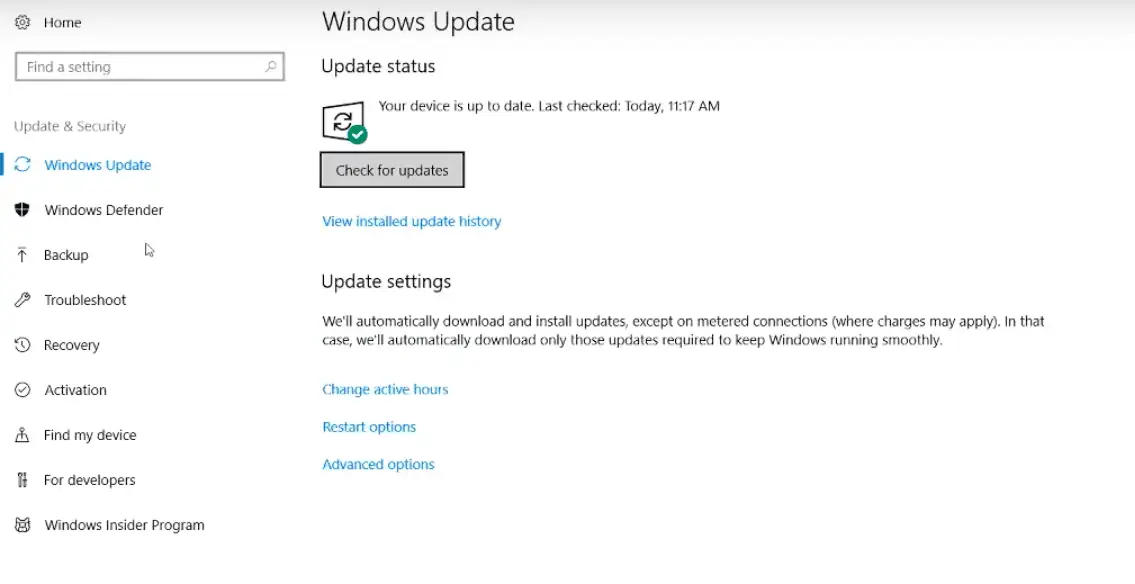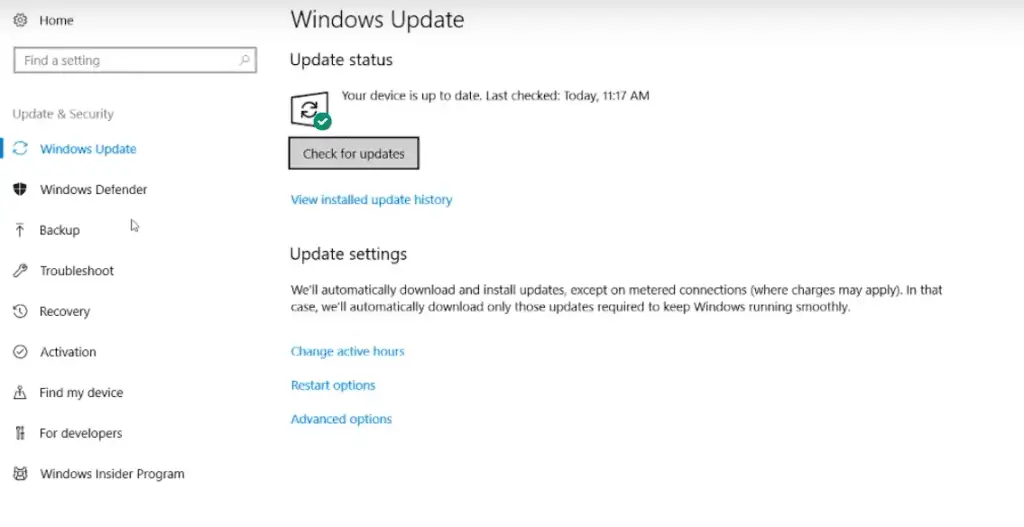 Windows will check for any available updates, including the latest version of Windows.
If an update is available, you will be prompted to download and install the update. Make sure your computer is plugged in and connected to a stable internet connection.
Follow the on-screen instructions to complete the installation. Your computer may restart several times during the installation process.
After the installation is complete, your computer will be running the latest version of Windows.
Congratulations, you've successfully upgraded to Windows 10! Make sure to check for updates on a regular basis to ensure your system is always protected against the latest threats.
The transition from one operating system to another can be daunting but with proper guidance and knowledge, upgrading your computer's OS doesn't have to be complicated. By following these steps, you can make sure that your computer is up-to-date and secure at all times so that you can confidently browse the internet without worry.
You still hesitate to upgrade? The following should convince you to do so.
The Consequences of Not Upgrading to a More Secure Operating System
Not upgrading your operating system can put you at risk of falling victim to cyber attacks and other malicious activity.
When a system has outdated security measures, it's much easier for hackers to exploit its weaknesses and gain access to sensitive data. Additionally, without proper technical support from the manufacturer, it can be difficult to troubleshoot any issues that arise with your computer.
Neglecting to upgrade your operating system can also limit your ability to use new features or applications. As technology progresses, software developers will often stop supporting older versions of their programs due to compatibility issues which means even if you were able to purchase an app in the past, you won't be able to use it anymore unless you upgrade.
What to Do With an Older, Unsupported Version of Windows?
It is recommended to move to the most current version of Windows by purchasing a new PC. Indeed hardware and software have improved a lot since older versions of Windows were released and newer computers are faster, more powerful, and more secure.
Alternatively, if an unsupported version of Windows is used, the PC will still work, but it will become more vulnerable to security risks and viruses. The PC will continue to start and run, but the user will no longer receive software updates, including security updates, from Microsoft.
To address this, you can update your older, unsupported version of Windows by downloading the Windows Update Assistant to update the system.