Zoho One: the ideal solution for managing your business
Are you looking for an ultra complete management software to manage your business? Zoho One could be the answer to your needs. This all-in-one software suite offers an incredible amount of management tools that will surely help your business achieve its goals.
Zoho One: the ultra complete software suite
Zoho One is a browser-based and mobile solution from the software company Zoho.
It includes more than 40 different applications that allow it to cover many aspects of the daily management of a company.
So, whether you need to handle:
your finances,
your customer relations,
your team,
your sales strategy,
or even your marketing
Zoho One has it all.
But let's take a look at the advantages of this all-in-one software to see for yourself.
The 3 major advantages of Zoho One
The Zoho One CRM suite really does offer a lot of benefits but there are 3 in particular that can make it the ideal solution for your business:
Zoho One is all-in-one,
It fits any business,
It allows you to collaborate easily and efficiently.
It is all in one
Zoho One brings together in one place all the applications you need to run your business. This means that you won't have to deal with a multitude of software. The management of your business will be greatly simplified.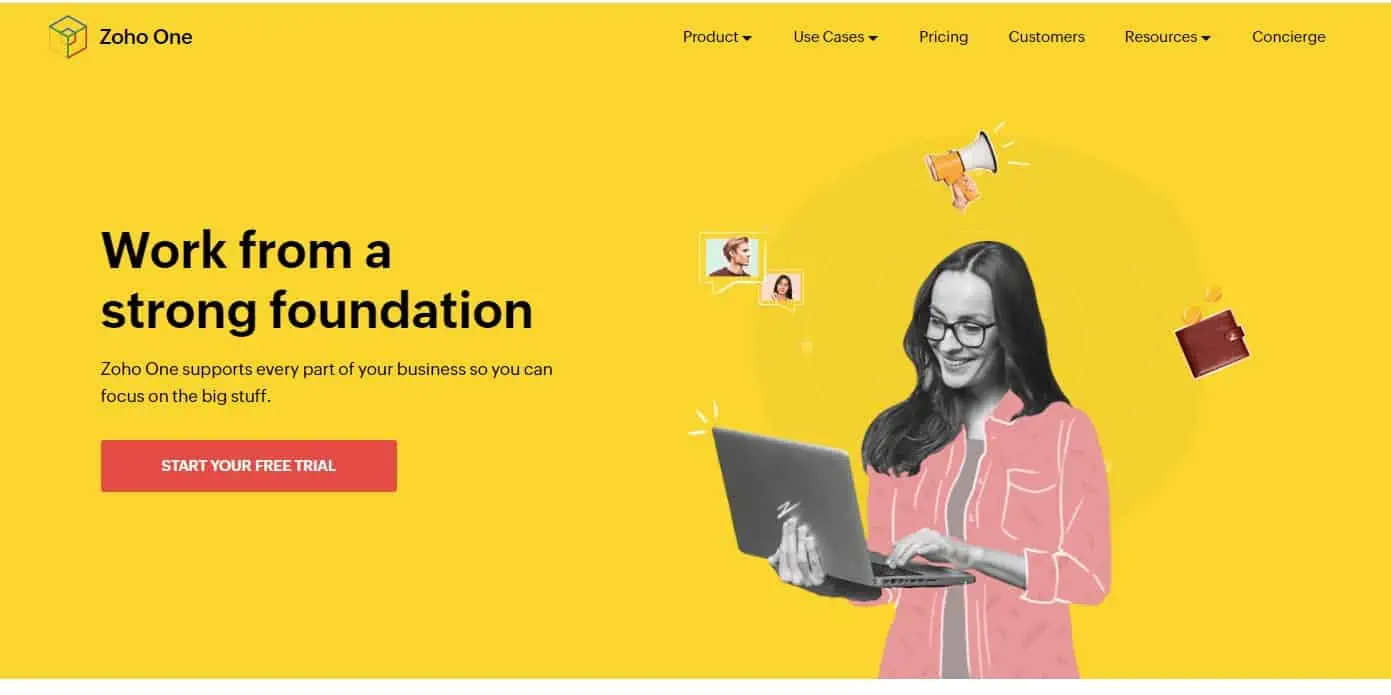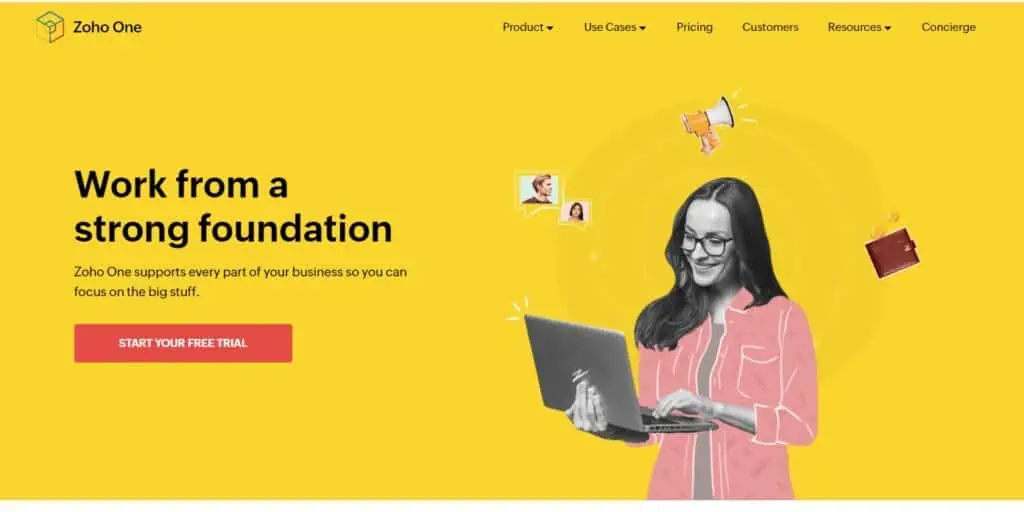 It adapts to all businesses
The Zoho One solution is modular and can be adapted to most of your needs. Indeed, you can add or remove modules at your convenience and pay only for those you really need.
It allows a simplified collaboration
With Zoho One your team can collaborate on common projects in perfect harmony and stay connected, no matter where they are (telecommuting, office…).
You can also access your data and work tools from anywhere. This is especially convenient for companies whose teams are not located in the same geographical areas.
But make no mistake, the reason Zoho One can offer so many benefits is because of its many built-in applications.
8 Zoho One Features You Must Know
Here are some of the most outstanding features offered by Zoho One:
Zoho CRM: this Customer Relashionship Managment (CRM) app allows you to manage your customer relationships ultra efficiently. You can for example: track your leads and track your sales.
Zoho Projects: allows you to plan, track and collaborate on your projects in an efficient way. You can define tasks, assign resources and track the progress of a specific project.
Zoho Books: allows you to handle your accounting in a simple and intuitive way. With this feature, you can track your invoices, payments and expenses and handle your cash flow.
Zoho People: is an app that allows you to manage your team in an efficient way. It offers you the possibility to see your employees' absences, leaves and hours worked, as well as to manage your team's schedules.
Zoho Marketing Hub: This application allows you to plan and deliver your marketing campaigns efficiently. You can create emails, forms and landing pages, as well as track the performance of your campaigns.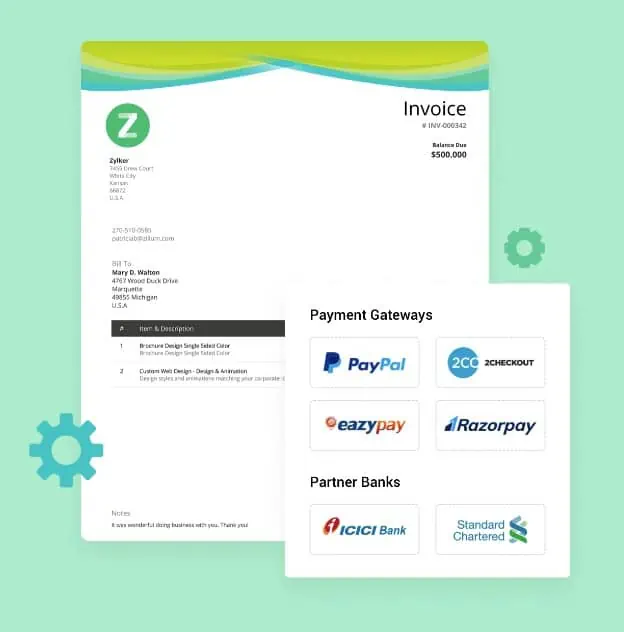 Zoho One HR: the application offers HR management solutions, such as the application manager, the talent manager or the payroll manager.
Communication applications: With Zoho One you can benefit from a multitude of communication apps, such as live chats, email or discussion forums.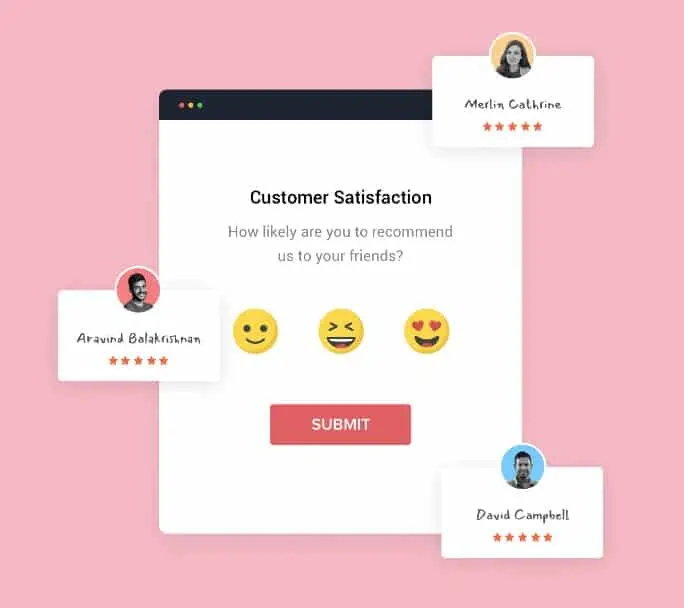 Inventory management: This manager allows you to track inventory, manage orders and deliveries, and make informed inventory management decisions.
So you can see that Zoho One is pretty comprehensive overall. But it's hard to form an opinion based on these claims alone. So to find out what Zoho One is really worth, let's compare it with the competition.
Zoho One vs. other business management solutions (CRM): the good and the bad
As you might expect, Zoho has its pros and cons compared to other business management solutions. Let's start with Zoho One's strengths.
Price: Zoho is generally cheaper than other all-in-one software suites, making it an attractive option for small and medium-sized businesses.
Customization: You can choose the modules that suit you and leave the others out.
Collaboration: Zoho One offers many collaborative apps.
Next, let's discuss the few drawbacks of Zoho One compared to other applications:
Fewer features: although Zoho One offers many management apps, it doesn't offer as many options as some other all-in-one software suites.
Less intuitive interface: For some users, Zoho One's interface may seem less intuitive than some competing solutions.
| | |
| --- | --- |
| Advantages | Disadvantages |
| PriceAdaptabilityCollaborativity | A little less functionality than some CRMUnintuitive interface |
Zoho One: our opinion on this platform in a few words
In conclusion, we can say that Zoho One is an ideal platform for business management.
It is accessible on web and mobile,
it gathers all the applications you need in one place,
it is scalable and customizable to your needs,
and offers many modes of online collaboration.
While it doesn't offer as many features as some other all-in-one software suites and its interface is a little less intuitive for some users, its affordability makes it an attractive option for small and medium-sized businesses.