Atlas VPN: Discover Our Comprehensive Review of This Free VPN!
Looking to surf the internet safely without spending a fortune? Then, you're in the right place!
In this article, Debugbar will talk about Atlas VPN, a free VPN that promises to offer security, privacy, and performance at a low cost.
So, is Atlas VPN really worth a try? That's what we're going to find out together!
What is Atlas VPN?
AtlasVPN is a VPN launched in 2020. In fact, it's a virtual private network that allows you to hide your real IP address in order to browse anonymously on the internet.
There are plenty of different ones, but Atlas stands out a bit. This newcomer has quickly made a name for itself among internet users thanks to a free offer and competitive paid subscriptions.
But the burning question is: Does Atlas VPN live up to its promises? Well, that's what we'll see in this article!
Also read : Surfshark: Our Complete Test and Review of this VPN!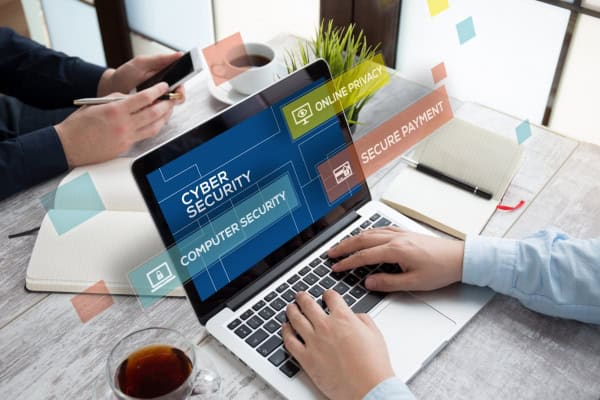 What are the key features of Atlas VPN?
To help you better understand what sets Atlas VPN apart from the competition, we have scrutinized each of its main features and will present our favorites. These include:
Protection shield,
SafeSwap,
Data breach monitor,
No-log policy,
AES 256 encryption,
Numerous server locations,
Network Kill Switch,
Location detection.
Ready to explore this rising player in the VPN market? Let's go!
Protection shield
Atlas VPN's protection shield offers optimal security during your online browsing. It protects you against potential threats and prevents hackers and other intruders from accessing your personal information. Thanks to this feature, you can browse the web serenely, knowing that your personal information is safe.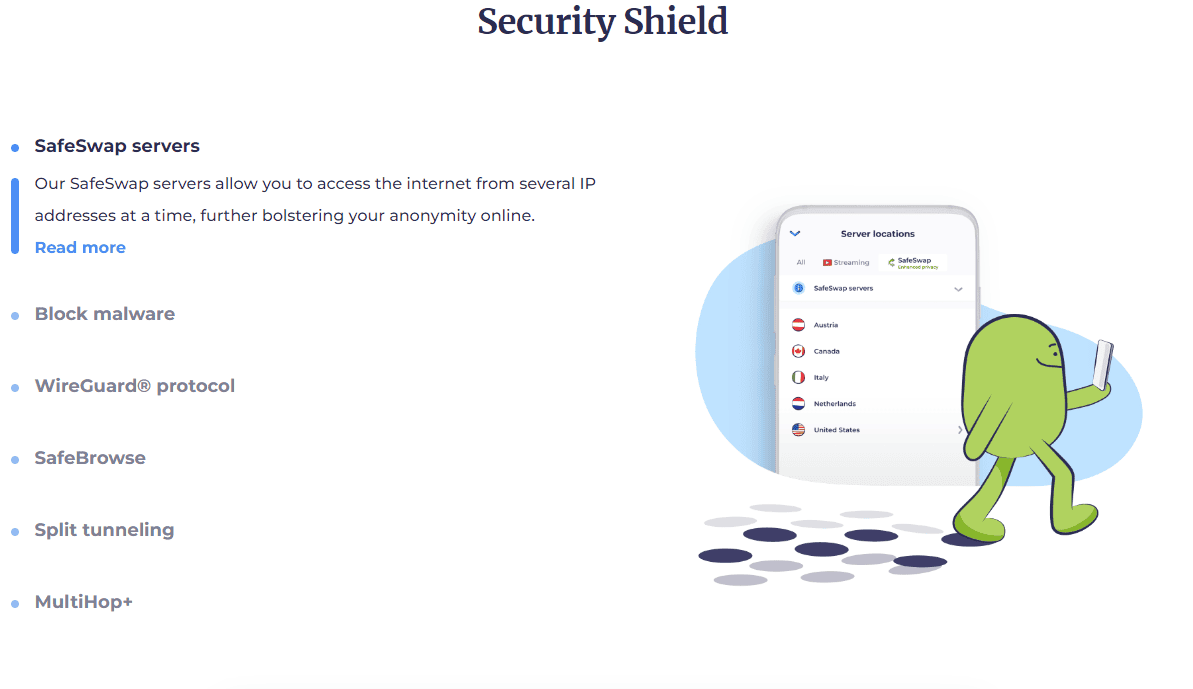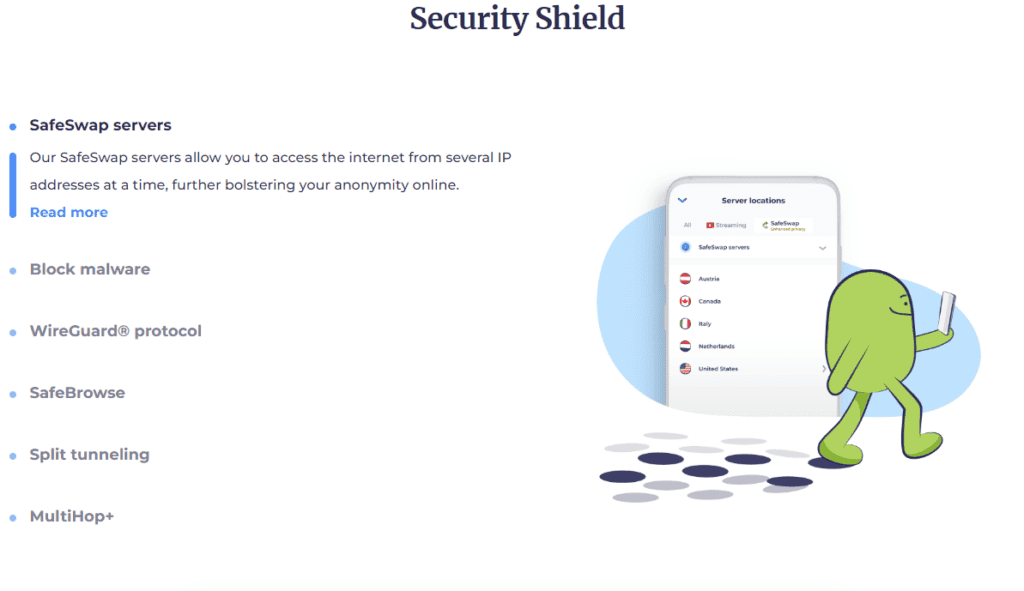 SafeSwap
Atlas VPN's SafeSwap feature is designed to further enhance the security of your connection.
It allows you to regularly change the IP address you use without "disconnecting" and thus guarantees a higher level of online anonymity.
No more worrying about the risks associated to using a single IP!
Data breach monitor
Atlas VPN's Data Breach Monitor helps you stay informed about potential security breaches involving your data.
Thanks to this option, you are notified as soon as a security breach is detected concerning your personal information, allowing you to take the necessary measures to protect your accounts and prevent fraud.
Strict no-logging policy
What's great about AtlasVPN is that it applies a strict no-log policy, which means that no records about your online activities are kept by the provider.
This ensures that your private information remains confined to one person: you!
You can therefore browse in peace, without worrying about the collection and use of your private information by third parties.
Superior web traffic encryption
Atlas VPN implements advanced AES-256 encryption to protect your data from prying eyes.
This level of encryption, used by governments and financial institutions worldwide, ensures optimal security for your information during its transfer over the Internet.
Change your location
The VPN allows you to change your location in the blink of an eye by connecting to one of its 750 servers spread across 38 countries.
You can thus bypass geographic restrictions and access blocked content in your region while preserving your anonymity and enjoying a fast connection.
Network Kill Switch
Atlas VPN's Network Kill Switch is an essential feature to ensure constant protection.
It automatically cuts off your Internet connection in case of an unexpected VPN disconnection, preventing accidental data leakage.
Once the VPN is reconnected, your connection will resume normally.
Best location detector
Atlas VPN's location detection feature is really interesting; it allows you to easily identify and select the servers offering the best performance in your region.
You can thus enjoy a fast and reliable connection that perfectly suits your specific needs.
As you can see, there are quite a few features (and we haven't shown you everything…). But the VPN must still be effective… To find out, we tested it thoroughly. And here are the results of our tests.
AtlasVPN: Our test results
To give you a complete overview of Atlas VPN, we conducted a series of tests to evaluate its performance in terms of security, speed, streaming, and more. Here are the results! Security: It's quite reliable!
Atlas VPN guarantees optimal security for its suscribers by providing a "encrypted tunnel" with the AES-256 and ChaCha20-Poly1305 protocols.
These security protocols, along with IKEv2/IPSec and WireGuard, ensure a secure and reliable connection at all times.
The Kill Switch feature is a valuable asset to automatically block web traffic in case of connection issues, thus avoiding accidental data leaks.
The SafeSwap option, on the other hand, allows you to automatically change the IP address, offering a higher level of online anonymity.
The Tracker Blocker helps to block unwanted ads and third-party tracking.
We also conducted IP leak tests to verify Atlas VPN's effectiveness in protecting users' privacy.
The results were conclusive: no leaks detected (IP, DNS, WebRTC).
In summary, based on our tests and observations, Atlas VPN offers solid and reliable security for its customers.
Speed
Speed is essential when choosing a VPN because it can directly impact your browsing, streaming or downloading experience.
To determine Atlas VPN's performance in terms of speed, we conducted various tests by connecting to different servers.
Without VPN, our reference speed was as follows: a ping of 6 ms, a download speed of 292 Mbps, and an upload speed of 191 Mbps.
Next, we tested Atlas VPN by connecting to servers in France and the United States. Here are the results obtained during our tests:
Speed with VPN connected in France: Ping of 155 ms, download speed of 292 Mb/s, and upload speed of 28 Mbps.
Speed with VPN connected in the United States: Ping of 224 ms, download speed of 206 Mbps, and upload speed of 156 Mbps.
As you can see, performance varies depending on the servers, with generally higher speeds when connected to a server close to our geographical location.
In conclusion, although using Atlas VPN may result in a decrease in speeds, particularly in terms of upload speed, overall performance remains satisfactory. The connection remains stable, and browsing is not significantly impacted.
Streaming and Downloading with Atlas VPN
AtlasVPN promises users a smooth streaming experience and support for P2P downloads, but is that really the case? To answer this question, we conducted our own tests, and here's what we discovered.
Streaming
Atlas VPN provides dedicated streaming servers in 15 countries, allowing access to geographically restricted content.
However, the streaming experience isn't always optimal with Atlas VPN.
Netflix: During our tests, Netflix immediately detected Atlas VPN usage and blocked access to videos. This is not the best option for streaming enthusiasts on this platform.
Prime Video and Hulu: We were able to watch some content on Prime Video and Hulu after several attempts and server changes, but the quality was uneven and sometimes mediocre.
YouTube: Most YouTube videos could be watched without any problems, but the quality varied depending on the servers used.
In general, Atlas VPN's streaming server performance can be improved to provide smoother access to geo-blocked sites and better HD streaming quality.
For a more reliable streaming experience, we recommend opting for higher-performing VPN services such as ExpressVPN or CyberGhost.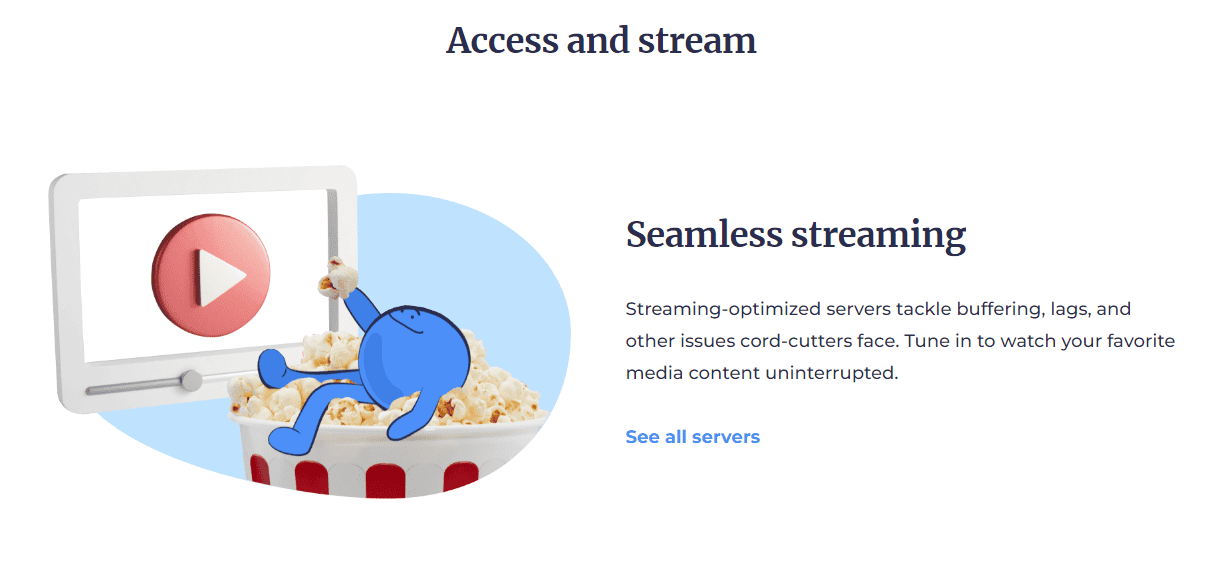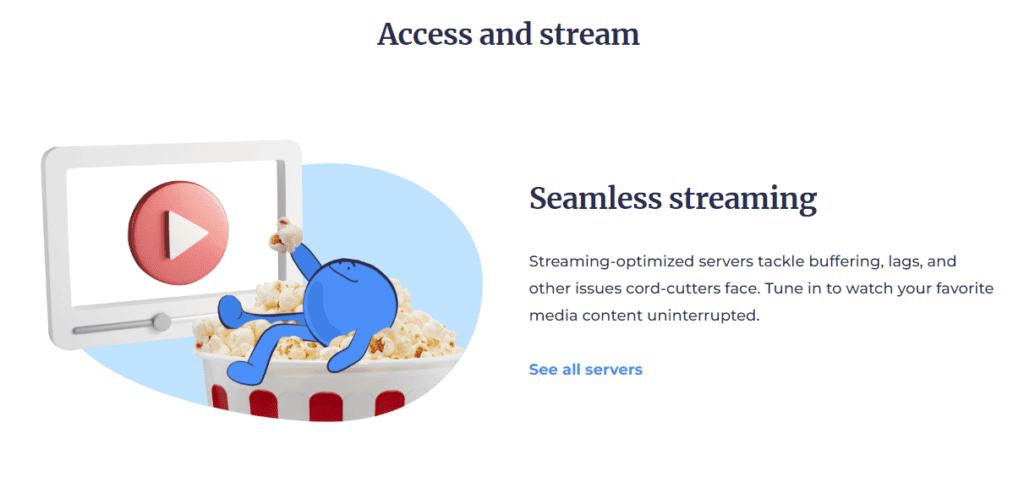 P2P Downloads
VPNs are often used for downloading. It is therefore essential to know how a VPN performs in this regard before making a choice.
We thus tested downloading with Atlas VPN, and here's what we observed:
We successfully completed several downloads via BitTorrent with satisfactory speeds and ensured security. However, for optimal performance, it is best to choose a server close to your geographical location.
In summary, streaming is somewhat average, but downloads are made without too much trouble.
Atlas VPN Privacy: What Do Our Tests Say?
Privacy is a crucial aspect of a VPN service because it is closely related to protecting your data and online privacy.
To evaluate the privacy provided by Atlas VPN, we examined its privacy policy, the data collected as well as its geographical positioning and security audits conducted.
User logs and IP addresses: Atlas VPN claims not to keep logs nor IP addresses of customers, which is a good point concerning privacy.
Data collected: Atlas VPN's privacy policy mentions the collection of certain data such as email address, partial payment information, device data, and changes in app settings. While this is common among VPN providers, it's always good to keep in mind that this information is collected.
Cookies and visitor IP addresses: When you visit Atlas VPN's website, cookies are used, and visitor IP addresses andvisited pages are collected. This practice is common for most websites and can be managed through your browser's cookie settings.
Company location: Atlas VPN is based in the United States, a member of the "5 Eyes" intelligence alliance. This may raise concerns about user privacy.
Member countries of this alliance are indeed likely to share intelligence information, including data relating to VPN users.

In conclusion, Atlas VPN offers relatively satisfactory privacy; however, some concerns remain, particularly regarding data collection and the company's geographical location.
If you are looking for a higher level of privacy and are willing to invest in a paid VPN service, we recommend considering alternatives such as ExpressVPN or CyberGhost, whose privacy policies and geographical locations are more reassuring in terms of personal data protection.
If you're still hesitant to make the leap, let's now look at the pricing offered by Atlas VPN. Perhaps this will convince you to trust this VPN.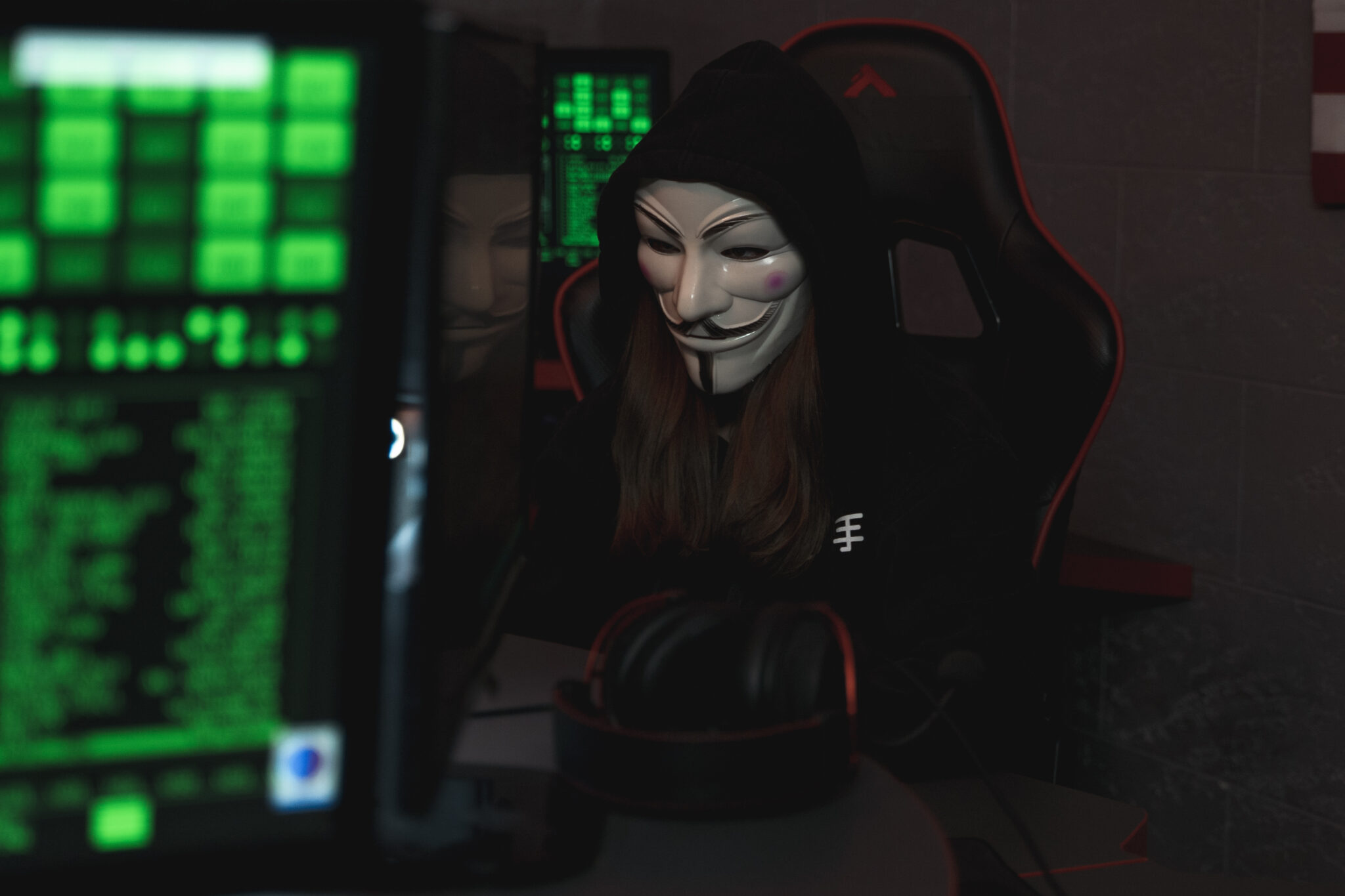 What are the prices for Atlas VPN?
With offers suitable for all budgets and interesting features, it's hard not to be tempted by this VPN solution.
So, how much does Atlas VPN actually cost? That's what we'll discover in this section!
Here is a summary table of Atlas VPN prices for premium subscriptions:
| | | |
| --- | --- | --- |
| Subscription Duration | Monthly Price | Total |
| 1 month plan | $11.99 | $11.99 |
| 1 year plan | $4.08 per month | $49.01 per year |
| 2 years (+3 months free) plan | $1.83 per month | $71.52 for 3 years |
As you can see, the rates become particularly interesting from the annual subscription onwards. You can pay for your subscription by:
credit card,
Google Pay,
PayPal,
and cryptocurrencies.
By subscribing to one of these premium offers, you benefit from unlimited simultaneous connections on all your devices with a single account.
Good to know: Atlas VPN offers a 30-day "Money Back Guarantee" subject to conditions (customer support will first try to resolve the problem before proceeding with the refund).
For those who prefer to test before diving in, Atlas VPN also offers a free version with the following features:
Access to servers in the United States and the Netherlands.
Limited bandwidth at 5 GB.
No speed limitation for free suscribers.
Security features identical to premium subscriptions.
In short, the free version is ideal for testing the service and is perfect for occasional use. However, note that data is limited to 5 GB, and the choice of countries is restricted, which may impact your browsing experience.
In conclusion, Atlas VPN presents a rather competitive offer that should delight Internet users who want to protect themselves at a lower cost without sacrificing performance.
What are the advantages and disadvantages of Atlas VPN?
AtlasVPN has many advantages that make it an interesting choice for those looking for an effective and affordable VPN.
However, it also has some disadvantages that might displease some people. Here is a quick overview of the main advantages and disadvantages of Atlas VPN.
| | |
| --- | --- |
| Advantages | Disadvantages |
| Very intuitive interface | Limited network coverage with only 38 countries available |
| Attractive rates and free version available | Non-functioning on Netflix due to VPN detection |
| Unlimited simultaneous connections | Lack of OpenVPN protocol |
| Effective location switching | |
| Interesting features such as SafeSwap, MultiHop+, and dedicated streaming servers | |
In short, Atlas VPN has a lot to offer and seems to be a promising solution for those looking for an affordable and easy-to-use VPN.
Is Atlas VPN tempting you? Then let's see how to install it.
How to install Atlas VPN?
Installing Atlas VPN is relatively easy. All you have to do is follow the steps below:
For PC users (macOS and Windows):
Go to the official Atlas VPN website.
Click on "Get Atlas VPN" to access the download page.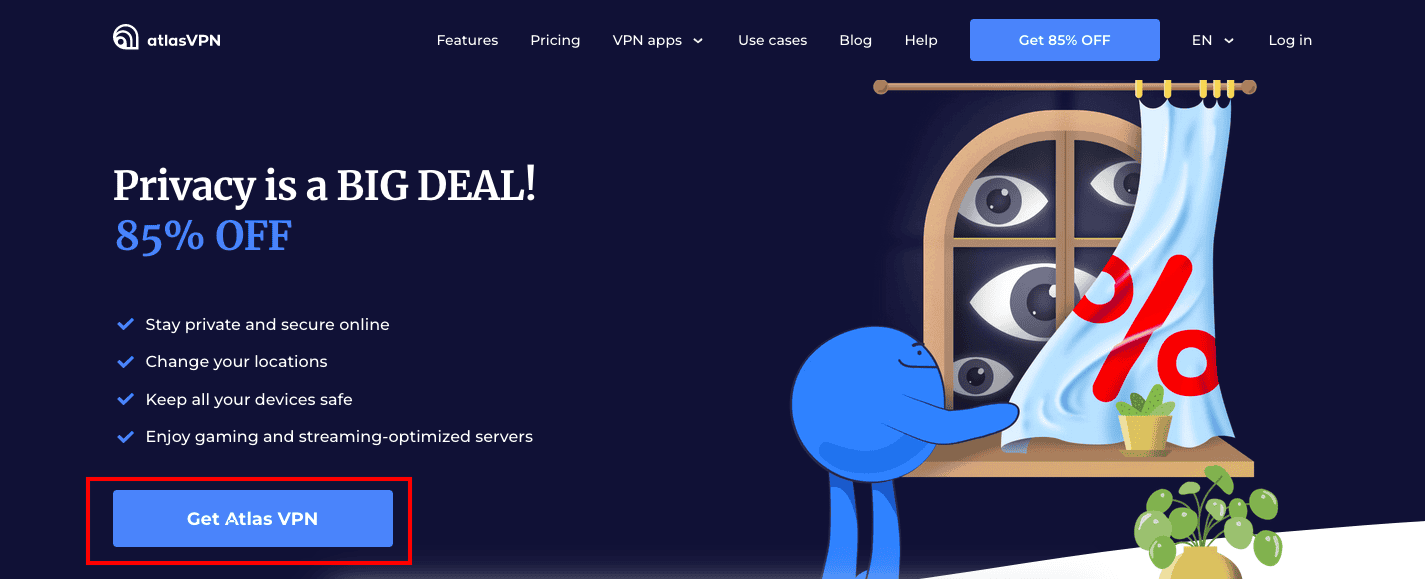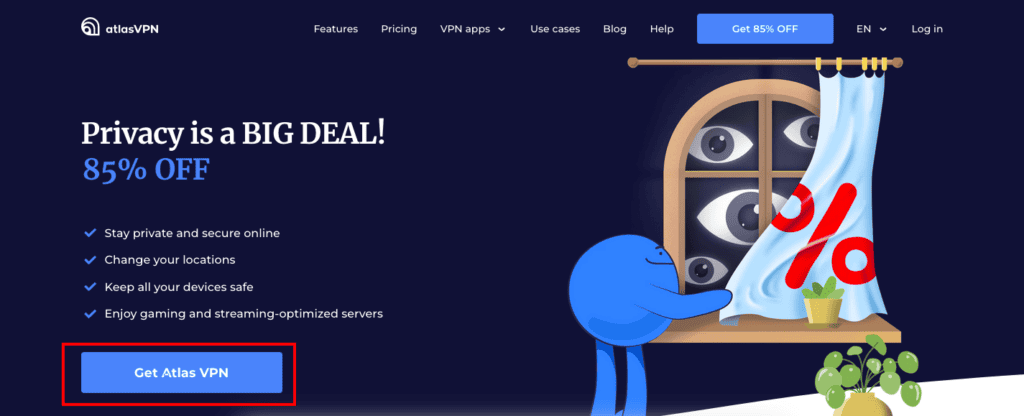 Select your operating system (Windows or macOS).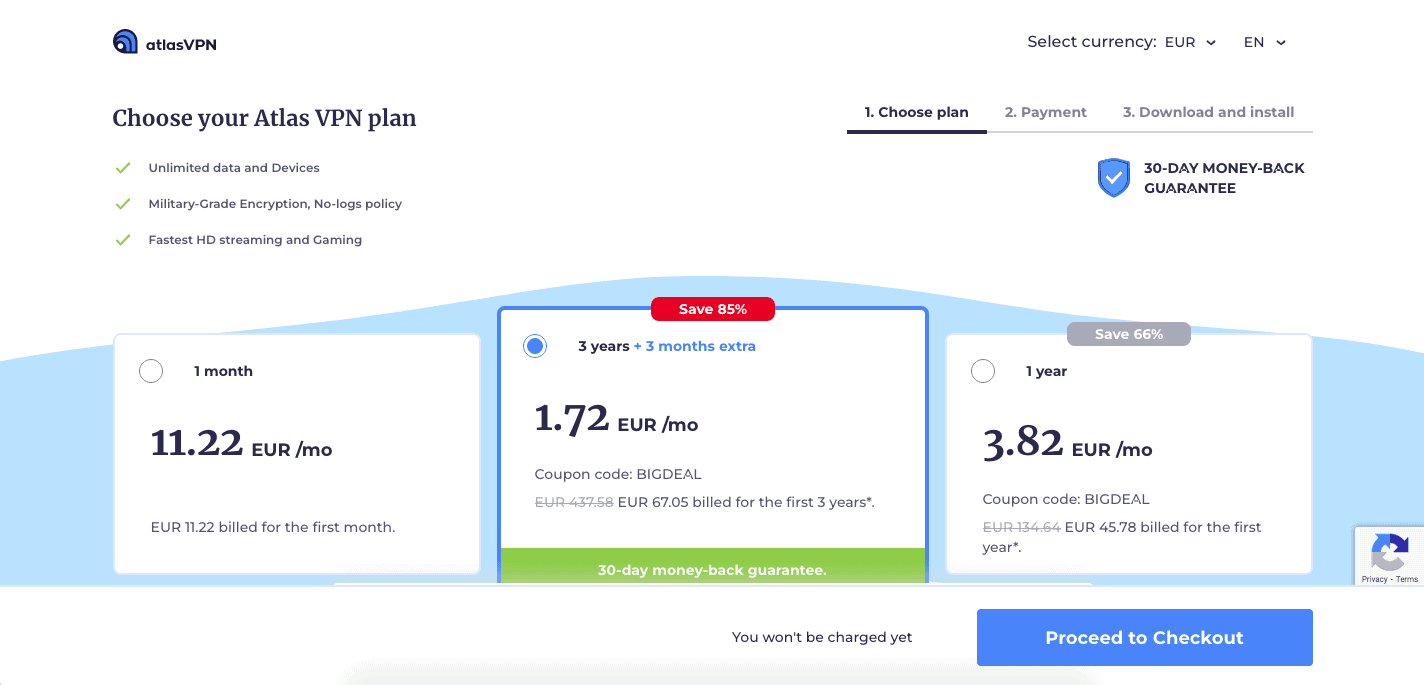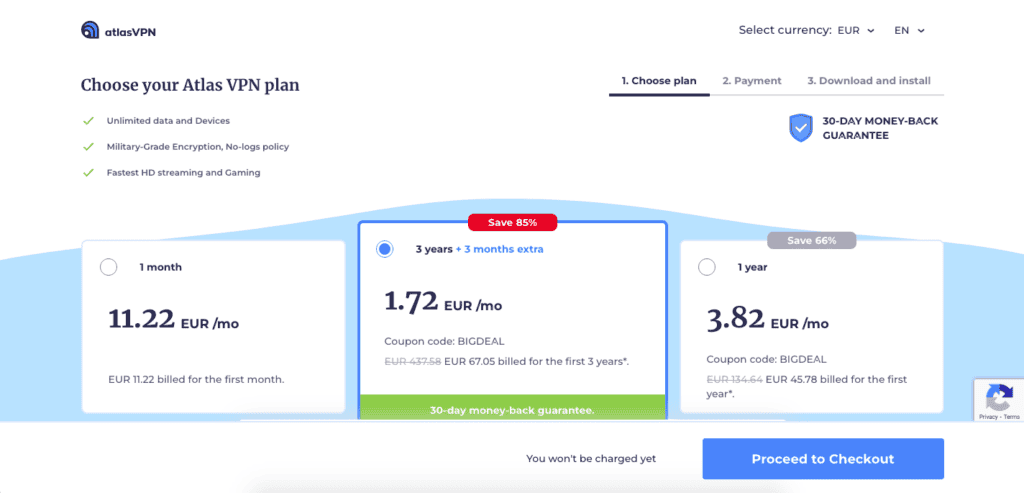 The installation file will be downloaded automatically.
Open the downloaded file and follow the on-screen instructions to complete the installation.
For smartphone and tablet users (iOS and Android):
For iOS devices, go to the App Store; for Android devices, visit the Google Play Store.
Search for "Atlas VPN" in the search bar.
Click on "Install" to download the app on your device.
Once the installation is complete, open the app by pressing its icon.
For users of Android Smart TVs and Amazon Fire TV:
Go to the Google Play Store or Amazon Appstore, depending on your device.
Search for "Atlas VPN" and select it from the search results.
Click on "Install" to add the app to your connected TV or Fire TV box.
Configuring and using Atlas VPN: how-to?
Open the Atlas VPN app on your chosen device.
If you are using the free version, you can start using the VPN without logging in. On the other hand, if you have opted for a premium subscription, log in with your email address and the verification code sent by Atlas VPN.
The main screen of the app displays a large "Connect" button. Press it to automatically connect to the closest and fastest server.
If you want to change servers, access the list of available servers and select one that meets your needs.
Browse the Internet safely and privately using your VPN connection!
You've tested Atlas, and it doesn't appeal to you? You want to compare with other VPNs before making your choice? Then what follows may interest you.
What are the alternatives to Atlas VPN?
Atlas VPN is an interesting option among the available VPNs on the market. However, there are several other solutions offering differentiated services and features.
To help you make your decision, we have prepared an overview of three alternatives to Atlas VPN:
CyberGhost VPN,
ExpressVPN,
and Surfshark.
CyberGhost VPN
CyberGhost is a high-performance VPN that stands out for its large choice of servers and its compatibility with many streaming platforms. It focuses on security and offers a 45-day money-back guarantee.
ExpressVPN
ExpressVPN is one of the best VPNs on the market, renowned for its high speeds, robust encryption, and ability to unblock numerous streaming services (including Netflix). It offers a 30-day money-back guarantee.
Surfshark
Surfshark is another excellent choice when it comes to VPNs. It offers advanced features such as camouflage mode and unlimited simultaneous connections. Its support for streaming platforms is also highly appreciated.
| | | | | | | |
| --- | --- | --- | --- | --- | --- | --- |
| VPN | Number of servers | Number of covered countries | VPN protocols | Money-back guarantee duration | Simultaneous connections | Streaming compatibility |
| Atlas VPN | 750 | 38 | AES-256, SafeSwap, MultiHop+ | 30 days | Unlimited | Yes, but with some limitations |
| CyberGhost | 9,000+ | 91 | OpenVPN, IKEv2, WireGuard, L2TP/IPsec | 45 days | 7 devices | Yes |
| ExpressVPN | 3,000+ | 94 | AES 256-bit, OpenVPN, L2TP/IPSec, PPTP, Lightway | 30 days | 5 devices | Yes |
| Surfshark | 3,200+ | 65+ | AES 256-bit, OpenVPN, IKEv2/IPsec, WireGuard, Shadowsocks | | | |
In the end, choosing an alternative to Atlas VPN will depend on your specific needs in terms of performance, security, and streaming platform compatibility.
By comparing the features and benefits of these different solutions, you can determine which one best meets your expectations.
Verdict: Is Atlas VPN worth it?
In short, as you can see, Atlas VPN is quite attractive for internet users who want to protect their online privacy without spending too much.
| | |
| --- | --- |
| Feature | Description |
| Number of servers | 750 servers |
| Number of covered countries | 38 countries |
| Encryption | AES-256-bit |
| Special features | SafeSwap, MultiHop+, rotating IP and streaming |
| Free version | Yes, with limitations |
| Paid subscription rates | Competitive, with unlimited simultaneous connections |
| Access to geoblocked sites | Limited, especially with Netflix |
| Customer support and app | Available in English only |
You want our final opinion? Here it is:
Atlas VPN is particularly suitable for VPN novice users as well as those looking for a simple and affordable solution to secure their online browsing.
Tech enthusiasts and demanding users may prefer to opt for alternatives offering more advanced options and better compatibility with streaming services.