KeepSolid VPN: comprehensive test and review for secure browsing
Are you searching for security and privacy on the internet? Have you heard about KeepSolid VPN Unlimited and wonder if it's the right solution for you? Then you are in the right place!
Debugbar has tested the VPN service for you and provides a detailed review in this article. From its features to available alternatives, discover everything you need to know about KeepSolid VPN Unlimited. So, are you ready to find out what KeepSolid (KS) can offer you? Let's jump in!
Also read : Atlas VPN: Discover Our Comprehensive Review of This Free VPN!
KeepSolid VPN Unlimited: what is it?
Imagine a world where you can surf the net without worrying about the security of your personal data. A world without geo-restrictions, where you can enjoy content from any country without limitation. This dream is now within reach with KeepSolidVPN Unlimited!
KeepSolidVPN Unlimited is a VPN service provided by KeepSolid, a cybersecurity specialist offering solutions for businesses and individuals. With this VPN, you will benefit from optimal online protection while accessing a wide range of servers worldwide. You can browse the web anonymously and freely, without fearing being tracked or spied on.
So, on paper, it all sounds great, but what is the actual value of this service? To find out, let's start by looking at its features.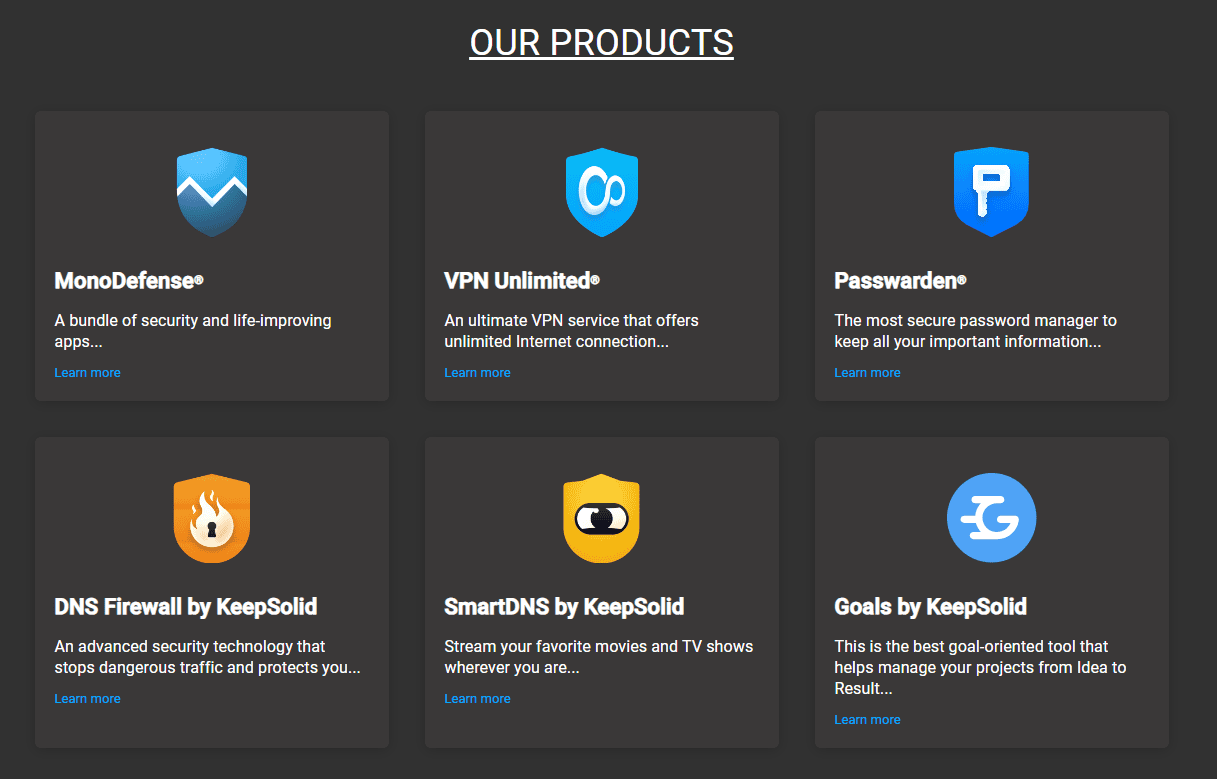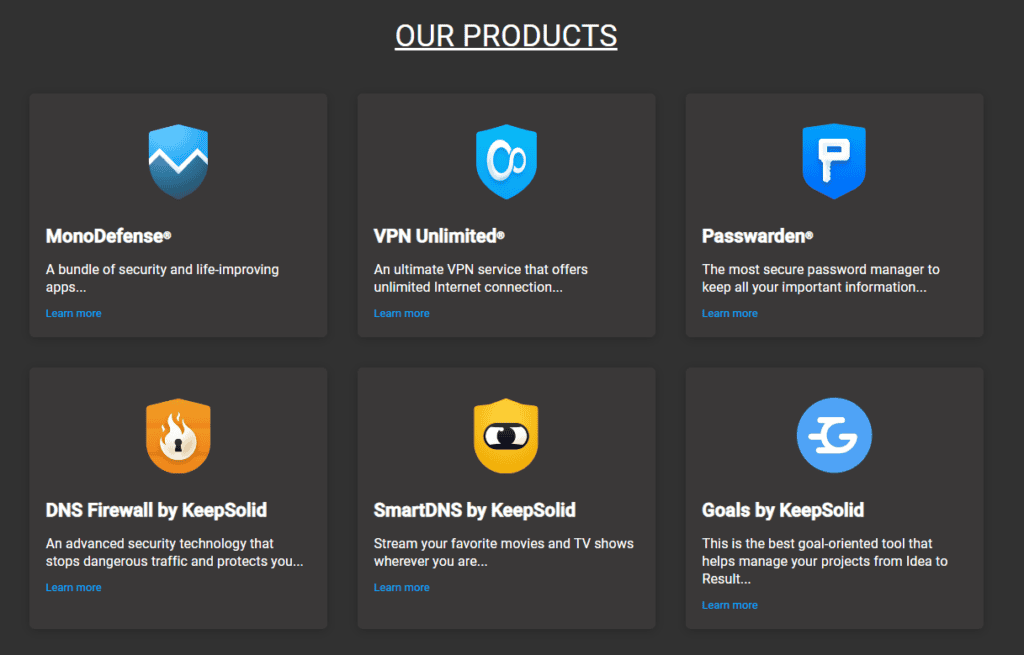 Main features of KeepSolidVPN Unlimited
At the core of KSVPN Unlimited are several features designed to optimize your online experience. Are they up to your expectations? It's up to you to decide:
Ultra-secure VPN protocols,
An extensive server network,
A no-log policy,
An app for 5 devices.
Various and secure VPN protocols
KeepSolidVPN Unlimited offers several VPN protocols to choose from, including:
WireGuard,
OpenVPN,
IKEv2,
L2TP,
and IPSec.
A little bonus? Their proprietary protocol, KeepSolid Wise, allows you to fly under the radar even in countries where VPNs are blocked. So, whatever the situation, you can choose the one that best suits your needs.
An extensive server network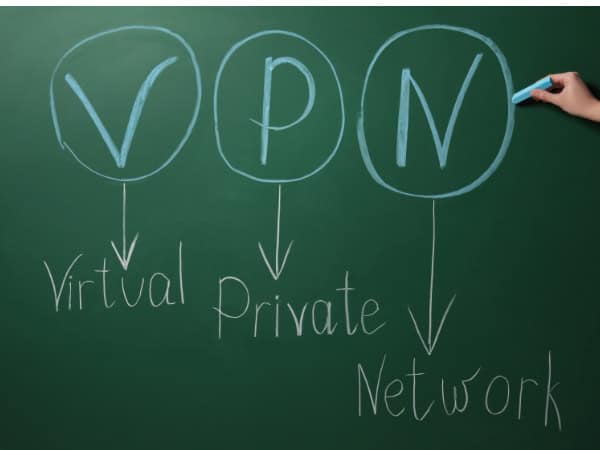 With over 500 servers in 80 locations worldwide, KeepSolidVPN Unlimited offers a substantial network. No matter where you are, there will always be a server nearby to ensure a fast and stable connection.
A "Zero Logs" policy
The service guarantees a "Zero Logs" policy to protect your personal data. Although KeepSolidVPN Unlimited does not store your browsing history, even if there are some questions about the collection and sharing of personal information. But we'll discuss that later…
Up to five simultaneous devices
This VPN allows you to connect up to five devices simultaneously after registering them in your customer area. You can use the VPN on your computer, smartphone, tablet, or even game console without being disconnected on another device.
It's true that with so many features, KS is tempting. But what is it worth "in reality"? We tested it for you and here's what we found.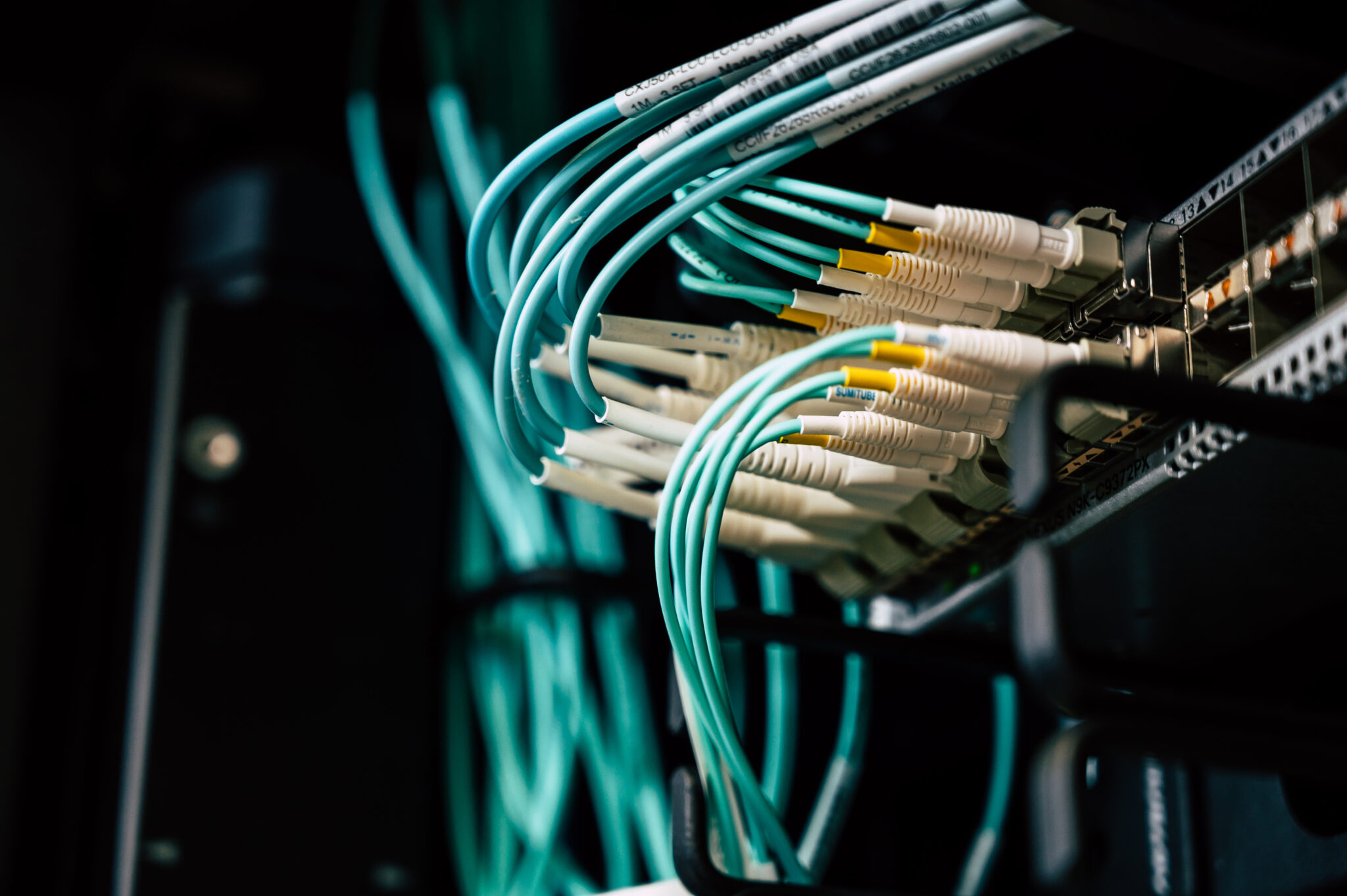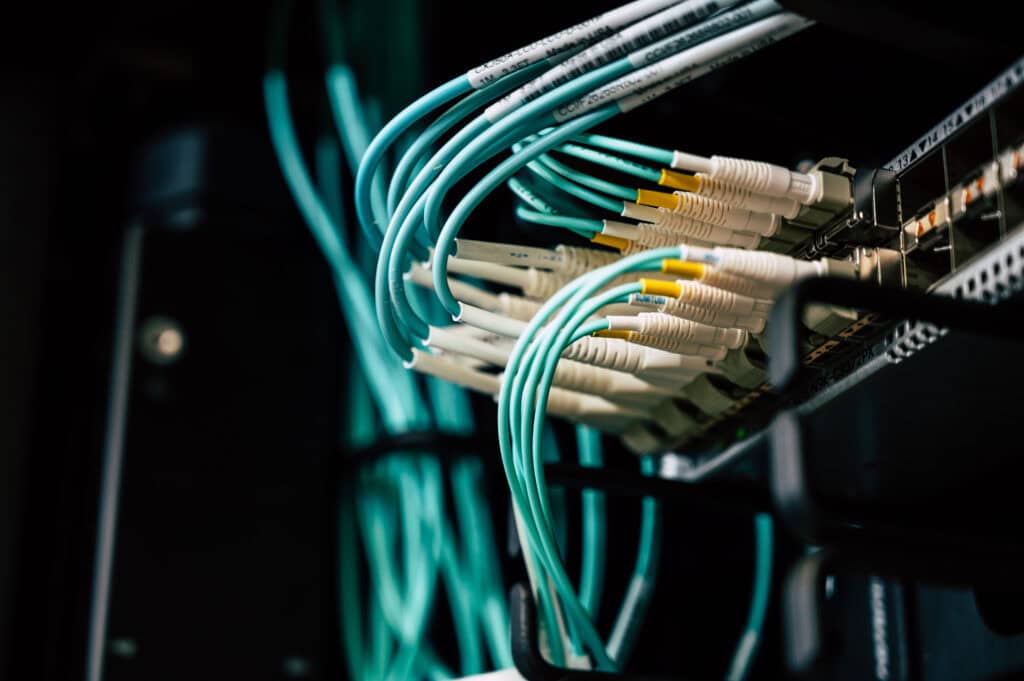 Our test of KeepSolidVPN: evaluating performance
The promises are beautiful, but what about the actual performance of KeepSolidVPN? We conducted various tests to give our opinion on:
Security,
Speed,
Streaming,
Downloading,
Bypassing geo-restrictions,
and customer support.
Are the results up to par? Find out now!
Security: a strong foundation… but perfectible
Overall, KeepSolidVPN offers strong security with its 256-bit AES encryption, currently the most robust on the market. This means that data is highly secure and virtually impossible to decrypt.
In addition, it supports multiple VPN protocols such as:
OpenVPN,
L2TP/IPSec,
IKEv2,
and KeepSolid Wise,
as well as compatibility with the WireGuard protocol.
Our tests revealed that KeepSolidVPN provides effective protection against DNS and IP leaks. No issues of this type were detected during our assessment, ensuring anonymous and secure browsing.
However, despite this solid security foundation, KeepSolidVPN's privacy rules raises some questions. While the service guarantees a "Zero Logs" policy, it appears that some personal information is collected and stored.
It is essential to consider this point if privacy is a determining factor for you.
In summary, this VPN offers a good level of security thanks to its powerful encryption. However, its privacy policy could be improved to ensure total protection of users' personal data.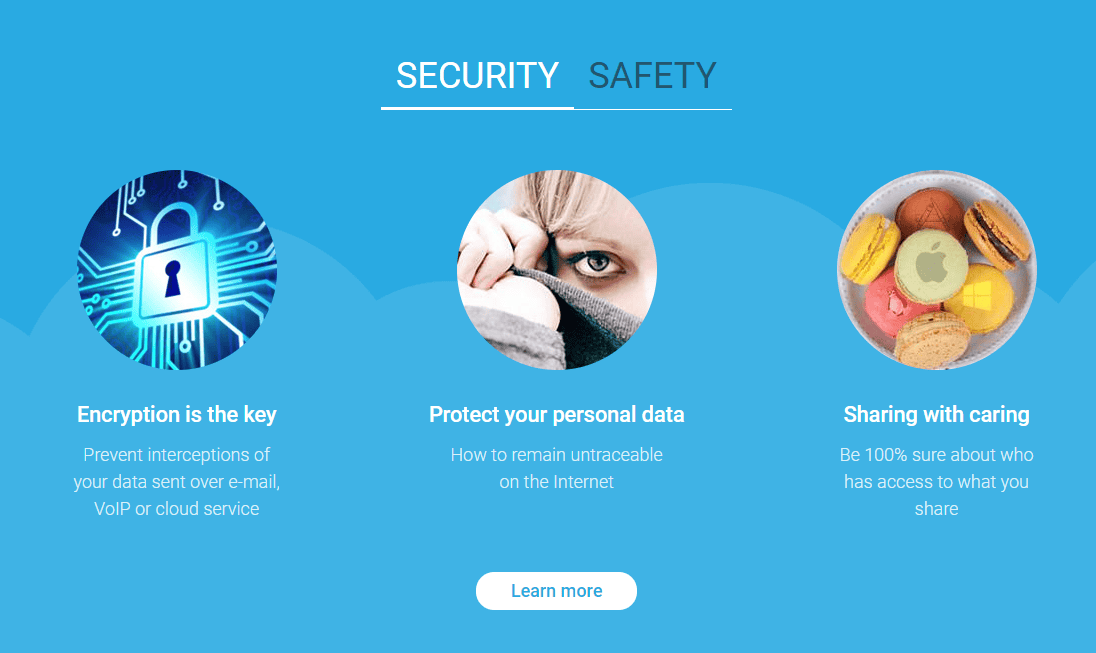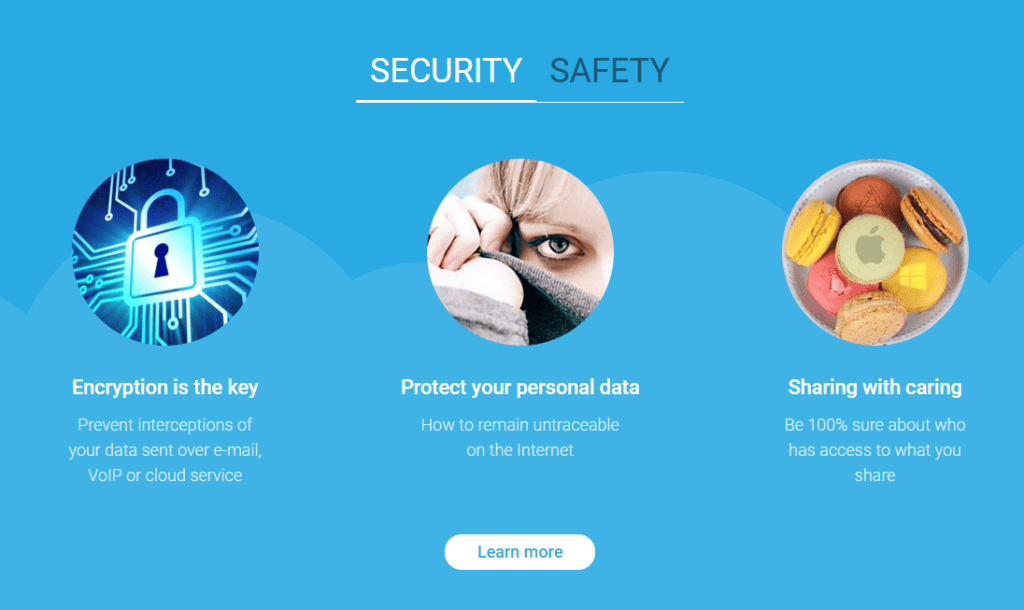 Speed: satisfactory results
Our speed tests were conducted using a server located in Europe and a 1 Gbit/s connection. Randomly testing KeepSolidVPN servers in the United States and Germany at different times of the day provided average results for the past 365 days.
KSVPN achieved a download speed of 109.6 Mbit/s and an upload speed of 37.6 Mbit/s, ranking it 13th in our speed ranking among other VPNs, such as NordVPN or Surfshark.
The average speeds of VPN Unlimited over the past few months have ranged between 56.6 Mbit/s and 112.0 Mbit/s.
It's important to note that speeds can vary depending on the server used and the time of day. Nevertheless, with respectable speeds, KeepSolidVPN Unlimited performs well for daily use and will allow you to fully enjoy the web without sacrificing too much loading speed.
Streaming and downloading: a strong point
KeepSolidVPN Unlimited stands out favorably in terms of streaming and downloading. Indeed, the service provides access to platforms such as:
Netflix,
Hulu,
and BBC iPlayer by bypassing geo-restrictions.
Furthermore, with P2P compatibility on certain servers, you can download without worrying about slowdowns or blockages.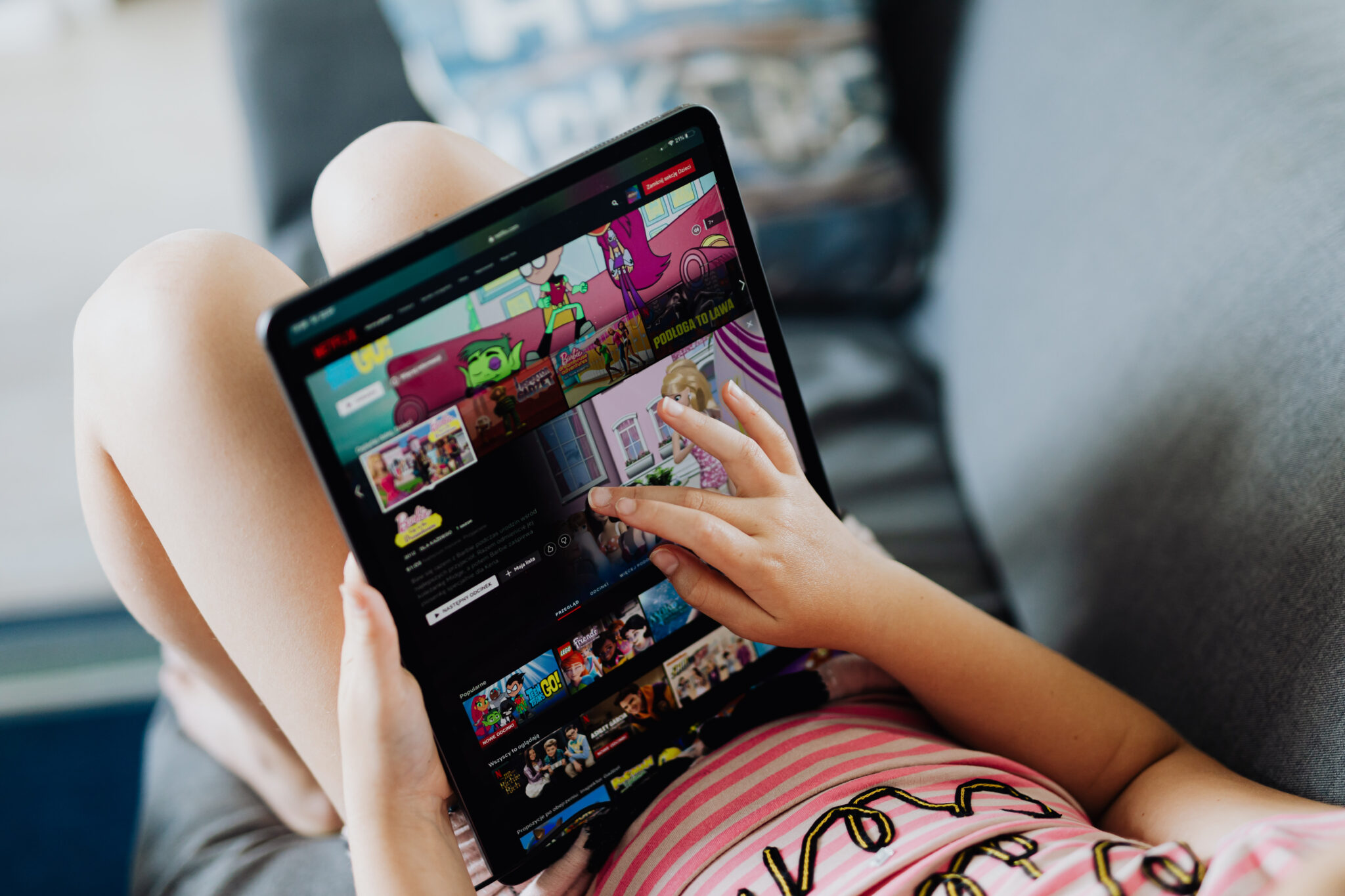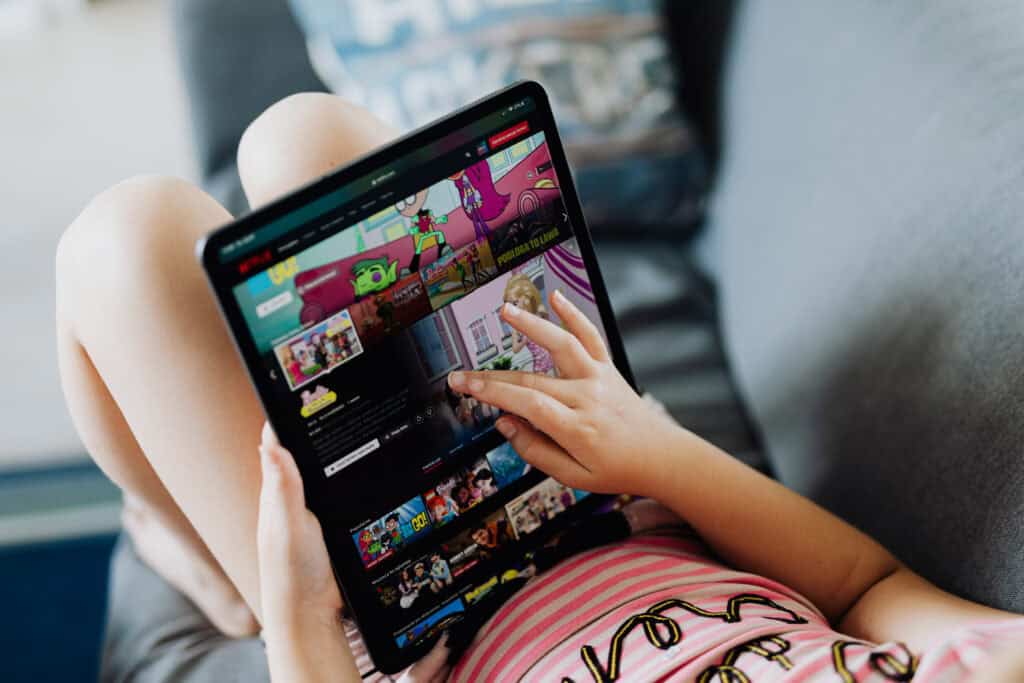 Bypassing geo-restrictions: mission accomplished
Thanks to its proprietary KeepSolid Wise protocol and extensive server network, KeepSolid successfully circumvents geo-restrictions and VPN blocks in most countries. You can access your favorite websites and services worldwide.
Customer service: responsive and knowledgeable
KeepSolidVPN Unlimited's technical support is available via live chat and email. Response times are fast, and the staff is competent in answering your questions and resolving any issues. A reassuring aspect regarding the quality of the service provided.
What is the price of KeepSolidVPN Unlimited?
Now that you know its features and performance, you're probably wondering how much KeepSolidVPN costs. Is the price worth what it offers? Here's the answer:
KeepSolidVPN's prices are average for the market, with various subscription options available. You can choose from a monthly, annual, or even lifetime subscription. Discounts are usually granted for longer subscriptions, making the service even more attractive.
| | | | | |
| --- | --- | --- | --- | --- |
| Subscription type | Initial price | Effective monthly price | Contract duration | Main features |
| 1 month | 0.00 € | 7.47 € | 1 month | Unlimited data, 5 devices, 500 servers in 56 countries, no server logs, P2P allowed, Tor access, Kill Switch, multiple protocols available |
| 1 year | 0.00 € | 3.74 € | 12 months | Same features |
| Lifetime | 149.52 € (currently 50% off) | 6.23 € per month (calculated on a 24-month basis) | 0 months (lifetime access) | Same features |
In addition, KeepSolidVPN Unlimited offers a 7-day free trial to test the service without commitment. And if you change your mind after your purchase, know that a 30-day money-back guarantee is included in all subscriptions. Accepted payment methods include credit cards, PayPal, and cryptocurrencies via BitPay.
KeepSolidVPN: pros and cons at a glance
To help you make a decision, here's a table summarizing everything we've mentioned above:
Advantages
Drawbacks
Variety of secure VPN protocols
Extended server network
Good compatibility with streaming platforms
Slightly ambiguous privacy policy
Collection of some personal data
If KeepSolid doesn't appeal to you, that's okay! Fortunately, there are alternatives.
5 alternatives to KeepSolid: a wide range of choices
Intrigued by KeepSolidVPN but still tempted to explore other options? No problem! Here are five interesting alternatives to ensure your online security:
NordVPN: A reliable choice for security and privacy.
ExpressVPN: A high-performance and fast service, perfect for streaming.
CyberGhost: A user-friendly interface and servers optimized for downloading.
Surfshark: A strict "Zero Logs" policy and an unlimited number of connectable devices.
Private Internet Access (PIA): Good value for money and solid speed performance.
NordVPN
NordVPN is often mentioned as one of the best VPN services on the market, and for good reason: it offers exceptional security and privacy.
With its double encryption, extensive server selection, and strict "Zero Logs" policy, you can rest assured that your data will remain protected and anonymous. However, these advanced features can sometimes slightly affect connection speeds.
ExpressVPN
ExpressVPN is an ideal choice for streaming enthusiasts or those looking for fast speeds. It offers a wide range of servers worldwide, which enables easy access to geo-restricted content.
In terms of security and privacy, ExpressVPN is also solid, although it's a bit pricier than some alternatives.
CyberGhost
CyberGhost is an easy-to-use VPN that will particularly appeal to beginners and those who want to download securely.
Its list of servers optimized for downloading is a major asset, allowing you to maintain anonymity while enjoying torrent sites at their best. However, be aware that some users have encountered problems unblocking certain streaming content.
Surfshark
Surfshark stands out with its strict "Zero Logs" policy and the ability to connect an unlimited number of devices simultaneously, making it a very attractive option.
Although the quality and speed of connections are up to par, Surfshark is still slightly less efficient than market leaders in terms of unblocking geo-restricted content and speed.
Private Internet Access (PIA)
Private Internet Access (PIA) is an interesting option for those seeking good value for money.
Speed performance is solid, and security is generally well ensured, although the privacy policy could be improved. Its simple and clean interface allows easy use for both novice and advanced users.
| | | |
| --- | --- | --- |
| Alternatives | Strengths | Weaknesses |
| NordVPN | High security, enhanced privacy | Slightly higher than average price |
| ExpressVPN | Fast performance, excellent for streaming | Higher price than average |
| CyberGhost | User-friendly interface, servers optimized for downloading | Variable speed depending on servers |
| Surfshark | Strict "Zero Logs," unlimited connectable devices | Smaller server network than some competitors |
| Private Internet Access (PIA) | Good value for money, solid speed performance | Based in the United States, member of the "Five Eyes" alliance |
How to install KeepSolidVPN Unlimited?
Installing this VPN is a breeze, regardless of your device. Just follow these simple steps:
Go to the VPN website.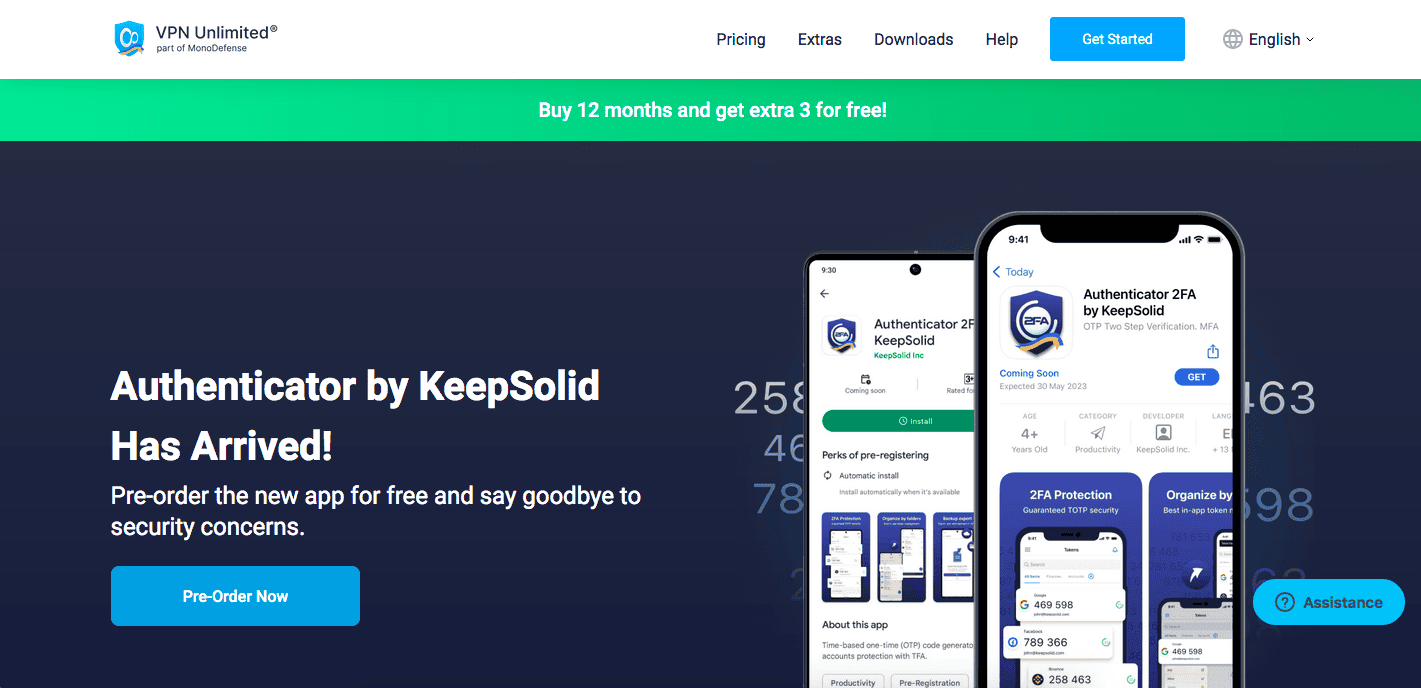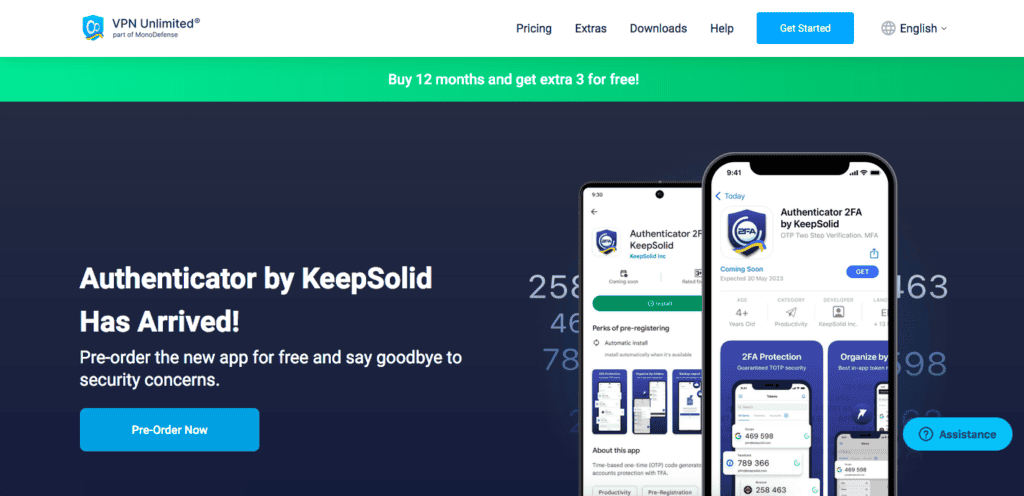 Select your subscription and proceed with the payment.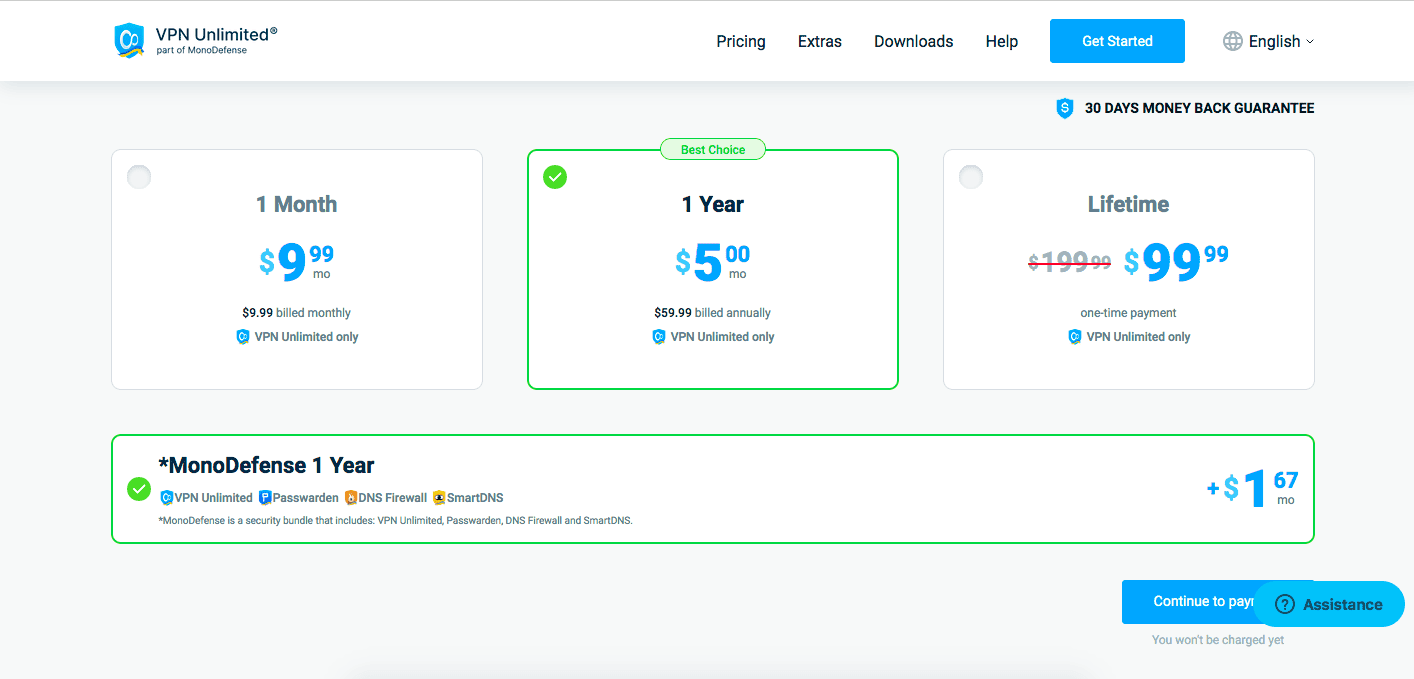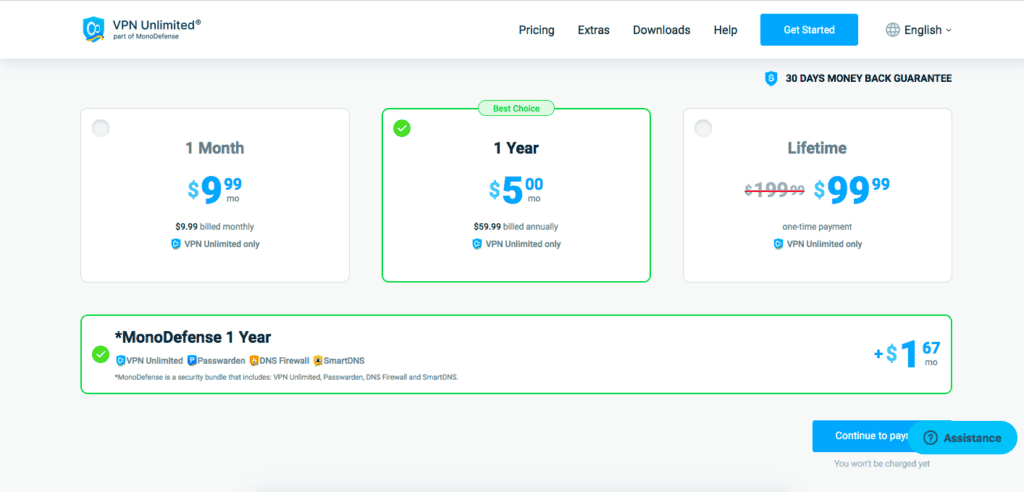 Download the software or app corresponding to your operating system (Windows, macOS, Linux, iOS, Android, or Windows Phone).


Install the software or app and log in with your credentials.
Connect to a VPN server of your choice and enjoy secure browsing!
How to use KeepSolidVPN?
Once installed, using KeepSolidVPN Unlimited is also straightforward. Here's how:
Open the KeepSolidVPN application or software.
Log in with your credentials, if not already done.
Select a server from the list provided or let the app automatically choose the fastest server for you.
Click "Connect" and wait a few seconds.
Once connected, browse securely and without geographic restrictions!
Our final verdict on KeepSolidVPN Unlimited
It's time to conclude our analysis of KeepSolidVPN Unlimited. So, is this service worth considering? Here's our final verdict:
KeepSolidVPN offers good performance in terms of security, speed, and streaming platform compatibility. With its extensive server network and various protocols (including their proprietary KeepSolid Wise protocol), this service manages to bypass geo-restrictions and provide secure browsing.
However, its slightly ambiguous privacy policy and the collection of some personal data may deter some users.
Ultimately, KS is an interesting option for those seeking a versatile and efficient VPN. However, it's advisable to weigh the pros and cons, taking into account available alternatives on the market according to your specific needs.
| | |
| --- | --- |
| Features | Summary |
| Features | Secure VPN protocols, extensive network, streaming compatibility, up to 5 simultaneous devices |
| Security | AES 256-bit encryption, proprietary KeepSolid Wise protocol |
| Privacy | "Zero Logs" but slightly ambiguous privacy policy |
| Speed | Good download and upload performance |
| Price | Average in the market, with flexible subscription options |
| Customer Service | Responsive and knowledgeable via live chat and email |
So, are you convinced?