Clear cookies in Internet Explorer
If you're a fan of Internet Explorer browser on Microsoft Windows, then you may have run into some cookie-related dramas at some point. Cookies are little bits of information that Web sites can store on your computer, and they can be used for a wide variety of purposes. Many of them are used to remember your preferences, such as the last time you logged in or the items in your shopping cart. Cookies can even be used to track your movements around the Web, which is why many people decide to clear their cookies periodically.
If you're looking for a simple way to clear your cookies on your browser, then you can try the Delete Cookies feature in Internet Explorer. It's easy to find and use, and it doesn't require any advanced computer skills. Just be sure not to clear your cookies when you're working on a school project or an important online purchase.
How to clear cookies on Internet Explorer?
Open Internet Explorer and then click the gear icon to open the Tools menu.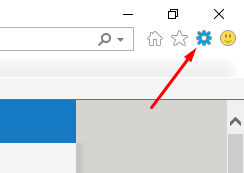 2. From the gear menu, select Internet Options. The Internet Options dialog box will open.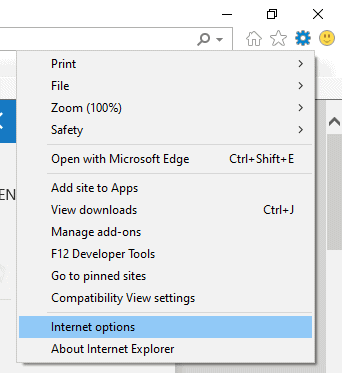 3. On the dialog box, click the Delete button in the Browsing History section.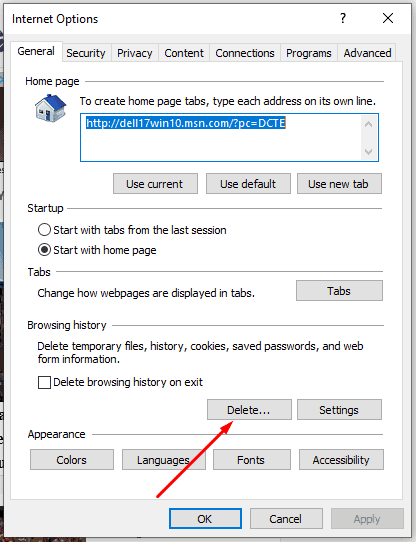 4. The Delete Browsing History dialog box opens, giving you several options for clearing out Internet clutter.
5. To delete the cookies, check the box Cookies and website data then click the Delete button.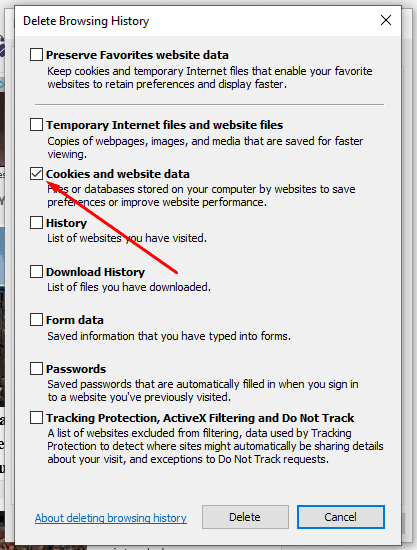 6. Click OK when you're finished clearing your cookies.
If you need to clean up your Microsoft Windows computer in a more thorough way, you can clear the browsing history for other types of information stored on your computer. This includes temporary Internet files, history, passwords, and autocomplete data. However, clearing your browsing history may require you to fill out a few extra steps.
If you're going to be clearing your browsing history on a regular basis, then most browsers make it easy to set up an automatic cleanup schedule. However, you should be careful to delete your browsing history when you're using a public computer or a computer that's shared with other people.
If you don't want to clear your cookies, then you may want to consider investing in a reputable VPN service such as NordVPN. VPNs like NordVPN protect your online privacy by encrypting your data and hiding your IP address. This prevents online trackers from seeing which websites you visit and keeps your personal information safe.
A VPN is also a great way to protect your privacy while you're online. VPNs work by changing your IP address, which makes it harder for online trackers to see what you're up to online. They also encrypt your data, so your information is protected from prying eyes.