Cyberghost VPN: the solution to protect your online privacy
Looking to browse the internet anonymously and securely? Then you're going to need a VPN!
And Cyberghost might just be the one for you.
However, there's only one way to find out: give it a try. And since we know your time is valuable, at Debugbar we've made it easy for you by trying it out ourselves.
In this article, we'll give you an unfiltered, in-depth look at what we think of this VPN.
Functionality, benefits, pricing – everything will be covered! So buckle up and discover Cyberghost with us!
But first, let's quickly go over the essential details.
| | |
| --- | --- |
| Name | CyberGhost VPN |
| Founded | 2011 |
| Headquarters of the company | Bucharest, Romania |
| Main function | Virtual Private Network (VPN) for securing Internet connection, protecting online privacy, and accessing geo-restricted content |
| Operating systems | Windows, macOS, Linux, Android, iOS |
| Other platforms | Routers, Smart TVs, Amazon Fire Stick, Chrome and Firefox (browser extensions) |
| Number of servers | Over 7,000 servers (France, Canada, United States…) |
| Number of countries | Over 90 countries |
| Encryption | AES-256 bit |
| Supported protocols | OpenVPN, IKEv2/IPSec, WireGuard |
| Privacy policy | No activity logs (No-logs) |
| Additional features | Kill switch, protection against DNS and IPv6 leaks, servers optimized for streaming and torrent downloading, ad-blocker |
| Pricing | Several subscription plans available, including monthly, annual, and multi-year plans. Offers a limited free trial version and a 45-day money-back guarantee |
| Support | 24/7 assistance via live chat and email |
Cyberghost VPN: what is it?
Cyberghost VPN is a virtual private network service that protects your online privacy by encrypting your data and masking your IP address.
In simple terms, it's a software program that makes you completely anonymous online and allows you to browse the internet without fear of being spied on or censored.
Moreover, it unlocks access to geo-restricted content. Pretty interesting, right?
Let's take a closer look and see what Cyberghost VPN has to offer!
What are the main features of Cyberghost?
CyberGhost VPN offers a range of interesting features to protect your online privacy, including:
IP address masking,
Military-grade encryption,
Secure Wi-Fi connections,
No-log policy,
Unlimited simultaneous connections,
Optimized for streaming and file sharing,
Smart Rule,
Ad and malware blocking,
And Kill switch.
But let's dive deeper into each of them!
Masking IP address: browse completely anonymously
Your IP address is like your fingerprint on the Internet; anyone can trace you back with it. So, it can be quite problematic in terms of privacy… Plus, it exposes you to potential threats. Therefore, it's better to hide it.
Fortunately, CyberGhost VPN allows you to hide your real IP address by replacing it with one from a VPN server located in another country.
This way, you remain anonymous, and no malicious person can identify you.
AES 256-bit encryption: cutting-edge technology to secure your data
CyberGhost uses AES 256-bit encryption – a standard adopted by governments and armies worldwide to protect their sensitive data.
In other words, even the most skilled hackers won't be able to access your personal information when using CyberGhost.
Secure Wi-Fi connections: use public networks without fear
Using public Wi-Fi networks can pose a risk to your online security.
CyberGhost protects your devices connected to these networks by establishing a secure VPN connection. This way, your transmitted data becomes uninterceptable by hackers.
Private browsing guaranteed: CyberGhost doesn't keep your data
With CyberGhost, your online activity is entirely private. The provider doesn't track or record any of your movements on the Internet, ensuring that your personal data remains confidential.
This is called a "no-log" VPN that doesn't store any information. Thus, even if authorities or anyone else had access to Cyberghost's data, they couldn't find anything.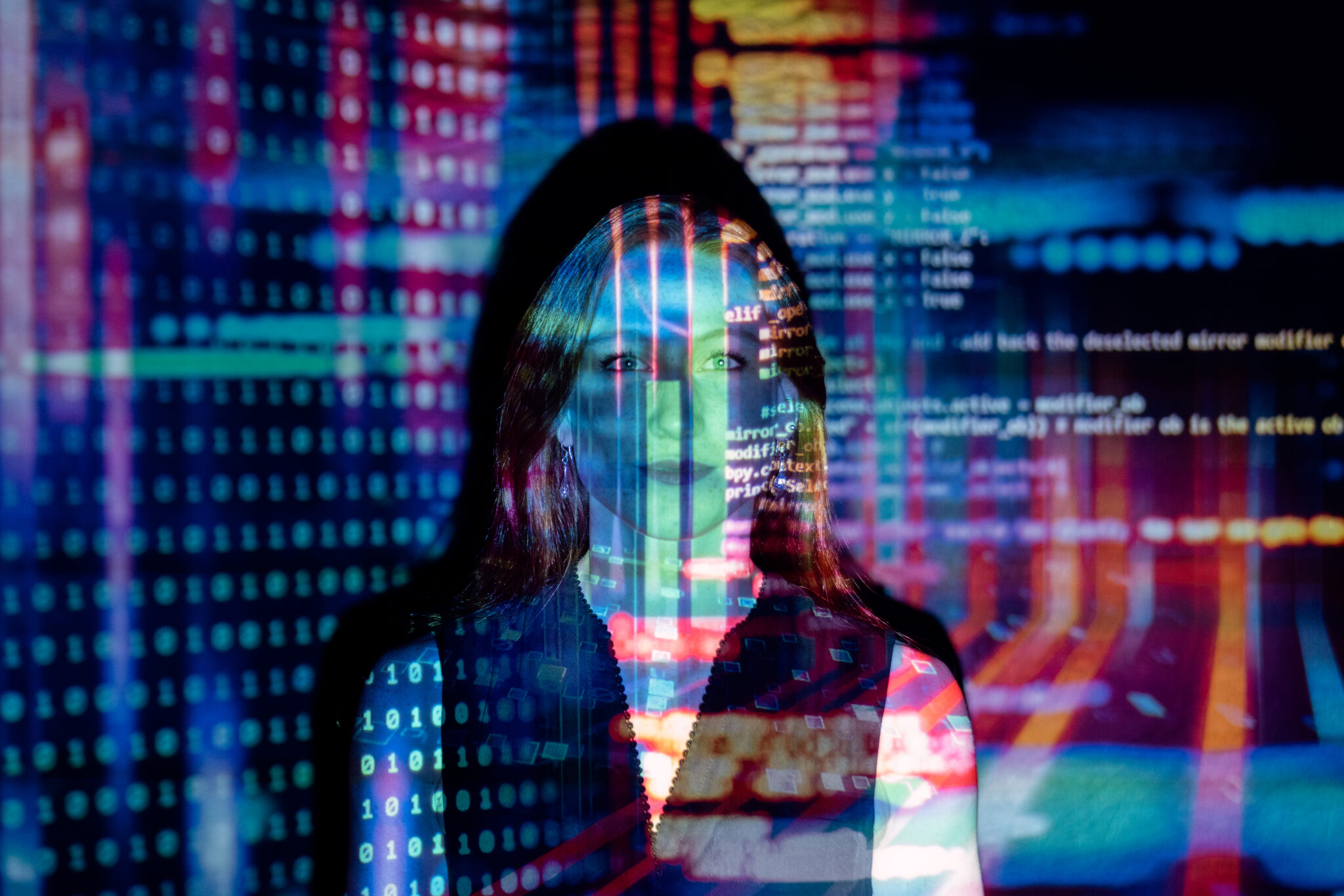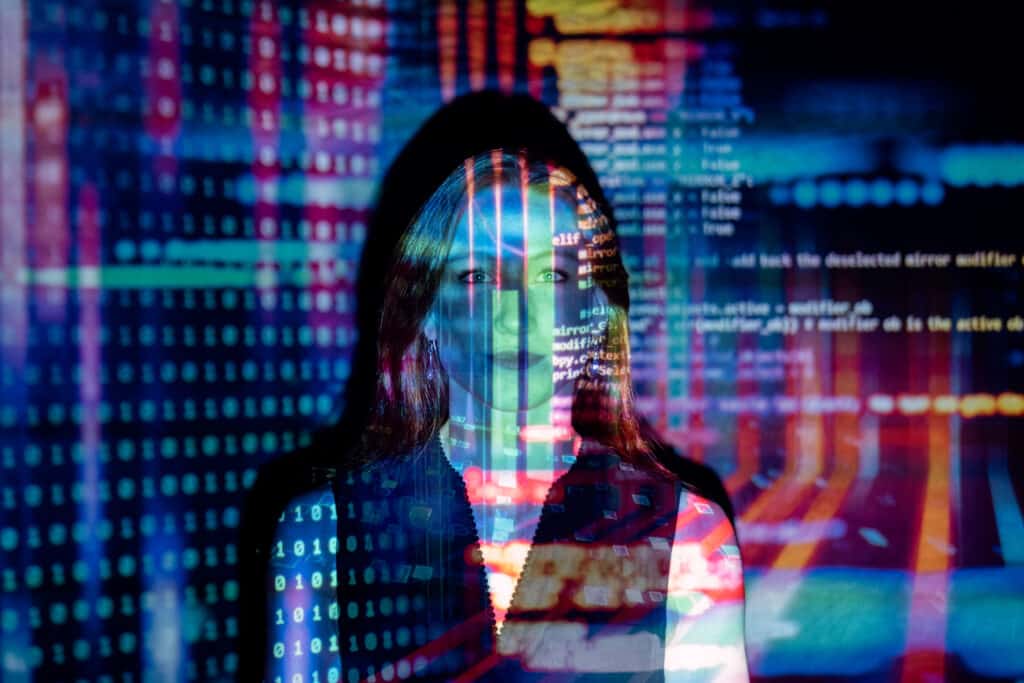 Simultaneous connections: protect all your devices
A single CyberGhost account allows you to protect multiple devices at the same time for optimal security of your digital life.
Streaming and File Sharing Without Limits with CyberGhost
Thanks to CyberGhost, you can access geo-blocked streaming catalogs, such as Netflix US or BBC iPlayer, by simply connecting to a VPN server located in the country where the content is available.
Additionally, the VPN network enables high download speeds for P2P file sharing or torrenting while remaining anonymous.
Smart Rules
This feature allows you to customize your VPN connections according to your needs by creating specific rules for certain applications, Wi-Fi networks, or websites.
Blocking tracking, ads, and malware
CyberGhost offers features to block tracking cookies, intrusive ads, and protect against malware, ensuring faster and safer browsing.
Kill switch function
The Kill Switch function automatically blocks your Internet traffic if the VPN shield is interrupted, preventing any leakage of sensitive information.
In short, CyberGhost VPN offers a comprehensive range of features to ensure security, privacy, and an enjoyable browsing experience.
However, there's sometimes a gap between promises and reality. So we wanted to test Cyberghost to make sure it's worth it.
Our in-depth analysis of Cyberghost VPN's performance
Cyberghost is presented as a reliable VPN. But at Debugbar we wanted our own opinion. So we tested it for you and will share our unfiltered thoughts. For this test, we focused on 5 essential points:
Ease of use and interface,
Performance,
Streaming,
Security and privacy,
And customer service.
Ease of use and interface: very intuitive
Cyberghost VPN offers an intuitive user interface that's easy to get used to, whether you're a beginner or a tech expert.
The options are clearly laid out and easily accessible. You should have no trouble getting used to it.
Performance: very acceptable connection speeds
During our test, we measured download, upload, and ping speeds using Speedtest.net.
The results were surprisingly good, especially considering that each VPN experience can vary depending on factors such as server location and user load.
The speeds provided are more than enough for:
Browsing the web,
Watching streaming videos in high definition,
And downloading large files quickly.
We can say that CyberGhost ranks among VPNs with good performance.
Streaming and downloading: a suitable choice for multimedia enthusiasts
For streaming aficionados, our test revealed a very pleasant experience with CyberGhost VPN, allowing access to various video streaming platforms such as:
Netflix,
Amazon Prime Video,
And Disney+.
The speed was sufficient, and the connection stable enough to enjoy content without interruptions or quality drops.
In terms of P2P downloads, CyberGhost VPN did not disappoint either. Cyberghost VPN displays competitive speeds and a secure internet browsing for peacefully sharing your files with other users.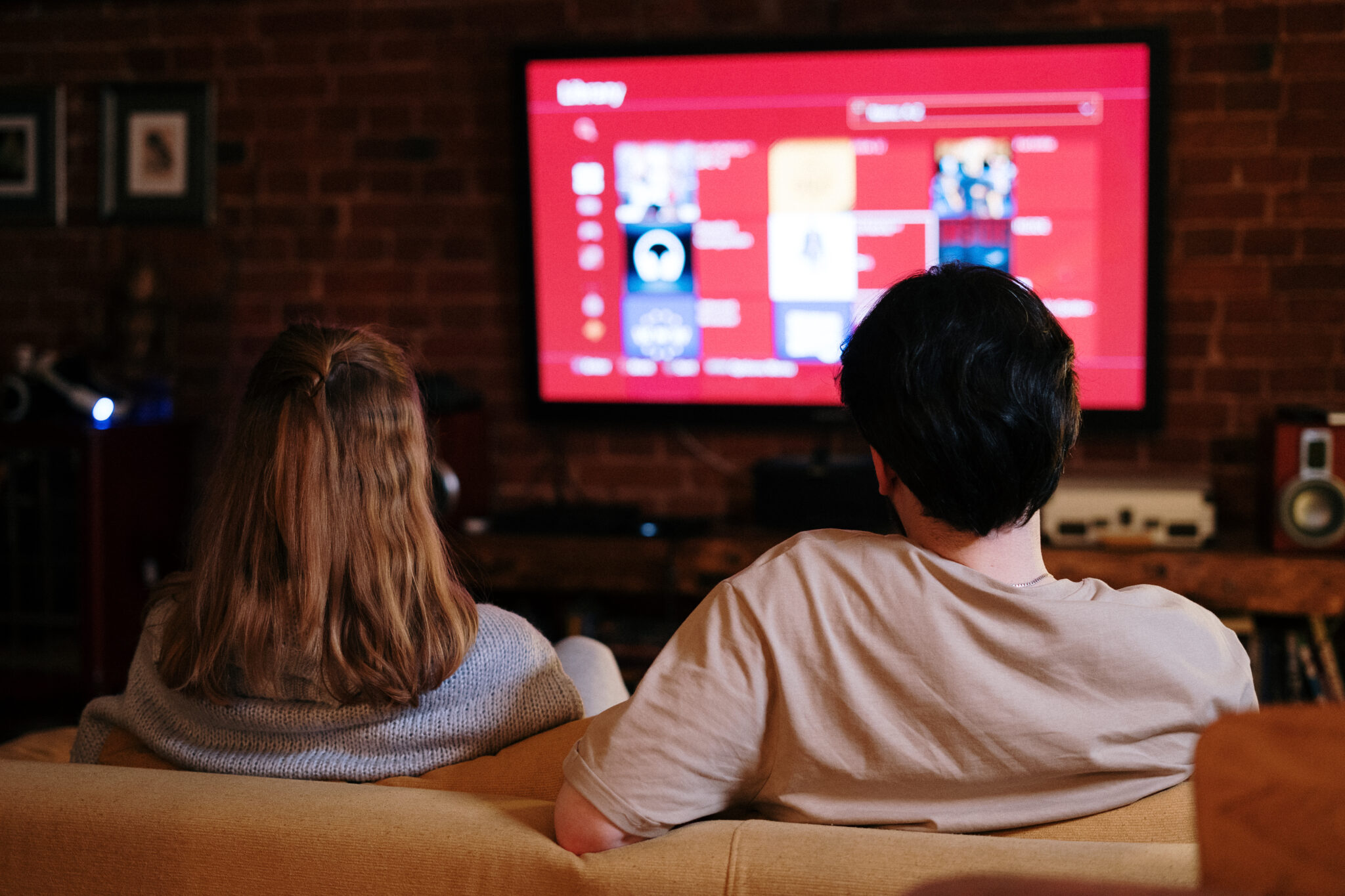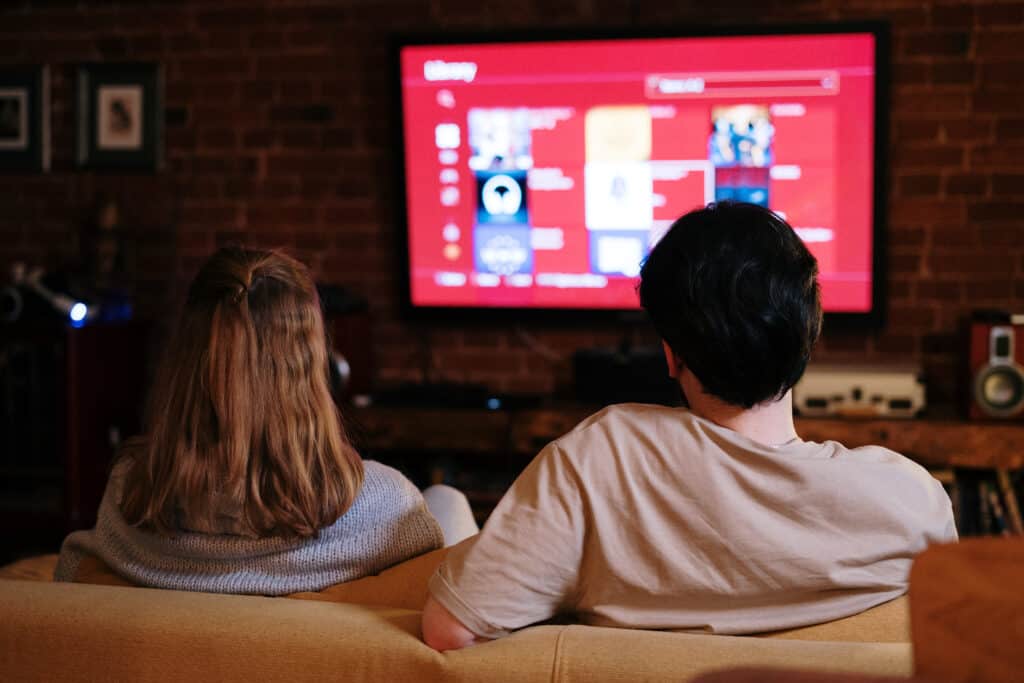 Security and privacy: ensured secure anonymity
If protecting your personal data is important to you, CyberGhost won't disappoint.
The provider uses cutting-edge AES-256 encryption to secure your device and ensure your online anonymity. The real IP address is hidden, and no browsing logs are kept.
In addition to this exemplary protection, as we saw earlier, CyberGhost VPN has a Kill Switch function that automatically blocks your Internet traffic in case of VPN connection interruption. An indispensable asset to avoid any leakage of sensitive information.
So, in short, you can trust its security.
Server network: an impressive global coverage
With over 7,000 servers in 90 countries (France, Canada…), CyberGhost VPN offers exceptional global coverage compared to other providers.
Whether you want to access geo-restricted content or bypass censorship in certain countries, this vast server network should largely meet your expectations.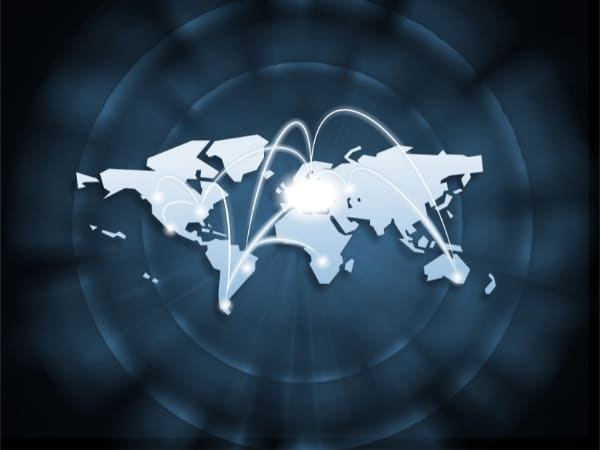 Customer service: attentive and responsive support
CyberGhost VPN's customer support stands out for its availability and quality. When needed, support is accessible via chat 24/7 and through email or contact form.
The advisors are responsive and competent, ready to help you in French or English.
Furthermore, the FAQ section on the website offers detailed user guides that answer the most frequent questions from users.
Compatibility
Cyberghost VPN is compatible with a wide range of devices, including:
Windows,
Mac,
Android,
iOS,
Linux,
etc.
This allows you to protect all your devices simultaneously with a single account.
Now that we've covered the basics, let's weigh the pros and cons to make sure Cyberghost is right for you.
Pros and cons of Cyberghost VPN
Like any solution, Cyberghost VPN has advantages and disadvantages. We've summarized everything for you in the table below.
| | |
| --- | --- |
| Advantages | Disadvantages |
| Security and privacy | Performance issues (speed, latency) |
| Number of servers | High price |
| User-friendliness | Corporate policy (company located in Romania) |
| Compatible devices | Limitations for free users |
| 24/7 customer support | |
Convinced that a VPN is right for you? Here's how to install it
How to install CyberGhost VPN?
Ready to protect your online privacy? We'll explain how to install CyberGhost VPN step by step on all your devices.
Visit the official CyberGhost website: Explore the various subscription offers and choose the one that best suits your needs.


Create your account: Fill in the necessary information, validate your payment, and prepare to dive into a world of enhanced online security.
Download the app: Log in to your CyberGhost account on the website and select "Download App" suitable for your device (PC, Mac, Linux, Android, iOS, etc.).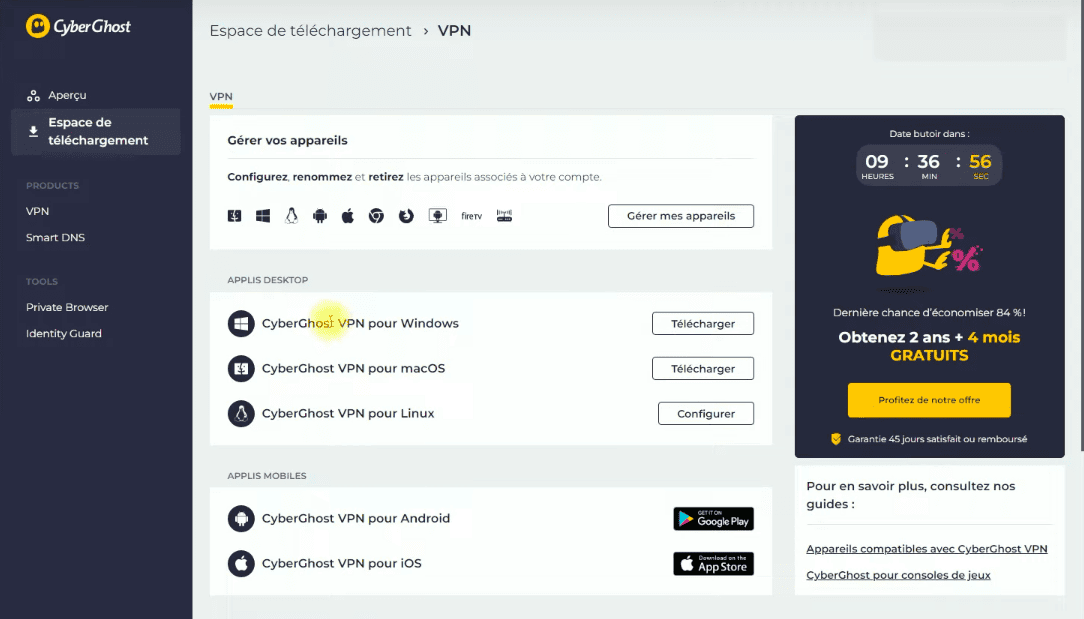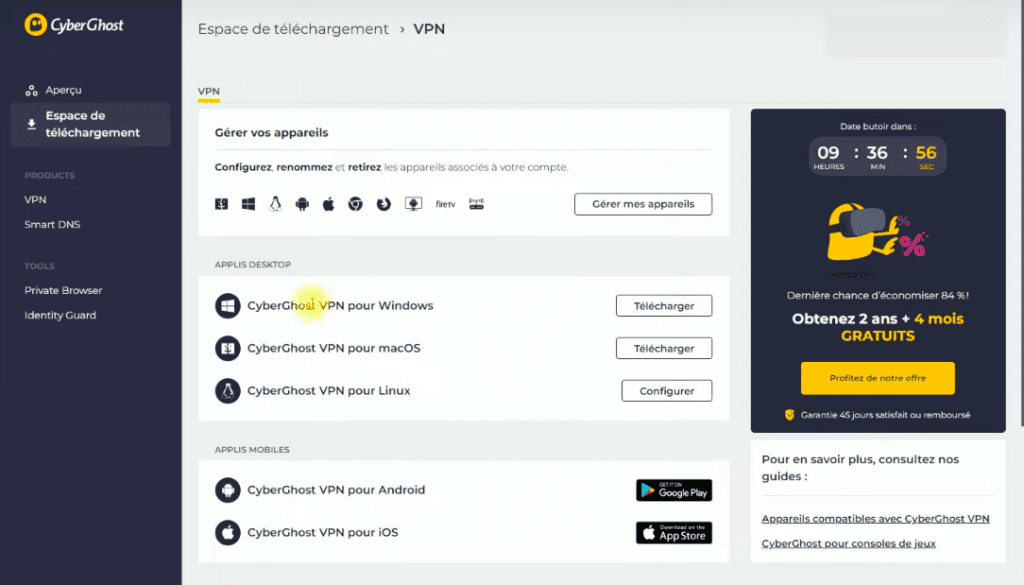 Install and launch the app:

For Mac and PC, double-click the downloaded installation file and follow the instructions, making sure to enter your administrator password.
For Linux, unzip the downloaded ZIP file, open the terminal, and run "install.sh" with the user password to confirm access.
For Android and iOS, install the app from Google Play Store or App Store and accept the terms of use.
Log in with your CyberGhost credentials:

For Amazon Fire TV and Android TV, download the app from their respective App stores and log in with your credentials.
For Apple TV, manually change DNS settings with your CyberGhost VPN.
For Smart TVs, set up your VPN from your router following guides provided by CyberGhost.
For gaming consoles (Xbox, Wii & PlayStation), follow instructions provided by CyberGhost to activate the VPN.
By following these steps, you'll be able to install and use CyberGhost VPN on all your devices. Now that it's installed, let's see how to use it.
How to use CyberGhost VPN?
Installing CyberGhost is good; knowing how to use it is even better. To help you get the most out of this VPN service, Debugbar has created a detailed step-by-step tutorial that will allow you to use CyberGhost as efficiently as possible.
Open the CyberGhost VPN app:
After installing the CyberGhost app on your computer, phone, or tablet, open the app. You should see an easy-to-understand user interface.
Connect to a server:
To start using the VPN, you need to connect to a server. CyberGhost offers over 6000 servers in more than 90 countries, so you have a wide selection. To connect to a server, you can:
Select a recommended server: When opening the app, click on the "Best Server" button to automatically connect to the fastest and closest server to your geographic location.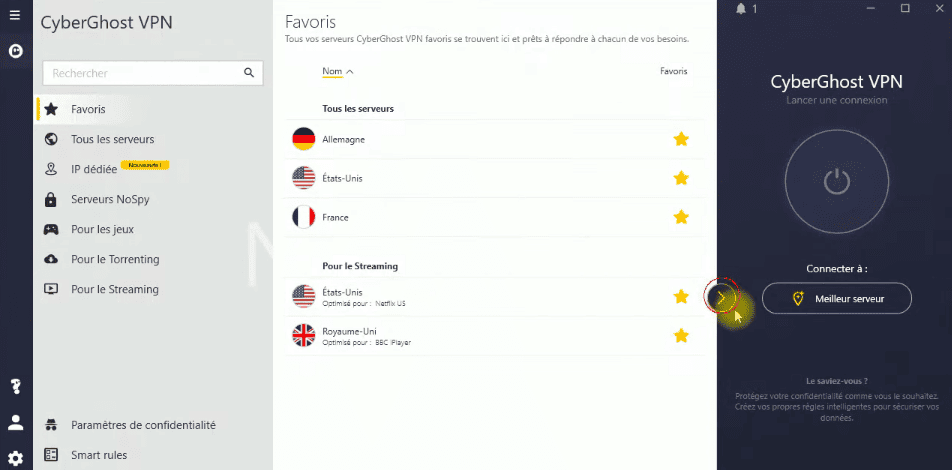 Choose a server from available servers: If you want to connect to a specific server, click on the "Servers" tab in the app and browse through various options to find the server you want. You can select a server based on its location (USA, France…), speed or specific use, such as streaming or torrenting.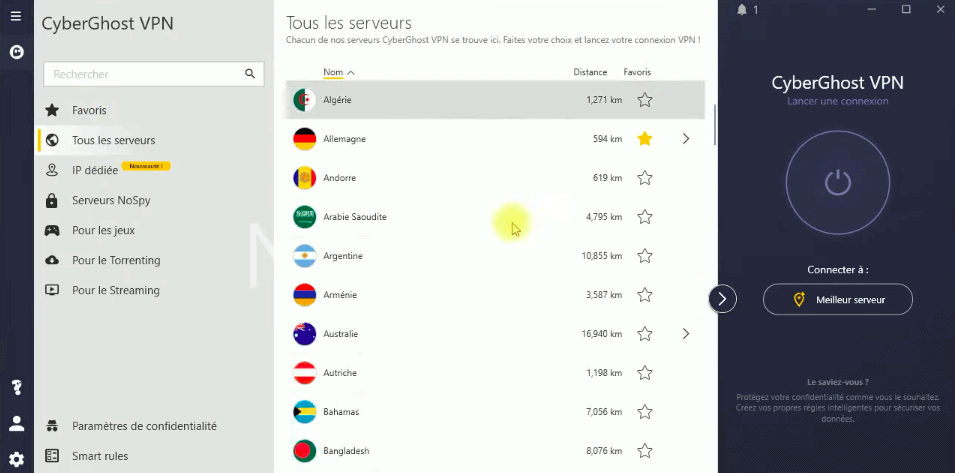 Use "Smart Rules" feature: CyberGhost also provides a feature called "Smart Rules" that allows you to customize your VPN connection based on your needs. For example, you can create rules that automatically connect to a specific server when using an app or connecting to a specific Wi-Fi network.
Activate the VPN:
Once you've chosen your server, all you need to do is activate the VPN by clicking on the "ON" button in the CyberGhost app. You can also choose to connect automatically to a server when opening the app.
Use the VPN:
With the VPN activated, you can safely browse the internet and enjoy all the benefits of a VPN. CyberGhost encrypts your internet connection, hides your IP address, and allows you to access blocked sites in your region. You can also use the VPN to protect your online privacy, browse securely, and access geo-restricted content.
Customize CyberGhost VPN settings:
CyberGhost offers many customizable settings to enhance your VPN experience. You can access these settings by clicking on the gear icon in the app.
General Options: You can choose to launch CyberGhost at startup, enable DNS leak protection, or select a different language.
Privacy: You can enable "Tracking Blocker" which blocks tracking cookies, disable ad-blocking, and enable malware protection.
Smart Rules: As mentioned earlier, you can customize your VPN connection based on your needs by creating specific rules for apps, Wi-Fi networks, and websites.
Servers: You can filter servers by location, usage, distance, and speed.
By following these steps, you should be able to use CyberGhost VPN successfully and enjoy all its benefits for protecting your privacy on the web.
Do you think CyberGhost looks good but want to compare before making a final choice? We understand. That's why we've prepared a summary of possible alternatives.
Best alternatives to Cyberghost
Among the best alternatives to Cyberghost, we find:
ExpressVPN,
NordVPN,
Surfshark,
Private Internet Access,
And ProtonVPN.
| | | | | |
| --- | --- | --- | --- | --- |
| VPN | No-Log Policy | Price (monthly subscription) | Features | Streaming |
| Cyberghost | Yes | From €2.25* | Ad-blocker, malware protection, Kill Switch, Split Tunneling | Compatible with most platforms (Netflix, Hulu, Amazon Prime Video, and others) |
| ExpressVPN | Yes | From €6.67* | Kill Switch, Split Tunneling, simultaneous connection on 5 devices | Compatible with most platforms |
| NordVPN | Yes | From €3.29* | Ad-blocker, malware protection, Kill Switch, Double VPN, simultaneous connection on 6 devices | Compatible with most platforms |
| Surfshark | Yes | From €2.05* | Ad-blocker, malware protection, unlimited simultaneous connections, Camouflage mode | Compatible with most platforms |
| Private Internet Access (PIA) | Yes | From €2.19* | Ad-blocker, malware protection, Kill Switch, simultaneous connection on 10 devices | Compatible with most platforms |
| ProtonVPN | Yes | From €4.00* | Privacy commitment, ProtonMail, simultaneous connection on 5 devices | Compatible with most platforms |
*The mentioned prices are approximate and may vary depending on current offers.
It's essential to consider your individual needs when choosing the VPN that's right for you. Don't hesitate to read detailed reviews and comparisons to help you in your research.
Cyberghost: our final review on this VPN
After this thorough test, we can confidently say that CyberGhost VPN is a safe and high-performing choice for internet users and businesses looking for a quality VPN service.
The connection speeds, streaming and downloading features, enhanced security, and excellent customer support make CyberGhost a wise choice for securing and optimizing your online experience.
So don't hesitate – give it a chance and see the benefits of a strong and reliable VPN connection for yourself!
CyberGhost VPN is a Virtual Private Network that helps protect your online privacy.
It hides your IP address, uses AES-256-bit encryption, and offers secure Wi-Fi connections.
This VPN provides more than 7,000 servers in over 90 countries.
Customer support is available 24/7 through live chat and email.