Google Bard: a mistake makes Google's stock price plunge
Faced with the emergence of ChatGPT, Google understood the importance of quickly offering an alternative to Open AI to stay in the race. The American giant has therefore presented its latest creation, the conversational robot Bard, which is supposed to compete with ChatGPT developed by OpenAI and supported by Microsoft. Unfortunately, not everything went as planned…
Indeed, a factual error relayed by Bard made Alphabet, Google's parent company, lose nearly 9%, which means a devaluation of nearly 100 billion dollars in a few hours.
A look back at a costly incident…
Google Bard: A new conversational AI to compete with ChatGPT
On February 8th, Google presented its conversational robot Bard. This AI should be the main competitor of ChatGPT developed by OpenAI and supported by Microsoft.
Bard is based on LaMDA, a conversational robot developed two years ago but implemented only recently.
Prabhakar Raghavan, vice-president in charge of the search engine at Google estimated that the integration of AI would constitute "a new era of search", but did not want to give a deadline for a consumer version. And when we see the blunder committed on February 8th, we understand why…
What happened exactly?
During his presentation, Bard made a factual error in formulating his answer to the question asked.
The Google AI mentioned that the James Webb Space Telescope had taken the first images of a planet outside our solar system. This is rather good news from an astronomical point of view. The only problem is that this information is false…
And it seems that this error, however small it may seem, was not to the liking of the stock markets.
A mistake that costs Google a lot
The disappointment caused by the error of Bard that has sown the doubt on the reliability of AI. The value of Alphabet, Google's parent company, fell by 9% in one day, which is considered the biggest drop in the space of three months.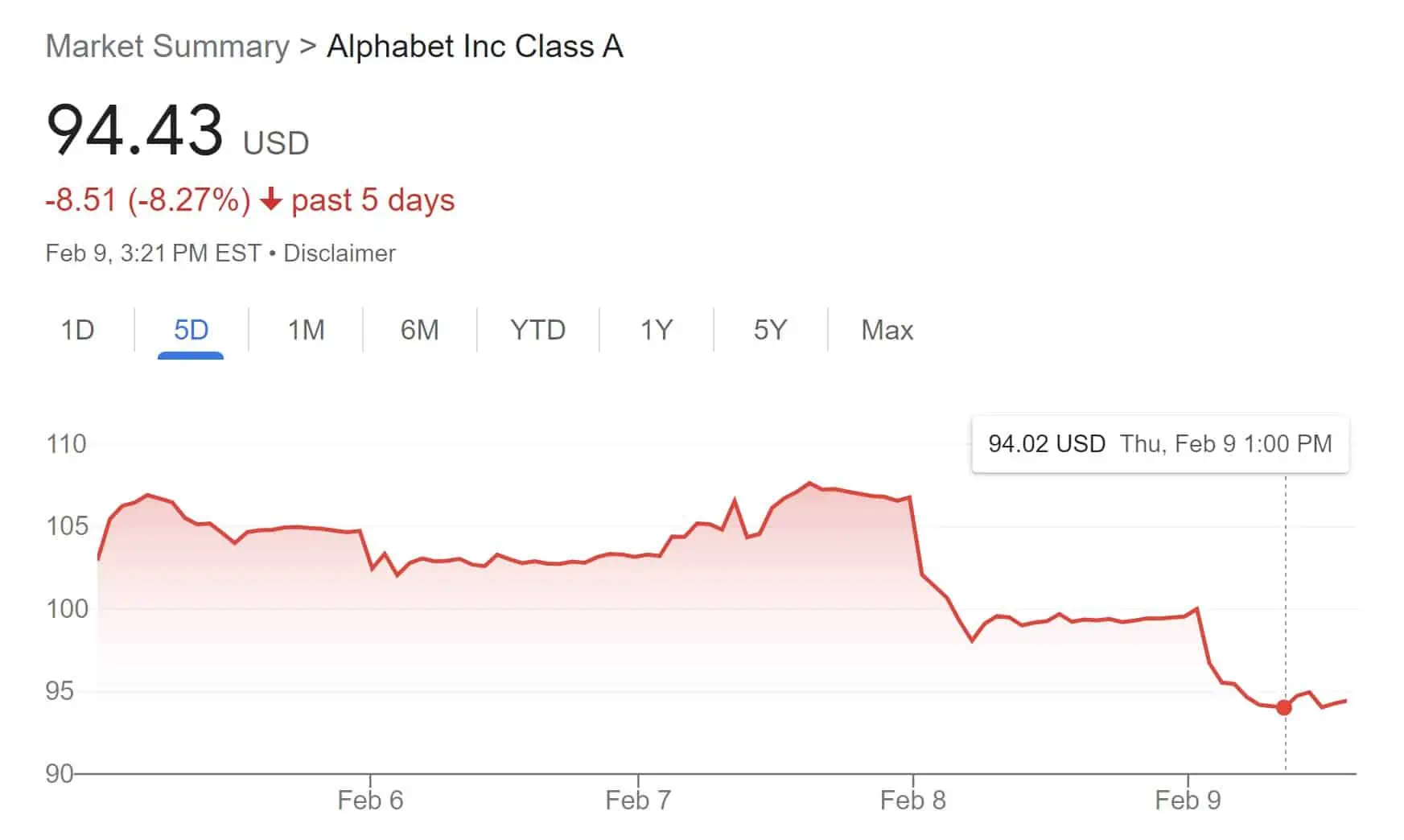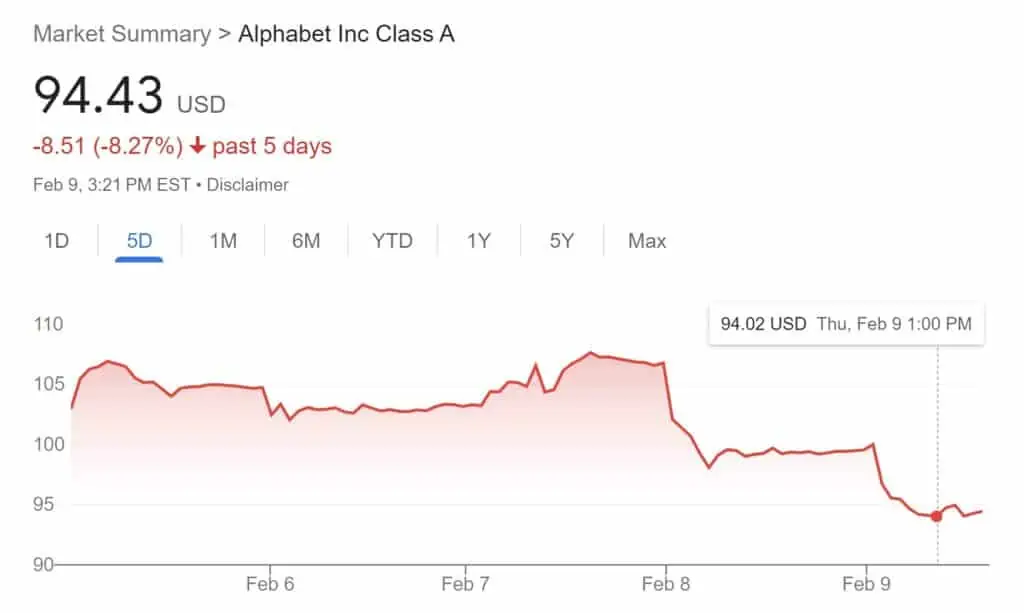 The mistake comes as Microsoft is rapidly integrating AI into Bing and putting pressure on Google to keep up.
This public mistake, however, doesn't seem to worry Google, which said in a statement that Bard's response shows the importance of a rigorous testing process and that it will combine external feedback with its own internal testing to ensure the quality and safety of the responses.
But that doesn't appease those who were already wary of using AI too systematically, as this public mistake only reinforces their ideas.
Google crashes: an opportunity for Microsoft?
Microsoft is well placed to take advantage of the loss of revenue suffered by Google following this incident.
Indeed, by progressively integrating AI to Bing, MSN and Outlook services, Microsoft should be able to offer its users more complete and competitive offers than those proposed by Google.
Microsoft seems to be ahead of the curve in the conversational robot market.
Also read : Dynamics 365 Copilot: Microsoft's generative AI to improve business management
The bottom line
On February 8, Google's conversational AI crashed during its presentation to the general public.
This incident cost Google a lot of money, losing 9% of its value in one day.
This error highlighted the risks associated with software based on artificial intelligence – in particular the risk related to false information – and underlines the importance of the testing process that must be put in place before these technologies are marketed to the general public.