Google Reviews: the complete guide
According to American Express, 87% of Internet users consider Google reviews to be an important element in their purchasing decision.
With high competition and a plethora of products on offer, consumer reviews are more than ever an important decision-making factor. We have definitely moved from "word of mouth" to consulting reviews on search engines.
Google My Business is now a real lever for visibility and customer acquisition.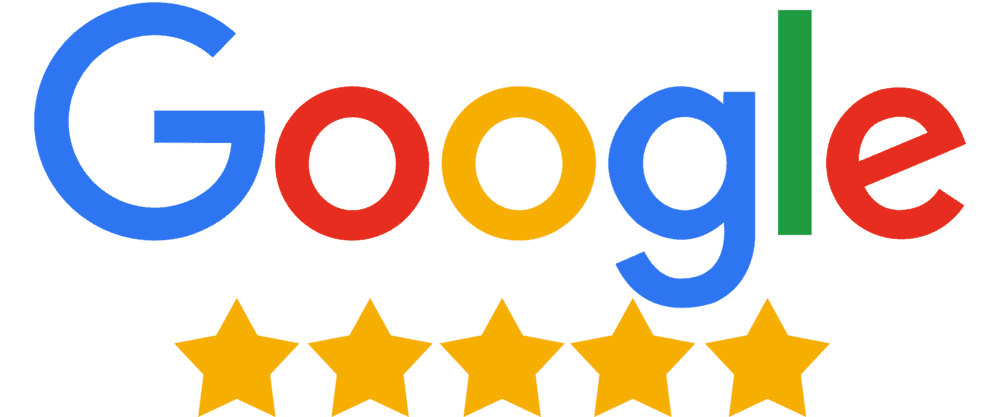 If reviews can be a real competitive advantage from a brand awareness and customer experience point of view, the bad management of them can quickly weigh heavily on the online reputation of companies.
So, how to optimize the management of Google reviews?
To help you in this process, we will address the following points:
How to boost the visibility of your establishment with Google reviews?
How to respond to your customers' reviews?
How to identify and remove fake reviews?
6 tips to optimize your Google reviews management
The service that will boost your visibility
What exactly is Google My Business?
In order to make the most of Google reviews, it is essential to understand the particularity of the Google My Business service offered by the American giant.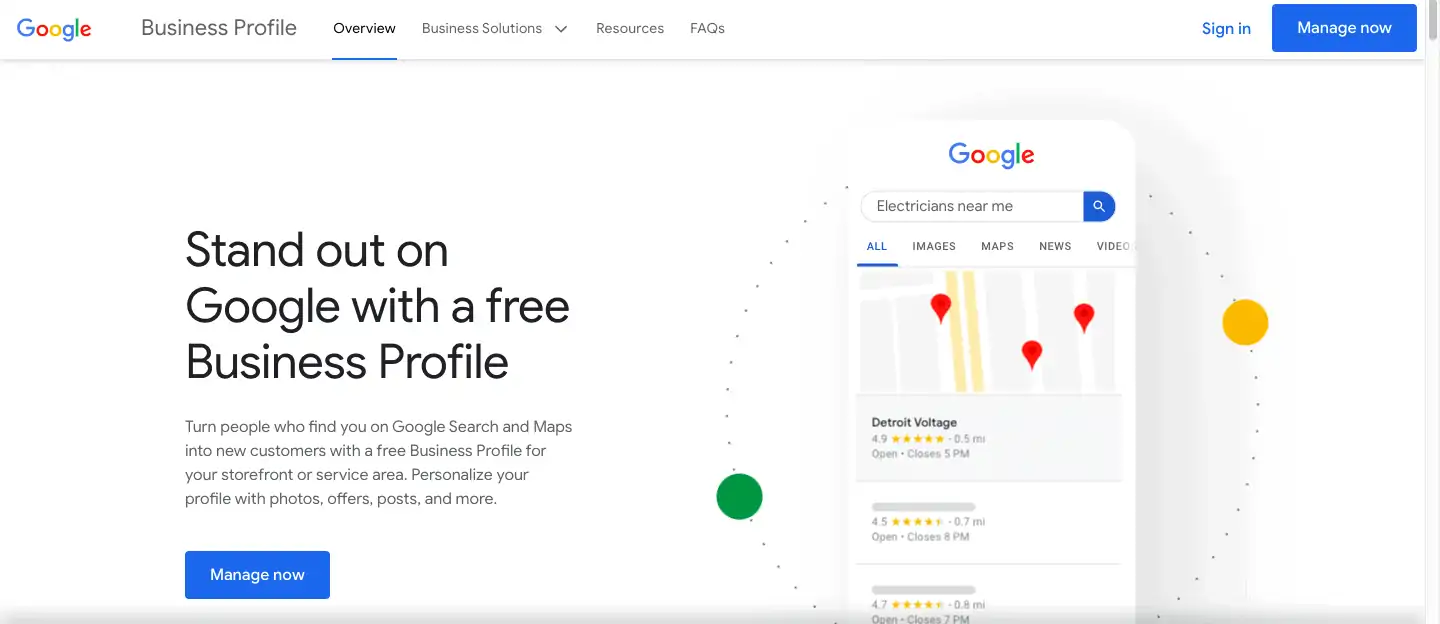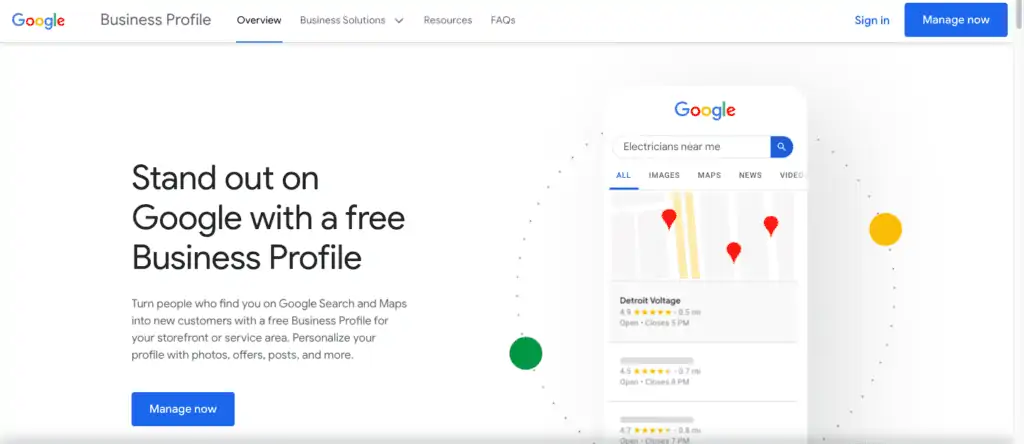 This free service from Google allows local businesses to promote themselves on the web via a listing containing various information about your establishment:
the location,
a short description of your business,
your opening hours,
photos of the place,
user reviews,
link to your website,
etc.
The GMB form is distinguished by its interactive side and allows customers to rate your establishment and write a review on their experiences.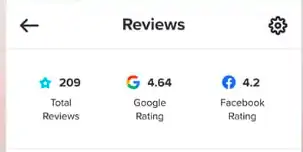 There are 2 types of reviews displayed on the Google listing:
GMB reviews
reviews from third-party tools that have an agreement with Google (Trustpilot, Yellow Pages…)
This listing allows businesses (mainly stores and stores) to gain local visibility since the location of your establishment is associated with Google Maps, allowing you to improve your local referencing.
According to Hubspot, 72% of consumers who performed a local search visited a store within 5 miles.
Google reviews are essential to your online reputation and visibility
Praise or dislike, Google reviews allow users to express themselves and share their experiences with a service or product.
As usual, Google offers a very simple tool to use. All you have to do is unlock your phone, note the experience you had with a company. It is possible to leave a 5 star rating and a detailed comment accessible to all.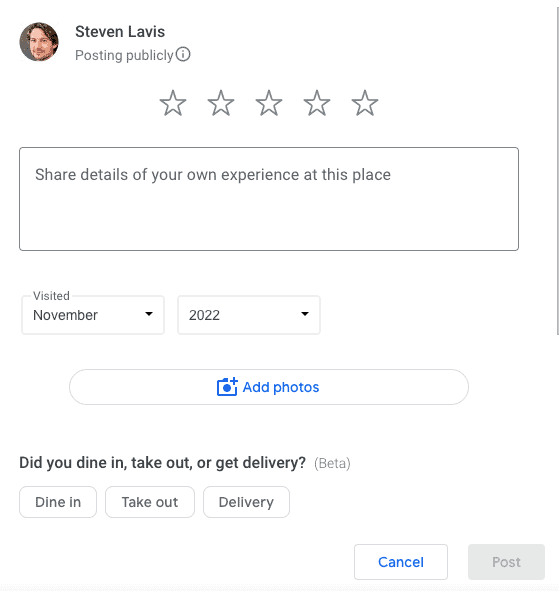 Even if people don't know each other, the feeling of belonging to a community that has shared a similar experience is strong.
According to a study, more than 70% of Internet users declare that consulting a positive review inspires a feeling of trust. On the other hand, a multitude of bad reviews will have a direct impact on your sales, especially if you have an international clientele.
The GMB record is immediately highlighted in a local search.
As you can see, in this context, these reviews are a real marketing tool that builds the online reputation and visibility of a local business.
How to respond to your customers' reviews?
Responding to reviews in an intelligent way is important to direct potential customers towards you.
Google provides you with several options to manage your reviews:
Google My Business application
Google My Business website
Google
Google Maps
The most intuitive method remains the Google My Business website.
Here is how to do it:
Log in with your GMB account
Click on reviews in the left menu
Click on Reply below the reviews and leave your answer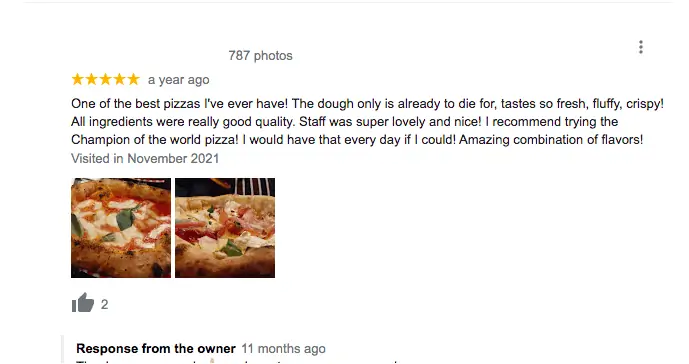 Reply to positive Google reviews
Got a good review? Thank your customer warmly to make them more loyal. Feel free to share more details about your experience with them.
For example, here's what you might say to a positive review:
"Hi [first name], our team would like to thank you for the review. It is always a pleasure to see a satisfied customer. Have a nice day".
By tailoring your response, you create a sense of appreciation, gratitude and most importantly the desire to come back to you and become your ambassador.
According to RevLocal, a positive review can increase product conversions by 10% and this rate rises to 37%. for a hundred reviews.
Responding to a negative review
Most companies focus on positive reviews and neglect the negative ones thinking that this will make them disappear. This is a mistake that ends up costing their online reputation dearly.
Responding to a negative review is trickier, as things can get ugly if you do it wrong.
When dealing with this type of review, it is important to take into consideration the remarks and criticisms even if they seem unjustified. This will help you improve the customer experience and remedy current problems.
When faced with a negative review, always remain courteous and empathetic. Be understanding, take responsibility for your mistakes and highlight all the positive points that have marked your customer's experience. This will give you the image of a company that listens to its customers' needs and is continuously improving.
According to Bright Local, 71% of consumers are more likely to use businesses that respond to existing reviews.
How do you spot and remove fake reviews?
Fake reviews can damage your reputation and destroy the image you've built over the years. Unfortunately, this practice is often used by unscrupulous competitors.
It is essential to manage this type of review to continue attracting new customers.
Best practices to spot fake reviews on Google.
Identify negative reviews published at regular intervals
Regularly published reviews are of course suspicious and can be the result of ill-intentioned people, such as competitors or automated software, who want to damage your image and reputation.
Be careful with reviews that are not detailed
Reviews that lack details can be considered as fake reviews. When a customer's dissatisfaction is not justified by a specific situation or by a concrete element, there is room for doubt about its relevance.
If the review is too short and abbreviated, such as "Bad reception", you should consider questioning its credibility by asking for more details to its author.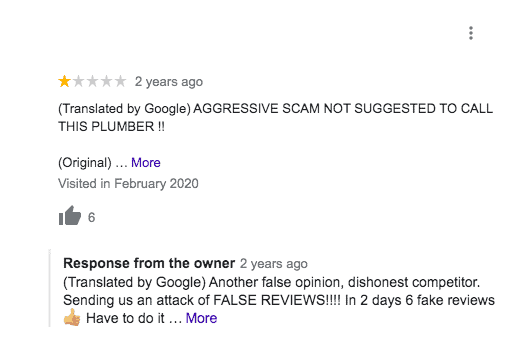 Check the profile of the authors
Several negative reviews published by the same profile are a warning signal. To be sure, simply consult the author's profile and scroll through all the reviews published. If the reviewer is posting a lot of reviews with repetitive and similar comments, you are dealing with a malicious person who is trying to damage your reputation by leaving fake reviews.
Remove a fake Google review
Once you've identified fake reviews, you need to remove them as soon as possible to avoid an impact on the positioning of your establishment and the potential loss of new customers.
Here are the steps to follow to remove a fake Google review on the internet:
Step 1: Enter your business name and click on the Google reviews on the right side of the displayed list.
Step 2: Select the fake review and click on the flag to the right of the author's name.
Step 3: A new page will appear asking you to explain why you reported the "fake review".
Step 4: Wait for Google to process your request and remove the review.
Step 5: If Google does not process your request after a long time, you can report the review from your Google My Business account.
To do so, log in to your listing, go to the "Reviews" section, find the unwanted review and then click on the More to report it as inappropriate.


Our tips for managing Google reviews
In order to optimize the management of your reviews, we offer you 6 tips that will allow you to acquire and retain customers searching on search engines.
1. Never ignore negative reviews
If you want to gain the trust of Internet users and improve your work processes, it is necessary to accept criticism and negative comments and ensure that you manage them well by adopting the right discourse in the right situation.
2. Highlight customer support
If bad comments multiply, it may be wise to set up a "Customer Support" to deal with all complaints and channel negative opinions. This will allow you to improve your quality approach and to identify the source of dissatisfaction of some of your customers.
3. Solicit customers' feedback
It is imperative to ask for feedback from customers who have used your service. You can make your request by an email or SMS containing a link toward your Google Business Profile listing.
In addition, you can even download and print your local Google my business kit which includes a business card with a QR code that allows you to leave a review by flashing it.
According to Bright local, 72% of consumers would use a local business with a 3 out of 5 star rating.
4. Generate more reviews
To generate more reviews and increase your average rating, you can use a specialized website like Trustpilot (e-commerce).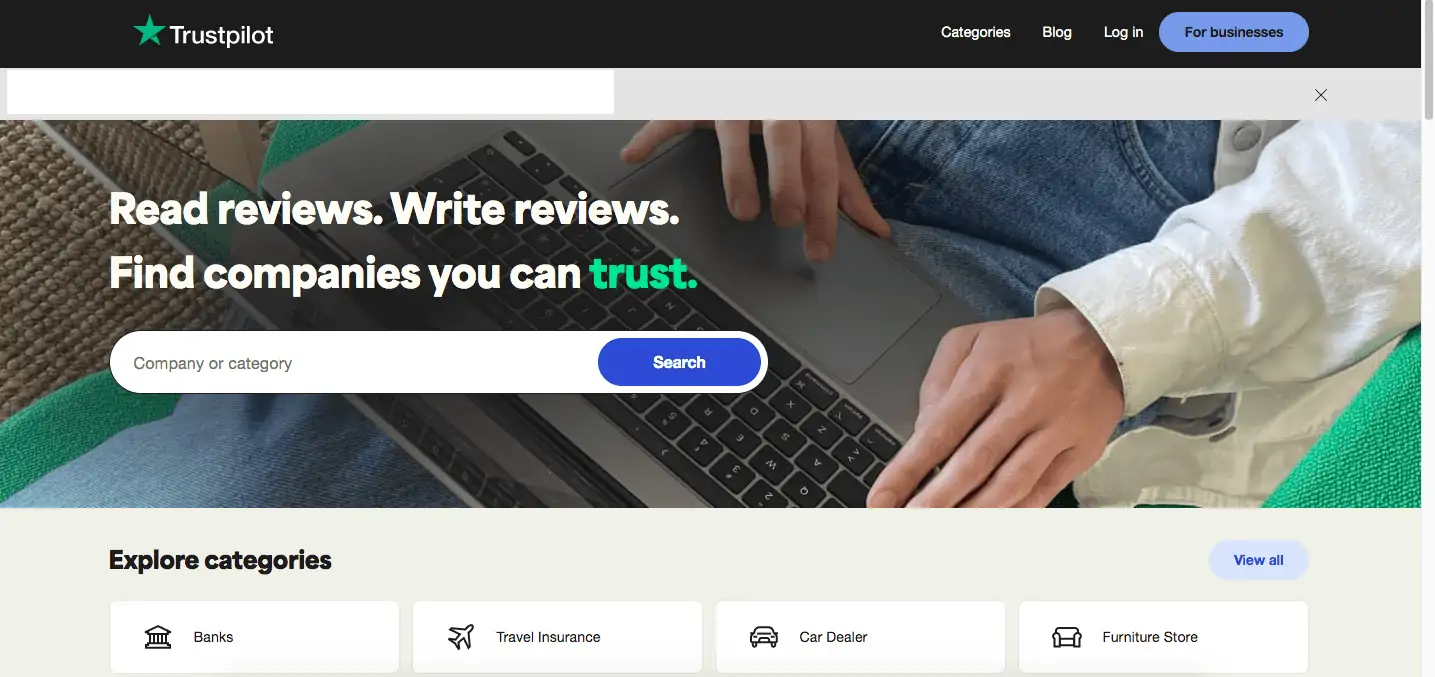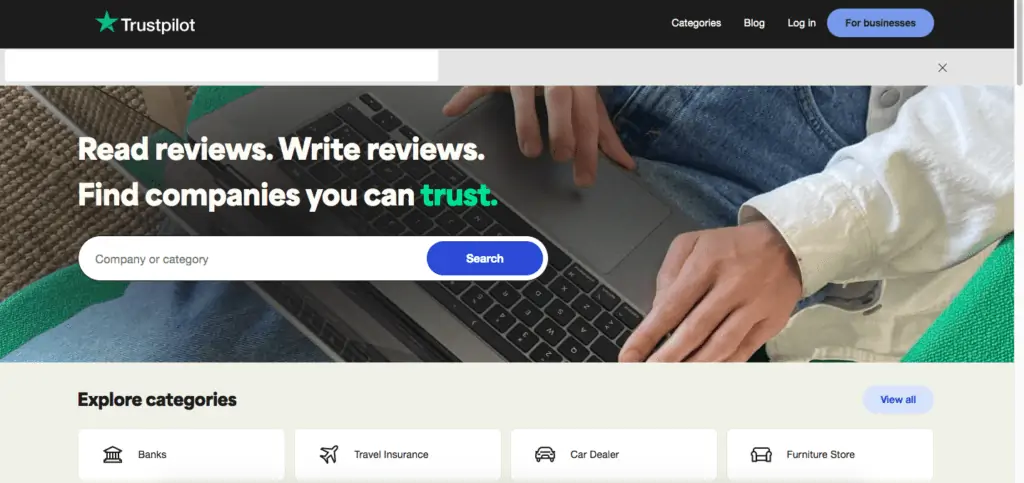 5. Engage Internet users
Implement an interactive communication strategy on social networks, to leave the impression of an active company open to dialogue.
6. Never buy reviews
Buying Google reviews to benefit from an attractive reputation is totally illegal. This act can cost your company a lot of money and Google can quickly detect your strategy by finding the profile used, your identity and sue you.
By buying fake reviews, you risk heavy legal penalties.
What you should know about GMB!
Google reviews are a powerful marketing tool for your local SEO, reputation and market positioning.
To ensure a good management of your Google reviews, you must adopt the right discourse and try to understand your customer to improve the points they ask for.
You can manage your reviews from Google Business profile website, app or also from Google Maps.
You should never ignore negative feedback, but rather handle it properly and take advantage of it.
You can ask your clients for feedback by sending them an email or SMS containing a link to your reviews.
You have to keep a regular watch on the reviews published and follow our tips to identify false reviews and remove them.