How To Become A Digital Marketer
Humans have been involved in marketing and advertising activities since ancient times. It is believed that attracting people via persuasive communication to sell merchandise or to present goods in a particular way to garner people's attention is one of the oldest marketing techniques humans used. Still, in ancient times it was not termed marketing. But for sure, the idea of marketing developed from there.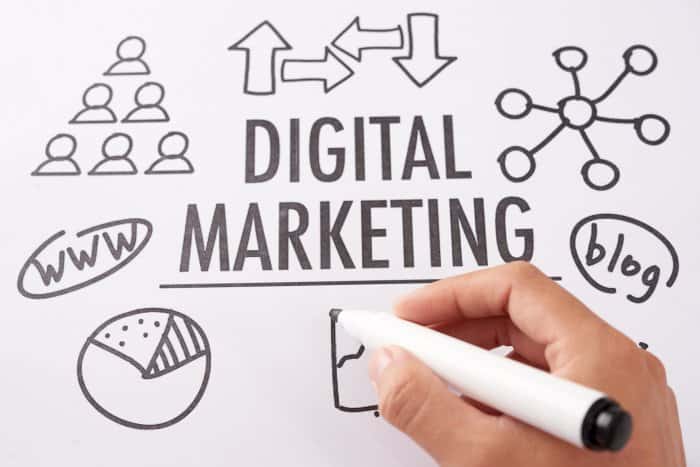 The term was later coined in the late 19th century, and since it is evolving with new tactics, methods, and ideas being added to it every day. The umbrella term "marketing" was used to describe any effort directed towards promoting a product or service depending on the target audience.
Marketing is a diverse field, and there are so many layers of it. The market research, consumer persona, buying behavior, psychology, medium to reach people, and many other constituents must be taken into account to ensure that every marketing effort accomplishes its objectives.
Therefore marketing became a complete study, and now marketing aspirants worldwide take professional training and enroll in a program to learn it and earn degrees to work as marketers.
When the internet took over and with accelerated technological advancement, marketing work was heavily inspired by it. Everyone started using digital devices and the World Wide Web; therefore, it became one of the most powerful mediums to reach them. To cope with these changing trends, marketers began to shift their focus towards new methods that help connect with new people and promote their products/ services online, which led to creating a new field of work widely known as digital marketing.
In the past decade, digital marketing has seen a tremendous boom, and there is a huge demand for a proficient specialist workforce in this field to fill the gap as there are myriad categories of this. Digital marketing itself has immense growth opportunities now, and unlimited potential, which is becoming a digital marketer, is now the talk of the town. In this article you will learn about some of the primary reasons why digital marketing is a good career, how to become a digital marketer and more. Keep reading to find out more.
Also read : How to Land Your Dream Job with SkillHub – A Step-by-Step Guide 
What is a Digital Marketer?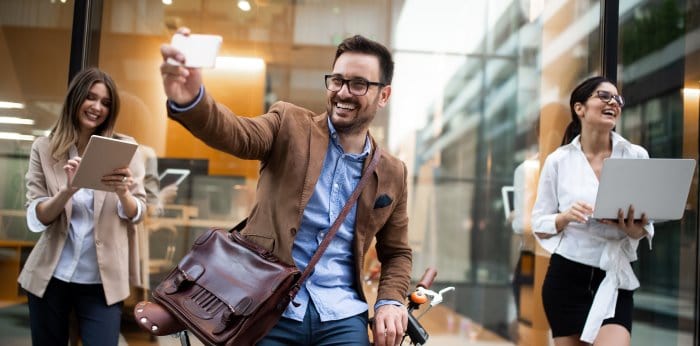 A digital marketer is a skilled professional responsible for planning, creating, executing, and monitoring digital marketing campaigns for a company. The individual can have a defined area of work and specialize in that part and can also possess a broad spectrum of skills to handle different aspects of the digital marketing work like SEO, PPC, Social media marketing/ advertising and management or Email marketing. Being a digital marketer is a high-demand profession. Millions of job opportunities are created every year as the digital revolution hits the business world.
Why Should You Consider Becoming A Digital Marketer?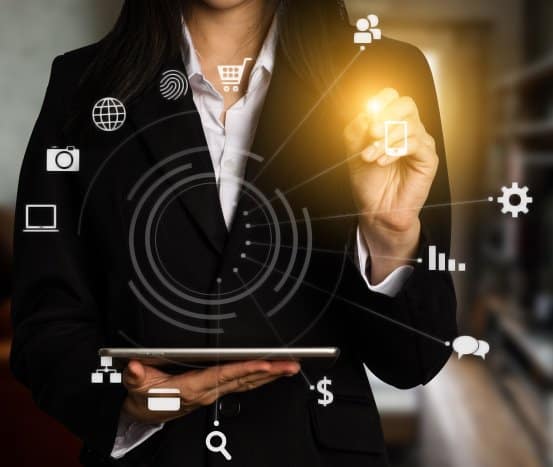 Working in the digital marketing world can be a fabulous experience. If you have been thinking of pursuing a career or enrolling in an online course related to it to kick start the process, now is a great time to take the first step towards it. The scope and job opportunities in this work field are exponentially increasing, and if you master the craft of it, you can achieve skyrocketing success in this field. Let us guide you about some of the core reasons why being digital marketers can be extremely beneficial. Have a look.
Work In An In-demand Industry:
Everyone wants to have a stable future and pursue a career in an industry that offers a great job. The present and future of the business world are digital. Almost every company with a digital presence is either looking for online marketers or an online marketing agency to curate campaigns for them. Therefore the demand for a professional in this field is on the rise and will continue to grow in the future. So you can capitalize on this and learn to be a great marketer and excel in this profession.
Handsome Earning:
Digital marketing is one of the best fields to pursue nowadays. Not only because it is so diverse and has a bright future, but you can also earn a very great salary if you are really good at it. The average salary of a digital marketing professional in the US is 57,336 dollars. You can always offer your services online via freelance platforms or make your own website and take private projects. A Freelancer marketing specialist earns great money too. The average salary is even higher for a freelance marketing strategist and touching the figure of $66,000. Even as an amateur or a freshie, the start salary is $37k. Sounds amazing, right? Don't wait and take the first step. Start looking for online courses or get a paid on-campus training at an institute and see where your interest lies.
Learn & Build Your Own Career:
Not everyone is privileged enough to get a formal education but now long gone are the days when only graduates could have a decent job. The avenue for digital marketing is open for everyone. Though having a professional degree in the marketing field gives you an edge to get a corporate job, you can also learn it from alternative resources or online courses ( even for free in distance learning platforms). You can start learning to be a digital marketer very early in your life and work and explore the tremendous opportunities in the world with time.
Flexible Career:
Once you have gained ample knowledge about specific tools, you can start offering your services online and become a freelancer. It will help you in learning and building experience at the same time, and once you have built a strong portfolio and have successful projects on your CV, any company will be happy to hire you for a specialist position as they are always in search of talented people and contemporary companies tend to ignore whether you have a college degree or not. They are seeking talent and skills in marketers. This could be an excellent second career for you and you can easily earn an extra income through it. Start a blog or learn PPC ads and get additional income.
Numerous Opportunities:
Digital marketing is a growth-oriented profession, and to be a marketer in this domain, you have to be proficient in all tools. Still, you can always perfect a single discipline and become the guru of it. There are so many opportunities for everyone ranging from social media management to content marketing, PPC ads, Google Ads, affiliate marketing, social media advertising, SEO, email campaigns, and whatnot.
If you put effort into any of this discipline and become a specialist, no one can stop you from building your own empire and becoming financially secure. If you are confused about which one is the best for you, getting basic training is the best option, or request someone with firsthand experience or preferably a digital marketing manager to guide you. Ask them to help you explore your potential or refer to a program that can help clear out the air. Our website blog has great material regarding digital marketing, social media advertising, and other techniques. Don't forget to explore and read in your leisure time
Step To Become A Digital Marketer: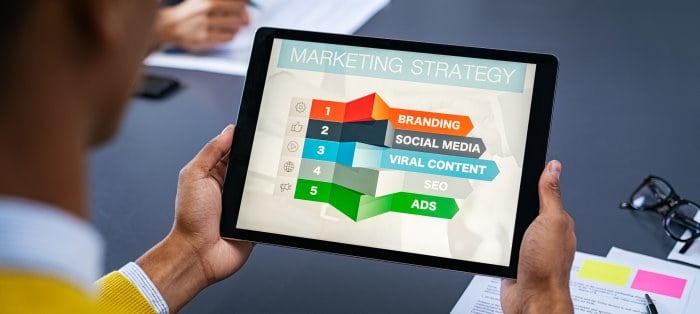 Become Familiar With The Basics:
All you hear these days has something to do with digital marketing, and if you are intrigued enough to know more about it, it's best to go through a handful of resources to study its basics. The internet is the best guide when you have to learn the fundamentals. It is power-packed with data related to this ingenious marketing method and will help you always read something beneficial from every source. Start going through our website blog. You will find articles about basic channels, benefits, and advanced ones that also guide you on creating a marketing strategy.
One great thing to motivate yourself is to get in touch with a notable marketing manager or a specialist from a popular marketing company or at least follow their online blog or social media pages to get practical knowledge about the field. It is a vast domain with multiple channels, including social media marketing/ advertising, search engine marketing that includes SEO and PPC ads, content marketing, Affiliate, and Video marketing, and more. Read about them and how they work, and what is the role of each.
Take Free Courses:
We all are different, and so our learning capabilities. Some people have the power to study independently, but some need a more disciplined environment. One of the best and most economical methods for such people is to enroll in a free course on the internet. These free courses are no less than any other paid ones and come with a more structured approach and ample amount of data absent in learning from a blog or any other resource like YouTube Videos. If you find them beneficial, you can always get into a paid accredited program for a more advanced learning experience and obtain a certificate.
Choose A Path:
The digital marketing job market offers a broad scope of jobs for marketers depending on their area of expertise and what they specialize in. When you have learned all the fundamentals of digital marketing, then it's high time to choose a path that you find the best fit for you. There are several domains that you can follow and become an expert in. Let's discuss the principal ones here.
Go For Search Engine Marketing:
Search engine marketing can be divided into two main categories, PPC advertising and SEO.
Be an SEO Specialist:
SEO or search engine marketing is the most widely used set of techniques that marketers use to increase their client's website's online visibility. This involves a set of complex techniques and data analytics tools that will allow you to rank better in the search engine results. The demand for SEO experts is immense, and if you polish your SEO skill, you are definitely in for a treat, and getting gigs or a job at an agency is a piece of cake. Start learning about the tools and components used in SEO now and see if this is your call.
Get Into PPC Advertising:
PPC or pay-per-click advertising is a very cost-effective solution to promote products and services on search engines. There are several types of PPC ads with a great ROI. These ads complement SEO efforts and yield quick results, which is why companies are looking for experts who can efficiently run their social media PPC and Google PPC Ads campaigns. You can leverage this demand and master PPC ads over time. Start with taking a free PPC course and start offering your services on freelance platforms later to get hands-on experience or get an internship at a PPC agency.
Choose Content Marketing:
Content is part and parcel of every digital marketing tactic and one of the core reasons to generate leads. Therefore content marketers work closely with other people in a digital agency to ensure that the content strategy is up to the mark, properly planned, and executed. Content marketing is all about combining your creative expression and the data analyst side because without measuring your content's performance via data analytics tools, succeeding in the competitive environment is not possible. If you are good with words and a creative thinker with a keen interest in analytics, content marketing is an ideal choice for you.
Learn Social Media Marketing:
Who doesn't love social media, as this is where we all spend most of our time these days. If you have a strong interest in becoming a digital marketer and love the world of social media, you can always combine them both. Social media marketing and advertising are the most effective digital marketing domain, with billions of active social media users in 2021. Social media marketing is a term that covers every pursuit happening on social media to promote your company, service, product, art, or any other talent.
Not only corporations but also actors, influencers and other personalities also hire a social media management company or a dedicated social media manager to conquer this world. So the possibility of growth and excel is way more powerful, and you get to work on a wide array of the platform each with its own features. Social media marketing and management are not all play, and it is a great responsibility. One has to learn all its complexities and establish all necessary skills to ensure that the efforts and capital are not misused.
Some Other Disciplines You Can Explore:
Email Marketing
Affiliate Marketing
Influencer Marketing.
Video Marketing
To bring it all together, you have many paths to explore and choose the one you deem is the best for you. Or you can always master all of them and become an all-rounder, which is even more desirable as most companies are looking for jack-of-all-trades digital marketers who can manage it all.
Few Tips Stand Out In The Digital Marketing World:
Focus on building skills and learning techniques that bring value to your clients and accomplish their revenue growth goal.
Understand your niche and for what target market you are going to offer your services. Talk to customers from your target market and direct your effort to know them better.
Always think of the customer first. Modern-day consumers love the brand that solves their problems first with their marketing rather than just a sales approach.
Create marketing campaigns that help you to connect with your audience. Go for a story-stelling style that resonates with your audience.
Don't assume the performance of your marketing endeavors. Always back your success claims with data from analytics tools.
Believe in the power of continual learning. Digital marketing is a rapidly evolving industry, so always stay up to date with the marketing trends.
Leverage past data to become better at your craft, create project plans, and set deadlines to deliver tangible results in the designated time.