The online world has eclipsed newspapers, magazines, and TV channels. Social media networks and digital advertising have turned on their signal lights, surpassing on the right and speeding away. The future communications jobs are in the media and in marketing management and production, where creativity meets strategy.
Content creation for online reality has become a valuable career path that didn't even exist 15 years ago. In the media business, the product is the content and the business goal is the customer. You can be an entry level or a skilled specialist, digital marketing has an offer for you.
What do digital marketing jobs entail?
You can choose different niches in the industry, depending on your interests and talents.
You should also read our article How to Land Your Dream Job with SkillHub – A Step-by-Step Guide. This might help you to find the job you have ever dreamed of.
Digital marketing jobs, the market is looking for
Campaign Specialist
In this role, you follow daily developments in the marketing operations. You focus on paid search, display on the social channels, and retargeting and paid social advertising. More than a creator, the campaign specialist is someone who executes and checks into the digital strategies, including the website. This role is in charge of the management of ads. This person ensures the plan is working smoothly and focuses the media investments of a company, such as paid ads.
Digital Analyst
In this role, you'd analyze the data from marketing initiatives. You need to be able to understand the information, to analyze it, and to deliver the results of your analysis in a clear way. The digital analyst is the liaison between different departments. This role uses numbers and analytics to make decisions for future online campaigns and to redirect the current ones (if needed). This job includes management of useful data and development of effective ads and campaigns. The digital analysts work with the marketing and sales departments (among others managements) to ensure media strategies are successful.
Influencer Marketing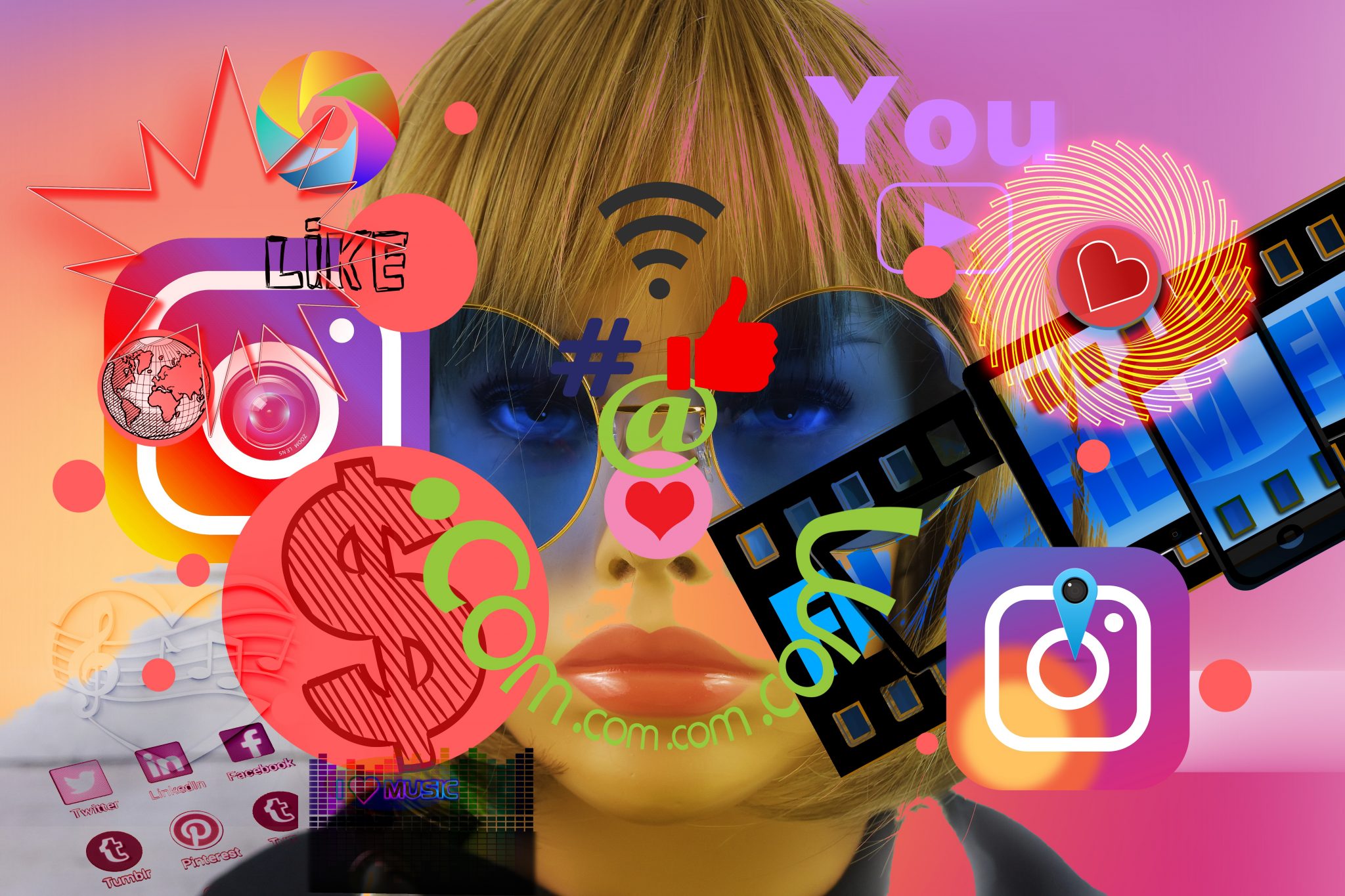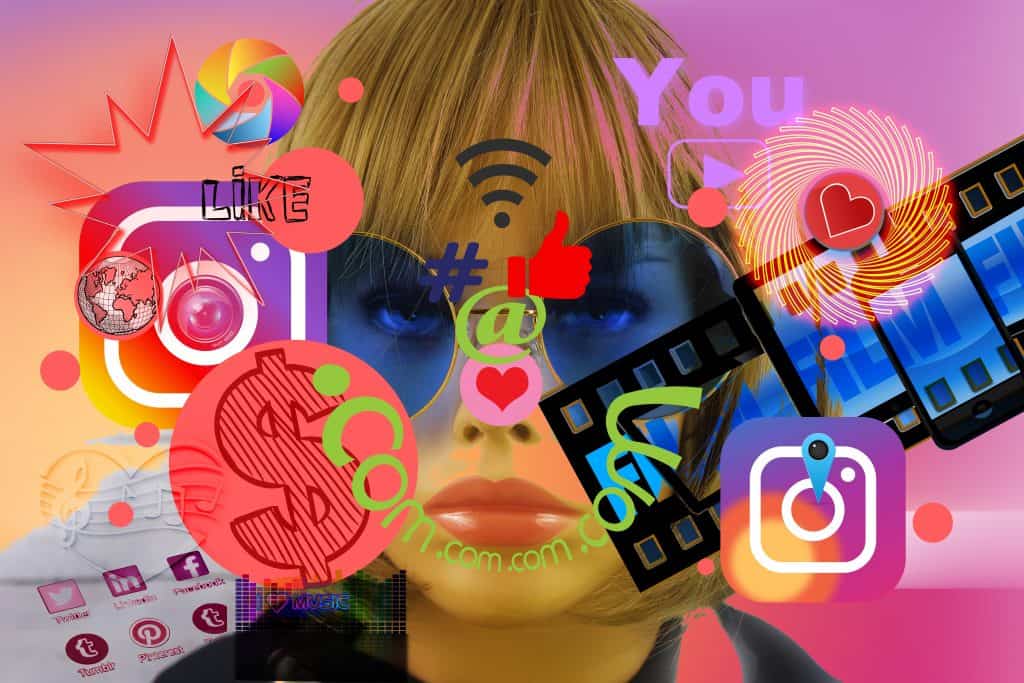 This is usually a manager job level, for someone who already has experience in the digital marketing industry. They are responsible for building a team of influencers who collaborate with the brand. They collaborate with the marketing department to ensure successful business campaigns. In this role, you will follow the influencers from start to finish, creating the whole media strategy for them. To be able to follow this career path, you always have to be up-to-date with the latest online trends. It's a job that was born with Instagram, so not long ago.
Content Specialist/Creator
More on the creative side, this digital marketing job is for someone who likes writing copy. The content specialist is responsible for creating posts and content strategies. In this role, you will research relevant topics, fact-check, write, and edit content. You will also maintain editorial calendars, to make sure the content flow is constant and appropriate. This role includes bloggers as well as website writers. Finally, you might be in charge of a team of writers and you will have to coordinate with the designers.
Digital Brand Expert/Manager
This person is responsible for the whole online, digital image of the brand. A company decides how it wants to be represented in the outside world and the digital brand expert delivers those expectations. In this role, you will manage the social media process as well as oversee the online sectors such as mobiles and apps. You will use the analytics of your online networks to adjust and edit your brand's presentation. The image of the brand depends on the decisions of the digital brand expert and manager.
Social Media Specialist
If you choose this career path, you will work with the social media platforms of a company, such as Facebook. You will write social media copy and messages, not emails. You will focus on turning followers into customers. You won't have to worry about email subscriptions, but about analytics. What is working for the company? As a social media analyst, you need to be able to study what is working for your digital strategy and what is not. Since you will help in creating social media campaigns, you will also collaborate with other teams, such as designers.
SEO Specialist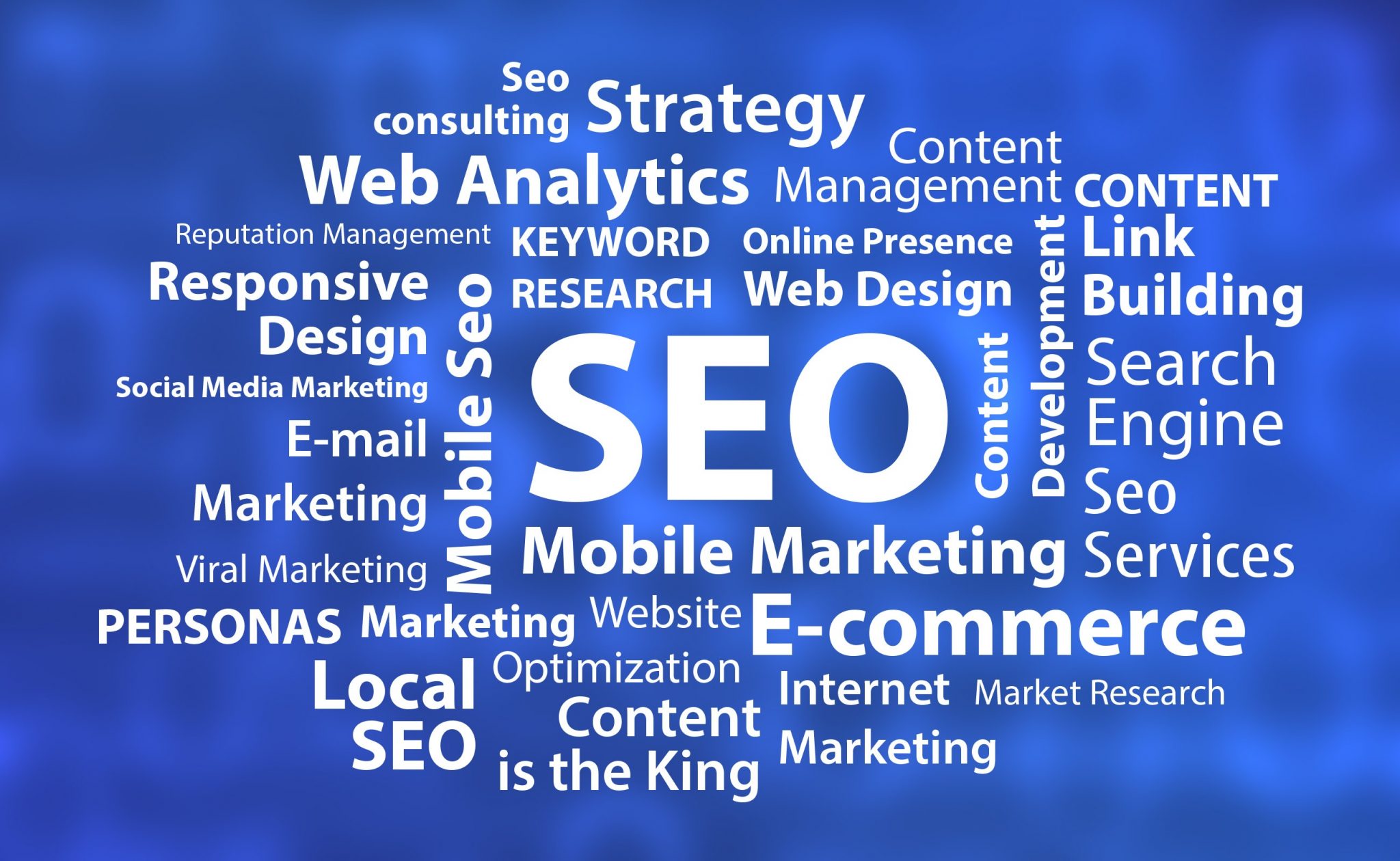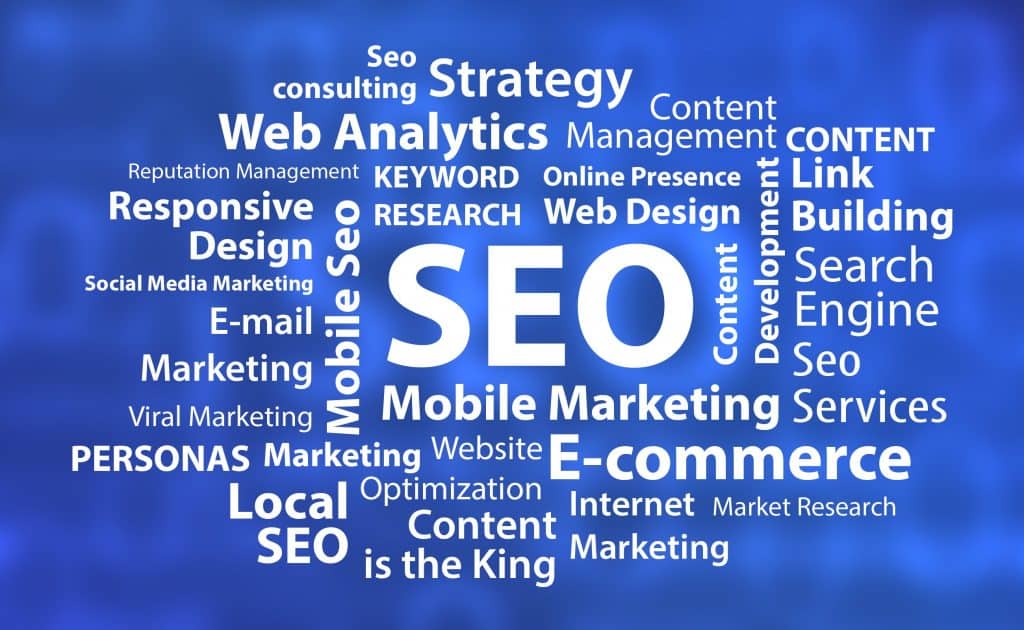 If you choose this digital marketing job, as a digital marketer, you will analyze, review, and implement marketing strategies. The goal of the SEO specialist is to optimize the online content (such as website and social media content) for the search engines through the analytics. In this role, you will develop content with relevant keywords, links, and images. The idea is to increase traffic to the businesses' pages and, ultimately, to generate more sales. By studying the analytics, the SEO specialist changes media plans. You also need copywriting skills to excel at this job.
User Experience, UX Designer
This is a technical-based role. As a UX designer, you will measure and optimize applications to improve their usability. The goal of this role is to provide the best experience to users with the website and apps. These designers solve end-users' problems using online tools such as screen readers. In this role, you will run tests of the company's platforms to analyze how users experience them. The UX designer works with creative teams to improve the finished product and they develop softwares and applications for the company.
Email Marketing Specialist
As the name suggests, people in this role focus only on emails. They use automated softwares to build newsletters, improve email lists, and raise subscribers. Their goal is to improve brand awareness and to raise traffic to the company's pages and profiles, like Facebook. These specialists are in charge of email marketing campaigns and they are responsible for the creative side. They pick layouts as well as graphics. They provide email lists and they respond to them. Finally,they are in charge of the email database, for future campaigns. Emails are a type of ads, desgined to develop an effective promotional plan.
Growth Hacker
The goal of this role is to turn the online content into profits. They need to generate higher revenues for the company by developing and implementing front-end web code and apps. They identify areas of growth in other departments (for example, the social media team) and they focus on scaling it. Growth hackers are responsible for customer acquisition and conversion rate optimization. They analyze the market to provide the best strategies and they are in charger of the content's development.
What fields you can focus on
Whether you are an analyst, a specialist, or a content creator, you can choose to focus on a niche in the digital marketing industry. Keep in mind that you can always change your career, but it's important to begin with a focus.
Social media
Blogging
Emails
Advertisement
E-commerce
Search engine optimization, SEO
Search engine marketing, SEM
Web development
You will always start as an entry level, but you will climb your way up in the media business. When deciding your field of interest, be aware of your skills. If you are a creative personality, becoming a UX Designer might not be right for you. If you like building and editing softwares, then you might steer clear of the Social Media Specialist job.
How can you start your digital marketing career?
Once you have decided that this path is for you, then it's time to start and get that entry level job. How? Hold and behold, a college degree isn't necessary. These jobs' descriptions continually change. And new roles continually pop up. As the industry evolves, so do the roles. You should follow their development so you never miss a step.
Take a course
Once you have decided what field interests you the most, start a dedicated course. They can be free or paid and their durations vary. The courses will help you gain new skills and polish the skills you already have.
The important thing is to forget all you know about digital marketing and take a beginners course. Since these classes are up-to-date with the latest innovations and technologies, they allow you to make an impression to employers. Just make sure that they provide you with certification, to include it in your CV.
The best free course is the Google Digital Marketing Course and you can also find valuable options on Linkedin.
Polish your online presence
If you are going into digital marketing, your online presence should reflect your values and personality. Employers look at the candidates' social media platforms, whether that's fair or not, well it's another story. Still, they do check your Instagram and your Facebook. Before applying, polish your networks.
Make sure you have a clear and professional photo in your profiles, like the Facebook account. Make your profiles consistent with a theme and topic, to reflect your organization. The easiest option? Make your profiles private. If you have a personal website, you should organize and make it easy to navigate. Just like you woudl create a company's website.
Start that Linkedin profile
Linkedin is the social media dedicated to professionals. People post their CV, employers post their jobs, and users share experiences and advice. Open an account and work on it. Here are a few tips for your Linkedin profile:
Add a sharp, professional-looking photo. No pets, no people. Just you, with a smile and brushed hair. While you don't need to dress up for this photo, you need to make sure it reflects your personality.
Add a relevant work history. If you are applying for digital marketing jobs, you don't need to add your waitressing experience. Or, if you do, twist it. Highlight your people and communications skills.
Add an organized work history. Add a specific job title, a short and detailed experience, and a summary of your responsibilities. Keep it short and informative. It shoudln't take hours to employers to find useful information.
Update your Linkedin profile and have a management plan. Don't update it only when you get a new job, but update it with posts and articles. Be the manager of your own networks to become one day, the manager of a company.
Share and comment. The more visibility you have, the more users can find you. Share posts from other people, share articles you like, and comment. Engage with the community.
Businesses and employers look at your Linkedin profile. They should see someone dedicatesd, with specific skills, and a team player.
Apply to relevant jobs
When you are just starting your digital marketing career, it might be tempting to send as many job applications as possible and to spend hours and hours job searching. It's a mistake because it will burn you out. To avoid added stress, select the jobs and the companies.
Develop your own media plan and management to reach the business you love. Make a list of your dream companies and reach out to their Human Resources department.
A proper management of your applications helps the management of your time and hours. Make sure you have a polished cover letter and an organized and easy to read CV. Your top choice company will appreciate your effort and creativity.
Prepare and rehearse
You finally got your first interview. Congratulations. Time to celebrate for a few minutes and then go back to work. You need to prepare for your digital marketing interview to make sure you make a positive impression.
Study the company. Research their history, their success, and their services. Find a few props in their website and social media channels tostand out from the competition. Maybe they won an award. Bring it up during your interview.
Study the role. What is the company looking for? Read again the job description and make sure you have a point for each of it. It can be a suggestion or a first-hand experience.
Anticipate. It might be tricky, but try thinking what questions they might have for you. Find out the most-asked ones during an interview and reharse them.
Your outfit. Not too casual, not too elegant. Find a mid ground and focus on looking clean and polished. Don't pick it a few hours before your interview, but plan it.
Why choose a career in digital marketing?
This is the future of the communications industry. The advertising campaigns happen online, so do the interactions with potential customers. There are many opportunities for software developers, since companies are looking for ways to attract traffic.
Creative people can find channels in the blogs or as designers, while more analytical personalities can enjoy research-based roles and develpoing jobs. People who are good at management will find organize and leader opportunities. You can also choose to be a freelancer in this industry. Digital marketing is more than Facebook analytics. There is sometthing for everyone.
Digital jobs and especially in digital marketing can be full remote, i.e. you can work for a company from anywhere in the world. Don't focus on position available only close to your area, but open your geographic research are, why not to the whole world. You never know. A marketing director of a company at 5,000 miles can find your profile interesting.
The best websites to find digital marketing jobs
Create an account with these platforms to apply to the right role. These are the top options for candidates.
Glassdoor
The best feature of this website are the reviews. For employers. Workers can rate their experience to let you know if the hustle is worth it. You can join for free.
Indeed
One of the most popular search engines for jobs, Indoor is perfect for candidates. You can either create or uplaod your CV and add a cover letter with your applications. You can search opportunities bu geograhy, date, salary, and experience to make sure you apply to themost suitbale options for you.
LinkedIn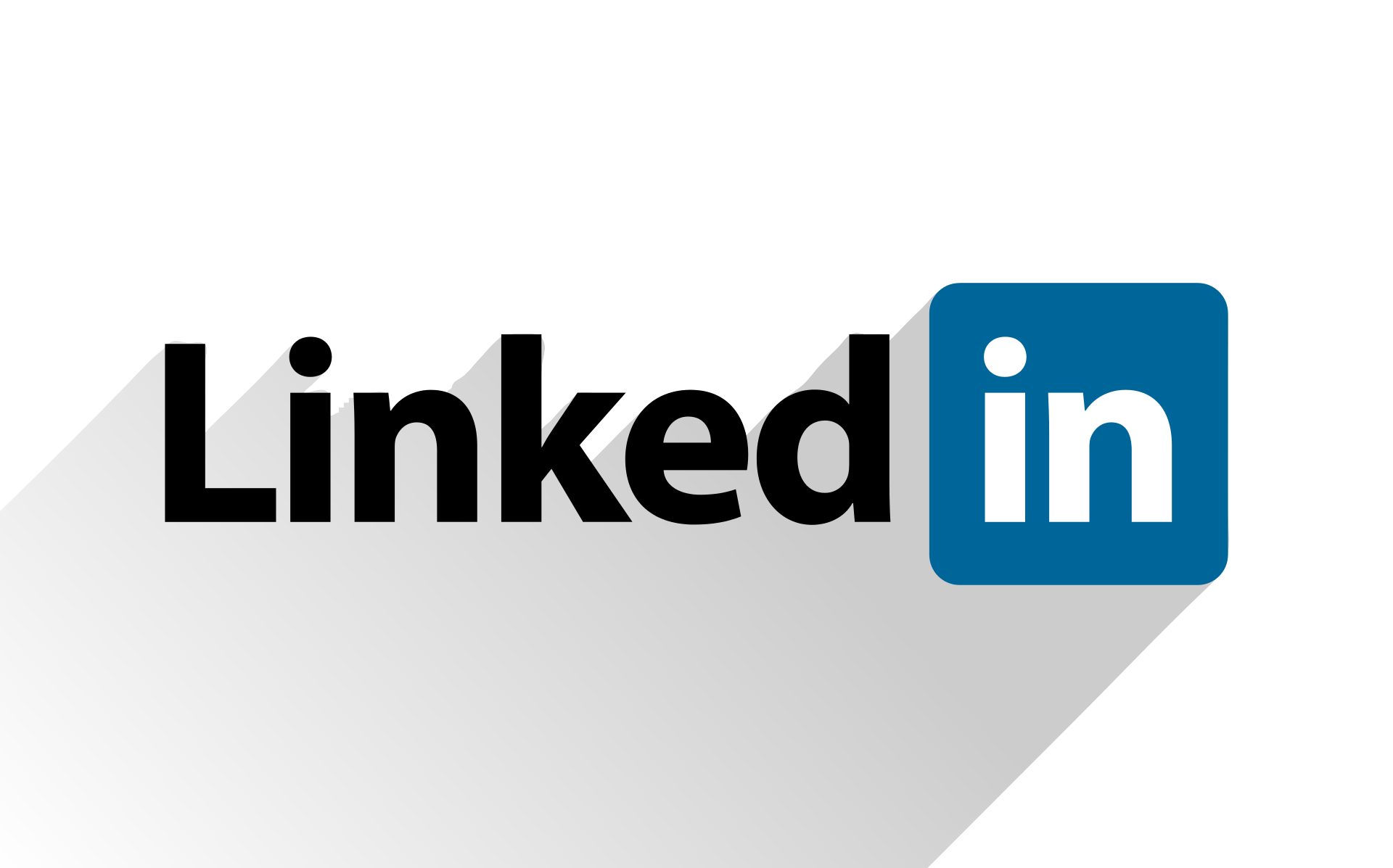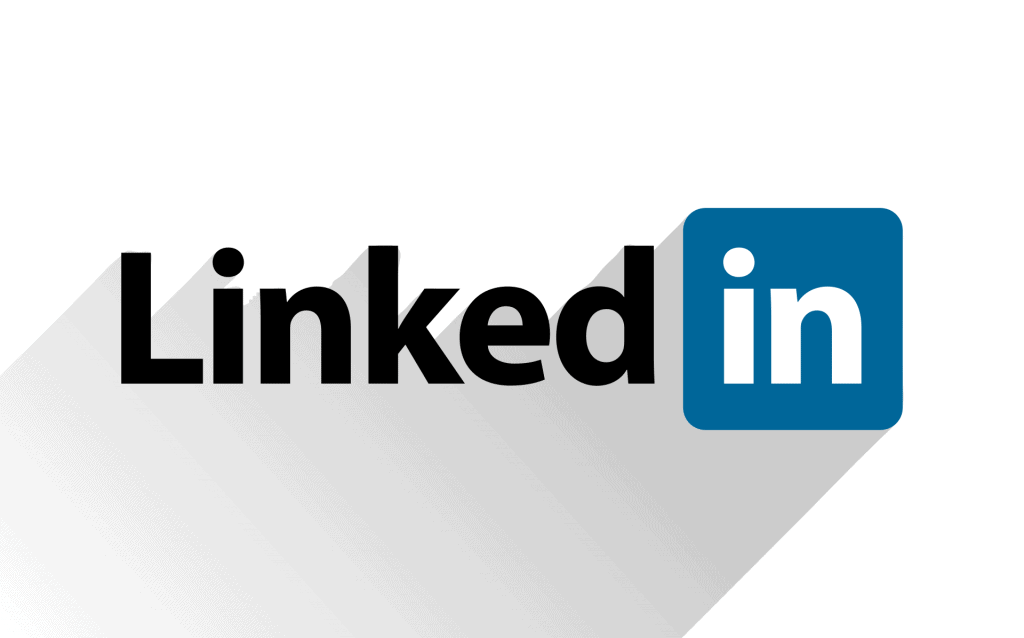 On the website, you can select a few data points to apply for jobs. Employers can pick "easy apply" (in which you quickly upload your CV thorugh the network) or "apply," which leads you to the company's websit. Bonus tip: contact the job poster via message and find the HR email for a direct contact.
Acadium
This website is perfect if you don't have any experince, since this platform focuses on internships and appreticenships.
Conclusion
Finding the right digital marketing job for your skills and personality will help you succeed in this competitive industry.
Choosing a career path in digital media means having a job for life. This industry continues to grow and it won't ever go away. The secret is being flexible. Be open to changes, updates, and different responsibilities. The job decritptions in the media evolve and new specialists opportunities develop. Business campaiagns follow the consumers online, identifying trends and potential customers.
Be flexible so you can have a successful career in digital marketing. That's the secret.