How to make a playlist on TikTok?
Playlists are a great way for TikTok users to share their tastes and increase their visibility.
It can be used as a marketing tool to promote products, services, creators or artists, and they can also be used to categorize videos by theme.
Simply put, playlists make it easier for you to find the content you're looking for and to share your videos with your subscribers in order to allow them to discover your tastes and interact with you.
This tool is particularly interesting for composers or content creators.
Want to make your own playlist on TikTok? Then this article is for you.
Together, we'll see how to create a playlist on TikTok and how to get the most out of it.
Step 1: Create a TikTok account
Before you can create a playlist on TikTok, you'll first need to create an account. To do this, you'll need to download the app for free from the App Store or Google Play Store and set it up using the following steps:
Sign up with your email address or your Facebook or Google account.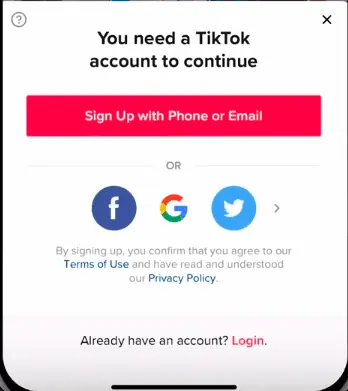 Verify your email address.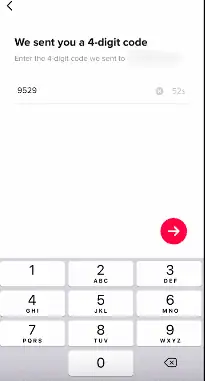 Edit your profile (name, profile picture, description).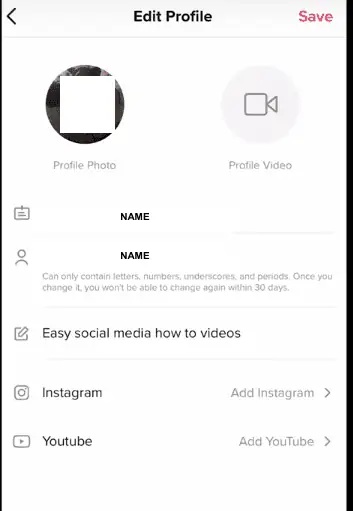 Select your privacy options (content you want to display publicly).
Start browsing for interesting content.
Once you've created your account, you'll be ready to search for videos to add to your first playlist.
Step 2: Select videos to add to your TikTok playlist
In order to make a TikTok playlist you need to find videos to put on it. There are several ways to do this.
You can:
Browse current trends or specifically search for hashtags and keywords.
Click on the "Popular" tab on the left side of the screen to find the most popular videos of the moment.
Search for tiktokers you like, then explore their profile to see more content they've posted.
Tap on the "Music" tab on the left to find popular tracks that others have already remixed or that have interesting choreography.
Once you've found a list of clips you want to include in your playlist, it's time to take the next step.
Step 3: Create a TikTok playlist
Creating a playlist is very simple:
Tap on the "Playlist" icon at the top right of the screen or tap the "Share" button at the bottom of the main menu.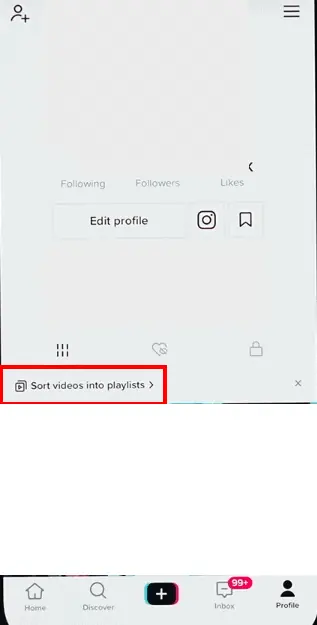 Click on "Playlist".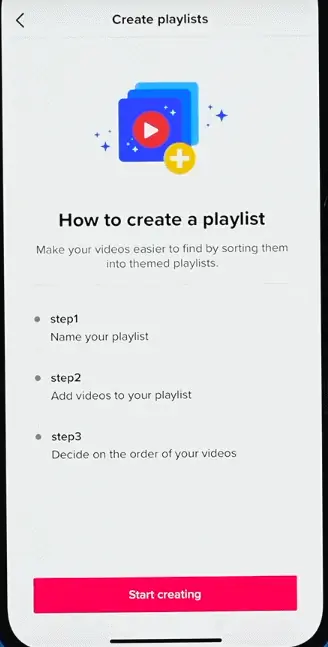 Name your list and describe it so that it can be easily found by other users. Make sure the title is clear and concise so that people know exactly what is included in your list without having to look too hard.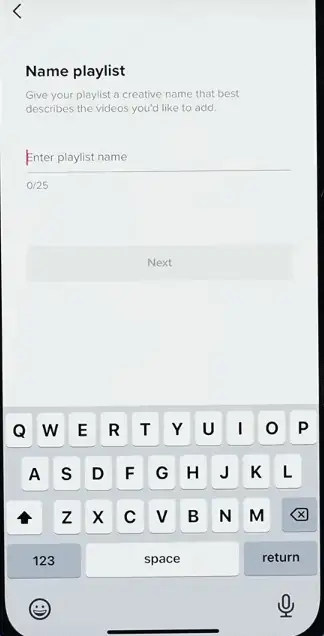 If possible, also try to use a relevant and popular hashtag so that the list is easier to find by other tiktokers.
Step 4: Add videos to the playlist
Once you have created the playlist, you can start to add and remove videos from it.
To do so:
Click the "Share" button at the bottom of the main menu and tap the "Playlist" icon.
You will then be able to select the playlists you want to add or remove the video from.
We recommend that you choose videos that cover the same topic or have a similar theme so that your list is consistent and interesting.
Once you have created your playlist, it's ready to be shared with your subscribers.
Step 5: Post and promote the playlist
Once your video playlist is complete, it's time to post it!
To do so, press the "Share" icon located at the bottom of the main menu. You will then be able to choose to publish the playlist on other social media like Facebook or Instagram.
The music in your TikTok playlist can also be shared on music platforms such as Apple Music, Spotify or Deezer.
You can also promote your video playlist by using relevant hashtags and mentioning the people included in your list.
Conclusion: creating a video playlist on TikTok is easy
Playlists are a great tool to connect with other tiktokers and increase your visibility.
Creating a playlist is not difficult and doesn't take much time, but it can have a significant impact on the number of views and interactions you get on TikTok.
Just follow the steps above:
create a TikTok account,
choose videos or music to include in your TikTok playlist,
create your playlist,
add the videos to the list and post your playlist!