How to use Notion, the best productivity tool
Just started with Notion and getting overwhelmed by the endless possibilities. In this guide, we will try to breakdown this great tool and explain its working. 
Explaining Notion
Notion is a great online task management tool used to organize content and tools in one place. It streamlines the use of different online tools that are used by businesses for collaboration.
Some people compare it with Evernote, but the comparison is an unfair one.
Trivial tasks such as taking notes and sharing them with workers, manipulating any table of the spreadsheets, and real-time collaboration are eased with Notion. The basic philosophy of Notion is that every user will and must create anything they need.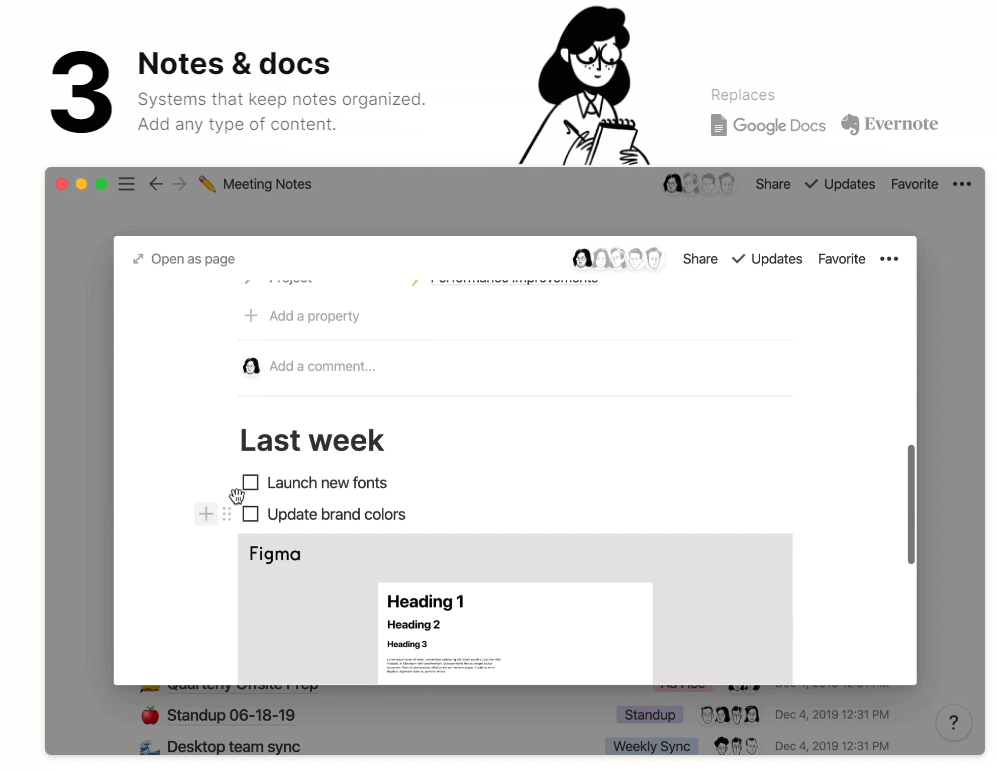 Notion is striving to outperform all previous web apps and improve its functions with enhanced ease of accessibility. There are many features in this app, and the possibilities are endless. For both the team and individual, Notion will keep the content organized for you in one place. The user can create and add any workflow that he desires to ease for himself.
Setting Up Notion
Getting started with a notion account is the same across all devices. You will only need an email address to start and create an account. You will have to add some personal information on the platform.
Notion will require you to answer a few basic questions such as your occupation and how you expect to use the Notion app. If you are using the mobile version, the interface will be slightly different. In addition to the previous steps, you will also get a short tutorial with images on using the app and navigating through the menu. Take note of everything that we explain for maximum benefit.
Home Screen
After you officially join the Notion community, you must set a goal on what you will use this app for. Notion is a jack of all trades sort of app that can do everything for you that you can list in your mind. It can help you create anything that is on the top of your mind. Please navigate through the Notion interface to determine what the app is and the possibilities with it. Select something that correlates with your business goals.
Notion uses the term "blocks" to describe an interface that helps users build whatever they need. The block can be thought of as a piece of content that you can add to your page. You can add any media file or content such as images, a part of program code, embedded Google docs text or a file, a database, meeting notes, a text file, an external link, etc. Your full page view will be comprised of these building blocks.
You can do anything with the blocks. The free plan of Notion provides 1000 blocks to its users to start. Users of Notion can delete the blocks to free up space for other events. They can create something else in that space. These building blocks make the building of Notion stand. Make sure to use each block wisely.
How to Use the App
The support team at Notion makes sure that the user has no problem understanding the interface and the application's working. They will make sure that the user is not overwhelmed by the information coming all at once.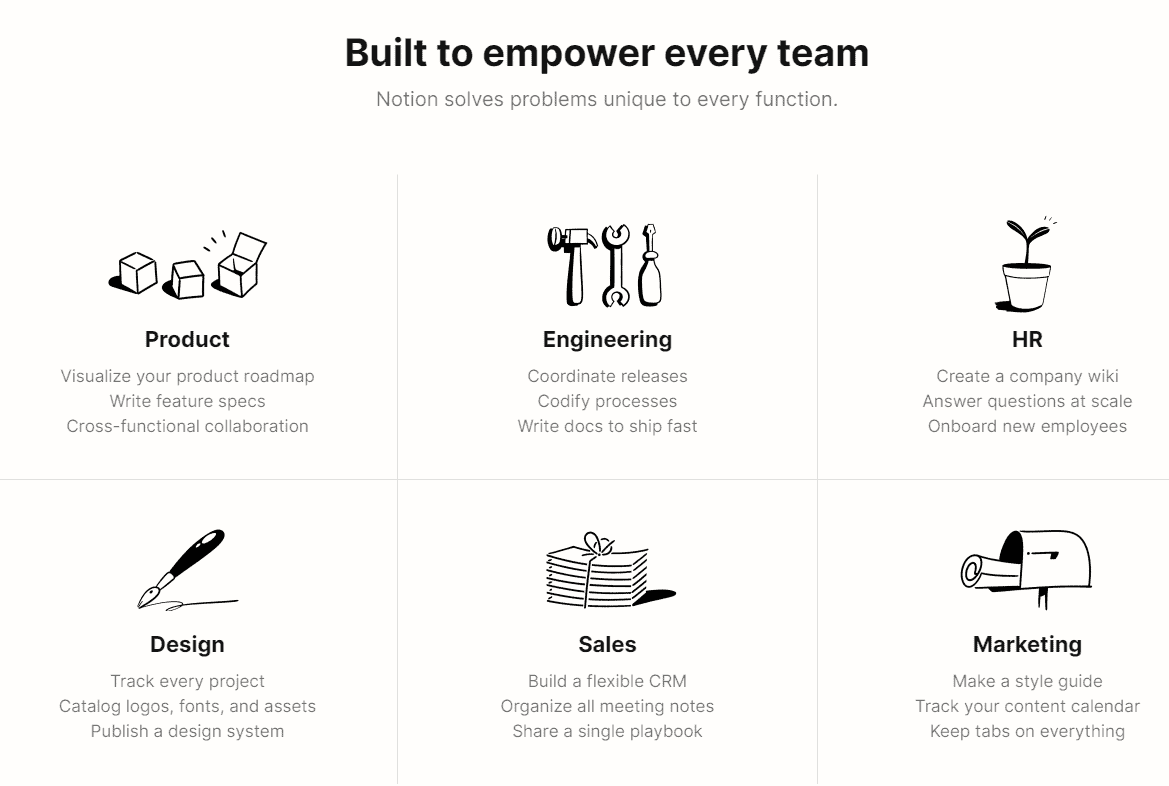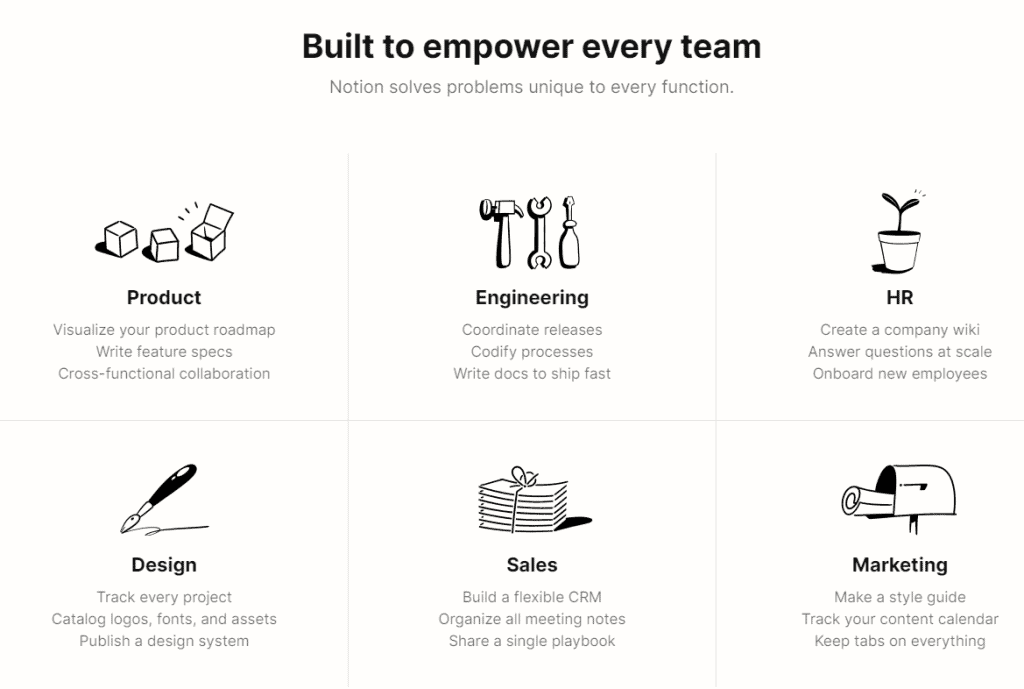 After signing up, the user can expect an email from the support team explaining how to use the feature-rich app. The mail will contain a detailed view of the app and a tutorial within it, along with a list of steps. 
Notion is a great app, designed to work for you the way you want it. It will provide a unique experience where the customisation is endless. Let us go through a few necessary tools for customisation that you must try out:
The Workspace URL
Any project that requires collaboration no longer has to be a headache. Users will have the option to add and create a workspace URL link that only people with validated email addresses can enter.
To prevent data leaks, remember to keep the workspace private, and you can collaborate dynamically in real-time. Share your meeting notes with ease and reduced paperwork. Database management and table manipulation are also eased.
Built-in Templates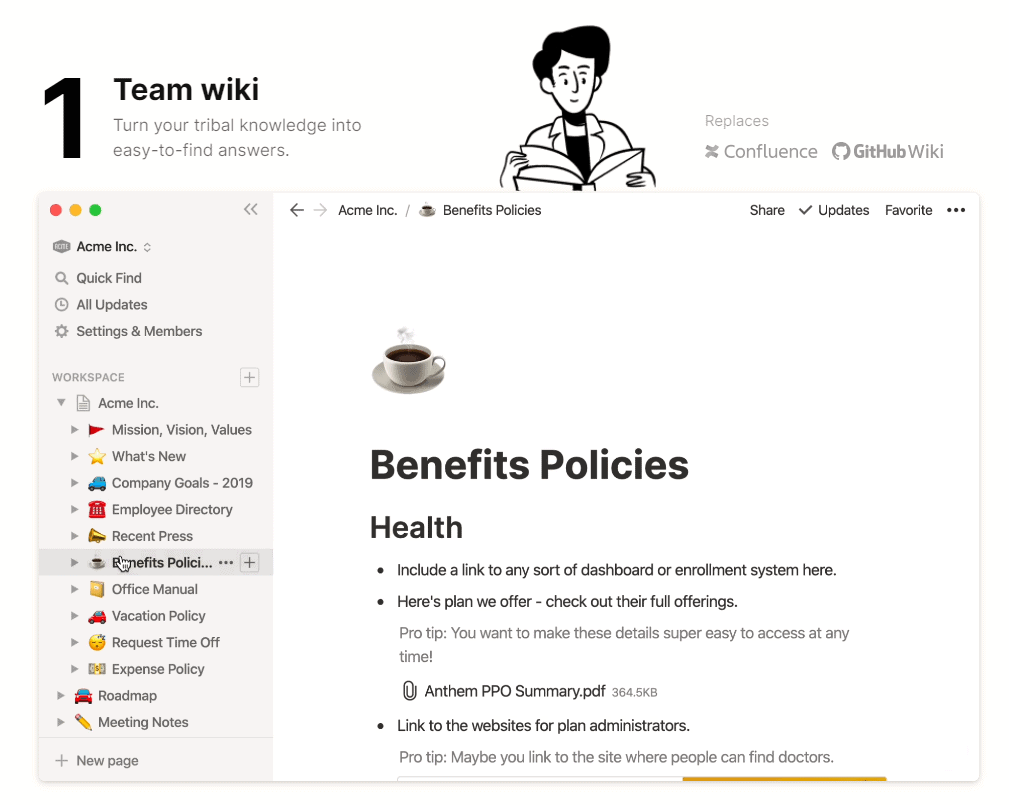 When the possibilities are endless, you might be overwhelmed by the app at first. Notion provides its users with a list of basic templates such as
coding,
calendar management,
database,
posts,
etc
to create an information hub that can help you achieve your goals. For new users, selecting a template is much easier than having to do everything from scratch.
Proper Synchronization
Notion is compatible with various platforms, and users can find the solution to all their needs in one place.
The entire platform is incredibly seamless; either you are in your car or at your desk, with Notion, you have the same workspace view and can expect the same work done without compromising the experience.
You can create anything your imagination leads you to. Even database management and notes sharing can be performed remotely.
Why should you Get Notion?
Notion is a great app and the upcoming industry standard. It is on track to replace all the current personal and industry-use productivity applications by providing everything in one place.
The interface is immaculate and customisable that requires no background in tech to use. It is a multi-platform app having apps on Mac, iOS, Android, and Windows.
This is in addition to the web app. The environment that you create can easily be transitioned in between devices without missing a single update. Database management and notes sharing with dynamic integration have never been easier.
There are countless productivity apps on Google, but bringing them all in one place is only the best app in the business, i.e., Notion.
Do not fall into the false perception that Notion is only best for business. You will even organise the personal daily trivial tasks such as taking notes, creating a list of grocery items for financial calendars.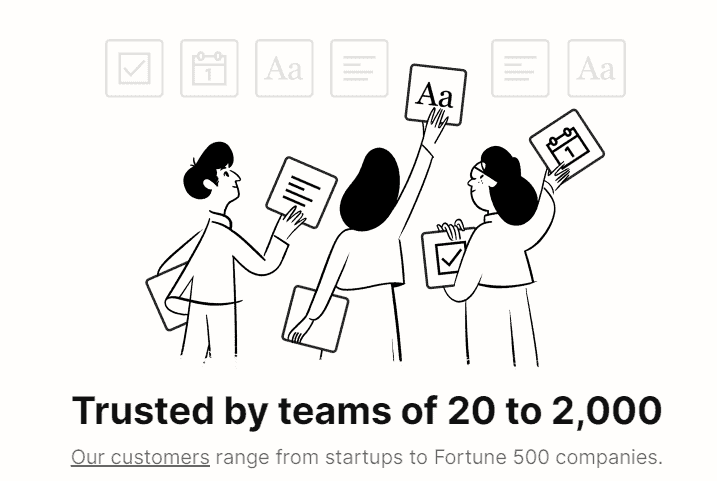 This rich platform will transform the functionality and accessibility to harness the highest level of collaboration possible. Share your work with your team, manage your database, create your daily to-do list, and monitor or assign tasks dynamically in real-time.
There has never been a better system for databases. Remove previous productivity apps from the table. Add this great app and tool to your bucket list, simplify any task, keep track of things, and take your project management to the next level. Only one best app is here to stay, and that is Notion.