Squarespace vs Wix : which one to choose for your website?
Websites promote the development of activities on the Internet. To build one, at one time, it was necessary to have strong skills in web programming. Fortunately, today you don't need to be a genius to build a website. Indeed, thanks to the various features of web editors, it is very simple to create a web page. There are different kinds of builders with different features.
Among the best are the WordPress, Wix and Squarespace editors. Not all of them have identical features. Find out which one you should choose!
Also read : Squarespace vs. WordPress: which one to choose in 2023!
What are the differences between Wix and Squarespace?
Several features differentiate Wix from Squarespace.
The integrated features
Squarespace has a list of built-in features.
This is the opposite with Wix.
To compensate for this, Wix relies on a fairly large application market to provide developers with additional features. This is particularly noticeable in the field of ecommerce and blog creation.
The creation mode
With Wix, users benefit from a drag-and-drop content creation and editing mode.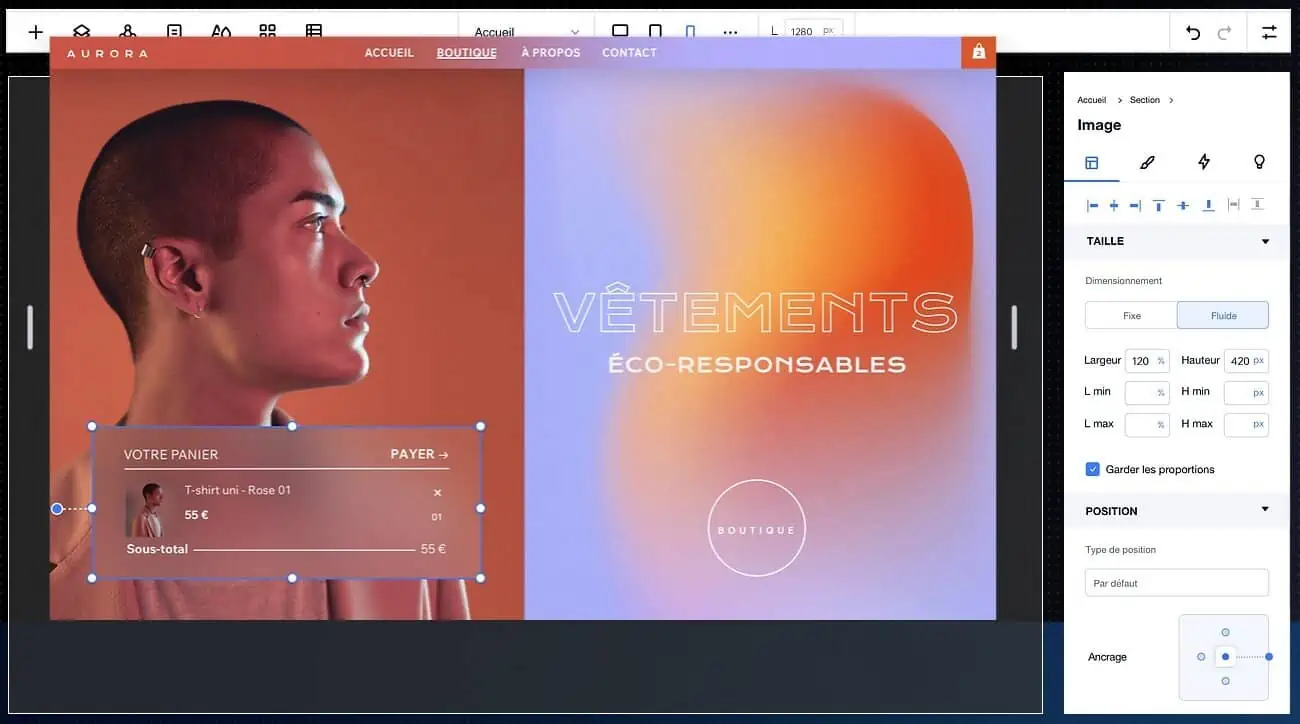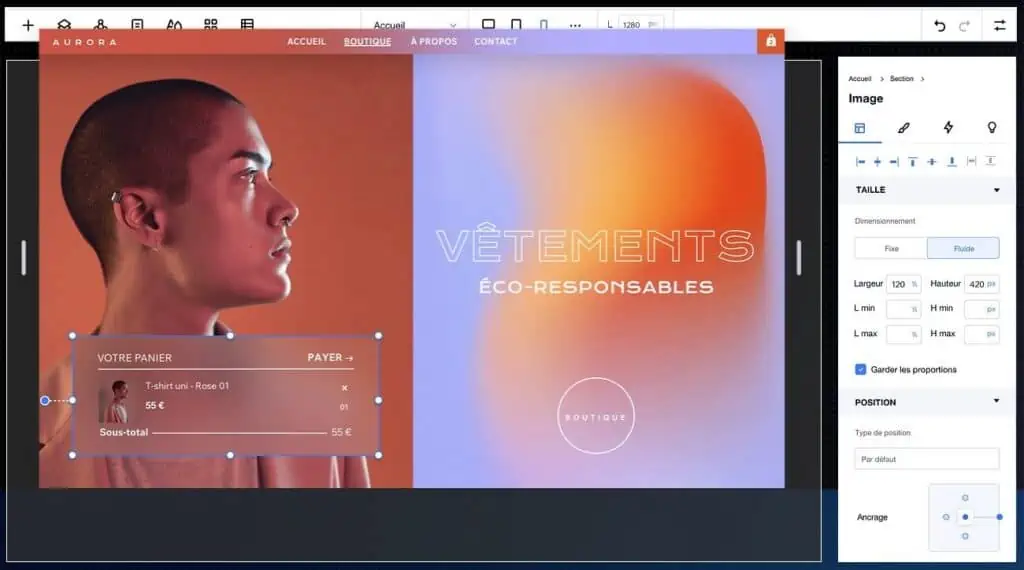 With Squarespace, the creation is done by modifying a section in dividouble. In fact, this requires a little more learning to master the tools. However, it must be said that Squarespace provides a more powerful image editor than its competitor.
Templates and plans
Wix offers a wide variety of templates and layouts. On the other hand, Squarespace comes with fewer ones, but they are more beautiful. Moreover, there is a certain ease to change themes without suffering a loss of content. This is not the case with WIX.
Moreover, the Wix's free plan remains undefined. While its competitor offers a free trial only.
Concerning the pricing, Squarespace is slightly more expensive than Wix. However, it should be noted that the cheapest plan of Squarespace provides unlimited storage space and bandwidth. At Wix, these options are considerably limited when the user opts for its cheapest plans.
Support
When creating websites with its editor, Wix provides users with great assistance. Moreover, it helps you in optimizing your content (titles, meta descriptions, tags, etc.)
At Squarespace, no assistance is provided when editing websites.
Getting started : Wix is easiest to use
Website builders have the undeniable advantage of simplifying the creation of websites. Despite this common point, it must be said that the handling of each editor varies.
Wix: a really good solution for beginners
This is one of the easiest website builders to use. Anyone with or without knowledge of web programming can use it easily. This ease of use comes from the drag and drop creation mode.
In addition, the web designer benefits from online assistance when he/she experiences difficulties in creation. The mastery of the available tools comes quickly even for beginners in the field.
With Wix's indefinite free trial, you have all the time you need to familiarize yourself with the tools. Its large application market allows you to add additional features to your websites.
Squarespace: hardest to master
Mastering Squarespace comes a little harder. Its process of creating blogs or sites does not follow the drag-and-drop principle.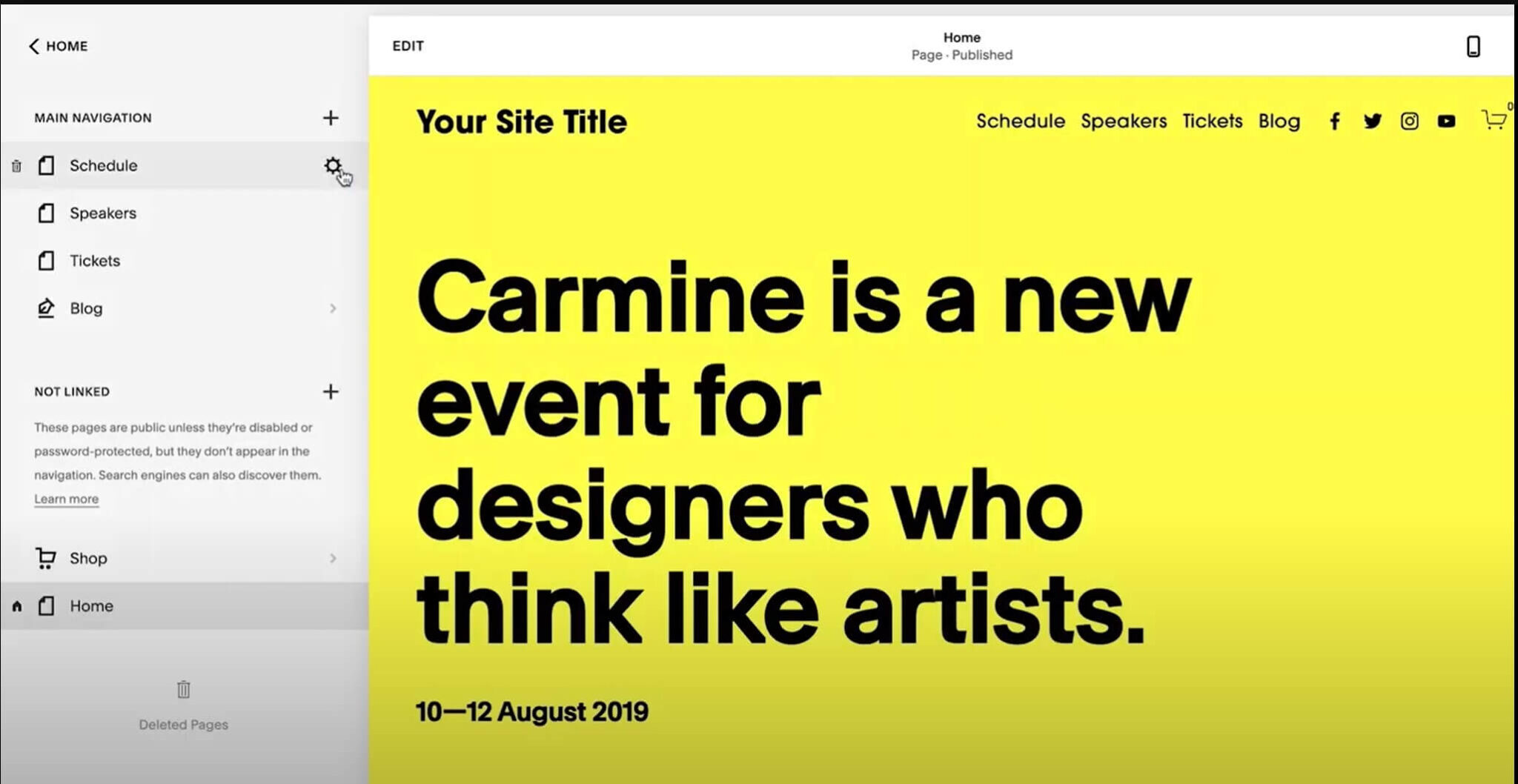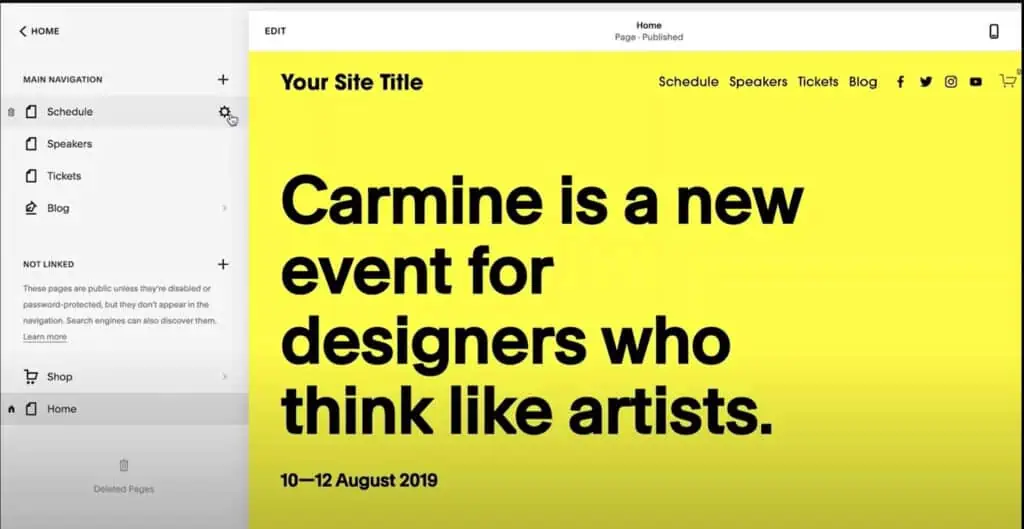 In fact, it is difficult for a beginner to position elements of a web page exactly where he wants.
On the other hand, these built-in features still make it easier to create since they shorten the time it takes for web designers to find a plugin or an online application. Moreover, the templates offered by Squarespace already constitute the major part of the architecture of your site.
Changing templates on Squarespace is very easy. You can switch between different ones without fear of losing your content. This is a great advantage for a future redesign of your website or blog.
Design and customization: Wix comes with more possibilities
The best online website builder software comes with several styling options, but also a design that suits the niches of its users. So what about Wix and Squarespace?
Wix: Total freedom in customization
The online blog and website creation software offers website designers over 500 templates.
It has a library full of templates that are suitable for more than 15 industries and several subcategories of each field.
Each sub-category consists of at least 50 templates. So, no matter what domain you embrace with your online platform, you'll find templates at Wix that will fit you.
Wix gives you total freedom in customizing your page. You can have an element wherever you like on your page. You just have to make sure you understand what you are doing.
On mobile, you have the same freedom of customization as on a computer. Indeed, the templates offered by the online editor are all responsive. As a result, your websites automatically adapt to the mobile format.
However, it should be noted that some elements such as texts may not change automatically. You'll have to modify the styles manually so that they look good on mobile. Regardless of how your website looks on the computer, you can define a different look for your online site on mobile. It is possible to hide elements, change colors and styles, etc.
Squarespace: less templates and customization
Squarespace also comes with a wide range of templates. It has more than 100 templates for website creation and over 60 for blog creation. However, the difference between this site builder and its competitor is that Squarespace's templates are divided into several categories.
The available categories are:
artists and photographers,
bands and musicians,
business and service providers,
online stores,
restaurants and foods,
portfolios,
bloggers and communities.
All Squarespace templates are responsive. This means that they adapt to the mobile format without you having to intervene manually. In addition, all templates have a modern look with high-quality images.
The design customization possibilities offered by Squarespace are limited compared to Wix's. Indeed, it is impossible to move an element from one part of the page to another with this website builder. On the other hand, their image editor is very powerful allowing you to make many adjustments on your photos such as contrast, brightness or cropping.
Ecommerce: it's a tie
Ecommerce is an activity that requires the use of specific tools to ensure the success of an online store. That's why a website editor must have certain features to be able to implement this type of business.
Wix: a complete solution
Wix provides users with a complete ecommerce solution. This includes features such as:
payment gateways,
product pages,
shopping carts,
order tracking,
and more.
All these features are integrated into the Online Store feature of Wix. In addition, the web designer can accept payments from customers by credit card and PayPal. Finally, it should be noted that Wix works with several shipping companies such as UPS and FedEx to deliver products to its customers.
Squarespace: a powerful ecommerce solution
Squarespace also provides a powerful ecommerce solution for its users. Indeed, they benefit from all the necessary features to successfully launch their online store (shopping cart, product pages, inventory management).
In addition, Squarespace also offers its own payment gateway (Stripe) as well as PayPal and Apple Pay. As for shipment management, this website builder collaborates with several shipping companies such as UPS and DHL Express.
Security: both website builders are secure
Both Wix and Squarespace use the latest security technologies to protect their users' data.
Wix: you're safe with it
Wix uses a secure 256-bit SSL connection to encrypt all user data. In addition, the platform is PCI-DSS compliant which ensures that all customer payment information is kept safe and secure. This feature meets industry standards for storing merchant information securely.
Squarespace: it looks for your website safety
Squarespace also offers a secure connection with its SSL encryption technology. All websites built with Squarespace are PCI compliant and benefit from the latest security measures to protect user data.
In addition, the platform has an integrated malware scanner that continuously scans for any malicious code on your website. It also helps you identify potential vulnerabilities in your website's code.
SEO: which one will suit you the best?
To be successful, your website must appear in the top results of search engine queries. It is therefore essential to have a website editor that offers SEO features.
Wix: a little bit better SEO solution
Wix has SEO features such as:
page titles,
meta descriptions,
and tags.
In addition, it offers tools to optimize content for search engines (Google). However, it does not offer an SEO analysis tool to track your progress or errors.
Squarespace: basic SEO tools
Squarespace also offers SEO features. Furthemore, the platform offers support for Google Analytics and AdWords integration. The platform also has an SEO analysis tool that allows you to track your progress and make improvements if necessary.
Pricing
The pricing of a website editor will determine if it is the right one for you or not.
Wix
Wix offers a free plan, but it is limited in features and is suitable only for beginners. Wix also offers several paid plans (Combo and Business). The price of these plans varies from $10 to $49/ month and they offer more features than the free plan.
Squarespace
Squarespace does not offer a free plan, but it does offer a 14-day free trial period. After this period, users must choose one of the paid plans offered by the editor (Personal and Business). These plans cost between $16 and $49/ month. The most expensive plan allows you to create an online store with unlimited products.
| | | | | | | | |
| --- | --- | --- | --- | --- | --- | --- | --- |
| Features | Wix (Unlimited Plan) | Wix (Pro Plan ) | Wix (Basic Plan) | Squarespace (Personal) | Squarespace (Business) | Squarespace (Basic commerce) | Squarespace (Advanced commerce) |
| Ideal for | Presenting professional website | Artisans and Independents | Personal use | All users | All users | All users | All users |
| Price (per month) | $49 | $24 | $10 | $16 | $23 | $27 | $49 |
| Bandwidth | Unlimited | Unlimited | 2GB | Unlimited | Unlimited | Unlimited | Unlimited |
| Customer Support | Priority Service | 24/7 Support | 24/7 Support | 24/7 Support | 24/7 Support | 24/7 Support | 24/7 Support |
| Mobile-Optimized | Yes | Yes | Yes | Yes | Yes | Yes | Yes |
| Templates | Yes | Yes | Yes | Yes | Yes | Yes | Yes |
| Customizable Templates | Yes | Yes | Yes | Yes | Yes | Yes | Yes |
Squarespace vs Wix: Conclusion…
In conclusion, it can be said that Wix offers more features than Squarespace especially in terms of design and customization options.
It is therefore best suited for creating websites with less knowledge of web programming while Squarespace is best suited for those who have some knowledge in this field.
If you need help in creating your site with Wix then this editor has more resources in terms of assistance than its competitor but if you want a powerful image editor then Squarespace is better suited for you.
| | | |
| --- | --- | --- |
| Features | Wix | Squarespace |
| Ease of Use | Easy for beginners with drag and drop | Harder to master with a non-drag and drop process |
| Templates | +500 templates | +100 templates divided into seven categories |
| Design and customization | Allows total freedom in customization | Customization possibilities are limited with no option to move an element from one part of the page to another |
| E-commerce | Provides a complete e-commerce solution | Offers a powerful e-commerce solution with its own payment gateway and multiple shipping options |
| Security | Uses a secure 256-bit SSL connection and is PCI-DSS compliant | Offers SSL encryption technology, PCI compliance, and an integrated malware scanner |
| SEO | Provides extensive SEO tools and features | Offers basic SEO tools and features |
| Pricing | From $10/ month | From $16/ month |