TikTok for beginners: how to use the application?
With more than 1 billion active users each month, TikTok is undoubtedly one of the most popular social networks of the moment.
TikTok offers a multitude of innovative and intuitive features (filters, lip sync…) that allow users to easily and quickly create entertaining and professional quality videos.
In this article, we will explain to you how to use TikTok to boost your presence on social media and quickly increase the number of views of your videos and your number of subscribers.
How to create a TikTok account?
To start using TikTok, first install the application on your mobile device from the App Store or Google Play, then create an account using your phone number or your Google or Facebook account.
Note: You can also subscribe via the website if you don't want to download the app.
Once you've created an account, you can customize your profile by adding a photo and a bio. This information will allow you to attract more audience to your TikTok page and give them a better idea of who you are and what you do.
But let's take a look at exactly how to do it step by step:
Download the TikTok app to your mobile device from the App Store or Google Play Store.

Open the TikTok app and tap on "Sign Up."

Enter your phone number or email address to receive a verification code.

Enter the verification code you received to verify your account.

Choose a username and password for your TikTok account.
Add a profile picture and description for your account, if desired.

Tap "Done" to finalize the creation of your TikTok profile.
Once your account is created, you officially become a TikTok user and can start recording and posting videos, following other users and interacting with the community.
How do I navigate on TikTok?
Navigating TikTok is very simple. This tutorial will give you all the tips you need to navigate the platform like an expert:
Log in to your TikTok account.
You'll see a homepage that displays a selection of live, popular and recommended videos for you based on your interests and previous activities.
Tap the search button at the bottom left to search for people, hashtags, challenges, music or keywords.

Use the content creation button at the bottom left to record or upload a video.
Click the profile icon at the bottom right to access your profile, see videos you've posted, messages and notifications.

Tap on the message icon at the bottom right to access your private messages and live chats.

Use the navigation tabs at the bottom of the screen to find different types of content on TikTok, such as popular videos, live streams and recommended content.
Use the sharing icons at the bottom of each video to share the video on an other social media, send the video to friends, add comments or reactions to the video.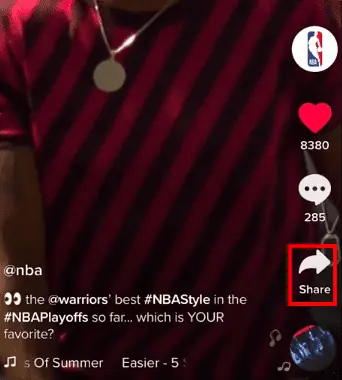 Tap on "Subscribe" to follow the users you like and receive their latest posts.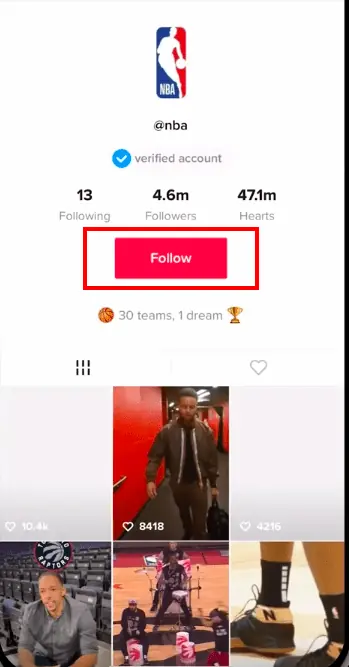 Be careful, when you start exploring the platform, make sure you follow interesting people so that the content that appears in your home feed matches your expectations.
How to create a video on TikTok?
Once you've started browsing the platform, it's time to start creating content!
This tutorial will show you the best and easiest way to do so.
Open the TikTok application and tap on the "+" icon at the bottom center of the screen.
Select the desired shooting mode: video recording, photo, video from the gallery or live video.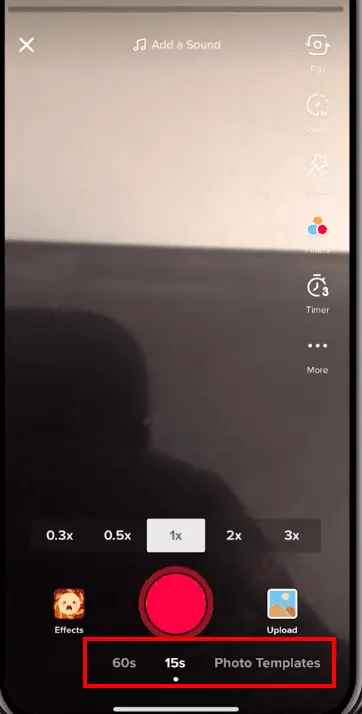 Use the editing tools to add effects, music, filters, text and stickers to your video.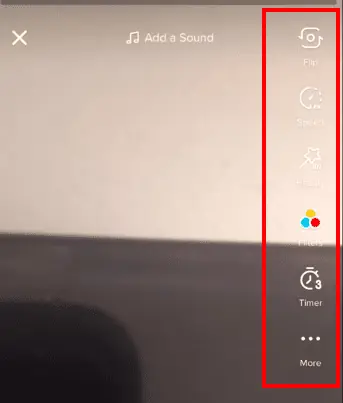 Use the lip sync feature to synchronize your lips with the music or sound of the video.
Use split-screen to combine multiple videos into one.
Play with slow motion and fast motion to add special effects to your video.
Explore the "Duet" feature if you want to create content in collaboration with other tiktokers.
Click the "Publish" button to share your video on TikTok and other social networks.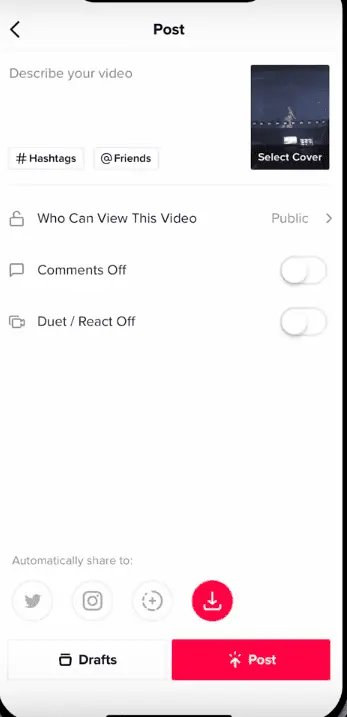 Add a caption, hashtags and mentions to your video to make it more discoverable.
Use the statistics to analyze the performance of your content and optimize your content strategy.
Now you know how to create content on TikTok! But anyone can do it with a little practice… So here are some tips to be among the elite and use TikTok like a pro.
Also read : Unfiltered: How to Remove TikTok Filters and Boost Your Content
Our 8 tips to use TikTok like a pro!
Creating content is good, creating content that captivates your audience is better! Here are 8 tips to do it like a pro:
Create quality content: Use TikTok's video editing tools to create professional quality videos. Incorporate visual effects, transitions and music to make the best videos possible.
Use relevant tags: by using popular tags you can increase the visibility of your videos.
Interact with your community: use comments and messages to interact with your subscribers and answer their questions. This can help build brand loyalty and increase your leads if you are a business.
Surf the trends: TikTok is constantly coming up with new trends and challenges. Go with the flow to create videos that grab users' attention.
Make live videos: The social media offers a live streaming feature. By using this type of broadcasting you can increase the engagement of your audience.
Be authentic: Your account is a reflection of your personality and people on TikTok love authenticity. So be authentic in your videos and show your personality.
Use subtitles: Subtitles help users understand your content, even if they can't listen to the video.
Analyze your performance: Use TikTok's measurement tools to track the performance of your account and your videos. This information will help you adjust your content strategy and identify opportunities to improve your presence on the platform.
Using TikTok in short…
In conclusion, TikTok is an excellent marketing tool for those who are looking to increase their audience and drive traffic to their website.
Indeed, thanks to its intuitive features, its growing community and its multiple possibilities, creating relevant content becomes much easier.
TikTok is the most popular social media among 15-25 year olds.
It offers a multitude of innovative and intuitive features to create entertaining and professional videos.
To use TikTok, you need to install the application on a mobile device or create an account via the website using a phone number, a Google or Facebook account
It is possible to personalize your profile by adding a photo and a biography.
You can pimp and personalize your videos thanks to the effects and filters available.