TinyPNG: the best image compression platform
Most of the web actors use images to illustrate their ideas. But it is noted that generally, these images are too large. Indeed, whether they are JPEG or PNG images, a too high weight is penalizing for a website. To remedy this inconvenience, there are some image compression softwares. TinyPNG is one of the most efficient. Let's take a look at this image compression software.

TinyPNG, what is it?
TinyPNG is an application that is used to compress images in PNG format. The tool reduces the number of colors present in the image. Thus, the compressed image loses size without losing its quality.
The effect of image compression is hardly noticeable to the naked eye. However, the file size after compression is drastically reduced. The final PNG image is reduced by more than 70% compared to the weight of the original file. The bandwidth used by PNG images after compression also becomes much lower. As a result, they load faster.
To optimize PNG images with TinyPNG, you need to go to the compression platform. Then drag the image to be compressed into the space provided for this purpose. Otherwise, download it directly from your computer.
TinyPNG is available in several versions. The free version of TinyPNG compression software allows you to compress PNG images, but with a limit of 5 MB simultaneously. The TinyPNG pro version, available for a certain amount per year, gives access to more options (bulk optimization, detailed statistics…). The user of this version of the compression tool benefits from :
Bulk image compression with a size limit of 25 MB;
Drag & drop more than 20 images;
statistics from the platform's analysis tool.
Also read : 8 Unmissable free AI art generators: watch your words become beautiful images
Why use TinyPNG?
Currently, Google considers the loading time of a blog to classify it. Indeed, the faster a page loads, the more the Google robots consider it as easily accessible. This can imply a better referencing. The contrary case would thus lead to a bad ranking for the page.
A website takes a long time to load when the PNG, JPG, WebP or any other format images on it are large and heavy. It must be said that the size of a web application depends on its design. However, whatever the ergonomics of your site, TinyPNG can effectively reduce the volume of your images.
As a result, your blog will have a shorter loading time.
Besides, TinyPNG does not only support PNG images. It can also optimize JPEG & WebP files, although it does not work as efficiently as PNG images.
However, there is an alternative to TinyPNG. This is TinyJPG. This compression software deals in particular with images in JPG format. Tinyjpeg reduces the volume of a JPEG file while maintaining its quality. To use it, you just have to go to the corresponding internet platform.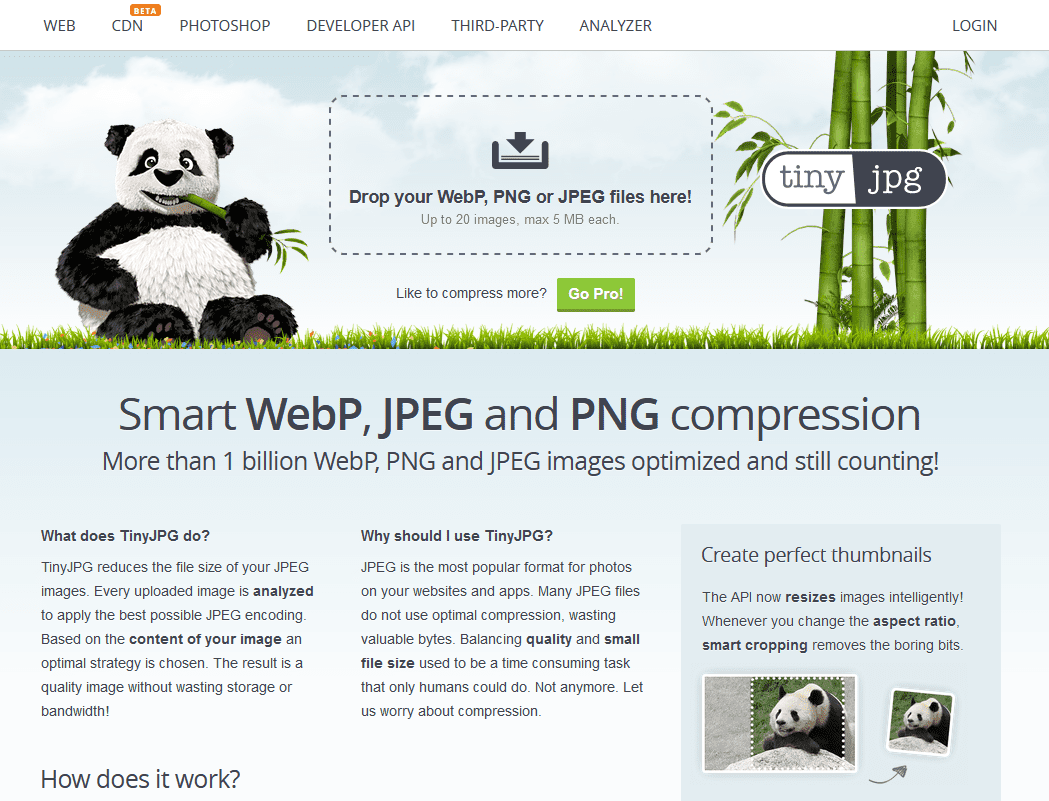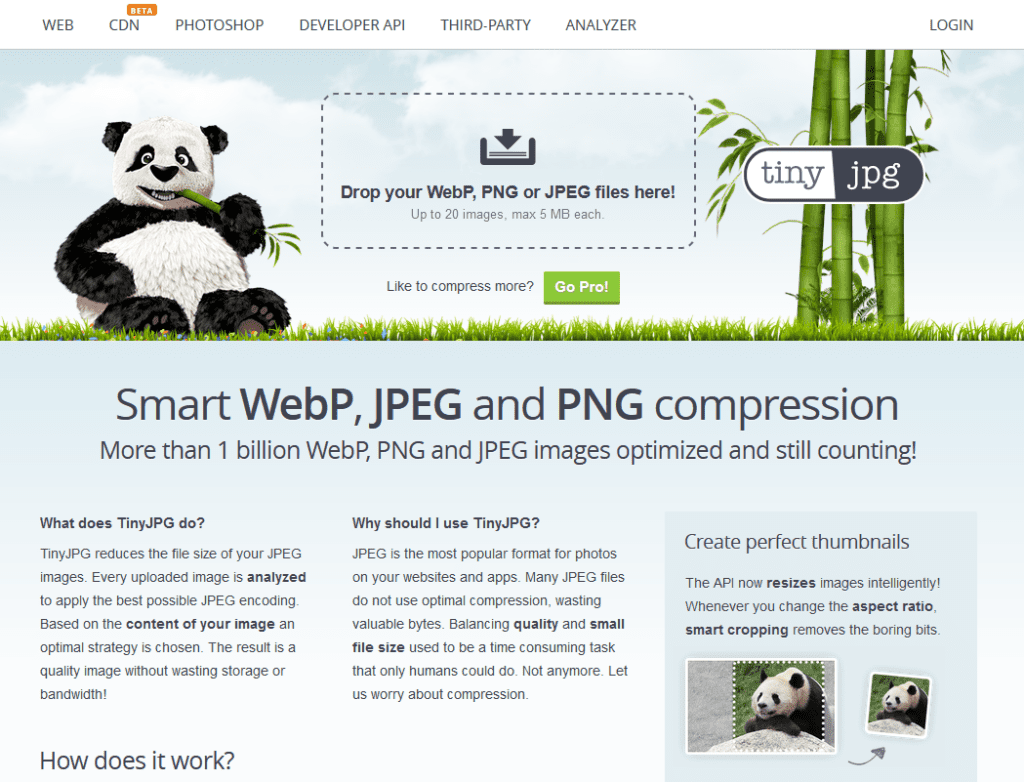 Plugin or extension of TinyPNG
For those who do not want to go to the TinyPNG platform before compressing an image, there is a TinyPNG plugin. This plugin can be installed on a host application and allows saving time.
For Photoshop, TinyPNG offers a paid plugin compatible with Windows and Mac. With it, you can compress an image from Photoshop.


There is also a plugin dedicated to the WordPress CMS that uses the TinyPNG API. Added to your WordPress installation, the plugin optimizes the files without you having to worry about anything.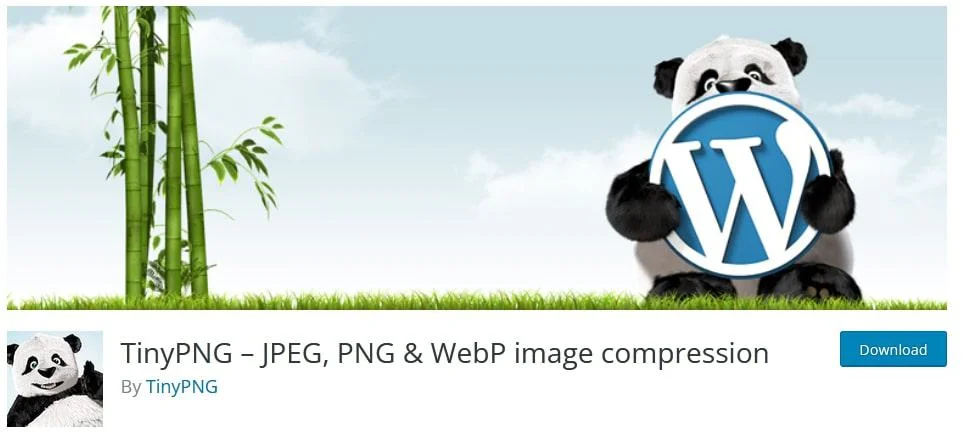 There is also a TinyPNG plugin for Prestashop, Drupal and Magento. The installation of this extension is simple, easy and fast. In some cases, like Prestashop, the purchase of the plugin entitles you to a limited number of image compressions (500 images each month in this case).
To take advantage of unlimited file compression with a single API key, you will have to pay an additional amount after compressing 500 images.