Vivaldi: the powerful and customizable alternative browser
Vivaldi is a web browser less known than Google Chrome or Firefox. Yet it deserves greater popularity.
You are looking for an alternative to Google Chrome? You want a fluid and customizable solution? Then Vivaldi might be the right option for you.
What is Vivaldi browser?
Vivaldi is an open source web browser based on Chromium and developed by Jon von Tetzchner (the former co-founder of Opera).
This browsing solution available for Windows, MacOs, Android and Linux is particularly distinguished by its numerous customization options and advanced features for the most experienced users.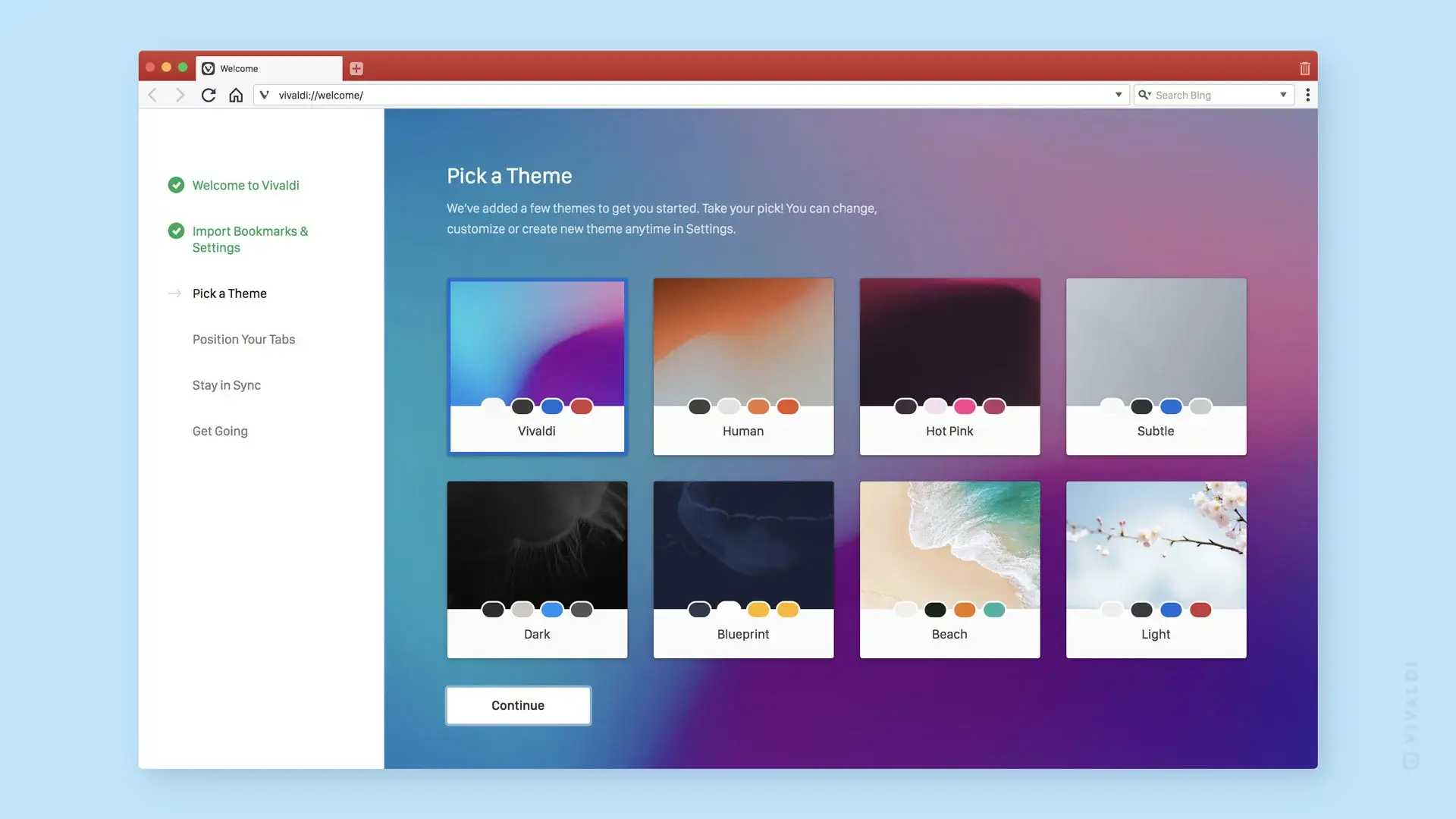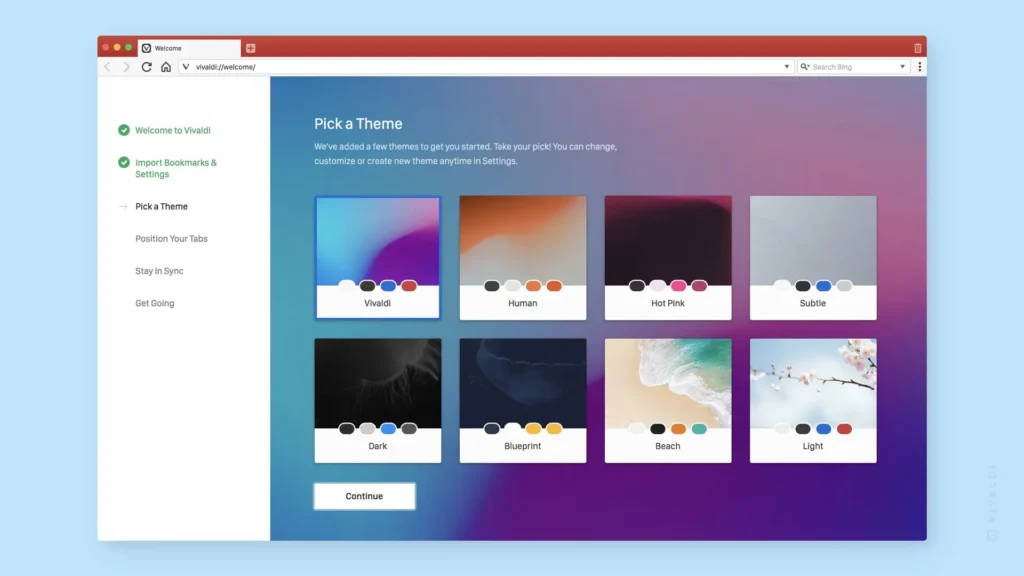 Who should use Vivaldi browser?
Vivaldi is an excellent choice if you are looking for a powerful and customizable browser.
In fact, it is mainly aimed at experienced users such as:
developers,
People who spend a lot of time on the web browsing or searching online.
It might also be right for you if you're looking for an alternative to Google Chrome or Firefox.
Not sure if you want to switch from your usual browser to Vivaldi? Then let's take a look at what might make the switch.
4 reasons to switch to Vivaldi
When you're used to it, it can be hard to change. Yet switching to Vivaldi could really help you because:
It offers more control over your browsing than traditional browsers.
It allows you to optimize the way you browse.
It respects your privacy and ensures your safety online.
It is regularly updated.
It gives you more control than traditional browsers
From the look of the browser to its behavior, you can customize Vivaldi to suit your needs.
Vivaldi also has features that allow you to better organize your tabs so you can work more efficiently. You can even create notes to easily keep track of important information on a web page.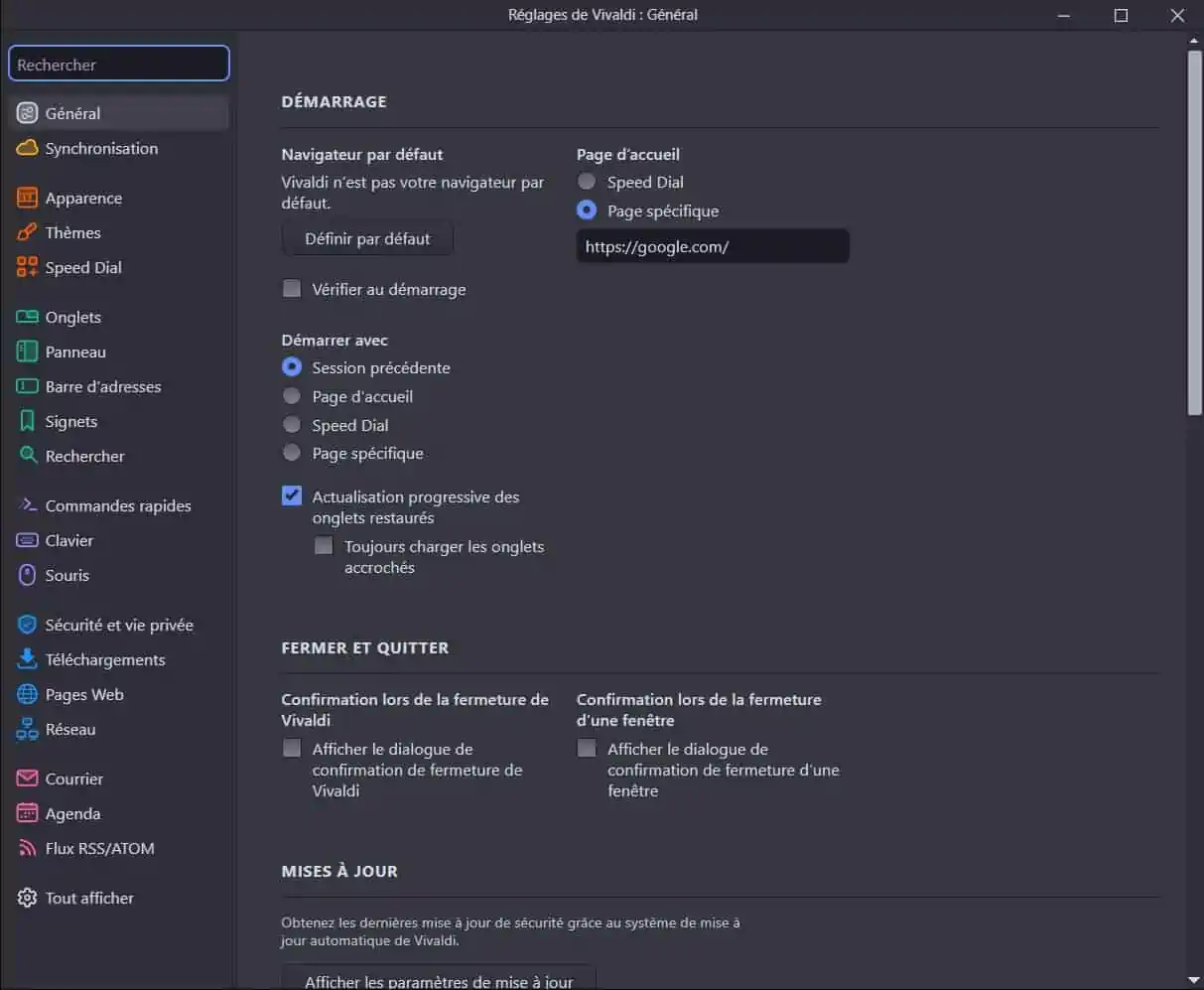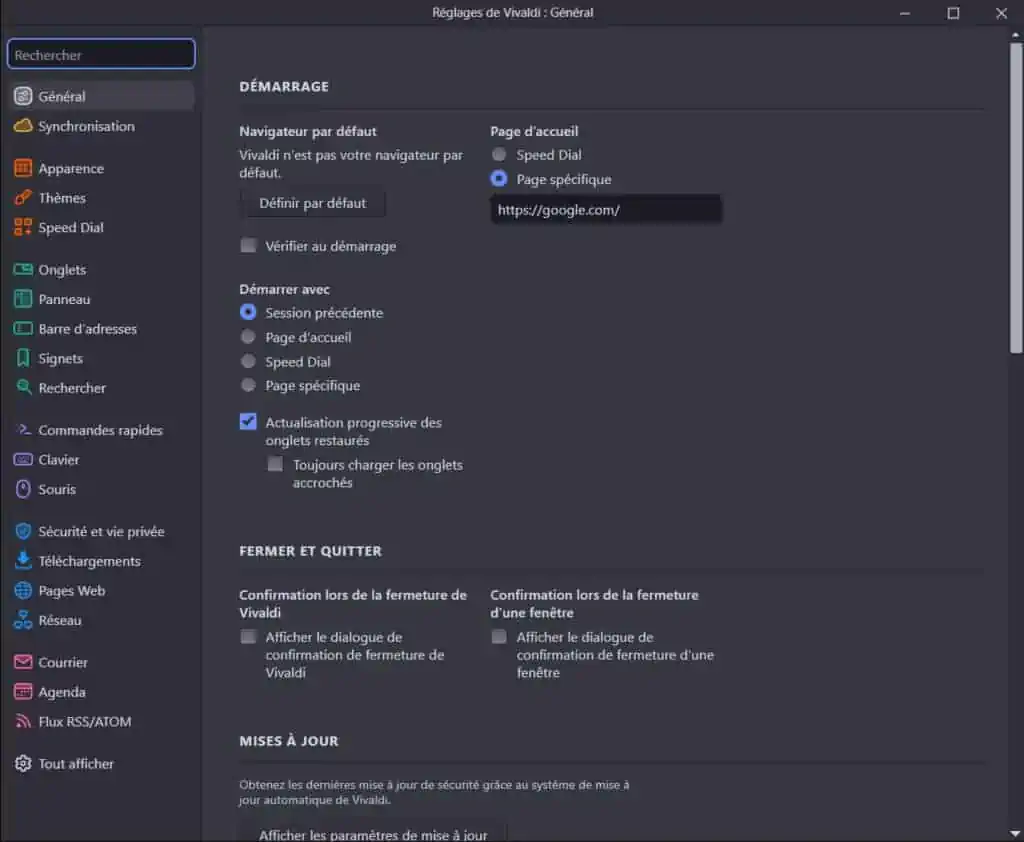 It allows you to optimize the way you browse the web
Vivaldi's built-in tools help you to quickly and efficiently find the information you need.
Vivaldi also comes with a full set of keyboard shortcuts to help you navigate even more smoothly.
It ensures your privacy and security online
Vivaldi has a series of built-in features that protect your privacy. For example, Vivaldi's synchronization feature allows you to save your login and privacy settings on multiple devices.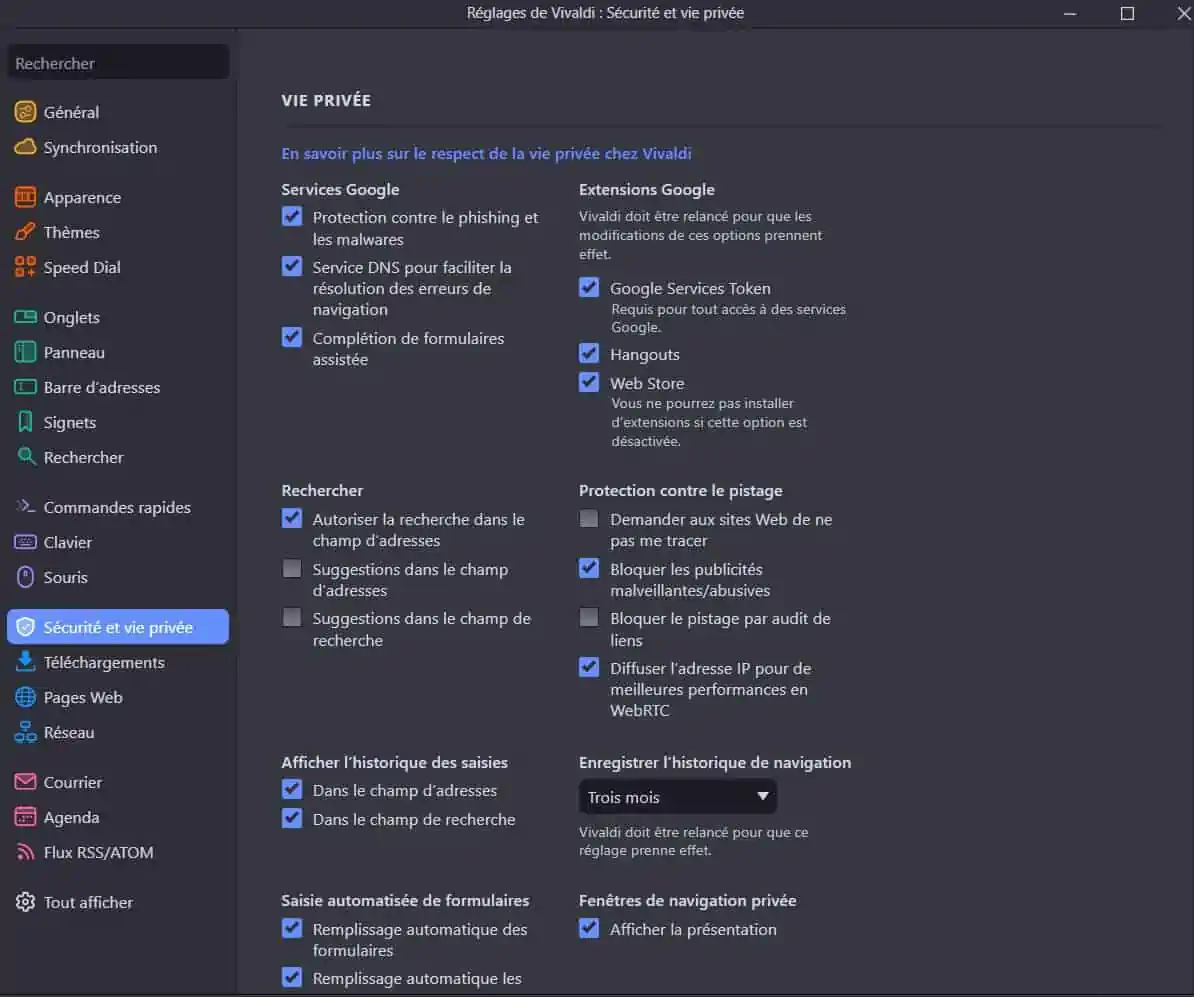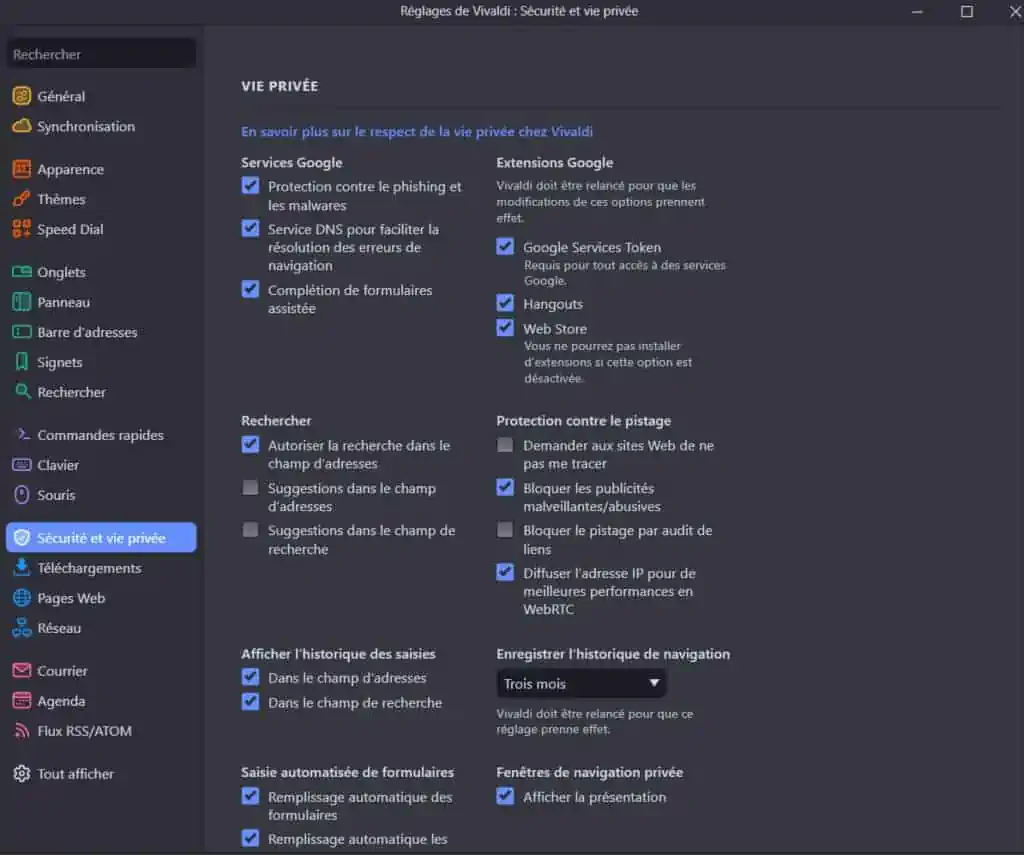 Vivaldi browser is constantly improved and updated
This ensures that Vivaldi runs smoothly and quickly and provides a secure browsing experience for all users. Vivaldi developers work tirelessly to ensure that Vivaldi remains at the forefront in terms of speed and performance
What are the main features of Vivaldi?
Vivaldi has all the standard features you would expect from a browser, but it also has some features that set it apart from its competitors, such as
Advanced customization of the user interface: You can modify it according to your preferences, including choosing the theme, color and font.
Advanced tab management: Tab management allows you to create groups of tabs and customize them with colors and labels.
Screen capture of entire web pages: You can capture an entire window, including the parts that protrude from the screen.
Synchronization of browsing data: This feature gives you the possibility to synchronize all your important data such as bookmarks, passwords and settings, between different devices.
Private Browsing: The incognito mode allows you to open private tabs in order to browse the Internet without leaving any trace of your online activity on your computer.
Advanced download management: You have the ability to pause and resume a download. You can also manage downloaded files using categories.
Integrated development tools: Vivaldi offers a series of integrated development tools for developers. Among the most useful are the code inspector, the debugger and the mobile development mode.
Built-in tracker and ad blocker: These built-in tools help you protect your privacy.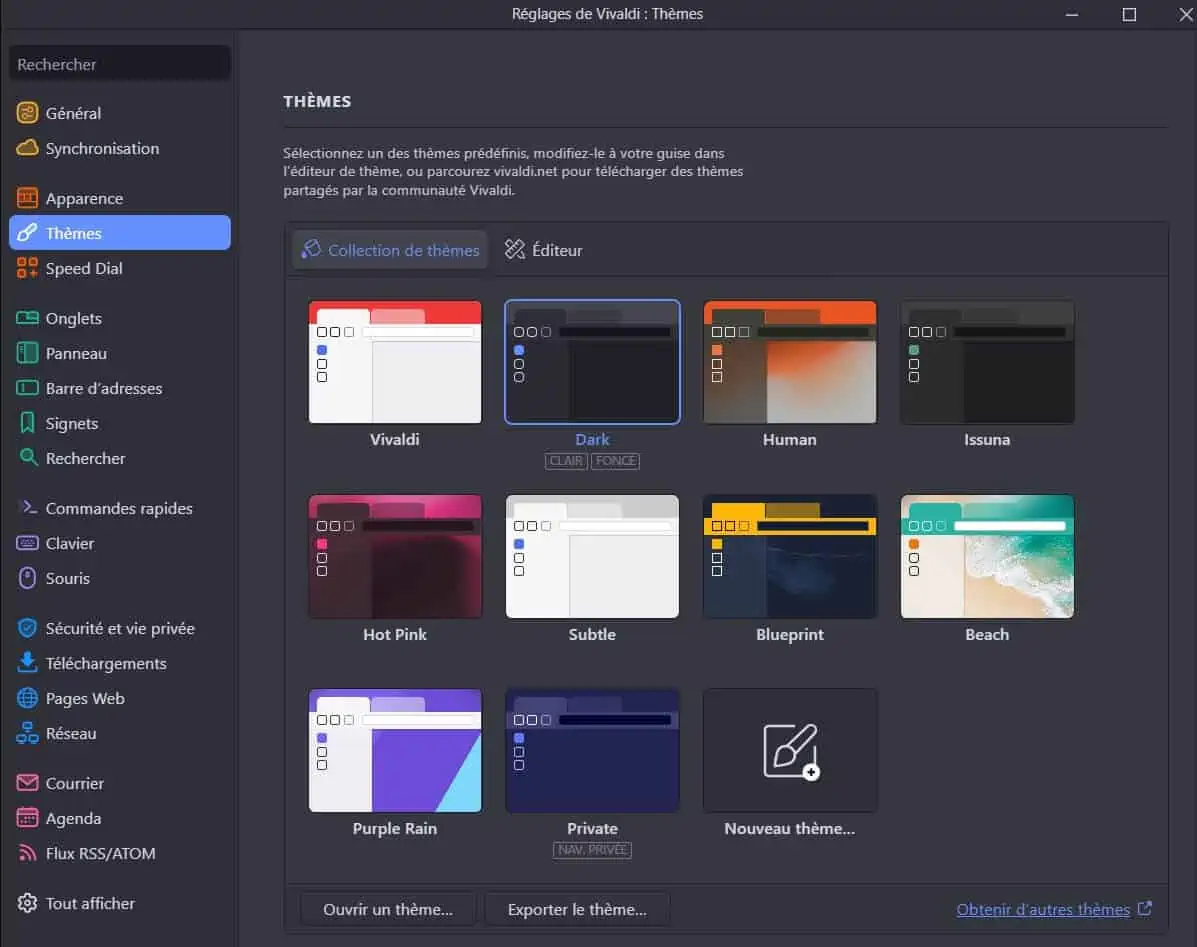 Vivaldi: what does it lack to be truly complete?
Despite Vivaldi's impressive feature set, there are still a few areas where it has some shortcomings.
It doesn't have a built-in VPN, which means you'll have to get one separately if you want to optimize your security and privacy of your internet activities.
It doesn't support extensions or plugins, which limits its functionality compared to other browsers like Google Chrome or Firefox.
The user interface is a bit complex. Vivaldi can be customized as much as you like, but this can make it difficult for some users to get started. If you are looking for a simple and intuitive solution, Vivaldi might not be the best option.
Its performance is not as good as some more basic browsers such as Google Chrome, Safari or Microsoft Edge.
Fortunately, Vivaldi is continuously improving. It is possible that these problems will be solved in future updates.
Vivaldi browser in a few words
In conclusion, Vivaldi stands out for its performance and advanced customization options. So it might be right for you if you spend a lot of time on the Internet.
But since nothing beats experience, the best way to find out if it's right for you is to download it and try it out! So don't wait any longer and make up your own mind.
Vivaldi is a free solution created by one of the co-founders of Opera (Jon Tetzchner).
It is compatible with Linux, Windows, Android and MacOs.
Vivaldi is an interesting option for experienced users.
Pros
Cons
Fast, reliable and secure
No advanced security features
Customizable, with various options for UI and themes
No support for extensions
Highly compatible with web standards
Advanced Tab management.
No support for web technologies like HTML5