Brave, our review of this alternative browser
In the world of web browsers, Internet users are familiar with the four main ones:
Google Chrome, which dominates the market,
followed by Mozilla Firefox,
Apple's Safari,
and the former leader Microsoft, which, with Internet Explorer and its replacement Edge, continues to lose users day after day.
We can also mention the Norwegian browser Opera and its fork Vivaldi, which together do not exceed 2% of market share in 2020.

A new generation of browsers based on Chromium, one of Google's open source projects, has appeared in recent years in this essential sector of the web. Brave Browser is one of these newcomers.
Brave is based on Chromium open source.
You can download the Brave browser for Android, Windows, iOS, Linux….
Brave browser is especially known for its speed, security and privacy.
This browser distributes a part of these ads revenues to different actors via the BAT crypto: advertisers, publishers but also Internet users.
You can perform private Browsing and preserve your privacy and security on Brave without using a VPN.
What exactly is the Brave browser?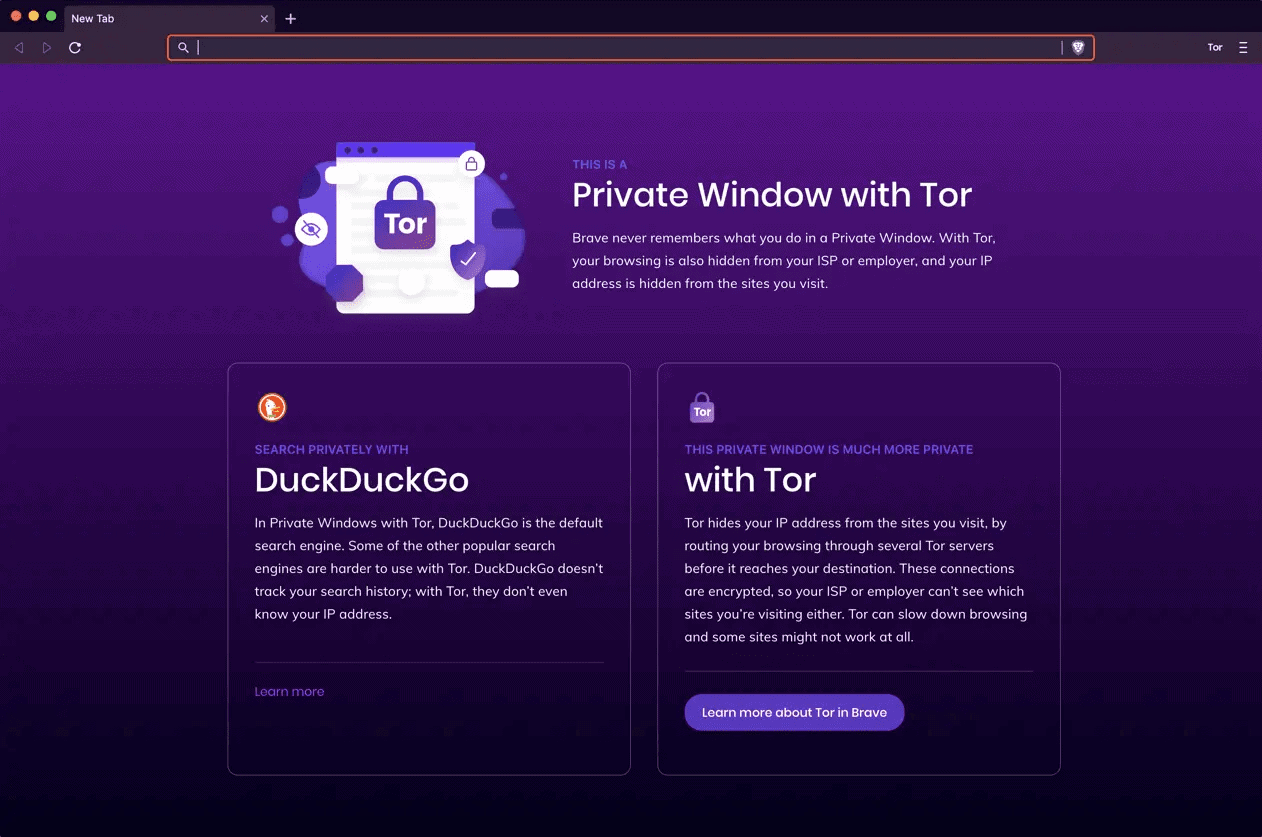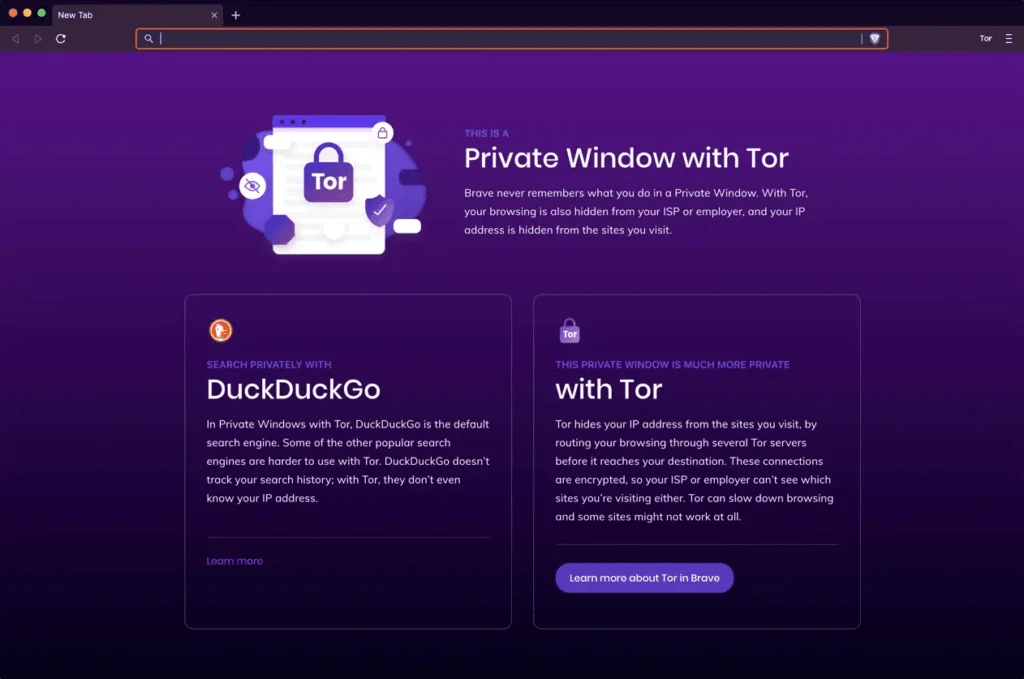 Brendan Eich, who among other things invented Javascript in 95 and co-founded the Mozilla Foundation, launched Brave browser after his resignation from the Mozilla Company in 2014.
Very active from the beginning, Brave Software has among other things made a fundraising $ 35 million in 30 seconds via an ICO in 2017. This funding will allow Brave browser to innovate in its market.
This new browser, whose main assets are its speed and security, is quickly becoming a small success.
Its original operation has attracted many criticisms at first from content publishers (NAA – Newspaper Association of America). Indeed, Brave browser replaces the native ads of websites by new ones that it provides. These are less intrusive and more qualitative.
But let's take a closer look at the main features of Brave browser.
Brave Browser, privacy and security of your data
Brave Browser is very demanding when it comes to the respect of its users' data. The browser natively integrates HTTPS Everywhere, an open source extension edited by the EFF (Electronic Frontier Foundation) and Tor Project. It allows display in secure (HTTPS) websites that are not.
This extension must be added on other browsers such as Firefox, Google Chrome or Opera.
The default search engine configured with Brave browser is Qwant, which is committed to user privacy. Of course it is possible to change for a more or less respectful search engine:
Google,
DuckDuckGo,
Bing,
Ecosia
or Startpage are the proposed alternatives.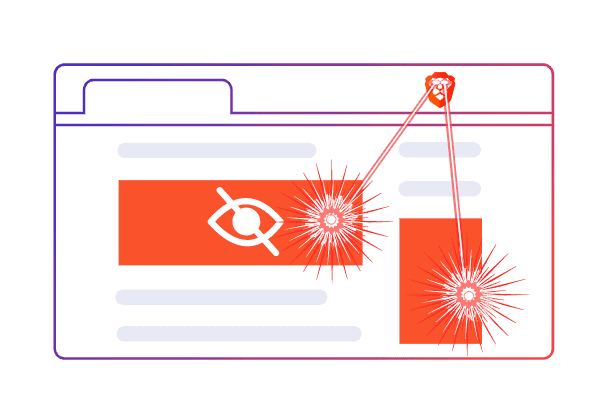 Brave Browser offers a particularly interesting feature. It gives us the possibility to perform private browsing via the Tor network with one click.
The network also allows blocking of trackers and prevents monitoring of user connection via multi-layer encryption. This network is known for its ability to browse the Deep Web (or Dark Web) without a VPN (Virtual Private Network), but also for allowing many Internet users to bypass their government's censorship.
Browsing via Tor can be slow and temperamental. When it works well, no worries, you don't notice the difference. But we had trouble connecting many times. Note that Qwant is then selected for the search even if it is not by default anymore.
The Brave browser is fast and efficient
The Brave browser is fast, very fast. Whether it is on Windows or on Mac, on desktop or on mobile, browsing on Brave is comfortable. With Brave Shields, by blocking ads, trackers, cookies, and all sorts of tracking scripts, pages are loaded much faster.
It uses much less RAM than its competitors, browsing is faster and your device's battery will run down less quickly. It is by testing via slow connections (3G or ADSL) that we really realize the gains obtained.
With an old generation computer or smartphone, which often has less ram and a less powerful processor, we finally forget about the problems of overheating and slowing down the system.
If the autonomy of your laptop or smartphone is precious to you, we can only recommend you to use the Brave Browser, you will gain precious minutes of navigation.
Brave Rewards, BAT and ads revenue distribution
Adblock Plus had already started to do this. Brave also wants to offer an alternative for the redistribution of ads revenues.
Brave Browser allows users to replace the ads of the standard advertising agencies by those it proposes.
The Brave browser provides a wallet, which must be activated in Preferences > Payments.
You assign a monthly budget that allows you to give some money to the different websites you visit. Brave redistributes the amount according to its internal algorithm. In order for a site to get its payment, it must contact the browser to obtain the "Verified" status.
Many Internet users adhere to this idea of direct remuneration which is close to the short circuits and the local. Brave gets many positive opinions on the web, as many people who are satisfied with its ease of use, as with its alternative remuneration system.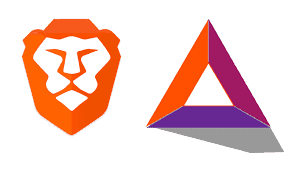 This better distribution of income is made possible by the Ethereum blockchain. The BAT (Basic Attention Token) is a standard token that originates from the Ethereum network. Advertisers, via the blockchain, can thus cut out the middleman.
Our opinion on the Brave browser
The advantages of Brave Browser
Disadvantages of Brave browser
Very secure.Ad-free natively.
A lot of interesting built-in features.
Many updates.
Publishers are paid directly via the BAT crypto.
No need to download a VPN to go private thanks to the Tor Network.
Brave browser blocks every kind of tracking scripts.
You can allow rewards to the websites that you like the most.
Can be a bit slow.
Can sometimes block some scripts.
Brave browser in a nutshell…
The Brave browser is a fast, efficient, and secure software that offers many interesting built-in features. As such it's without any doubt one of the best alternatives to some of the main browsers (Google Chrome, Firefox, Chromium…).
While it does have some disadvantages such as being slower at times or occasionally blocking scripts, the benefits of using Brave Browser far outweigh these issues.
One of its most distinguishing features is the ability to allow users to directly pay publishers through its BAT crypto currency system which cuts out the need for middlemen. Overall, we think that Brave Browser is an excellent choice for any user who's looking for a more private and secure browsing experience.
Brave browser protects users' privacy without using a VPN thanks to the Tor Network.
It has many interesting built-in features.
This browser has a reward system called "BAT" that allows users to give money to some websites.
It's possible to Download Brave Browser from the Google Play Store and the Apple App Store.