4 Advantages of Using a VPN in SEO
VPN is a powerful service that redirects and secures internet traffic through secure servers. VPN technology, which was first developed to link employees to corporate networks and ensure data security, has shown to be dependable, resulting in an increase in usage by ordinary people as well as professionals from a variety of industries.
It also allows users to stay anonymous online and visit websites with regional limitations. Because the connection procedure employs encryption, user actions on the World Wide Web remain private, despite the fact that their current IP address is hidden. A VeePN can also help those interested in SEO website building.
What exactly is a VPN service?
Virtual Private Network (VPN) technology has swiftly become a need in our everyday life. VPNs add an extra degree of protection and privacy to our web browsing. You may use a VPN to extend your private network across the public internet no matter where you are in the globe.
It protects your surfing by interfering with your location information, masking your IP address, and encrypting crucial data to ensure your online anonymity.
Whether you want to access international streaming video, safely download files, or stay secure when using public Wi-Fi networks, a VPN may help you bypass geographical constraints and make your activities untraceable, so you can surf with confidence!
Also read : KeepSolid VPN: comprehensive test and review for secure browsing
Why is a VPN necessary for SEO?
VPN operates as a virtual encrypted tunnel that stops hackers and criminals from stealing your data, allowing you to remain anonymous when browsing the web, sending emails, or chatting. Consider it like a closed door: if you don't have the key, you can't get in! In general, the relevance of a VPN for an SEO professional cannot be overstated, since it delivers several benefits.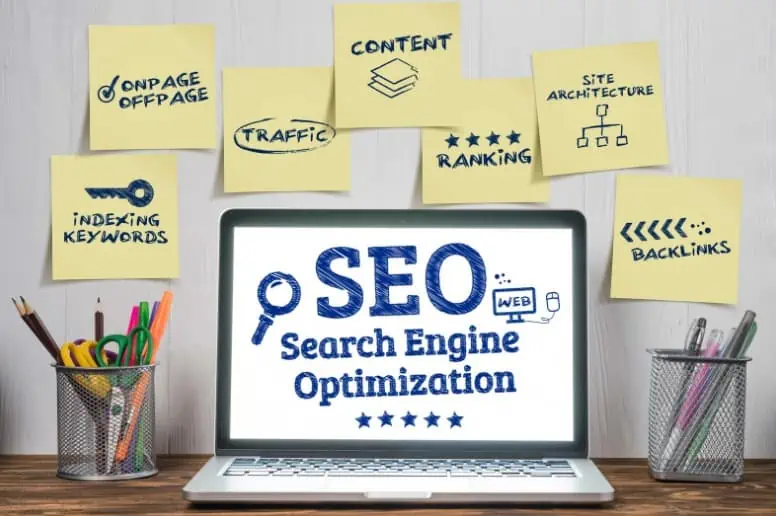 #1 Marketing strategy review
If you want to expand your business into new areas, adopting VPN software for torrenting is a necessary. This dependable and quick solution provides insights into the effectiveness of your advertising activities in those new areas, allowing you to make required modifications and test out new methods without leaving your house. For example, you may be in Germany yet observe how your Google AdWords advertisements perform when presented in England. You need a robust VPN service to enable secure surfing while also allowing you to connect to servers in different countries and easily assess the outcomes of your marketing.
Transnational interactions in the digital market are prevalent, but SEO professionals are still geographically confined. They require VPN servers in order to evaluate their marketing approach. The best VPN for Japan is the ideal answer. We're discussing VeePN.
This is a VPN free trial that provides a variety of subscriptions, a dependable internet connection, high speed, and access to high-speed servers all around the world. This is an excellent choice for dealing with SEO promotion without being limited to a specific area.
#2 Data access through the internet
Working remotely may be a handy and often required component of the contemporary Internet marketer's workflow, but it also introduce significant security risks. Without access to local networks or secure connections, you may find yourself accessing potentially unsafe public networks on a daily basis. But, there is an easy solution: use a virtual private network (VPN).
A VPN basically establishes an encrypted tunnel between your computer and the internet, ensuring that no third party can know what operating system you're using or what information you're viewing when browsing. This extra layer of protection ensures that any personal or sensitive data is always safe and secure when working remotely.
#3 Utilizing regionally restricted platforms
While working with affiliate marketing, it is critical to double-check the landing page to ensure an effective campaign. Regrettably, many of these materials may be restricted owing to government prohibitions in specific countries.
While using a VPN to circumvent limitations, use extreme caution and security. VPNs not only give an extra degree of security by encrypting your data, but they also allow you to access websites that have been prohibited in your location.
It is just as vital to choose the correct VPN to use as it is to utilize one; thoroughly research a product before downloading or implementing it, giving specific attention to reviews and ratings.
#4 Increasing personal security
Marketers who deal with private information must take all necessary efforts to guarantee that it stays secure and anonymous. In this competitive market, protecting such data is critical; failing to do so may result in reputational damage as well as significant financial losses if it is accessed by unauthorized persons or hacked.
When it comes to security, digital marketing requires extra care because rivals are constantly too close behind. Taking necessary precautions, such as utilizing a VPN when working from public networks, may provide optimum protection against eavesdropping.
#5 reCAPTCHA evasion
To ensure the success of your project, you must always hunt for appropriate keywords as an SEO consultant. When too many searches are done from the same IP address, Google may notice them and you may be diverted to solving reCAPTCHAs or possibly receive an error indicating anomalous network activity. This is a waste of time and disrupts a process.
VPNs are useful in dealing with this issue and enabling continuous work. VPNs can allow you easily change your IP address and make your job easier while also protecting your security. VPNs are also quite handy in other areas, such as creating a blog or other websites. In conclusion, VPNs are a useful weapon in the arsenal of any SEO professional.
Also read : Learn how to use Opera VPN to surf safely
Conclusion
VPNs are an extremely vital tool for safeguarding yourself online and maintaining the security of your data. With these advantages in mind, it's critical to investigate VPNs before purchasing one to ensure you're getting the most bang for your dollars.
The VPN industry has expanded dramatically with additional capabilities as its popularity has grown, making VPNs even more lucrative. Users may pick the best VPN for their requirements and utilize it to keep anything from their browser history to credit card information out of sight by learning how VPNs function and what capabilities they provide.