Google Business Profile free class
Ever wondered what's the secret behind businesses that just seem to pop up on Google every time? That's where Google Business Profile (GBP) steps in – a powerful tool that helps businesses to maintain their digital presence, attract clients and drive traffic, effortlessly.
Now, we all know the saying – "With great power, comes great responsibility". And that's exactly the case with Google Business Profile.
It's an exceptional local marketing tool, but it could be a bit complex to navigate through, especially for beginners.
But worry not! For every problem, there's a solution. In our case, it's the Google Business Profile free class. Yes, you read that right – free classes to help you master this fantastic marketing tool and launch your business to new heights. Ready to hop on this exciting journey? Let's dive in!
What is Google Business Profile?
In a nutshell, Google Business Profile is the latest iteration of what you might remember as Google My Business.
Introduced by none other than Google themselves back in 2014, it has evolved into this fantastic free marketing tool that helps businesses manage their digital footprint across two of the most visited platforms on earth – Google Search and Google Maps.
From publishing regular updates and offers to interacting with customers by responding to their reviews – Google Business Profile is the one-stop solution for businesses to boost their online visibility and customer engagement.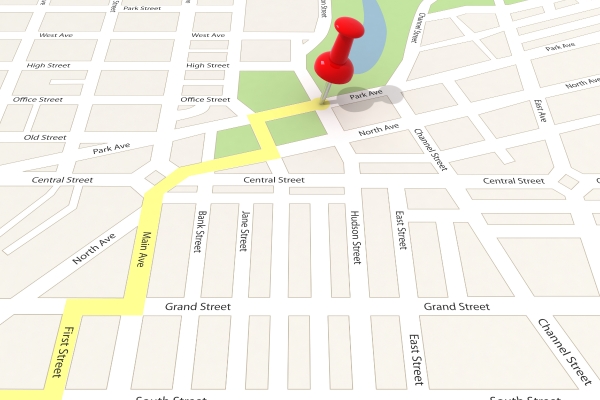 Why is it important to know how to use Google Business Profile?
As a business owner or a marketer, knowing your way around Google Business Profile can be instrumental in defining your success.
Here comes the interesting part!
Local SEO boost: Google Business Profile can significantly boost your local marketing SEO, meaning your business can get more visibility in local searches on Google and Google Maps.
Customer interaction: It helps you to gather customer reviews and respond to them, strengthening the customer relationship.
Effective communication: With GBP, you can regularly post updates and offers, keeping your customers informed and engaged.
Client engagement: It gives your customers all the necessary information – like address, operating hours – encouraging physical visits or online interactions.
Traffic generation: GBP drives traffic to your website or physical store, increasing chances for conversions.
But the catch is – you need to have accurate information on Google Business Profile. Imagine a customer trying to visit your store with the help of Google Maps, and they get directed to a wrong location because of outdated information.
Not a great experience, right? That's why it's crucial to keep your GBP profile up-to-date.
SkillShop: the free class to learn how to use Google Business Profile
Taking the above points into account, it's pretty clear that properly managing GBP is not a 'good-to-have' skill anymore. It's a must-have!
But where do you learn it from? Well, thank the digital evolution for making knowledge accessible right from our couches!
While there are plenty of online courses available out there, not all are created equal. Some might be good but pricey, others could be sub-par yet charging hefty fees. However, some gems offer excellent training for free. And the best in class is the Google course via SkillShop.
One of the best places to learn is from the creators themselves! SkillShop offers a fantastic 42 minute online course on Google Business Profile. It's free, comprehensive, and will give you a thorough understanding of GBP. Here's what's covered:
How to set up your GBP profile.
Updating and maintaining accurate information.
Utilizing GBP features for customer engagement.
Boosting your local SEO.
And at the end of the course you can pass an assessment to validate your knowledge and obtain a certificate.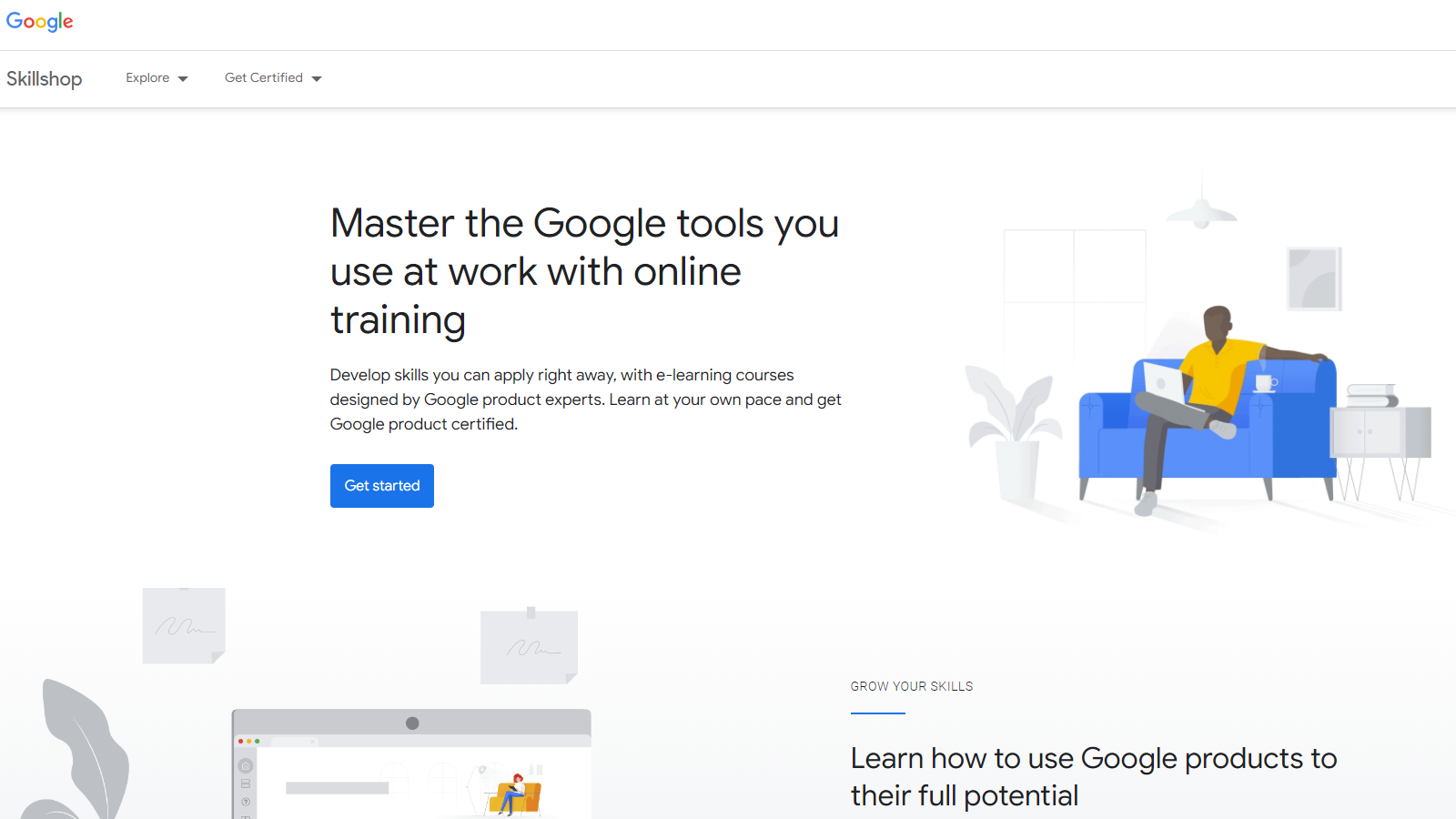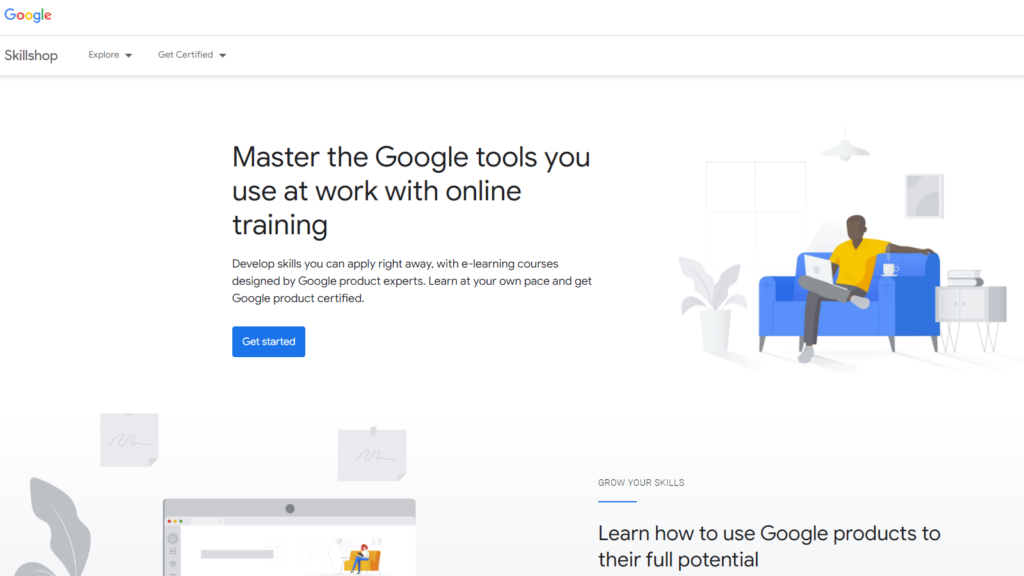 Google Business Profile free class: the bottom line
Phew! That was quite a ride, wasn't it? So, let's quickly take a look back and summarize what we covered:
Google Business Profile is an exceptional tool to manage business digital footprint across Google Search and Google Maps.
Knowing how to properly use GBP is crucial for boosting local SEO, enhancing customer interactions, facilitating effective communication, encouraging client engagement and driving traffic to your website or store.
SkillShop's GBP course is the free course to learn how to use GBP.
Looks like there's absolutely no reason left not to level up your Google Business Profile game. It's time now to dive in, start learning for free and watch your business flourish. Let this be your first step towards maximizing your digital presence on Google.