How to contact Google Business Profile (formerly Google My Business – GMB)?
Managing a business listing on Google My Business (now Google Business Profile) can sometimes lead you to face some problems. You may find yourself with a problem of fake reviews, a problem of a page disappearing from the search results. A suspension of your establishment listing may occur.
This is when you should contact the Google My Business support. There are several ways to get in touch with support to resolve issues related to your Google Business Profile. Discover them!
Contact Google my business by email
If you were hoping to find an email address to get in touch with the Google Business Profile support, you will definitely be disappointed. Google does not usually provide an email address to reach them.
Notices to be deleted and business listing suspension are usually sensitive issues. Noting that, there is still a way to leave a message for customer support.
To do this, log in and go to your Google Business Profile account dashboard. Then click on the option "Support" which is on the left at the bottom of the platform.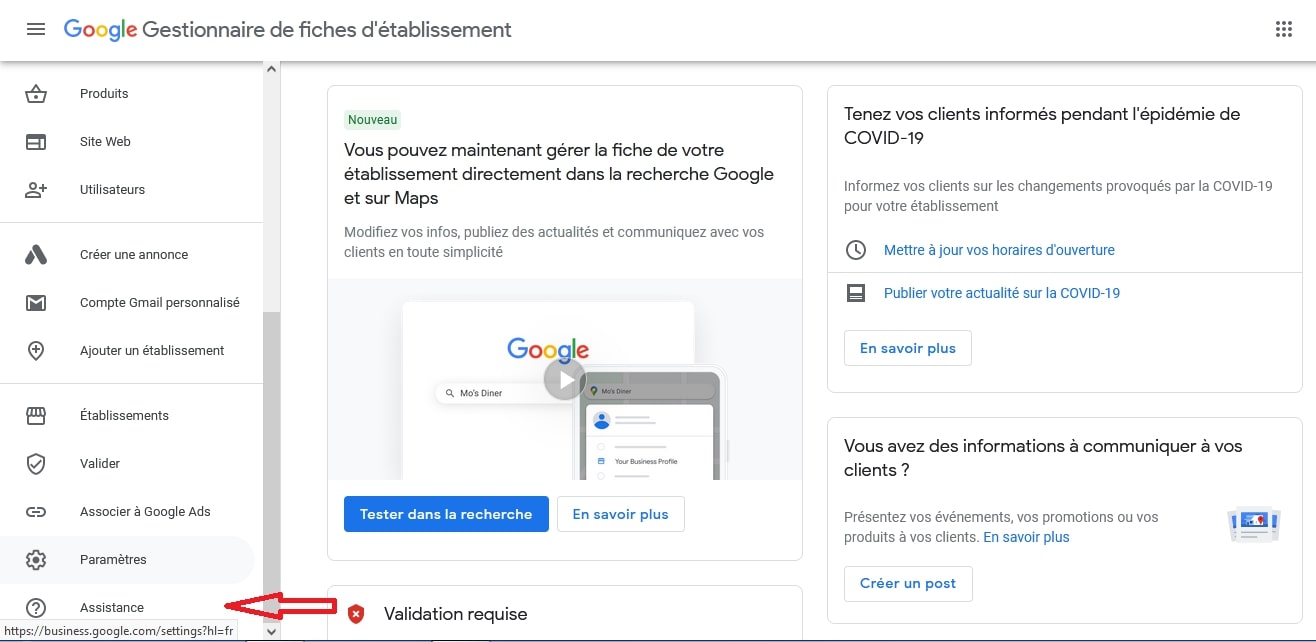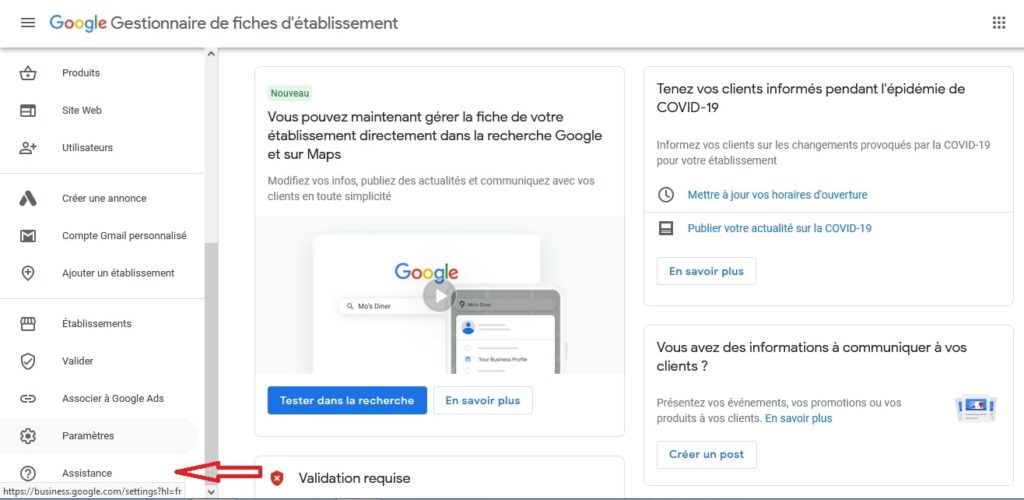 Then select the "Contact Us" section at the bottom right of your screen.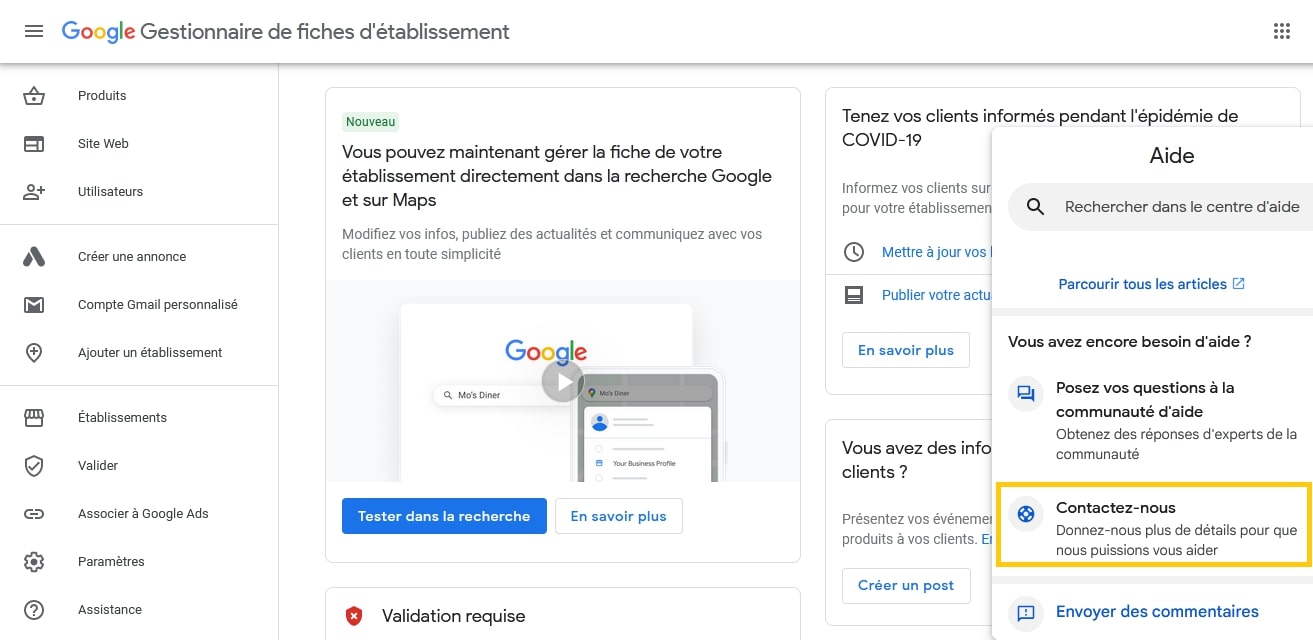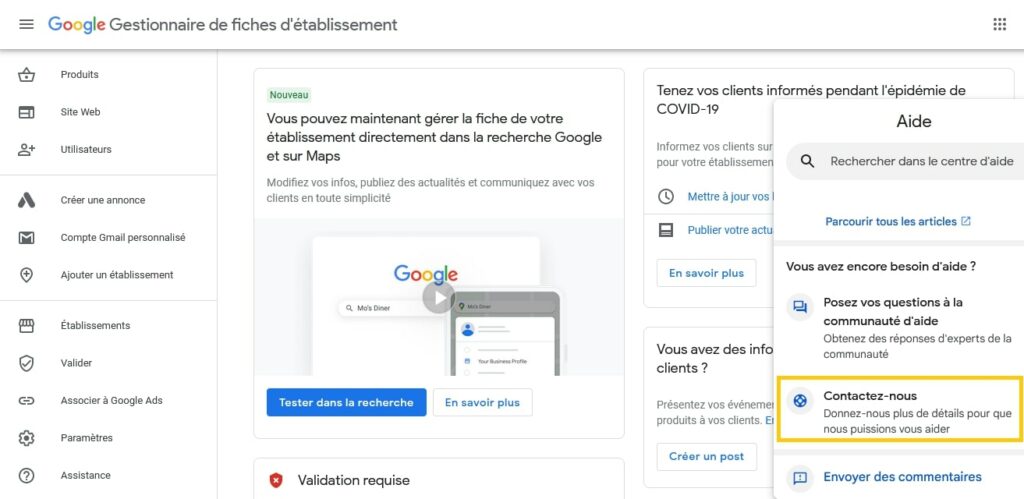 You will be prompted to select the establishment involved if you manage more than one. You will then be asked to enter the problem for which you need help from Google My Business customer service.
Depending on the problem you indicate, several solutions are proposed. In each section, there is a button "Email support".
By clicking on it, you can leave a message to Google to explain your problem. There is also another alternative to get in touch Google my business by email.
It is to go to the help site of Google Business Profile. At the top, on the right of your screen, you will see the button "Contact us". Click on it.
Note that all problems can not be resolved by mail on Google my Business. In your message, you can only raise a problem related to the interaction with customers or the management of the record of your establishment.
In addition, by contacting the support by email from your account or by the form of the Google Business Profile website, you will receive an automatic response at first. It is only after 48 or 72 hours that you will be able to discuss with a customer service agent.
Call Google my business from a phone
To call Google My Business help support by phone, you apply the same procedure as when contacting by email. Go to your Google My Business account (GMB), then to "Support".
By clicking on this section, another is displayed on the right of your screen. There was an option "ask to be called back".
However, you must keep in mind that recently, this option seems to be disabled. Indeed, since the beginning of Covid, since March 2020 in particular, it has become complex to call Google by phone.
Contacting Google My Business help support through social networks
Among all the methods to contact Google My Business, if there are easier, it is the social networks. A business can reach the GMB support through two main social networks.
You can submit the problem of your establishment by posting on the Facebook profile of the American company. You can also leave a private message describing your problem.
The company is also available on Twitter. To bring your problem to their attention, simply make a tweet and tag them on it. You can also go private and explain your facility's problem.
Responses usually come between 24 and 48 hours after your message. The waiting time can sometimes be longer, especially during busy periods.
The Google My Business support service is only operational from Monday to Friday from 9am to 6pm. You should therefore reach them within these hours to expect a quick response to your problem.
Contact the my Business help community to get a solution to your business problem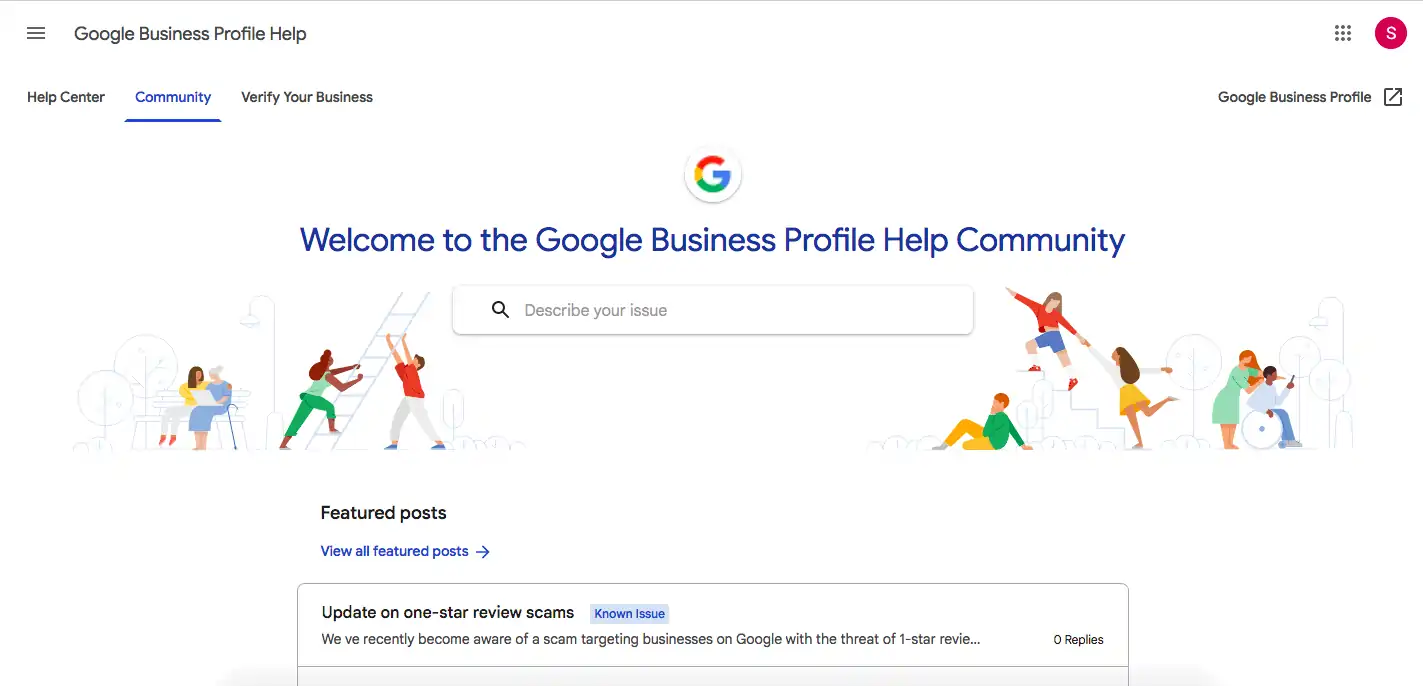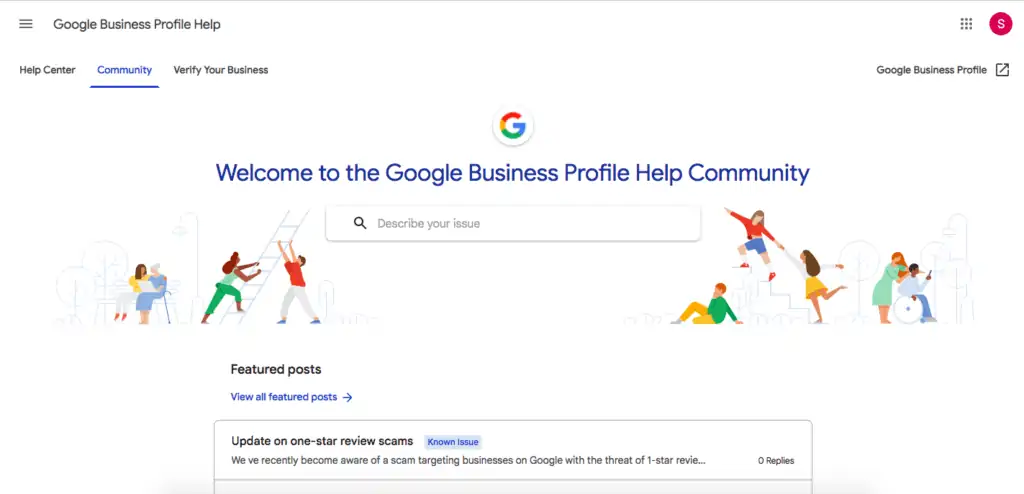 There is a Google forum where most common concerns are addressed. The answers to questions are organized by topic for easy reference.
In addition to this solution, the Google my Business community includes Google experts who manage it. They do not work in customer service, but they have privileged access to support.
In case the FAQs do not solve your business problem, you can submit your concern to them. They will do their best to help you.
In addition, the forum is often visited by Google my business agents. However, if your problem is not solved in the forum, it may get their attention.
Contact Google my business by mail
If the problem that prompts you to reach the GMB support is not urgent, you can send a letter. Your message should be sent to the company's headquarters or nearest office.
To find the Google office nearest your business, visit the Our Offices page. You can explain your company's problem by sending your message to Google Inc. 1600 Amphitheatre Parkway, Mountain View, CA 94,043, USA.
Why should I contact Google?
There are many reasons why a business might want to join the Google My Business support. However, keep in mind that customer service is not available for every need. For technical issues, please refer to the forum first.
Page disappears from search results
If your business listing no longer appears in the search results, it hurts your local SEO goals. But before you rush to contact Google support, take the time to make sure the problem isn't yours.
The problem may not be with Google. So make sure your business listing still meets the requirements. Check the information provided and update any outdated information.
Also, if you notice a change on your page, make checks at your level.
Then, you can contact customer service.
Have a review removed
Sometimes, third parties may post fake reviews about your establishment. You can contact Google to remove this type of review from your business listing.
Please note that you can only report reviews that are against Google's policy. If you find yourself at odds with a customer, Google does not take sides. So it won't remove the customer's review because you don't like it.