Google My Business (Business Profile) categories
The Google My Business service greatly contributes to improving your online visibility. Through your business listing on Google My Business, you present your company and its activities.
To attract the most customers, you should optimize your Google My Business listing. This is the only way to ensure that your business is ranked high in the search results. The good optimization of your business page requires the choice of an ideal category. How to choose your Google My Business category?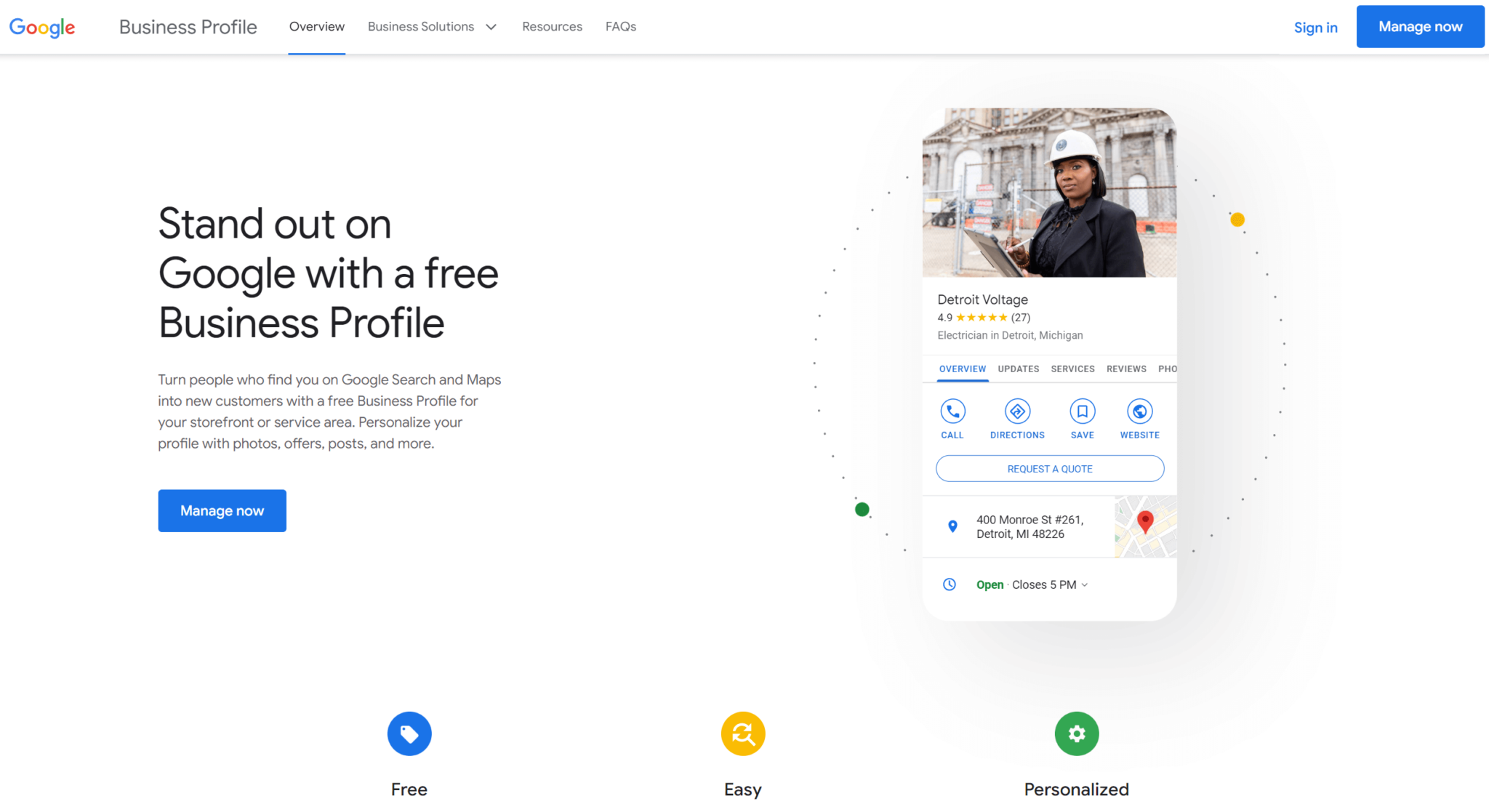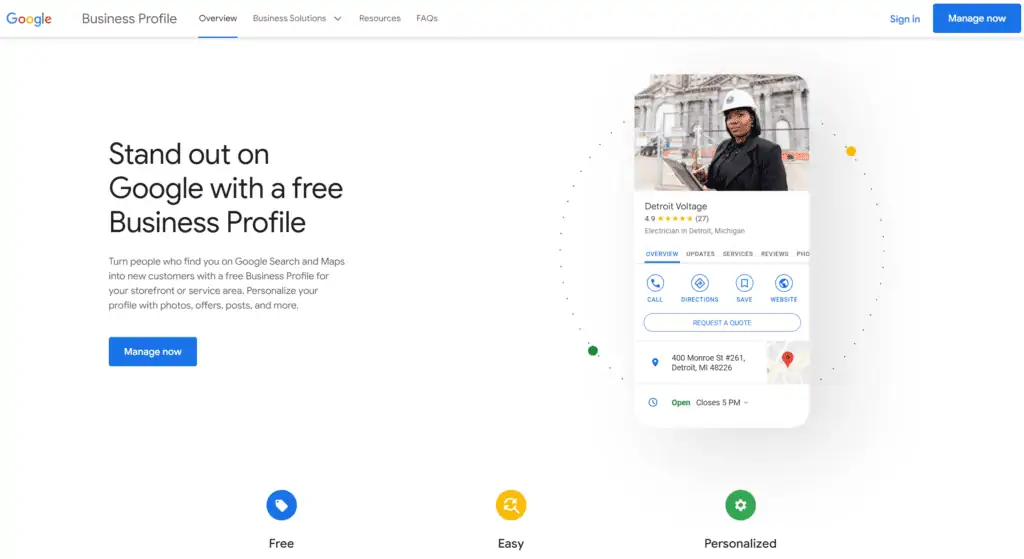 Google My Business category: What does it mean?
On Google My Business listings, you will see categories. These are used to describe the activity of an establishment. At the same time, it helps to connect your business with its customers.
The category strongly impacts your local SEO
The category of your business listing on Google My Business has a strong influence on your SEO ranking. That's why you need to define it carefully. Through the category, Google wants to provide the user with the most relevant information.
When web users perform a local search, they expect to find a result in a well-defined geographical area. A good description of your business increases your chances of being among the first results of a query related to your location and your business.
Specific features depending on the category
Some business categories have special features. These special features can be as simple as a booking button in the business profile. It can also be a URL or a directory of services and products offered.
These features are often available for the food, health or beauty sectors. They are also available for hotels.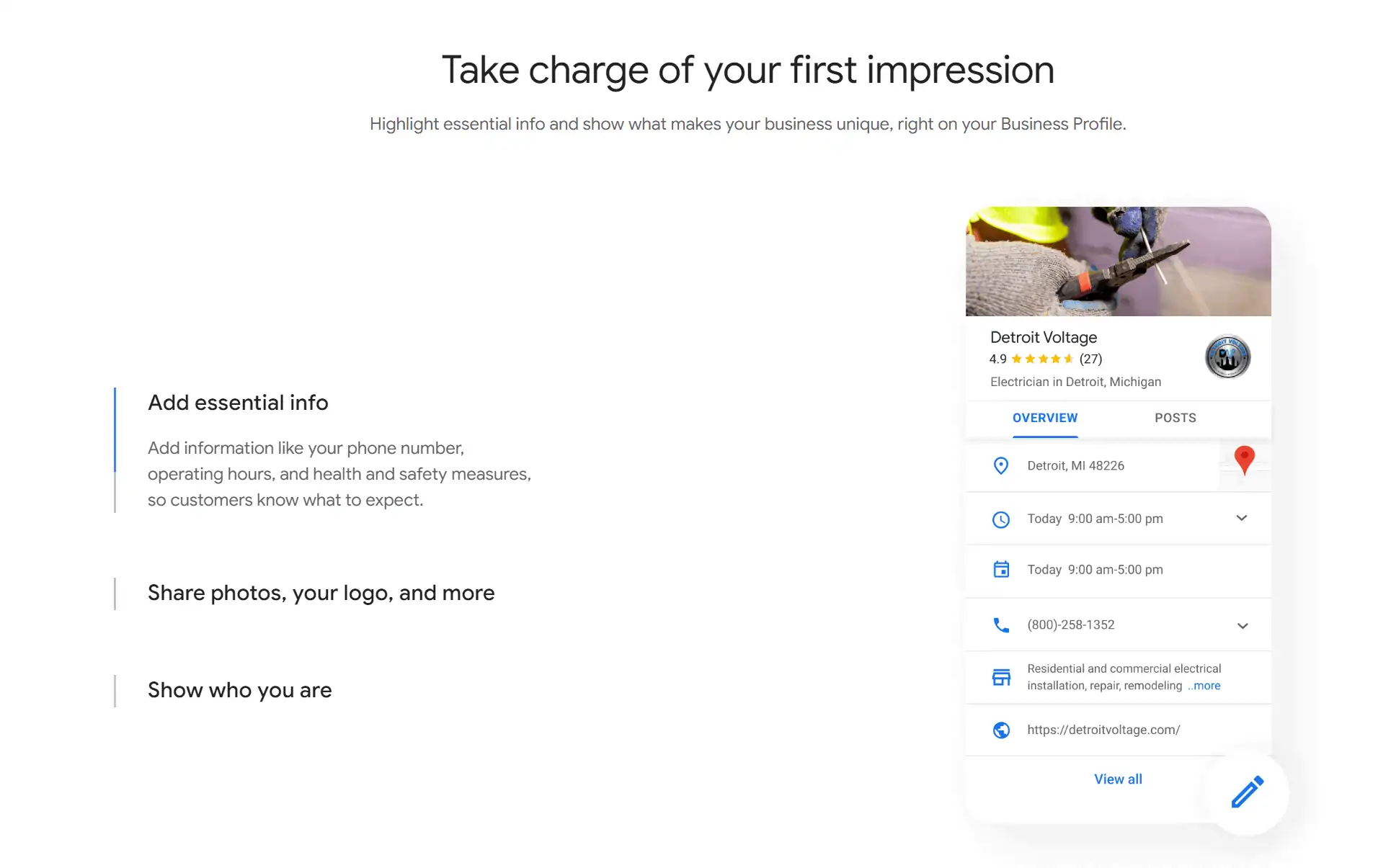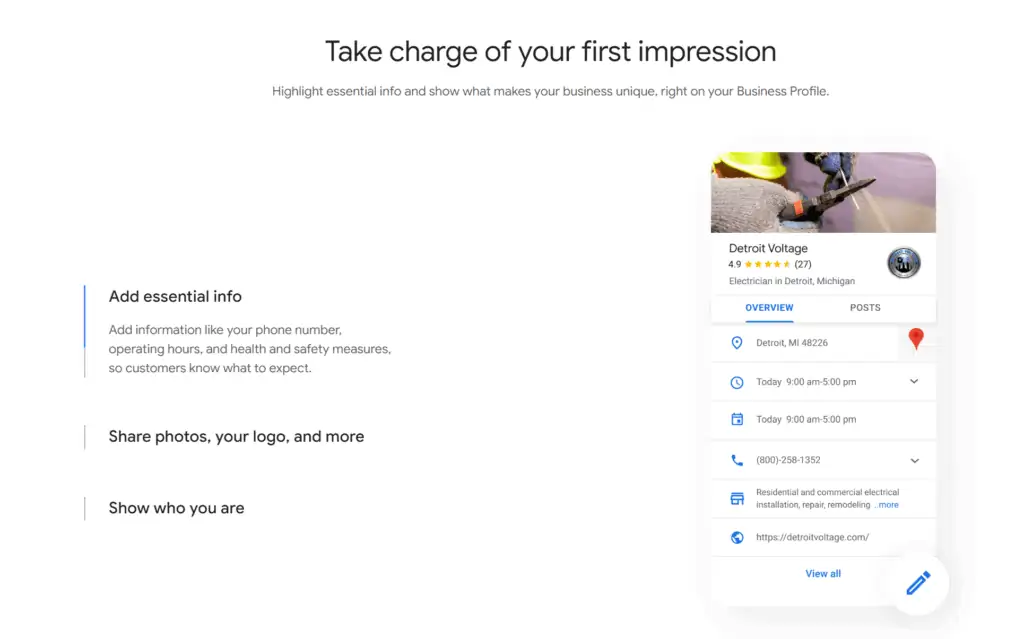 A main category and secondary categories
On Google My Business, you can define a main category, but also secondary categories. Before continuing, it is important to specify that these are predefined categories.
You will not be able to create new categories, you can only choose the existing ones.
The main category that you choose is the one that describes the activity of your establishment in a general way. For example, if you choose a main category that is plumber. Google may display your business listing for queries with the keyword "emergency plumber".
It is essential to be precise in choosing your main category. This avoids you finding yourself in results of requests not very relevant for your activity.
For example, you own a beauty salon and as the main category, you will choose "salon". This is confusing and may distort your natural referencing.
To avoid this, it is preferable to select a more precise main category, beauty salon in this case.
Moreover, for certain sectors of activity, the categories proposed by Google are very precise.
This is the case for piano repairers and tuners.
While for other trades, the categories remain broad. For example, craftsmen who repair appliances or any other object are found in the "repair service" category.
As for the secondary categories, they describe the particular products or services that your company offers. To take the example of the beauty salon, your secondary categories can be "pedicure", "hairdressing", "manicure".
Google allows you to choose up to 9 secondary categories. Keep in mind that the objective is not to select an excessive number of categories.
The ideal is to associate relevant categories that will attract the most customers possible.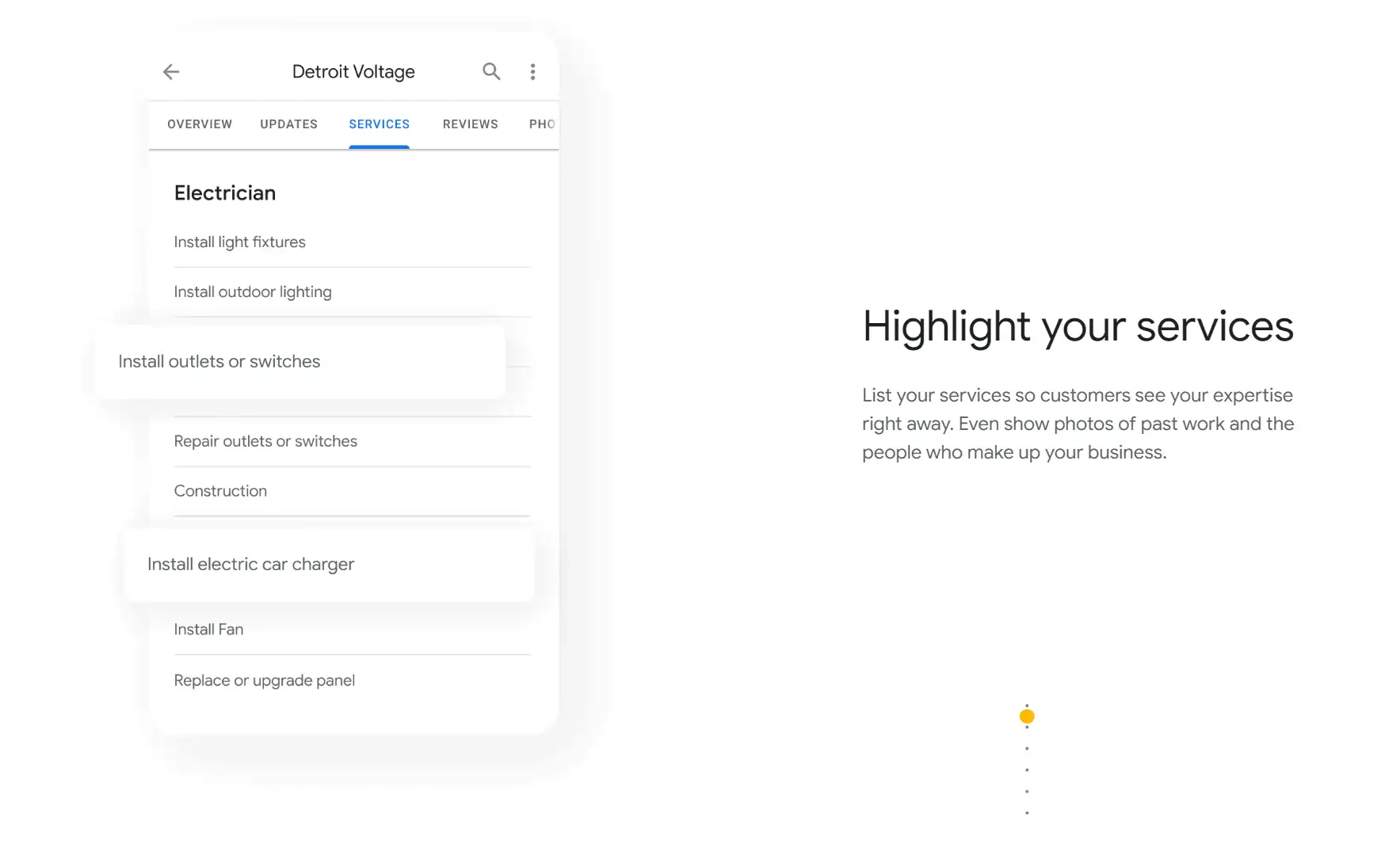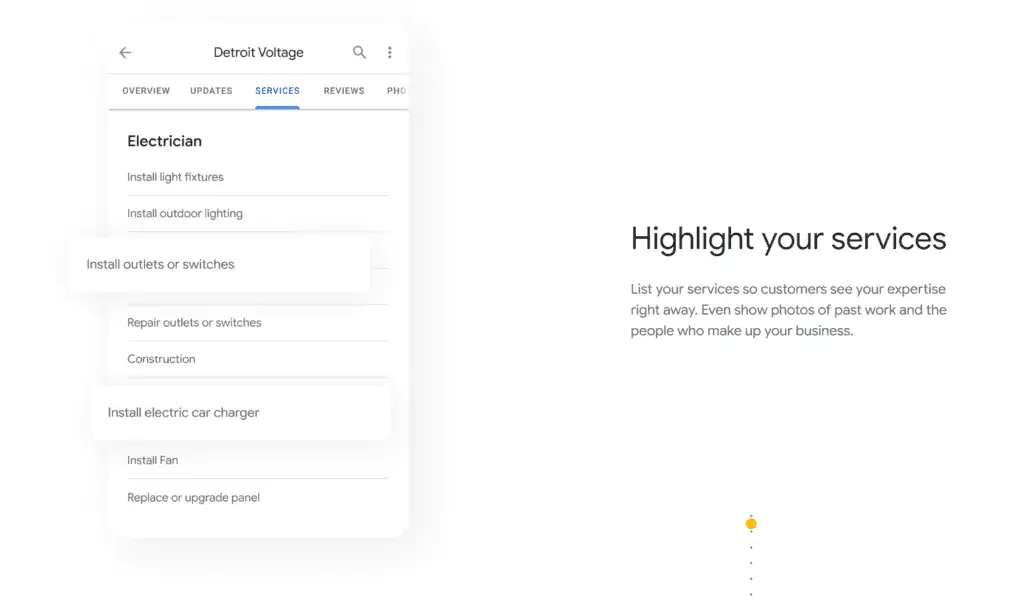 How to choose the right Google My Business category for your business?
To choose the ideal category, several methods exist. Here are three of them.
Choose the most relevant categories
To find the most relevant categories, start by answering some questions.
Try to clearly define your industry and the main service you offer.
Then, think about the keywords that might be in the queries of people looking to find a place like yours.
Conduct a competitive analysis
To choose your category, you can start with the main categories used by your competitors. To do this, perform a local search based on your main activity.
Then, note all the categories used by your competitors. Use them later for a more in-depth search.
At the end of your research, you can choose your main category. This will obviously be the category that stands out the most. The rest will serve as secondary categories. You will have to make sure to take into account the categories that will attract the most traffic.
Use software
There are online software programs that can suggest categories to you. This option allows you to go fast and save time. These programs provide you with information to make your choice easier. For example, they provide the categories that are used locally.
How to add a Google My Business category ?
To add a category in Google My Business, connect to your Google My Business account. Select the business and click on the EDIT PROFILE option.
Then click on BUSINESS INFORMATION. In the ABOUT section, click on BUSINESS CATEGORY.
You will see a field titled MAIN CATEGORY, enter the category you wish to add in the field. You will be presented with several suggestions. Select the one that fits your category.
You can also add additional categories. To do so, click on ADD ANOTHER CATEGORY. Enter the appropriate category in the ADDITIONAL CATEGORY field and confirm by clicking on the SAVE option.
Editing a category is also done in the same way. Adding or modifying a category can also be done from the Google My Business mobile application by following the same process.
The complete list of Google My Business categories in 2022
To describe the activity of a business, Google My Business offers a very large number of categories. This list is constantly being updated and new ones added. Here is the list (updated 2022) :
Architecture agency
Tourist tour agency
Babysitter agency
Home childcare agency
Communication agency
Rental agency for various equipment
Real estate credit agency
Prestige real estate agency
Car rental agency
Bungalow rental agency
Real estate rental agency
Mobile home rental agency
Public relations agency
Room rental agency
Advertising agency
Motorcycle rental agency
Travel agency
Press agency
Tourist boat tour agency
Real estate agency
Seasonal rental agency
Matrimonial agency
Home help services agency
Agency for the Employment of Executives
Temporary employment agency
Travel agency specialized in hiking and trekking
National Employment Agency
Landscape architect
Artisan chocolate maker
Artisan Plumber
Interior designer
Artisan painter
Artisan blacksmith
Inn
Driving school
Pottery workshop
Youth hostel
Art workshop
Lawyer
Lawyers in social law
Lawyer in tax law
Lawyer in civil law
Lawyer in business law
Lawyer in public law
Lawyer in international law
Lawyer in Community law
Lawyer in criminal law
Lawyer in intellectual property law
Bar
Gay bar
Bar-tabac
Fancy bar
Beer bar
PMU bar
Lounge bar
Karaoke bar
Wine bar
Salsa bar
Bistro
Night club
Theater and show tickets
Public library
Jeweller
Fancy jewelry store
Bakery and pastry shop
Butchery and delicatessen
Foie gras store
Butcher's shop, Butcher's shop
Leather goods store
Brewery with beer
Lingerie store
Aquarium store
Second hand objects store
Embroidery store
Herbal store
Cookie store
Propeller store
Bird store
Steamed buns store
Costume jewelry store
Soft drink store
Belt store
Photo frame store
Quilt store
Dried flowers store
Greeting card store
Figurine store
Jeans store
Japanese candy store
Juice store
Consignment store
Fur coat store
Kite store
Mirror store
Bed store
Wedding store
Milliner's store
Lottery store
Model store
Wig store
Piercing store
Noodle store
Cupcake store
Soba noodle store
Off road betting store
Diving store
Trophy Shop
Reprographics store
Gift basket store
Bag Shop
Spring car store
Kilt store and rental
Handbag store
Fiddle store
Souvenir store
Photo store
Tuxedo store
Wedding souvenir store
Feng Shui Shop
Tobacco store
Tofu store
Hua Gong store
Frozen yogurt store
Blinds store
Tattoo and piercing store
Tattoo store
Smart store
Stamp store
Bowling
Tobacco shop
Construction drawing office
Brocante
Style office
Foreign exchange office
Post office
Medical office
National Health Insurance Fund
Primary health insurance fund
Family allowance fund
Caisse Nationale de l'Assurance Vieillesse des Travailleurs Sala
Regional Health Insurance Fund
Recruitment agency
4 star campsite
Café-Torrefactor
Café-concert
Campsite with caravan and motor home site
Cafeteria
Campus
Cardiologist
Café
Tiler
Camping with pool
Car body and paint shop
Casino
Stone quarry
Fire station
Military barracks
Wine shop
Shopping center
Car wreck
Nuclear power plant
Cathedral
Aquatic center
Motorcycle junkyard
Cultural center
Training center
Children's recreation and leisure center
Summer camp center
Communal social action center
Family planning center
Rehabilitation center
Center for continuing education
Wellness and relaxation center
Radiology center
Technical control center
Yoga Center
Horseback riding center
Equestrian center with horse rental
Training center for apprentices
Shiatsu center
Thalassotherapy center
Ultrasound center
Postal sorting center
Information and orientation center
Historical Center
Fast car maintenance center
Tax Center
Hospital Center
Medical-psychological center
Regional Hospital Center
Intercommunal Hospital Center
National Center for Scientific Research
University Hospital Center
Socio-cultural center
Regional Center for Youth Information
Regional center of popular education and sport
Social center
Chalet
Recording room
Shipyard
Carpenter
Chamber of agriculture
Shooting range
Chamber of Crafts
Chamber of Commerce
Chapel
Charcuterie
Helicopter Charter
Wedding chapel
Castle
Fishing charter
Bus Charter
Castle Hotel
Chiropractor
Chinese takeaway
LASIK Surgeon
Plastic surgeon
Surgeon
Dental surgeon
Gastrointestinal surgeon
Market researcher
Hand surgeon
Vascular surgeon
Orthopedic surgeon
Chocolate factory
Cinema
Circus
Drive-in movie theater
Drive-in movie theater
Sewing class
Mehandi Class
Childbirth class
Body shaping class
Fertility Clinic
Urology Clinic
Abortion Clinic
Chinese Medicine Clinic
Plastic surgery clinic
Physiotherapy Clinic
Sports Medicine Clinic
Specialty Clinic
Medical Clinic
Mental Health Clinic
Skin Care Clinic
Walk-in Clinic
Travel Clinic
Orthopedic Clinic
Psychoeducation Clinic
Sleep Clinic
Oriental Medicine Clinic
Women's Health Clinic
Free Clinic
Reproductive Health Clinic
Baseball Club
Cabaret Club
Chess and Card Club
BMX Club
Hunting Club
Badminton Club
Canoe and Kayak Club
Dance Club
Soccer Club
Cricket Club
Field hockey Club
Curling Club
Table Tennis Club
Adult Entertainment Club
Croquet Club
Tennis Club
Handball Club
Karate Club
Youth Club
Golf Club
Rugby League Club
Equestrian Club
Gymnastics Club
Little League Club
Swimming Club
Ice Hockey Club
Rock Music Club
Ice Skating Club
Volleyball Club
Paddleball Club
Judo Club
Roller skating club
Health Club
Board game club
Archery Club
Racquetball Club
Diving Club
Beach volleyball club
Squash Club
Rugby Club
Ski club
Sports club
Fishing club
Surf lifesaving club
Cycling Club
Polo Club
Water Ski Club
Sauna Club
Yacht Club
Workers Club
Music Club
Labor Club
Stamp Collectors Club
Children's Club
Nudist Club
Disco Club
Wine Club
Computer Club
Leagues Club
Social Club
Host Club
Boat Club
Opera Company
Gas Company
Mineral water company
Airline company
Railroad company
Delivery company
Pharmaceutical company
Nuclear power company
Dance Company
Metropolitan Train Company
Bus and coach company
Cruise ship company
Oil and gas company
Insurance Company
Construction Company
Cable Company
Water utility company
Bus company
Theater Company
Solid fuel company
Telephone Company
Consultant
Environmental consultant
Employment consultant
Unemployment Insurance Consultant
Industrial Consultant
Customs Consultant
Audiovisual consultant
International Trade Consultant
Food and Beverage Consultant
Business Management Consultant
Power Plant Consultant
Acoustic Consultant
Building Consultant
Lighting Consultant
Economic consultant
Tax consultant
Marketing consultant
IT consultant
Fire protection consultant
Real Estate Consultant
Image Consultant
School
Bilingual school
Community School
School of Architecture
Martial arts school
Catholic School
Aikido School
Adult Education School
School of Art
School of Engineering
School of Business
School of Nursing
School of acupuncture
Culinary School
Bartending School
School of self-defense
School of Accounting
Hospitality and Tourism School
Hairdressing School
Capoeira School
Riding School
Insurance School
Motorcycle driving school
Ballet School
Craft school
Trucking School
Special Education School
Fencing School
School of Management
Karate School
Dance School
Computer Training School
Judo School
Cramming School
Emergency Training School
Jujitsu School
Flamenco School
Gymnasium School
Fashion Design School
Kung Fu School
Hotel Management School
Driver's License Training School
Language School
Chinese Language School
Modeling School
German Language School
Mathematics School
English Language School
Art Painting School
Massage School
Spanish Language School
Music School
Wrestling School
Flying School
Baby swimming school
Medical School
French Language School
Telecommunications School
Theater School
Church
Baptist Church
Gospel Church
Church of the Nazarene
Apostolic Church
Church of the Trinity
Catholic Church
Anglican Church
Christian Church
Armenian Church
Bible Church
Korean Church
Construction company
Packaging Company
Model design company
Building design company
Olive oil bottling company
Structural steel design company
Web hosting company
Moving company
Tennis Court Construction Company
Paint stripping company
Fair Construction Company
Sewing company
Road construction company
Steel construction company
Steel construction company
Media company
Shipbuilding and repair company
Water purification company
Industrial Design Company
Business Networking Company
Home Automation Company
T-shirt company
Trucking Company
Petroleum products company
Plastic manufacturing company
Food processing company
Electric Utility Company
Metal Processing Company
Housing Utilities Company
Prefabricated housing companies
Manufacturer
Food Manufacturer
Food seasoning manufacturer
Cheese manufacturer
Olive oil manufacturer
Chemical manufacturer
Alcohol manufacturer
Leather goods manufacturer
Leather manufacturer
Lighting manufacturer
Manufacturer of elevators
Ventilation equipment manufacturer
Electronics manufacturer
Machining manufacturer
Manufacturer of elevators
Manufacturer of string instruments
Medical equipment manufacturer
Tool maker
Manufacturer of idols
Brick maker
Manufacturer of portable buildings
Brick manufacturer
Manufacturer of boilers
Brick manufacturer
Manufacturer of matchboxes
Manufacturer of musical instruments
Manufacturer of musical instruments
Manufacturer of metal frames
Fireplace manufacturer
Manufacturer of metal frames
Manufacturer of metal frames
Manufacturer of fireplaces
Metal manufacturer
Manufacturer of cement
Manufacturer of agricultural machinery
Manufacturer of farm equipment
Manufacturer of computer equipment
Toy manufacturer
Manufacturer of watches
Manufacturer of lingerie
Manufacturer of toys and games
Furniture manufacturer
Stationery manufacturer
Mould maker
Manufacturer of willow baskets
Manufacturer of toys and games
Fire alarm supplier
Abrasives supplier
Car alarm supplier
Fire alarm supplier
Aggregate supplier
Supplier of second hand store accessories
Light bulb supplier
Boat accessories supplier
Aluminium supplier
Supplier of furniture accessories
Awning supplier
Fastener supplier
Supplier of food and beverage catering
Trailer hitch supplier
Alternator supplier
Leather goods supplier
Supplier of bark
Fertilizer supplier
Incense supplier
Bottled water supplier
Energy supplier
Audio-visual equipment supplier
Ladder supplier
Printing equipment supplier
Green energy supplier
Agricultural equipment supplier
Envelope supplier
Water softening equipment supplier
X-ray equipment supplier
Jewelry equipment supplier
Irrigation equipment supplier
Lighting equipment supplier
Factory equipment supplier
Office equipment supplier
Oxygen equipment supplier
Construction equipment supplier
Power plant equipment supplier
Dairy farm equipment supplier
Store
Car accessory store
Fashion accessory store
Home audio store
Computer Accessories Store
Burglar alarm store
Truck Accessory Store
Cell phone accessories store
Liquor Store
Acrylic store
Health food store
Animal feed store
Poster store
Furniture store
Wholesale food store
Frozen food store
Bait store
Antique store
Cabinet Store
Asian Housewares Store
Appliance Store
Driveshaft Store
Camera Store
Vacuum cleaner store
Hearing Aid Store
Leather goods store
Baseball store
Toiletries store
Craft store
Field hockey Store
Screen store
Sporting goods store
Religious Items Store
Gift Wrap Store
Home Goods Store
Oil Store
Electronics Store
Exercise Equipment Store
Gasoline Store
Lighting store
Computer store
Warehouse Store
Used Appliance Store
Cake decorating equipment store
Spice store
African restaurant
Native American Restaurant
Afghan Restaurant
An Hui Restaurant
German restaurant
Asian restaurant
American traditional restaurant
Argentinean Restaurant
Southeast Asian Restaurant
Armenian Restaurant
Mexican restaurant
Bulgarian restaurant
Mutton barbecue restaurant
Mongolian barbecue restaurant
Organic restaurant
Brunch restaurant
Steamboat restaurant
Oyster Bar Restaurant
Buffet restaurant
Chilean restaurant
Creole Restaurant
East African restaurant
Cuban Restaurant
Raw food restaurant
Seafood restaurant
Country style restaurant
French grill restaurant
Dessert restaurant
Lobster restaurant
Piano moving service
Tattoo removal service
Automobile breakdown service
Computer repair service
Electronic equipment repair service
Windshield repair and installation service
Hi-fi repair service
Appliance repair service
Computer maintenance service
Swimming pool cleaning service
Audio and video equipment repair service
Photocopy and reprography service
Bicycle repair service
Piano repair service