How to add music to YouTube Shorts videos?
YouTube Shorts is a platform that allows users to create and easily share short videos (under 60 seconds) from their mobile devices.
This feature is ideal for content creators and short film makers, as it gives them maximum options to express their opinions and visions.
Creators can also add music to these short films to make their videos even more entertaining and engaging.
In this article, we will explain how to put music on a YouTube Short to make your videos even more captivating.
YouTube Shorts allows you to share short format videos (like Instagram and TikTok).
Musical content is more attractive and generates more views.
You can upload your own music or use the music stored in the YouTube library (you also might need to know How to Download YouTube Shorts in Gallery)
Why is it important to put music on a YouTube Shorts video?
Just like in a movie in the cinema or on TV, music has an important role to play in a YouTube Short because it allows you to:
Enhance the user experience: Music can bring emotion and mood to a video, which can greatly increase the emotional experience of your audience.
Reinforce the video's message: Adding music allows you to support the message or intent you want to convey with your video.
Stimulate engagement: With the right music, users will remember your video more easily and may want to share it more.
Create atmosphere: Good music can also be used to create a specific atmosphere around the video, such as festive, romantic, dramatic, etc.
Increase the number of views of your videos: Choosing the right songs can not only help bring more audience to your content but also increase your visibility and bring new subscribers to your YouTube Shorts channel. Users are indeed more likely to watch and share clips containing music they know or like.
What are the requirements for posting a YouTube Short?
Before he/she can put music on a YouTube Shorts, the user must:
have a YouTube account,
download the YouTube Shorts application on his smartphone (Apple or Android)
and upload their Shorts video to their Android smartphone or tablet.
He/she will also have to choose from the following three music categories:
Original music.
Music from the YouTube music library.
Uploaded personal music.
How to add music to a YouTube Short video?
Once the requirements are met, you can start adding music to your video by following these steps:
Step 1. Open the YouTube mobile app, or website, and click on the "Shorts" button;
Step 2. Choose the Shorts video you want to add music to;
Step 3. Tap on the "Add Music" option;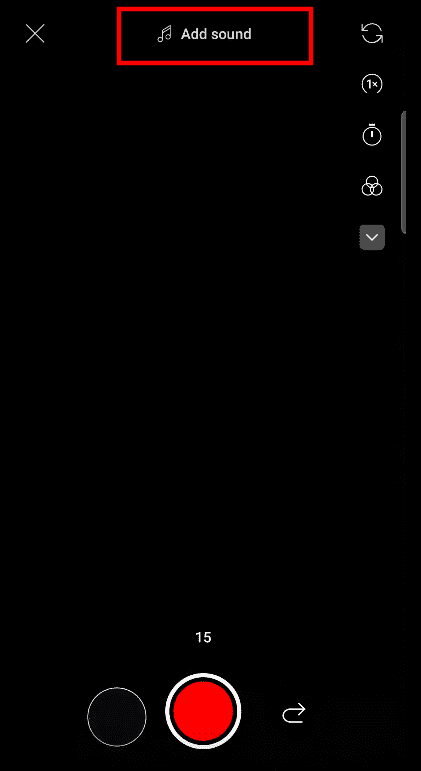 Step 4. Choose from the songs available in the YouTube catalog or upload a personal song or record an original song;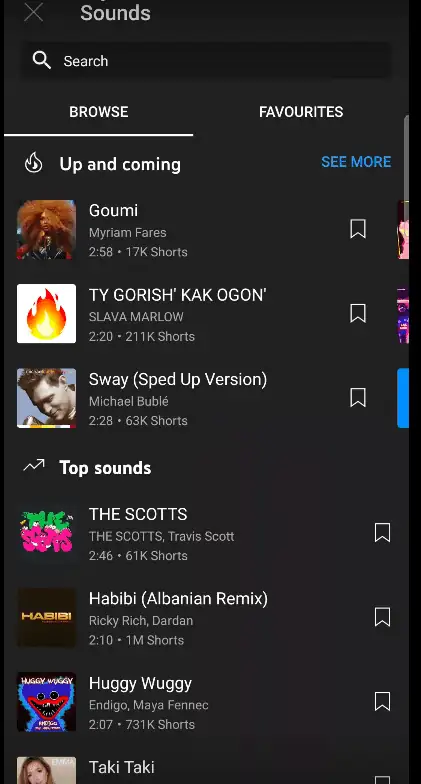 Step 5. Adjust the volume and synchronize the music properly with the video.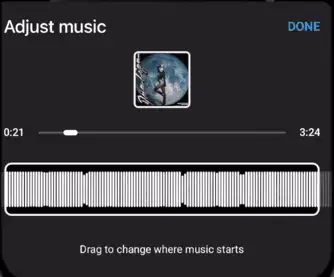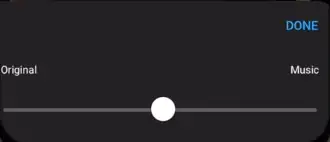 Step 6. Upload your video to your channel.
By following these instructions, you will get an embedded audio clip in the same place as the video clip. This will allow you to adjust the volume and/or adjust the synchronous offset between the audio and video clips as needed.
4 tips and tricks for adding music to your video on YouTube Shorts
When adding music to a YouTube Shorts video, it's important to take the time to choose the right song to accompany your content.
The right music selection can not only bring more viewers to your content but also bring more emotion to certain moments in your video.
In addition, it can allow you to highlight certain key moments in the video clip so that viewers feel more engaged and involved with your content.
But here are a few more tips on how to successfully integrate music into your YouTube shorts:
Always add an audio track that fits the theme of your clip ;
Avoid creating too many sound effects to your clip to not detract from the main message;
Make sure all sounds are synchronized correctly;
Don't overuse your main song by repeating the same excerpt over and over again (this can cause listener fatigue).
Adding music to a YouTube short: let's recap…
In conclusion, it is easy to add various types of music to a YouTube Shorts video. However, it is important to choose the right songs to maximize the visual and audio impact of the shorts and captivate a large audience.
YouTube Shorts is a platform that allows you to publish videos of a few seconds (60 seconds maximum) like TikTok or Instagram.
Putting music on a video is a good way to add value to it.
You can upload music from the YouTube library or your own music.
Now you know everything about publishing videos with music on YouTube Shorts. Now it's your turn to play!