How to make successful TikTok videos?
In the world of social networking, TikTok is an increasingly popular free application. Used to share short and entertaining videos, the platform has attracted a growing number of users. In fact, it has taken the lead in the mobile app market in 2022.
So, for content creators, it's important to know how to create successful and catchy TikTok videos to engage their target audience.
Want to know how to make videos on TikTok? You want to learn all the secrets of a successful video? In this article, Debugbar will explain to you how to create videos and improve your content on TikTok to get more views and improve the engagement rate of your subscribers.
TikTok: the #1 social media
TikTok is a free mobile app that allows users to share entertaining, seconds-long videos on their accounts.
Launched in 2016 the app is now one of the most popular mobile apps with over 1 billion monthly active users worldwide.
Through this social network, you can create and post videos as short clips, usually accompanied by a popular song or sound. It is therefore an excellent tool for content creators.
Interested? Then let's see how to create a video on Tik Tok!
How to create your first video on TikTok?
To create a video on TikTok, you will need a smartphone or a tablet compatible with the application. Once equipped, you'll just have to follow each step of this short tutorial:
Download the TikTok application for free on your mobile device (Apple, Android…).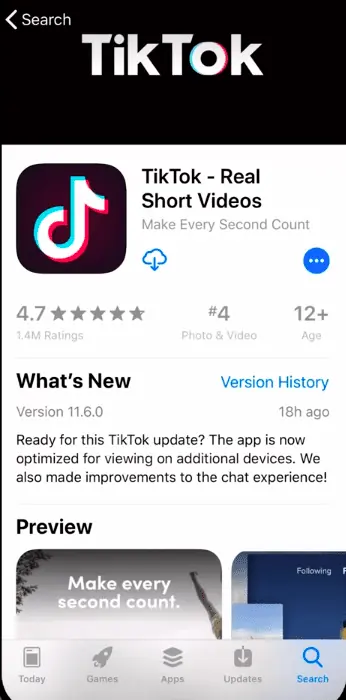 Once the application is installed, open it and connect to your TikTok account or create a new account if you don't have one yet.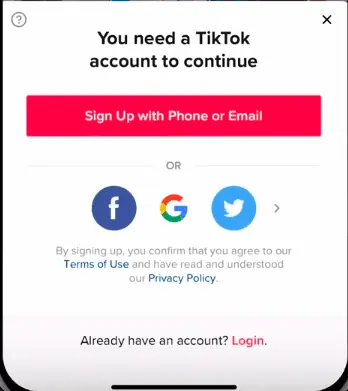 Press the "+" icon at the bottom of the screen to access the video recording screen.
Tap on the red button at the bottom of the screen to start recording the video. You can shoot in portrait or landscape mode by turning your mobile device.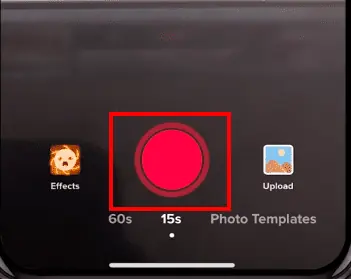 Note: You can also download a video already recorded on your phone by pressing upload. You will then access your camera gallery and can select the photos or videos you want to share on Tik Tok.
While recording, you can use filters, add effects and use the "speed" feature to slow down or speed up the video. It is also possible to add music or an audio track from the TikTok library.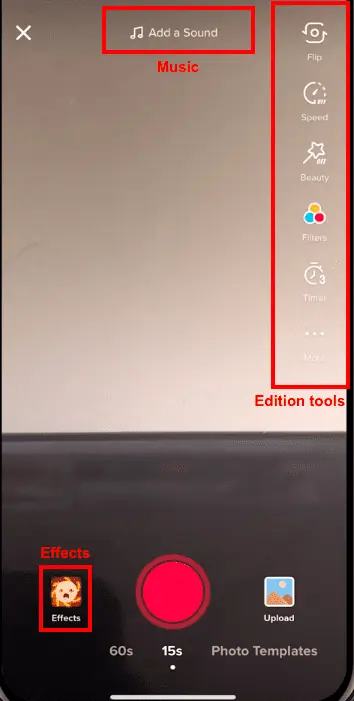 Once the video is recorded, you can customize it in the editor by adding visual effects, stickers, text, etc.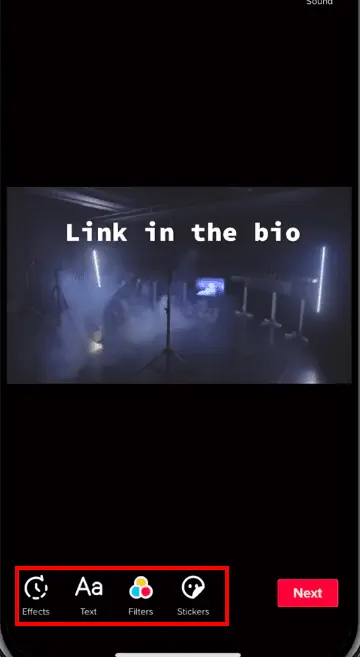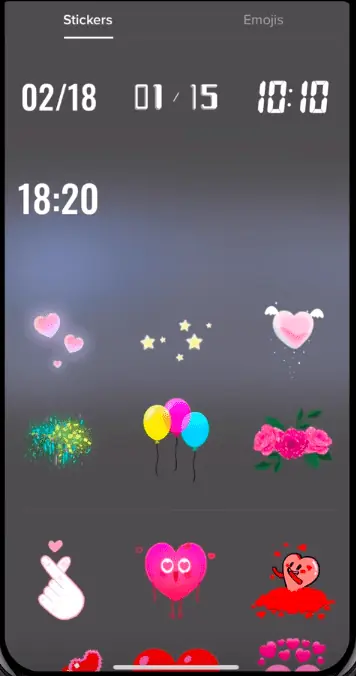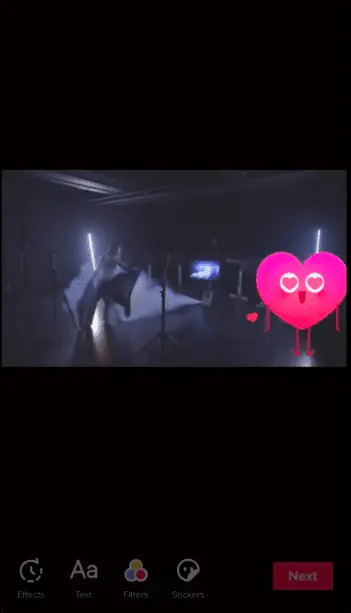 Before publishing the video, you can watch it to make sure that it is of good quality and that it respects the TikTok rules.
If you are satisfied with your video, click on "Post" to publish it on your TikTok account.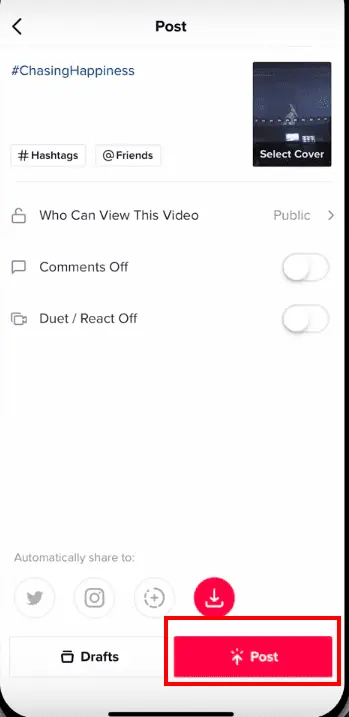 Now you know how to make a video on TikTok! However, TikTok is overwhelmed by a constant flow of videos… The goal is not only to create content, but also to stand out.
So here are 10 useful rules to make videos that stand out on TikTok.
10 rules to follow to make your videos go viral on TikTok
Making videos is good but making videos that people watch is better. To do that you need to create original content that will allow you to stand out from your competitors and not be just another video among millions.
To make a successful viral video you must therefore:
Know your target audience.
Choose a theme for your videos.
Create quality videos.
Use the right hashtags and the right challenges.
Interact with your community.
Be creative.
Use music.
Use the "speed" feature.
Use the different editing options.
Respect the rules of TikTok.
Know your audience
When you want to get maximum engagement on your TikTok page, it is important that your target audience is well identified before you even start producing your videos.
You need to take the time to research the interests of your potential followers to get a practical idea of what type of content will be interesting to them.
You also need to find out how the content you produce will be received by your viewers so that they are more likely to interact with it or spread the word about you.
Tip: Once you know who your potential followers are, you can look for similar successful accounts on TikTok. This will help you understand what type of content your audience will be interested in and how to adapt your own creations to get more engagement.
Choosing a theme for your videos
Choosing a theme for your videos is very important because this is what will allow viewers to remember your content and share it with their friends.
It is therefore necessary to find a theme that is adapted to the interests of your future followers and that is varied enough not to bore them.
To come up with theme ideas, it's important to stay on top of trends and popular topics on social media and in popular culture in general. Trends can change quickly so it's important to stay informed in order to produce content that is always fresh and entertaining.
Create quality videos
Once you've chosen your theme, it's time to move on to video production.
This step must be approached with care because the visual and sound quality is essential to get the maximum engagement on TikTok.
Indeed, good quality allows viewers to better enjoy the content offered to them, which increases the number of views and interactions with your profile.
So here are some tips to improve visual and audio quality:
Use good lighting so that the colors come out well in photos and videos ;
Use a good microphone so that the recorded sounds are audible;
Use a good camera to get a clear and precise image;
Use specialized editing software or applications to edit your videos (for example: EaseUS, Video Editor, etc.).
TikTok also offers its own tools for creators such as:
Stories: to publish several short clips in one publication;
Effects: to easily customize a photo or video;
Text: to insert text on a video.
Filters: to correct or add a particular aspect to your images.
Sounds: to search through a large and varied sound library;
Playlists: to organize your publications more easily in groups.
It is important to know how to use these tools in order to improve the visual and sound quality of videos published on TikTok.
Use the right hashtags and challenges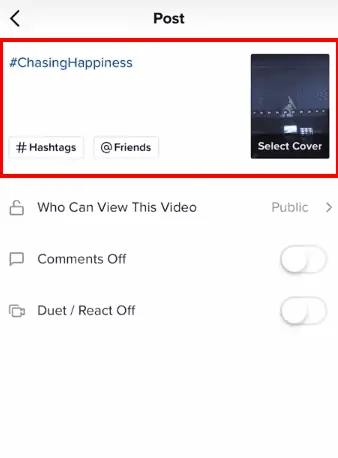 To get maximum exposure, you need to choose your hashtags and challenges wisely so that they match the interests of your potential followers and are sufficiently searched by them.
Hashtags (#) are used to make a particular content visible on Tik Tok. It is important to use different hashtags related to the subject of the publication so that the content can be properly indexed by TikTok and be visible by as many users as possible.
Challenges, on the other hand, allow tiktokers to challenge each other with their original creations. Choosing your challenges wisely will increase engagement with your followers while attracting the attention of a wider community thanks to the automatic broadcasts made when a challenge takes shape on the platform.
By using these 2 elements, you can easily increase the visibility of the content produced on the platform.
Interact with the community
It is not enough to produce interesting content, you must also engage your community around the publications made by interacting with them regularly through:
comments,
likes,
or sharing with friends.
Interaction plays a key role if you want to maintain an active presence on TikTok and be visible to your community.
Here are some additional tips to consider when interacting with your TikTok community:
Respond to comments received;
Organize contests;
Call on your followers for suggestions;
Share relevant content regularly;
Comment or like other users' posts;
Post personal messages directly to your followers;
By following these tips, it's easy to strengthen your presence on Tiktok while building community loyalty.
Be creative
It is important to stand out from other users by creating original and creative videos.
You can use visual effects of the video editor to add depth to your videos, or use animations to make them more dynamic.
You can also play with camera angles and perspectives to add interest to your videos.
Use music to enhance the emotion of your video
A good song can add emotion to your video and make it more memorable. It can also help reinforce the message you want to convey in your video.
Be sure to use a song that suits the emotion of your video and make sure you have the rights to use the track.
Adding music to your video is not complicated. Just follow each step of the following tutorial:
Press the red button at the bottom of the screen to record your video.
Once you have recorded your video, tap the music icon at the top of the screen.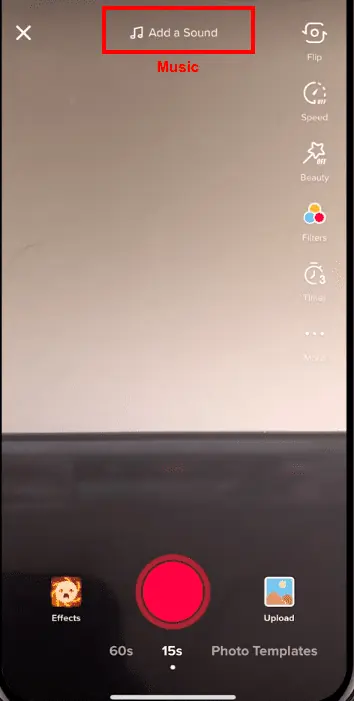 Select one of the songs offered in the TikTok audio library. You can also upload a sound from your mobile device.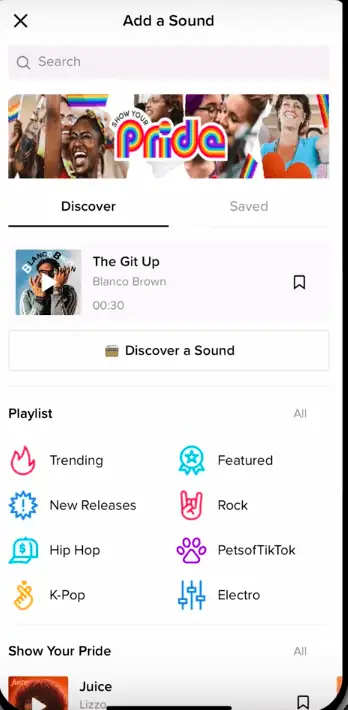 If you select a song from the library, you can adjust the beginning and end of the song to fit your video.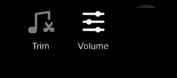 Once you have added your song, you can adjust the volume of the song and your recorded voice to make them balanced.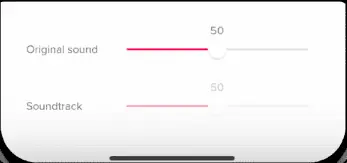 Press "Record."
You can continue to add filters, hashtags, etc. to your video before publishing it.
Use the "speed" feature to add interest
The "speed" feature allows you to slow down or speed up your video to add interest.
For example, you can slow down an action to make it more dramatic or speed up an action to make it more comical. This can help give your video a sense of pace.
Using the speed feature is very simple:
Once you've recorded your video, tap the edit icon at the top of the screen to access the edit screen.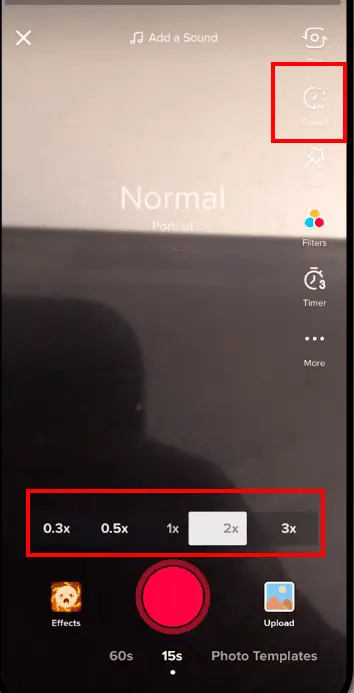 Press the speed icon at the bottom of the screen to access the speed options.
You can choose between different speed settings: x0.3 (slow motion), x0.5 (slow motion), x1 (normal speed), x2 (fast motion) and x3 (fast motion).
Once you have selected the speed you want, you can adjust the duration of the effect by touching and dragging the slider.
Click on "Save" to save the changes and add the speed effect to your video.
Use the different editing options to make your video more professional
There are many editing tools to help you make your videos look more professional.
You can use transitions to add fluidity to your videos, add effects to enhance their appearance, and use color correction options to adjust brightness and contrast levels.
Follow TikTok's rules
It's important to follow TikTok's rules to prevent your videos from being deleted. TikTok's rules include things like prohibiting violent or offensive content, or content that infringes on copyrights.
Make sure you read DMCA: the complete guide.
Si It's really important to familiarize yourself with TikTok's rules and stick to them to avoid problems.
Making videos on TikTok: what you should know…
There are many things to consider when producing good videos on TikTok. You need to:
identify your potential followers interests,
choose your theme wisely,
optimize your content,
find the right hashtags & related challenges,
constantly interact with your community,
Make the most out of the video editor options.
By putting into practice these various tips, you can easily improve & boost your engagement! So don't hesitate to test & express your creativity!