The 8 essential steps to start an eCommerce business
Do you have a profitable business idea? You want to start the adventure of eCommerce? You are right!
eCcommerce is booming and offers entrepreneurs a great way to start their online business. In fact, according to a study by France Num, online sales continue to grow each year and now represent more than one-third of total sales in the market.
This means that the opportunity to launch an online store is greater than ever. But how do you go about it?
In this guide, Debugbar will walk you through 8 essential steps to get your eCommerce business off to the best possible start.
So let's get started!
Also read : Marketing Plan For Your Business Where to Start
Step 1: Find a product idea and a niche
Before you even think about building your online store, you need to find out what kind of product or service you want to sell. But how do you do that? Let's find out right away.
How do you find a product idea?
You can find product ideas by studying current trends and getting inspiration from products that are already successful.
You can also look for opportunities on different marketplaces and social networks, such as Facebook, Amazon, eBay or Alibaba.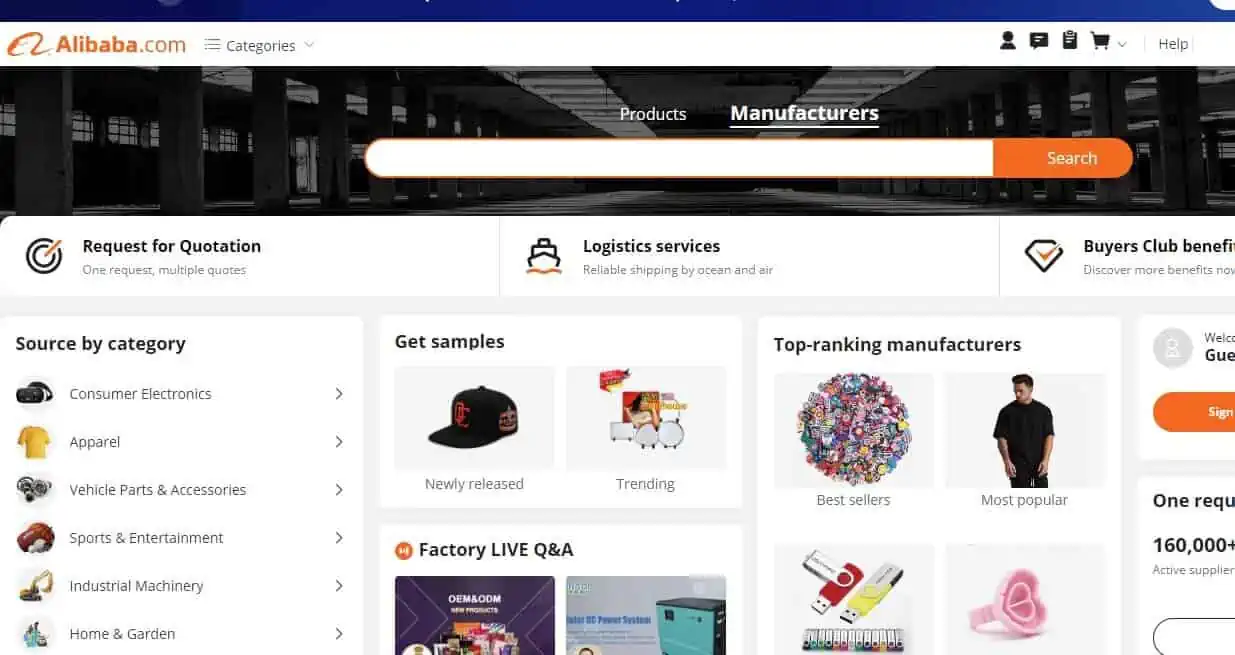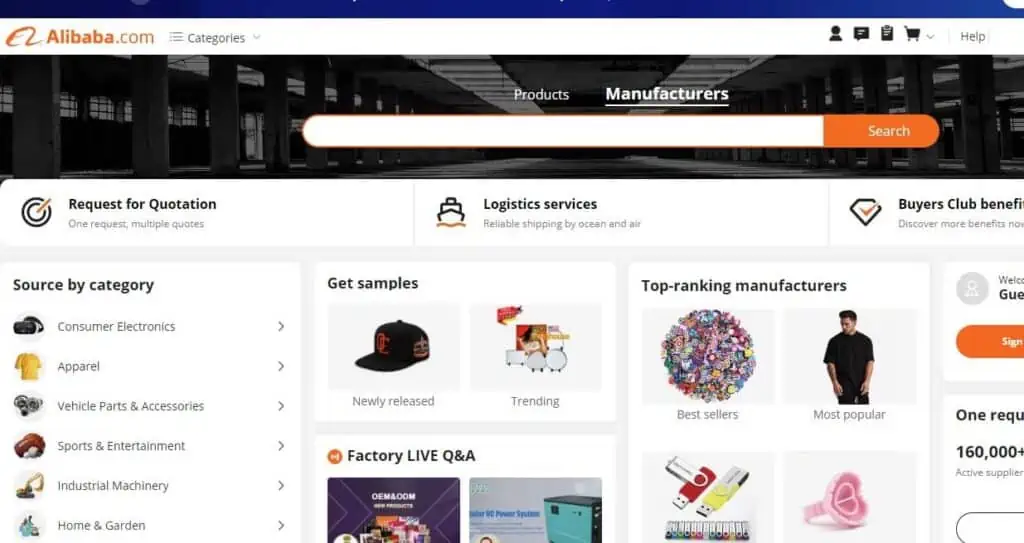 Once you have found an idea for a product or service to sell, you will need to do a thorough analysis of the market and the competition.
This will give you a better understanding of the demand for your product or service and how to differentiate it from those offered by your competitors.
Step 2: Conduct market research
Once you have found an interesting product or service to sell, it's time to do some in-depth research on the market and the sector concerned.
How do you conduct market research?
To conduct your market research, you will need to research information on:
Products already on sale and their prices,
trends in the industry,
competitors' marketing practices,
and determine how your product fits into the current sales mix.
You will also need to assess the quality and availability of the products you plan to sell and understand how these factors may affect your business.
You will also need to consider analyzing the competition to identify their key strengths and weaknesses relative to your business proposition.
This information is vital because it can help formulate a coherent business strategy for your company so that you can offer a better product or service than your competitors.
How do you determine your prices?
Once you have finalized your market research, it is time to address another important aspect: pricing.
It is very important to correctly determine the selling price of your products or services so that they are profitable enough to cover the costs associated with their production or supply while remaining competitive in the market.
It is also important to know the pricing practices for your product or service so that your prices are not too low or too high compared to those of your competitors.
Once you have done all this, you can then choose an e-commerce platform to sell your products.
Step 3: Choose an eCommerce platform
Once you have determined the idea, demand and price for your product/service, it is time to invest in an e-commerce platform to create your online store.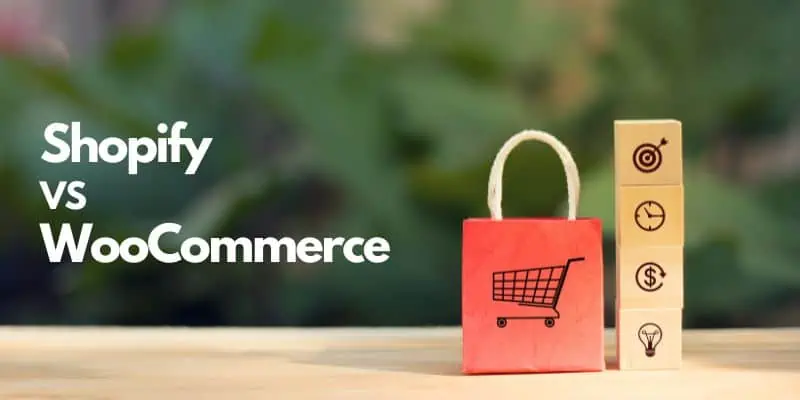 The main eCommerce platforms available
There are several eCommerce platforms that allow you to create a professional website quickly and easily:
WordPress + WooCommerce,
Shopify,
Magento,
Wix,
BigCommerce,
etc…
Each offering its own advantages in terms of pricing, features and ease of use.
How to choose the right e-commerce platform for your business?
When choosing an eCommerce platform for your business, make sure it meets the specific short and long term needs of your business project (inventory management / orders / payments / customers).
You should also check that it has all the essential features such as:
an intuitive shopping cart ;
a simple and fast system to configure payments;
Intuitive tools for generating business reports;
cross-platform support (laptop/tablet/mobile);
etc.
Finally, make sure the platform you choose for your eCommerce website is search engine optimized (SEO) so that your target customers can easily find your site on Google for example.
Step 4: Create a website
When you have chosen your e-commerce platform, it is time to move on to creating your website.
To do this:
start by choosing an appropriate domain name;
then choose a web host adapted to your budget;
choose among the available themes – some are free while others are paid – customize this theme using the intuitive interface provided by the tool ;
then start filling in the essential information such as :
store description,
products offered for sale,
catalog,
etc.
Once all this is done, you can launch your store. But be careful to set up an efficient inventory management system!
Step 5: Set up an inventory management system
Now that your store has its own design – it's time to move on to the back office!
Your main concern here will be inventory management. You'll need to find reliable suppliers and establish partnerships to ensure the proper flow of products to your business.
In addition, you'll need to find an efficient and cost-effective logistics solution to handle shipments and returns.
Step 6: Choose a payment method
Now that your store is ready to sell, you'll need to choose the appropriate payment method.
There are several options available, each with their own fees and acceptance rates (e.g. Paypal, Stripe, etc).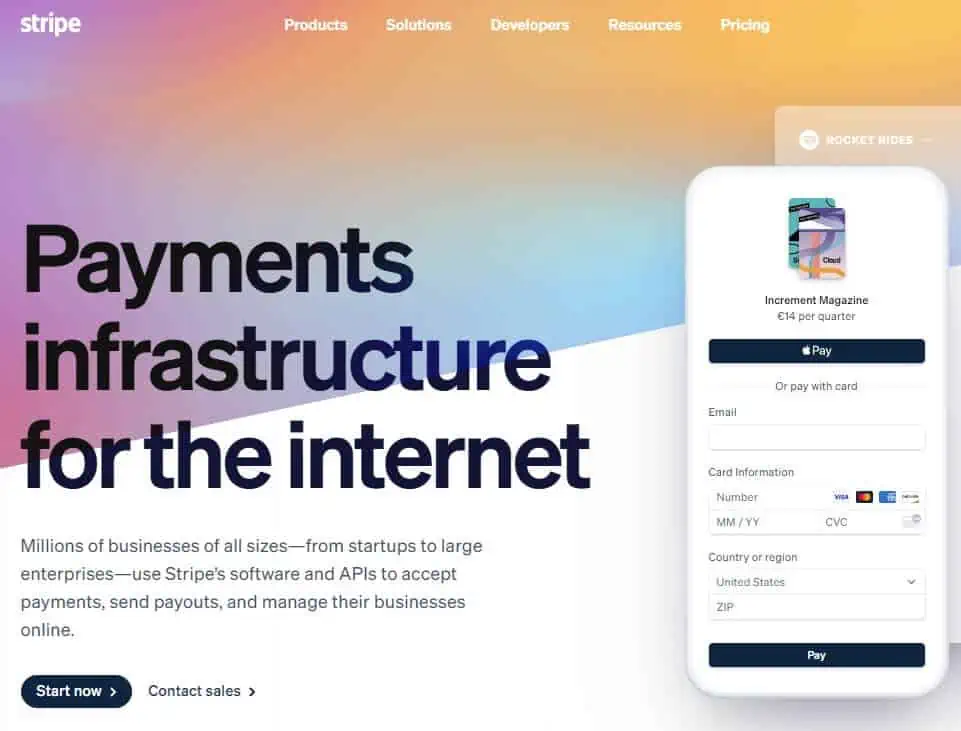 Expect that some payment methods may not be accepted in certain areas. In this case, it would be wise to find an alternative that better suits your target market.
Step 7: Implement a marketing strategy
Once your eCommerce website is ready – your next job is to attract potential customers to your store.
To do this, you'll need to implement an effective and efficient marketing strategy that includes:
developing a relevant social media presence;
developing an SEO plan to optimize your website's organic visibility;
or the judicious use of paid advertising (Google Ads, Facebook Ads, etc.).
Finally – explore different channels to increase the reach and volume of sales on your online store!
Also read : Battle of the email marketing giants: AWeber vs ActiveCampaign
Step 8: Manage customer relations
Once you start receiving orders on your online store – identify a simple system to manage the customer relationship (online chat, email, etc..) so that you can give customers the information they need to make an informed purchase decision.
Also make sure your return/refund policies are clear and explicit so that customers feel protected at checkout and can easily return a product if they are not satisfied with the service offered.
Starting an eCommerce business in a nutshell…
In conclusion, eCommerce is an extremely competitive industry with many well-established local and global competitors to be wary of.
However, if you carefully follow these 8 must-do steps to get started in the eCommerce business – then you are well on your way to creating a successful business that will allow your online activity to reach its full potential!
Remember: perseverance always pays off!
The 8 Essential Steps to Start an eCommerce Business:
Find a product idea and a niche.
Study current trends and successful products to get inspiration.
Look for opportunities on different marketplaces and social networks.
Analyze the market and the competition to understand demand and differentiation.
Conduct market research and validate your idea.
Determine your target audience and their needs.
Conduct surveys and focus groups to gather feedback.
Use tools like Google Trends and Keyword Planner to analyze search volume.
Choose your business name and register your domain.
Choose a memorable and brandable name.
Check availability and register your domain.
Set up your eCommerce website.
Choose a platform like Shopify, WooCommerce, or Magento.
Design a user-friendly and visually appealing website.
Add essential features like a shopping cart, payment gateway, and SSL certificate.
Create a product catalog and pricing strategy.
Organize your products and create product descriptions and images.
Determine your pricing strategy based on your cost of goods and competitors.
Set up logistics and shipping.
Choose a shipping carrier and set up shipping rates.
Implement inventory management and fulfillment processes.
Launch and market your eCommerce business.
Create a launch plan and set a launch date.
Use digital marketing channels like SEO, social media, and email marketing.
Offer promotions and discounts to attract customers.
Monitor and optimize your eCommerce business.
Analyze sales data and customer feedback.
Make necessary improvements to your website and marketing strategy.
Continuously test and optimize your eCommerce business for better performance.