What are the pros and cons of NordVPN?
In the digital age, staying safe online is key. And to do so, using a VPN is a really good solution!
You've heard whispers about NordVPN, but are the rumors true? Let's embark on a riveting journey exploring the pros and cons of one of today's most popular Virtual Private Networks (VPN) – NordVPN.
| | |
| --- | --- |
| Pros | Cons |
| Large server network | Slightly higher pricing for monthly plans |
| Router-friendly VPN | Fewer server connections than rivals |
| Dedicated IP option | Extra cost for a dedicated IP address |
| 24/7 customer support | Varying speeds due to several factors |
| Comprehensive protection features | Potential difficulties with OpenVPN setup for some users |
| High-speed connections | – |
| Excellent streaming capabilities | – |
Opening the doors to NordVPN
Ever since its launch in 2012, NordVPN has steadily climbed the ranks to stand tall amongst its peers.
This Panama-based behemoth boasts a sprawling network with more than 5500 servers spanning across the globe.
Navigating through the murky waters of cyberspace with NordVPN comes with perks aplenty – from ad-blocking features to dark web monitors and a dedicated IP address, among others.
It's truly a fortress that offers top-notch online security! But everything that shines isn't gold, is it? Let's dig deeper.
What are the pros of NordVPN?
Before diving headfirst into NordVPN, it's worth jotting down its standout features. Here's a taste of what lies ahead:
Impressive server count
Router-friendly VPN
Dedicated IP address
Always-on customer support
All-round protection and more
An impressive speed
Amazing performances for streaming
Now, let's delve into the particulars.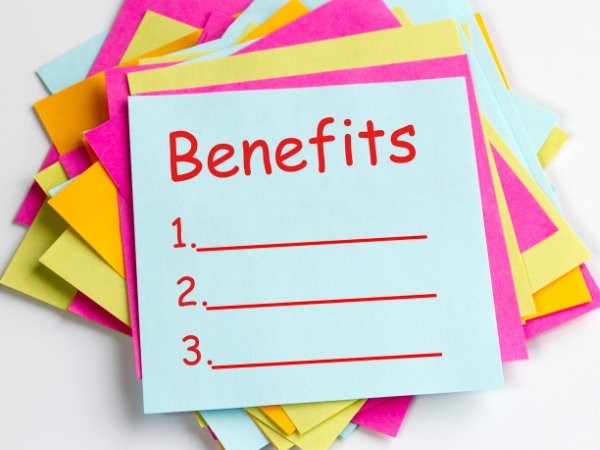 An expansive server network
NordVPN commands a mammoth server fleet – over 5500 servers in 59 countries, to be precise.
This robust network provides ample options for those seeking to improve their privacy online and access geo-restricted content.
Found a server that's dragging its feet? No worries! NordVPN has heaps of alternate options at your disposal. While the US hosts almost half of NordVPN's servers, Europe isn't far behind.
And if you're in Asia, Africa or South America, rest assured – NordVPN has got you covered.
For those stuck in regions with stringent internet policies like Hong Kong, Turkey, and Vietnam, NordVPN extends its protective umbrella.
Unfortunately, Russia falls out of this ambit but Ukraine fills in this blank. With NordVPN, 'RAM only' is the mantra. All its servers follow this principle, writing no information to disk. The cherry on top? Automatic server selection based on your location and needs!
Router-friendly VPN
NordVPN hits it out of the park with its compatibility. This VPN can effortlessly secure up to six devices at a time, covering all bases from laptops and tablets to phones and routers.
Whether you're an Apple aficionado, Android enthusiast, or a Windows loyalist, NordVPN has got your back.
Enabling NordVPN on your router elevates your security game. It extends an umbrella of protection over all devices connected to your network while using just one license.
Plus, you can also share your subscription with friends or family members. Now that's what you call a 'win-win' situation!
Dedicated IP address: your private internet lane
Sharing isn't always caring, especially when it comes to IP addresses. NordVPN understands this and offers a dedicated IP option.
What does this mean? A personalized internet lane exclusive to you!
A dedicated IP promises a smoother browsing experience, steering clear of the occasional speed bumps associated with shared IPs. This option comes handy when accessing sensitive accounts involving finance or personal data.
If you're a remote worker or gamer, relish the sweet taste of privilege and convenience with an unchanging IP address.
Say goodbye to repetitive verification processes and enjoy faster loading times with NordVPN's dedicated IP!
Customer support: your digital knight in shining armor
Stuck in a VPN vortex during odd hours? Fret not.
Its 24/7 live chat feature brings immediate assistance — whether it's setup guidance, troubleshooting, or general queries. The response time is impressive, and the support team is a combo of politeness and expertise.
You can also reach out via email if instant interaction isn't a priority.
Want to take matters into your own hands? NordVPN's extensive help center is your treasure trove. It's loaded with user guides, troubleshooting tips, an FAQ section (updated regularly), and more.
Dig deeper into the digital world with NordVPN's blog, a comprehensive guide covering various topics on online privacy and security.
All in all, NordVPN has built an ecosystem that prioritizes user experience, minimizing the need for support while ensuring it's always available when needed!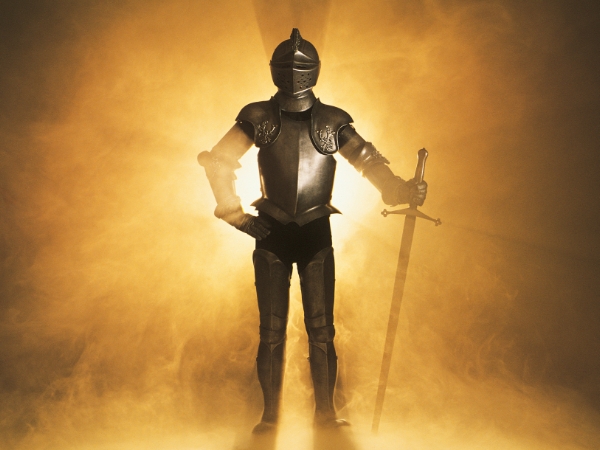 All-round protection and more!
In this age of cyber threats, NordVPN shields you like a digital samurai. It's armed with:
Malware blockers
Tracker blockers
And a robust ad-blocking feature.
The result? A seamless browsing experience without annoying pop-ups and dangerous malware.
NordVPN doesn't stop at just blocking threats; it keeps you abreast of them too.
Its Dark Web Monitor feature stays on constant vigil, alerting you if your data lands up in the wrong hands. It's next-level security feature.
NordVPN's 'Meshnet' connects you to other devices via encrypted private tunnels. Meshnet means that even if someone intercepts your data, they can't make head or tail of it!
Let's talk about the Kill Switch – a fail-safe button, ensuring no accidental exposure of your data if the VPN connection drops. The kill-switch automatically cuts off your device's internet access until the VPN connection is restored. Quite a guard dog, isn't it?
Want some apps to bypass the VPN? Split Tunneling has got you covered. With NordVPN, you can choose which apps or websites get the VPN treatment and which ones don't.
Speed: The fast and the fierce
For many VPN users, speed is the deciding factor, and NordVPN doesn't disappoint. From tests conducted across various continents, NordVPN's speeds have proven to be nothing short of impressive.
Whether it was North America or Europe, Asia, or Africa – NordVPN displayed stellar performance in most locations tested.
Ping times did increase as the geographical distance increased, but this is a common trait among VPNs and didn't affect overall performance.
During the test, streaming YouTube videos in 2K and 4K HD was a breeze with no buffering issues.
Even in regions with weak speeds, connecting to nearby servers with strong infrastructure resolved the issue. Here's a quick breakdown of some speed tests:
In North America, speeds remained robust even with VPN on.
In Europe (Germany), with VPN on, there was only a slight dip in speed.
In Africa (South Africa), speed reduction with VPN on was marginal.
In Asia (Singapore), despite enabling VPN, the internet speed was decent.
In Australia, the speed hardly took a hit when the VPN was turned on.
Speeds maintained their momentum in gaming scenarios too. According to Apex Legend servers, NordVPN's Amsterdam server clocked in with a swift 58ms ping – soaring above expectations.
So whether you are streaming your favorite show or battling it out on an online gaming platform – with NordVPN, you can do it all without fearing lag or buffering!
Streaming with NordVPN: Break the geo-restrictions!
Watching your favorite show, but it's geo-restricted? With NordVPN, consider those walls broken down!
It's the champion VPN for unblocking popular streaming services such as:
Netflix
Amazon Prime Video
Disney+
And Hulu
NordVPN's performance is commendable when it comes to unblocking Netflix libraries across the globe.
Out of 15 US servers tested, a whopping 14 worked seamlessly.
In Canada, all three servers were Netflix-friendly.
The UK server didn't disappoint either.
Impressive, isn't it? It gets better.
You can also get your daily dose of dramas and documentaries from BBC iPlayer and ABC iView without breaking a sweat!
The secret behind this magic is NordVPN's Smartplay DNS feature — an encrypted smart DNS that automatically reroutes your traffic through a server from a country where the content is available.
So, you can enjoy your shows in Full HD without any buffering. Whether you're an anime aficionado needing access to Japanese Netflix or a die-hard fan of British dramas on iPlayer, NordVPN will play fairy godmother to all your streaming wishes!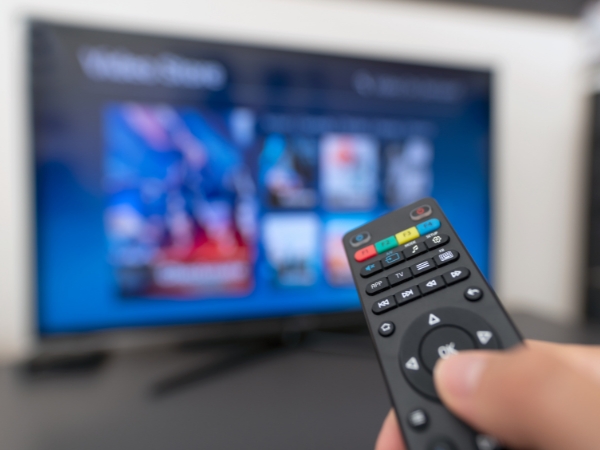 The flip side: The cons of NordVPN
While NordVPN brings a ton to the table, it isn't perfect. Let's unveil the shortcomings:
Higher pricing for monthly plans
Fewer server connections than rivals
Extra cost for dedicated IP addresses
Speeds depending on various factors
Challenging OpenVPN setup and slower server connection times
Let's shine some light on these drawbacks.
Pricing: A little pinch on your pocket
NordVPN's offerings are robust, but so is its pricing, especially for the monthly plan. A single month subscription to NordVPN is pricier compared to other major VPN services.
While you get a lot for what you pay, it might not be the best fit for those on a tight budget. If you're a commitment-phobe and don't want to be tied down for long periods, the cost can seem steep.
However, NordVPN offers significant discounts if you go for their longer plans. Therefore, it might be worth considering a long-term relationship with this VPN service.
Remember, quality often comes at a price, and NordVPN is no exception!
Server connections: Less is not always more
While boasting an extensive global network, NordVPN doesn't offer as many server connections as some of its competitors.
For instance, ExpressVPN provides server connections in 94 countries, compared to NordVPN's 59. 
It might bring down NordVPN's score in the numbers game, but doesn't significantly impact its performance or usability.
After all, it's about the quality of servers rather than quantity. But for users looking for widespread server connections, this could be a minor inconvenience.
Specialized IP addresses: Extra cost for extra privacy
NordVPN's dedicated IP address feature oozes exclusivity but at an additional price. While sharing an IP address among various users can sometimes lead to slower browsing speeds or being mistakenly tagged as spam by certain sites, most users wouldn't require a dedicated IP address.
However, if you're particular about having one, prepare to shell out some extra pennies. Compared to other VPNs like CyberGhost VPN that include dedicated IP addresses as part of their standard packages, NordVPN charges extra for this feature.
Speeds: It depends!
While NordVPN consistently demonstrates impressive speeds across various servers, it's important to note that actual speeds can depend on various factors such as your location, ISP (Internet Service Provider), and device.
Although NordVPN has one of the best internet speeds among top VPNs globally, it varies from region to region.
For example, users in Asia might experience different results than those in North America or Europe.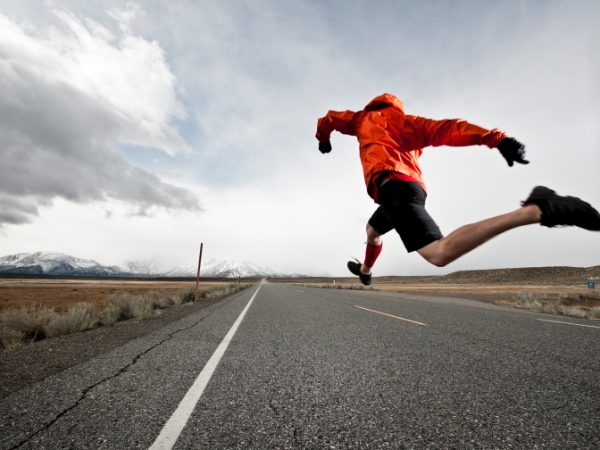 The technical intricacies: Setup and connection times
Although NordVPN gets brownie points for its user-friendly apps and software across multiple platforms, setting up OpenVPN can be slightly challenging for some users.
The time taken to connect to the app and servers can sometimes be slower than other VPN providers.
Although these delays are usually trivial (probably just seconds longer), when browsing on a slow network or needing quick protection (like when using public Wi-Fi), every second counts! Keep in mind these are minor bumps in a mostly smooth ride.
For the immense security and features on offer – most users find these cons easily forgivable!
NordVPN: Price tag decoded
Let's take a quick look at the dollar sign attached to this VPN titan. NordVPN offers four pricing packages:
| | | | |
| --- | --- | --- | --- |
| Plan | Price per Month | Annual Price (per month) | Two-Year Price (per month) |
| Standard | $12.99 | $4.99 | $3.49 |
| Plus | $13.99 | $5.99 | $4.49 |
| Complete | $14.99 | $6.99 | $5.49 |
While NordVPN's monthly plan is slightly above average in terms of cost, its yearly and bi-yearly plans offer substantial savings.
For those planning a long-term commitment, these deals are a bargain. And if you're an opportunist who loves a good deal, their limited-time 3-Year plan is the one to nab!
Dating around: Other VPNs vs. NordVPN?
Ready for a quick comparison of NordVPN with other main VPNs? Let's dig in:
| | | | | | | |
| --- | --- | --- | --- | --- | --- | --- |
| VPN Provider | Price (lowest price per month) | Free version | Servers | Streaming | Logging | Simultaneous connections |
| IPVanish | $6.67 | Yes, 7-day trial for mobile devices | 3000+ servers in 94 countries | Netflix, Hulu, BBC iPlayer, Disney+ | No logs, independently audited. | 5 |
| NordVPN | $3.49 | Yes, 7-day trial | 5700+ servers in 60 countries | Netflix, Hulu, BBC iPlayer, Disney+ | No logs, independently audited twice. | 6 |
| CyberGhost VPN | $2.30 | Yes, 7-day trial | 3200+ servers in 100 countries | Netflix, Disney+, Amazon Prime Video+ | No logs, independently audited. | Unlimited |
| ExpressVPN | $2.19 | Yes, 1-day on a desktop, 3-day on Android, and 7-day on iOS | 9700+ servers in 91 countries | Hulu, Netflix+, and BBC iPlayer | No logs, independently audited. | 5 |
| Surfshark VPN | $3.33 | No | 2200+ servers in 52 countries | Netflix, BBC iPlayer, YouTube, Disney+ | No logs, independently audited. | Unlimited |
It's a tight race, but NordVPN pulls ahead with its numerous servers and diverse feature set.
Although CyberGhost and other VPNs offer a cheaper dedicated IP and ExpressVPN has more country coverage, the robust security features of NordVPN make it the top choice for many users.
NordVPN pros and cons: Is it a good VPN?
Venturing into the world of VPNs can be overwhelming but fear not, we've got you covered. We've explored the nitty-gritty of NordVPN, weighing its pros against its cons. From exceptional security features to round-the-clock customer support and speedy servers, it's clear that NordVPN is a formidable choice in the VPN market.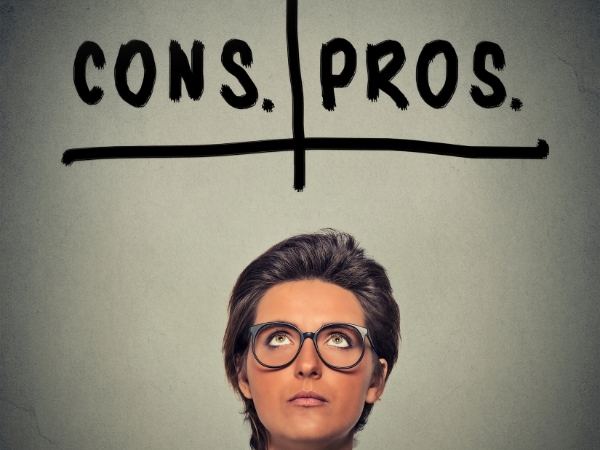 But let's get a quick recap:
Pros: Large server network, router-friendly, dedicated IP option, 24/7 customer support, comprehensive protection features to improve online security and privacy, high-speed connections, and excellent streaming capabilities.
Cons: Slightly higher pricing for monthly plans, fewer server connections compared to some other VPNs, extra cost for dedicated IP addresses, speeds may vary depending on factors such as location and Internet Service Provider, and OpenVPN setup could be challenging for some users.
Despite its minor drawbacks, NordVPN stands tall in the VPN world. It ticks most boxes that digital dwellers care about – security, privacy, speed, streaming capabilities, and much more.
Exploring its different facets has been enlightening, and we hope it's been the same for you. Here's to safe surfing in the vast ocean of the internet!
Wrapping up: NordVPN FAQs
How does NordVPN fare in terms of speed?

Absolutely splendid! NordVPN offers impressive speeds in various locations worldwide. Whether you're streaming, gaming, or simply browsing, it ensures fast and consistent speed so that you never have to deal with annoying lags or buffering.

Is NordVPN easy to set up?

NordVPN is designed with user-friendliness at its core! It provides an intuitive and seamless setup process across various platforms such as Windows, macOS, Android, iOS, and even routers. For those using OpenVPN though, the setup might be a tad bit challenging.

Can I use NordVPN for Netflix?

Indeed! NordVPN is a star performer when it comes to bypassing geo-restrictions on Netflix. Its Smartplay DNS feature automatically reroutes your traffic through a server from a country where the content is available – so relish your TV shows/movies in Full HD without any hassle!

Is the cost of NordVPN justified?

While NordVPN is slightly on the pricier side for monthly plans, it offers competitive pricing for long-term subscriptions. Given the array of premium features and robust security it brings to the table, most users find it worth every penny.