What is inbound marketing and how do I get started?
Outbound marketing consists of going to pick up the consumer through marketing and commercial actions to pick him up where he is.
It is called "push marketing". It is an incredibly invasive strategy since the brand enters into a relationship with the consumer without its consent.
Inbound marketing refers to the principle by which a company seeks to have its prospects or customers address it naturally or spontaneously by delivering useful information or services in the context of a proven or potential need.
The principle is generally to rely on the needs of its target, most often defined in the form of personas, in terms of information and content to generate visits and commercial contacts more or less qualified (leads) on a website.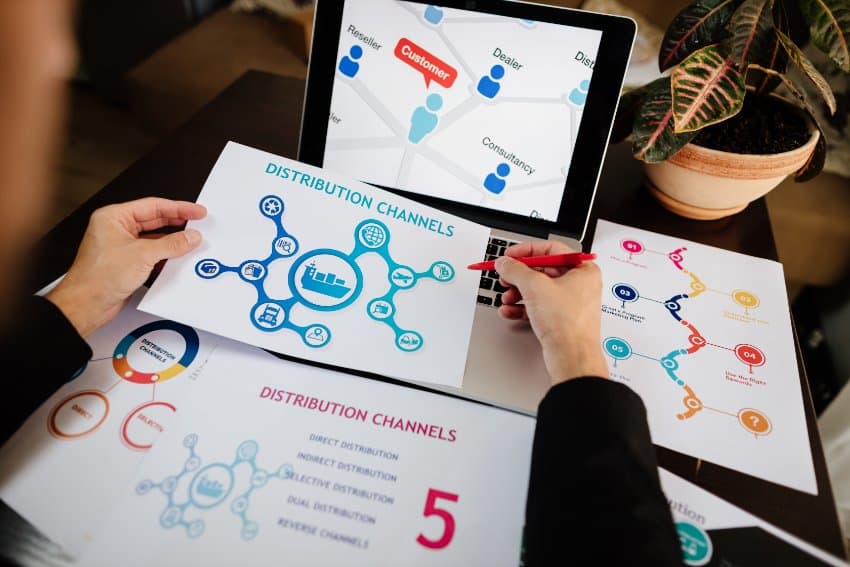 The concept of inbound marketing is mainly used in the B2B (business to business) context, but it can also be applied to the B2C (business to customer) domain. In the latter case, the conversion of visits or leads is often faster and sometimes even immediate.
The content developed within the framework of an inbound marketing strategy can take many forms:
ebook
tutorial
infographic
case study
blog post
video
community content
comparison
email nexsletter
All digital media
Internet presence, SEO and lead management are often the key elements of inbound marketing. SEO allows making the content of the products visible and accessible. Because of the SEO stakes and the need to amortize the cost of producing content, an inbound marketing strategy is most often a long-term strategy.
If you wish to :
Improve the natural referencing of your website (SEO) in a sustainable way
Increase your website traffic by at least 75% in 7 months
Turn more visitors into leads in an automated way
Generate (really) qualified leads for your salespeople
Improve your overall lead/customer conversion rate
Increase your sales and thus your turnover thanks to your site
Then you need to adopt Inbound Marketing.
While creating your website, you must have heard that little inner voice: "thanks to this website, I will make sales!
Attract the right visitors to your website? Selling is the objective of the approach.
But, to make sales, it is not enough to have a website. It is also not enough to generate traffic on this site. It is necessary to generate quality traffic.
How to target the right audience through inbound marketing?

The persona marketing, at the base of inbound marketing
What is a buyer persona?
A persona is a semi-real representation of the company's ideal customer. In a way, it is the company's core target group. Personas are modeled by fictitious characters with social and psychological characteristics. This notion is at the base of the inbound marketing methodology: setting up personas will allow them to realize targeted campaigns and thus attract qualified traffic.
How to define your personas?
It is the sales teams that are best able to define the personas. Indeed, they are in direct contact with prospects and customers. The ideal is to conduct regular interviews with its customers to collect information that will allow drawing a trend on the main profiles interested in your content.
A marketing analysis tracing the path of a visitor to your website, who has become a customer is a good indicator to help you understand how your people behave.
From there, you will be able to adapt your content strategy to your people's characteristics to refine your targeting and thus generate more qualified prospects. It will also help you improve your performance during the first contact with a prospect since you will anticipate his expectations.
Stages of the buying process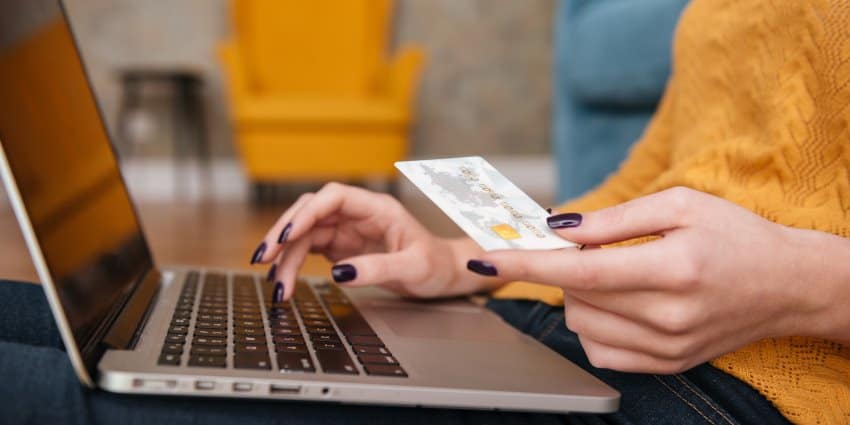 It is important to know that not all personas are at the same level in the sales cycle. Therefore, it is important to be aware of the customer's buying path in order to offer them content adapted to the phase they are in.
Inbound marketing is suitable for long decision-making processes (and not for impulse buying). Thus, the prospect will have to be gently but surely led to the act of buying.
This is why we distinguish a conversion funnel consisting of 3 main phases:
The "Discovery" phase
The persona is here in a phase of becoming aware of his or her needs. He seeks to understand where his problem comes from and how to solve it. In this phase, the company will not put forward its services but rather deal with a subject, a problem in a global way. If the prospect appreciates the content of the company, then he may be interested in it (improvement of the brand image) …
For example, if I have a website that doesn't generate traffic, I will find out the source of the problem and look for the different solutions that are available on the market. The chances are that I will type my symptoms on search engines: "my site does not generate traffic".
The "Consideration" phase
The persona has identified their problem and discovers several possibilities. He will, therefore refine his research and make comparisons in order to find the offer that best meets his needs. In this phase, the content must show that the solution offered by the company is the best one. A relationship of trust between the prospect and the company must be created.
In my example, I will come across several web contents that explain to me that my site does not generate traffic because it is not optimized for SEO. Some articles say that a natural SEO strategy can help me generate traffic. Others say that paid SEO is the best solution.
The "Decision" phase
The persona is well informed about the different solutions that are available to him to solve his problem. He or she will choose the one that seems the most relevant to him or her and initiate the act of purchase. For example, he can be offered a free trial or simply an offer adapted to his needs.
Definition of your editorial strategy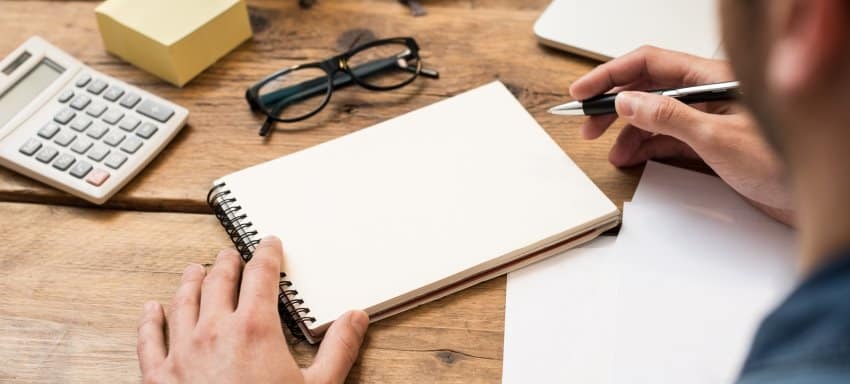 Once your people and their customer journey have been determined, you have the maps in hand to determine the themes and content to be produced and the priority acquisition channels.
To achieve this editorial strategy, you will need to establish a list of content per persona to model the content associated with each stage of their customer journey. After validating the topics and the associated contact generation actions (incentive to download an additional white paper, integration of action buttons, optimization of natural referencing…), you will be able to model the editorial calendar to plan the production of your content.
Contact qualification (lifecycle) and lead scoring
Before starting an inbound marketing campaign and the distribution of your content, you should first spend some time to determine key points with your sales team.
In order to generate sufficiently qualified leads for the sales force and to avoid friction points, you need to clearly define the following points:
l At what level of qualification is a contact considered ready to sell?
l What are the determining elements that prove that a prospect is ready to buy?
l How long (min and max) should a nurturing lead stay?
l What is the most efficient process for contacting hot leads from the web?
How to attract visitors?
Setting up an efficient web content strategy
The importance of pushing non-commercial content
As we have seen previously, your prospects will contact your sales teams only after collecting information on the web.
This is why non-commercial content is designed to attract your people to help them move slowly but surely through the buying process until the act of buying is triggered.
This way, your digital strategy no longer focuses only on your products and services but rather on your people's issues.
Companies are beginning to understand that the customer must come first, which is why they tend to produce less and less commercial content, and more non-commercial content directly accessible via a corporate blog or social networks for example.
So you have to understand that your people, who don't know your company or your products yet, will not find you on search engines if you don't treat their "symptoms."
Thus, an inbound marketing strategy does not make sense if the persona's buying cycle is extremely short. Indeed, if your company sells a product that does not require reflection and whose purchase act can be triggered by impulse/impulse buying, then the persona is not looking for informative content but purely commercial.
Social Selling in inbound marketing
Social network users are particularly interested in company/brand information, news, exclusive content, tips and tricks, personalized advice, and dialogue with the company.
Finally, let's end with another key fact to understand the importance of social networks in your Inbound Marketing strategy: 57% of the purchasing process starts before your sales reps even know it!
You are beginning to understand why social platforms are indispensable for lead acquisition…
The role of Social Selling in Inbound Marketing
But beware, Social Selling is not limited to a presence on social networks. This method goes much further and integrates all the strategic axes of Inbound Marketing for business. Indeed, this technique is characterized by the fact that it observes, searches for, captures, and accompanies potential customers. Social Selling is proactive, and salespeople are at the heart of this process.
They intervene much earlier in the purchasing cycle and collaborate effectively with marketers to accompany each customer with personalized content and offers adapted to their needs. The goal is to establish a trusting relationship as quickly as possible before competitors intervene. In addition, Social Selling develops a long-term commercial partnership. This will involve consulting, retention, conversion, and then loyalty building.
SEO to improve your trafic acquisition
Search Engine Optimization (SEO) marketing logic is based on the premise that the organic traffic (free traffic, without advertising on media) of a site depends on the quality of its natural referencing, so that search engines (first and foremost, the uncontrollable Google) can locate it and, above all, list it correctly.
To do this, powerful algorithms locate the domain name (another name designating the website) and analyze its content. They identify the linking (the internal and external links/url, i.e., the sources) and estimate the quality of each page concerning the chosen subject.
This supposes that the website is correctly structured at the base so that the bots (those software programs that browse your website to qualify it) can easily move from one page to another.
Hence the interest of not relying only on the navigation menu. You need to put links redirecting to the pages of your site a little bit everywhere. Of course, this has to be consistent, but the easier you do Google's work, the more Google is likely to give you the device back.
That's why having a content strategy is relevant from an SEO point of view: you just give yourself more chances to tell Google, "this is what I'm talking about, and this is my site with the most relevant pages for each topic."
Conversion Rate Optimisation in inbound Marketing
Bringing visitors to your site is good; converting them into new customers is better.
CRO is, therefore a domain very close to UX (User eXperience), as both aim to provide a pleasant and persuasive user experience in order to have an optimized satisfaction and conversion.
Be careful not to confuse the conversion rate with the number of sales of e-commerce, for example.
If you see that your number of sales has increased by 10% compared to the previous month, it doesn't necessarily mean that your conversion rate needs to increase. It may mean that your traffic has increased and therefore generated more sales.
Traffic has nothing to do with the conversion rate. In fact, most companies prioritize their traffic acquisition and SEO before optimizing their conversion rate.
One is not better than the other, and it is because to implement an effective CRO strategy, it is important to have a lot of traffic in order to perform tests that are reliable.
A "conversion" occurs when a website visitor does what a marketer wants them to do. What counts as a "conversion" depends on your website and your goals. For e-commerce sites, a conversion usually occurs when one of your visitors makes a purchase.
Conversion rate optimization enables digital marketers to capitalize on the traffic and leads they manage to acquire. Using a combination of data analytics, behavioral research, learning, and testing, CROs make their conversion funnels more efficient – increasing their strategies and revenues.
Why is your conversion rate important?
Most marketing teams focus exclusively on generating traffic to their websites. This "Spray and Pray" approach pushes as many visitors into the funnel as possible – assuming a number of them will make a purchase in the end.
However, this strategy only works for companies that serve a very large customer base and sell a product that is typically purchased on impulse. It is also based on the assumption that there is an unlimited pool of potential customers to draw from.
When Amazon was launched in 1995, an online competition was non-existent. Despite this, it was one of the first online companies to develop and promote CROs internally. Over the years, Amazon has become the benchmark for conversion rate optimization. A recent study revealed that Prime customers converted between 10 and 15% of sessions.
In a global environment where the cost per click is constantly increasing, SEO is getting harder and harder, the competition for attention is reaching a fierce level, it is important for online businesses to get as many sales as possible from their traffic.
The inbound marketing process requires time and effort.
The benefits are not visible on the same day.
But the benefits in the medium and long term are worth it!
How does inbound marketing pay off?
Leads obtained with an inbound strategy cost 60% less than leads from an outbound strategy (HubSpot data).
The cost of acquiring a lead decreases by 80% after 5 months of an effective inbound strategy.
Why is inbound marketing sustainable?
By basing your strategy on a deep understanding of your buyer persona, your inbound approach is effective over time.
The creation of evergreen content allows you to extend the lifespan of all your marketing creations (and thus focus more on quality than quantity).
How does inbound marketing allow you to develop your brand image and become a reference in your market?
The majority of your competitors will not make an effort to bring as much value to their leads, prospects, and customers.
How does inbound marketing align your sales and marketing teams?
Lead qualification and lead nurturing allow marketing to provide sales with only the leads that are most likely to be converted.
Everyone focuses their efforts where they are most likely to succeed: marketing acquires and nurtures leads, sales turn hot leads into customers.